It doesn't feel like that long ago that the plant pot scene was rather dire. Sometimes it felt like the only option was terracotta (which as a colour is back in vogue), but that has changed enormously over the last five years with the variety and quality of pots now at unprecedented levels. Much more of a feature these days, from monochrome to terrazzo, brightly emblazoned or sculptural, the latest pots are far more decorative and as such, people are prepared to invest in them.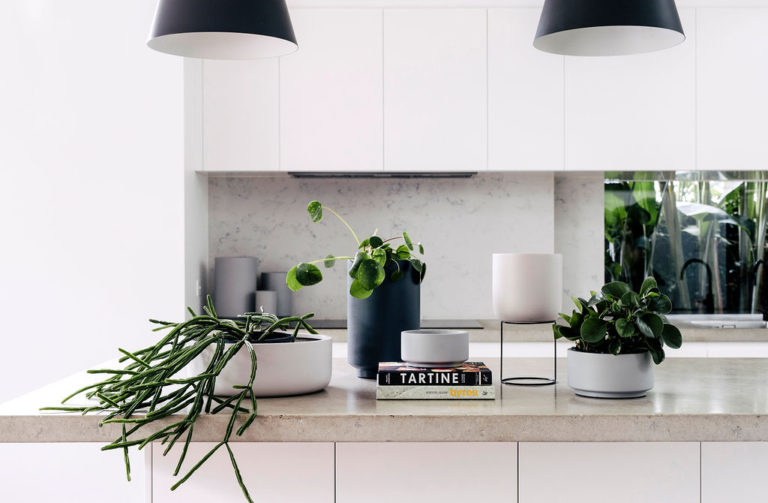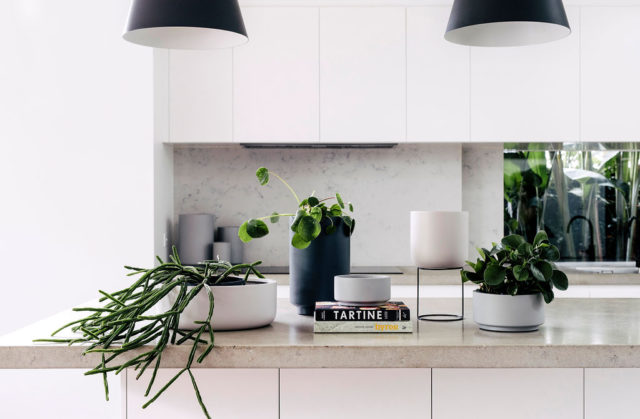 Started by Josh Harrison in 2006, The Balcony Garden is a purveyor of stylish, modern pots; the business emerging when Josh saw a hole in the Australian market for well-designed pots. While there are two showrooms (one in Sydney and one in Melbourne), the busy online business offers fast shipping Australia wide – it's free to NSW, VIC, QLD and the ACT.
"Often times we see our customers using the pots as standalone pieces without actually including plants," says Josh which is testament to how far the pot scene has come and also speaks to the appeal of a beautifully designed statement pot.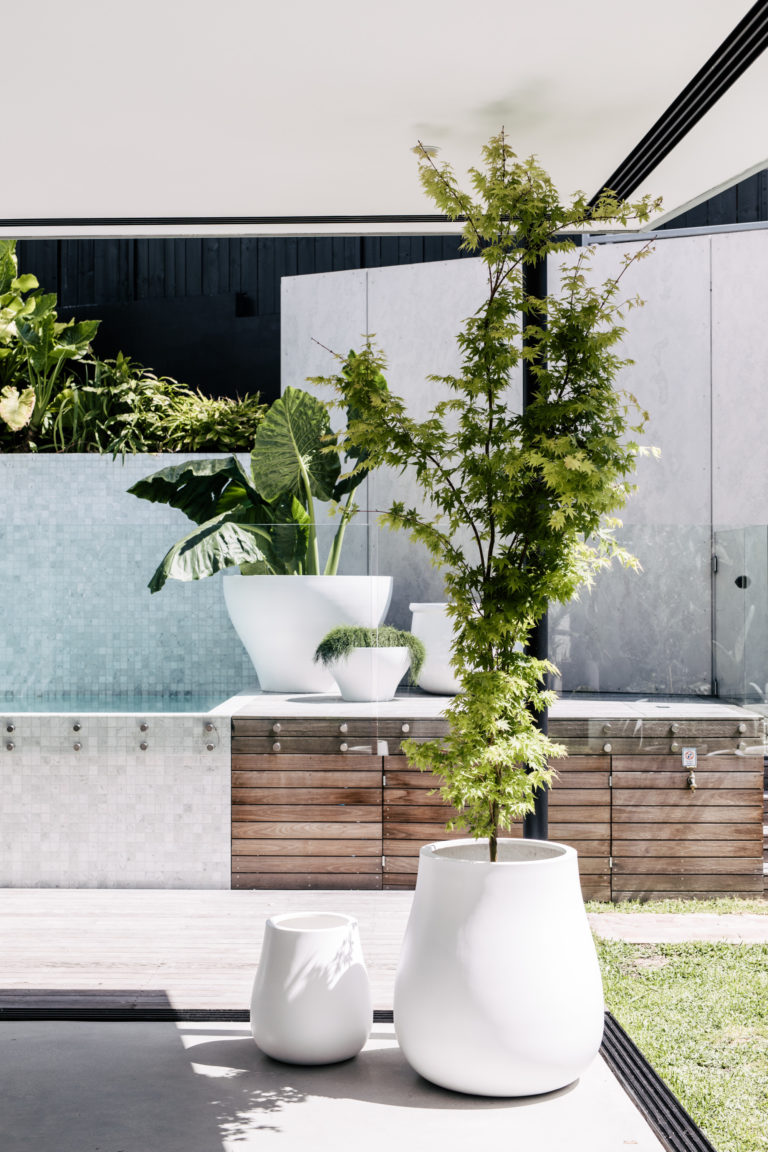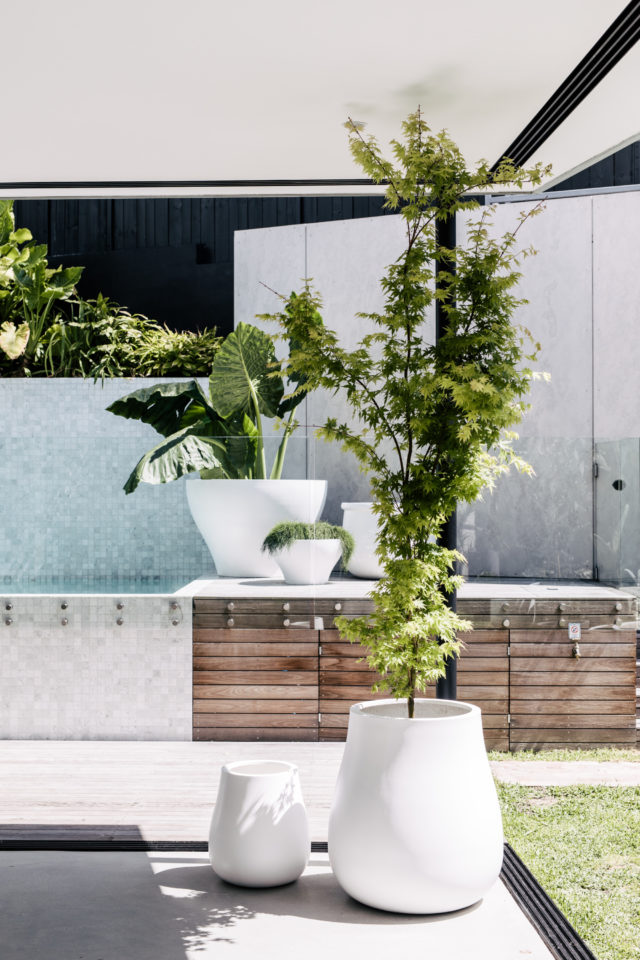 A landscape designer by trade, Josh is also a very useful source when it comes to pot styling and today, he shares with us his thoughts on how to create the perfect pot cluster. From what pots go together to what plants suit which pot, Josh is a wealth of knowledge on the topic.
Three is the magic number
Even numbers create symmetry, while odd numbers create interest. Creating interest should be at the core of any great pot cluster. A pot cluster of three forces the eye to look around and take in each individual pot and plant combination.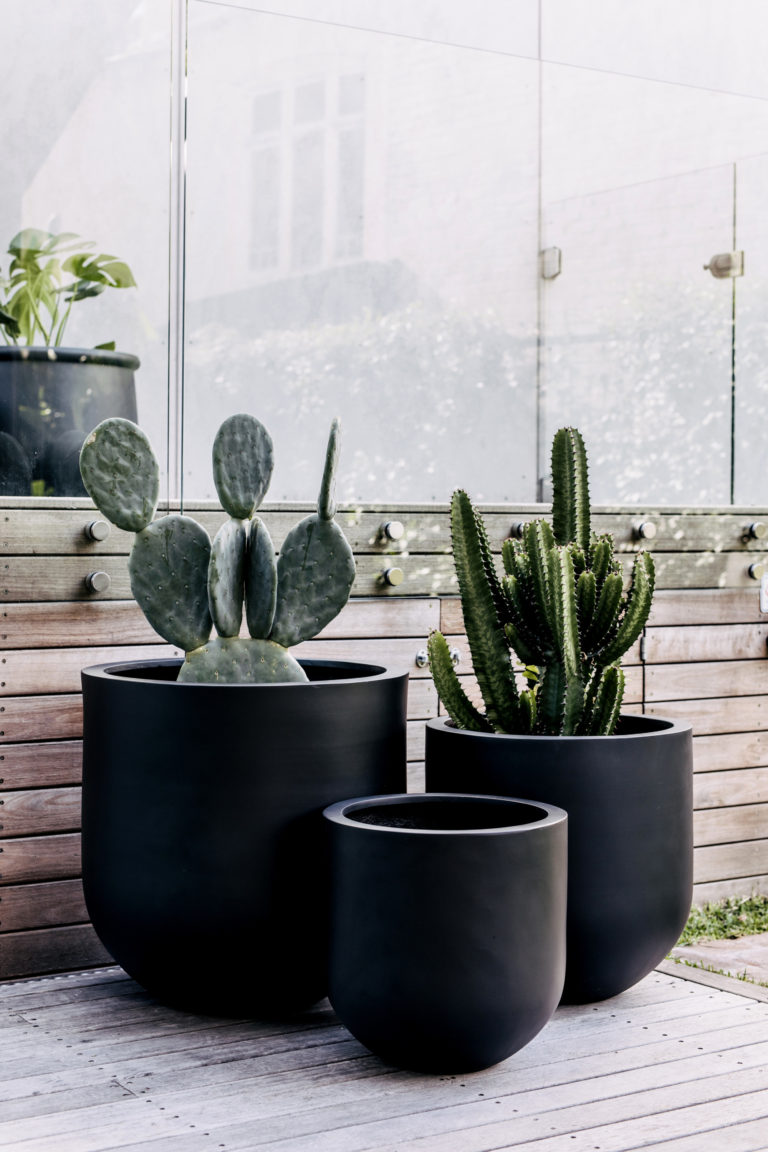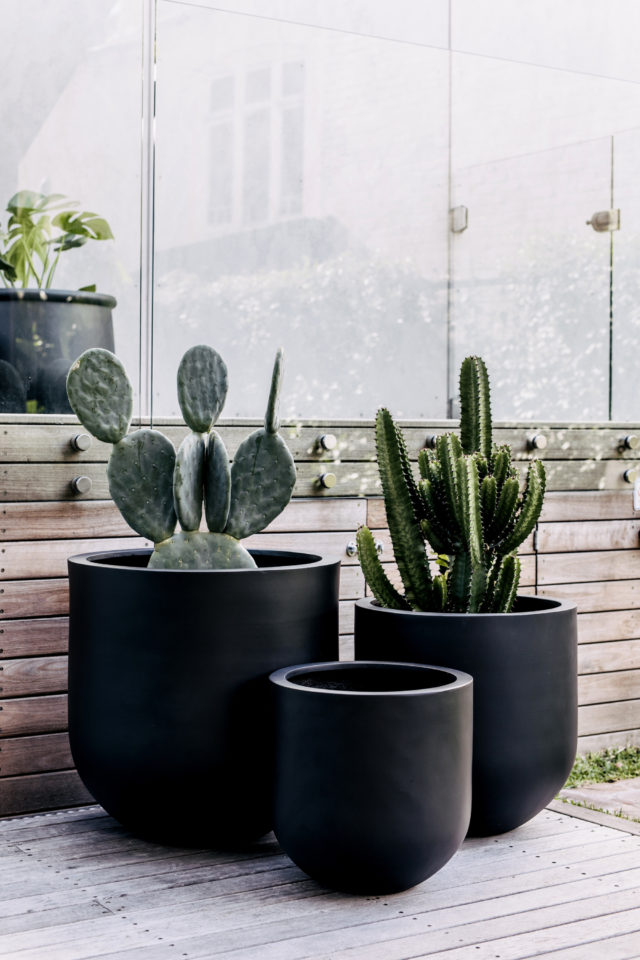 Tall & short
In addition to grouping pots in threes, another great idea is creating interest by staggering the heights of the pots. Not only do the different heights create interest, but they also showcase each of the plants. A staggered cluster of pots will also provide you with the opportunity to use plants with different heights as well.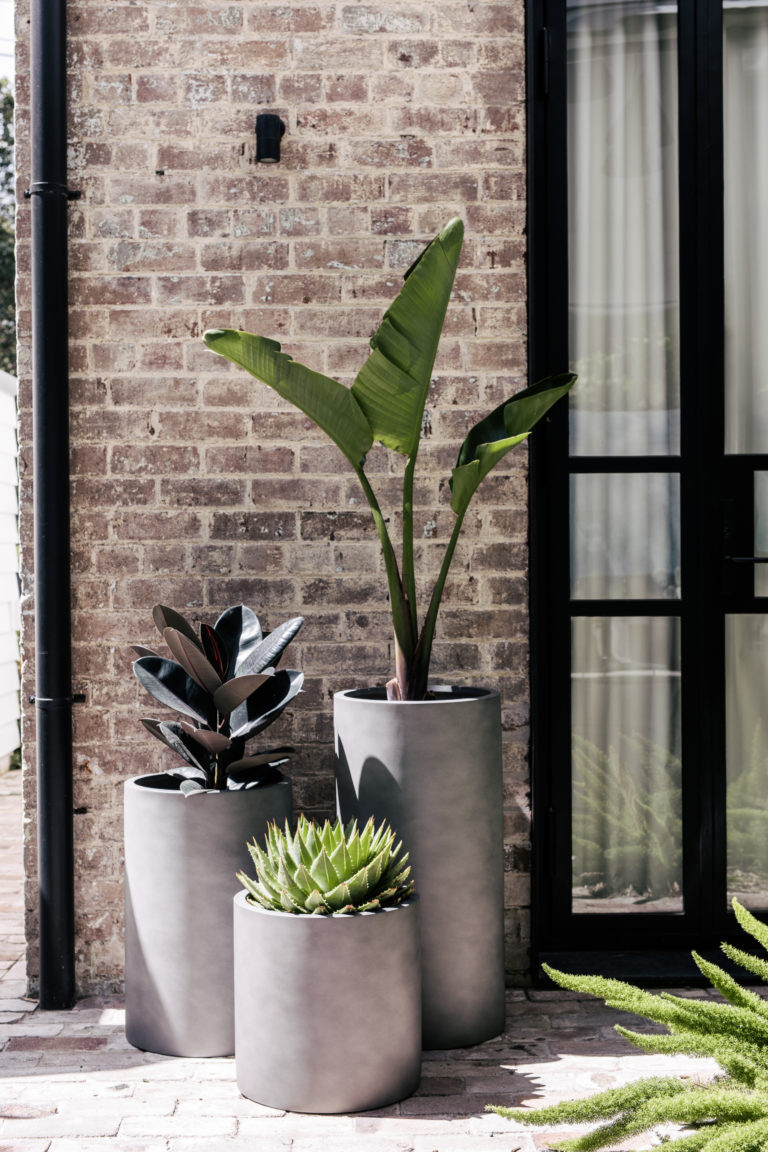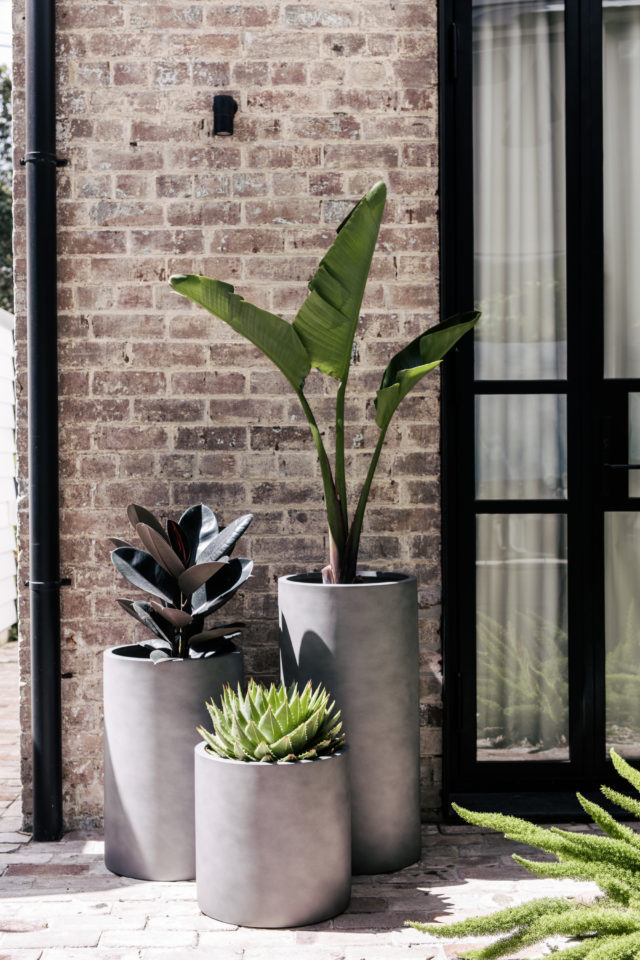 To mix & match? Or not?
Different pots or planters can be used in the same cluster, but we recommend using the same colour. Using different shapes is a great way to create staggered heights within the pot cluster. Mixing different colours is a bit trickier, which is why we suggest sticking to the one colour and will ensure your pot cluster is looking the goods.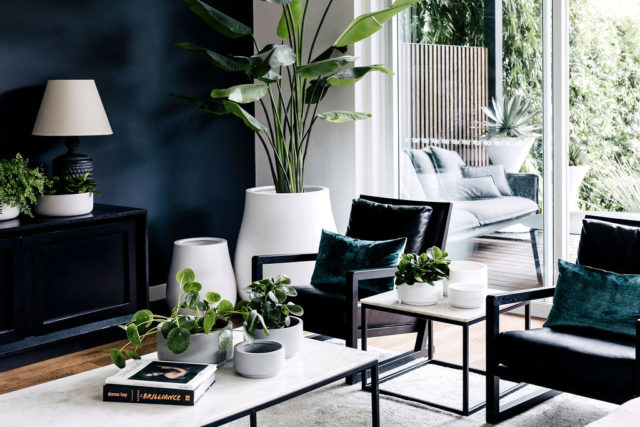 Plants
When it comes to mixing plants, there are no rules. You can use the same plant in each pot or mix it up and use a different plant in each pot. The possibilities are endless!