You may think bus scroll prints have had their day, but would a sporting version change your mind? Could it be just the thing to let the man in your life have some sporting memorabilia around the place without it looking (dare I say it?) ugly?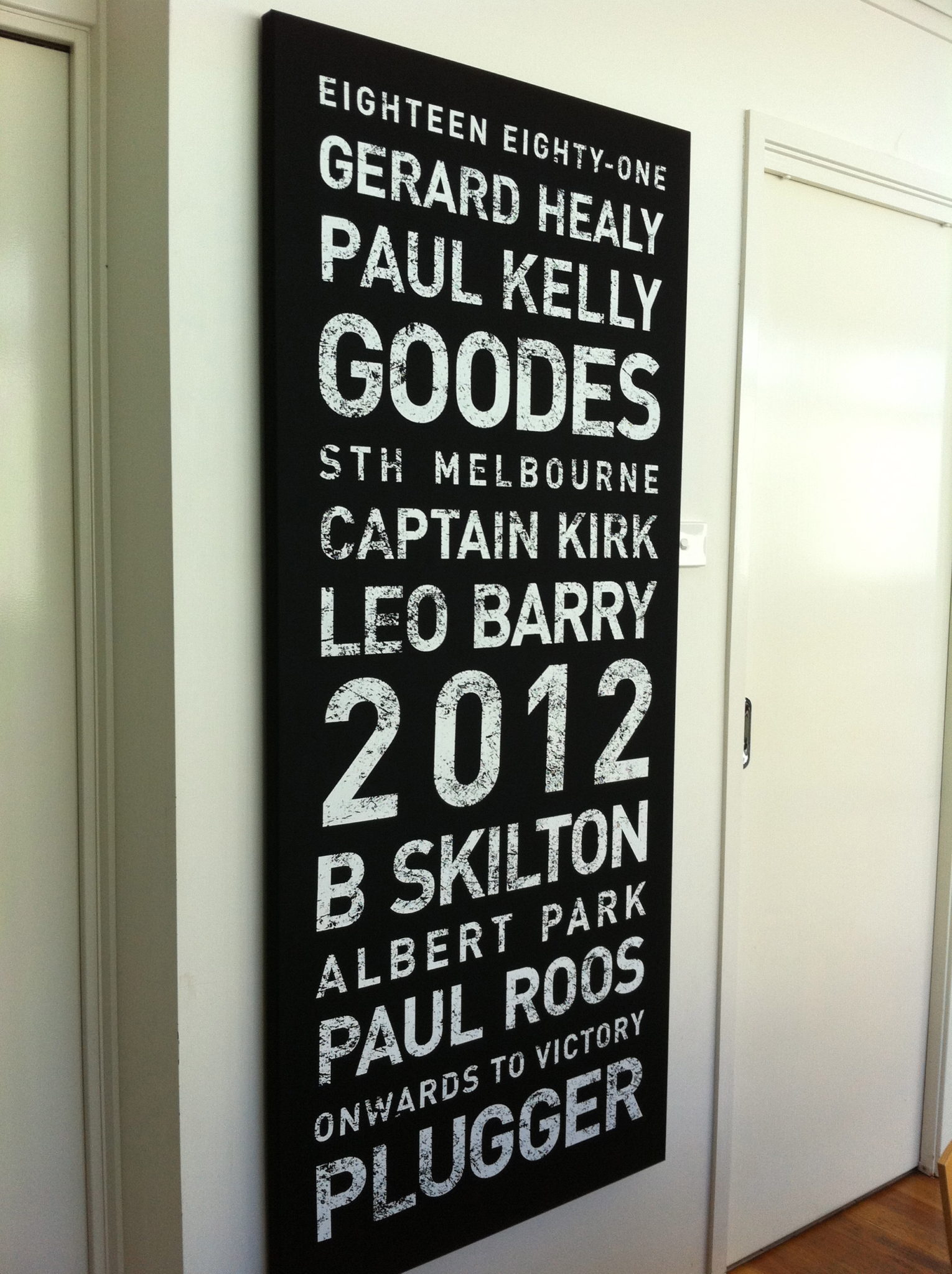 (Excuse me, that's probably a sexist assumption, but I'm coming from a not-interested-in-sport-at-all stance!). Lynn Clift, the woman behind the idea, says she wants to bring style to the sports memento segment and 'aesthetically challenged' objects, often relegated to the pool room!
"The prints are locally made via traditional screen printing techniques and each piece is a statement of style as well as club passion. As we move into an increasingly digital world, our homes are evolving. The bookshelf and CD case, a reflection of our tastes, now sit in an invisible iTunes library behind a computer screen. Yet we still crave ways to express who we are and what we love in the objects we display in our homes. Men especially, have a desire to express tribal allegiances."
Available online, framed or unframed, with a variety of teams to choose from, from $80.