Being the fastest and most energy-efficient form of stovetop cooking, Smeg's fifth generation SmartSense induction cooktops include full surface cooking technology, automatic zone recognition and double booster power surge.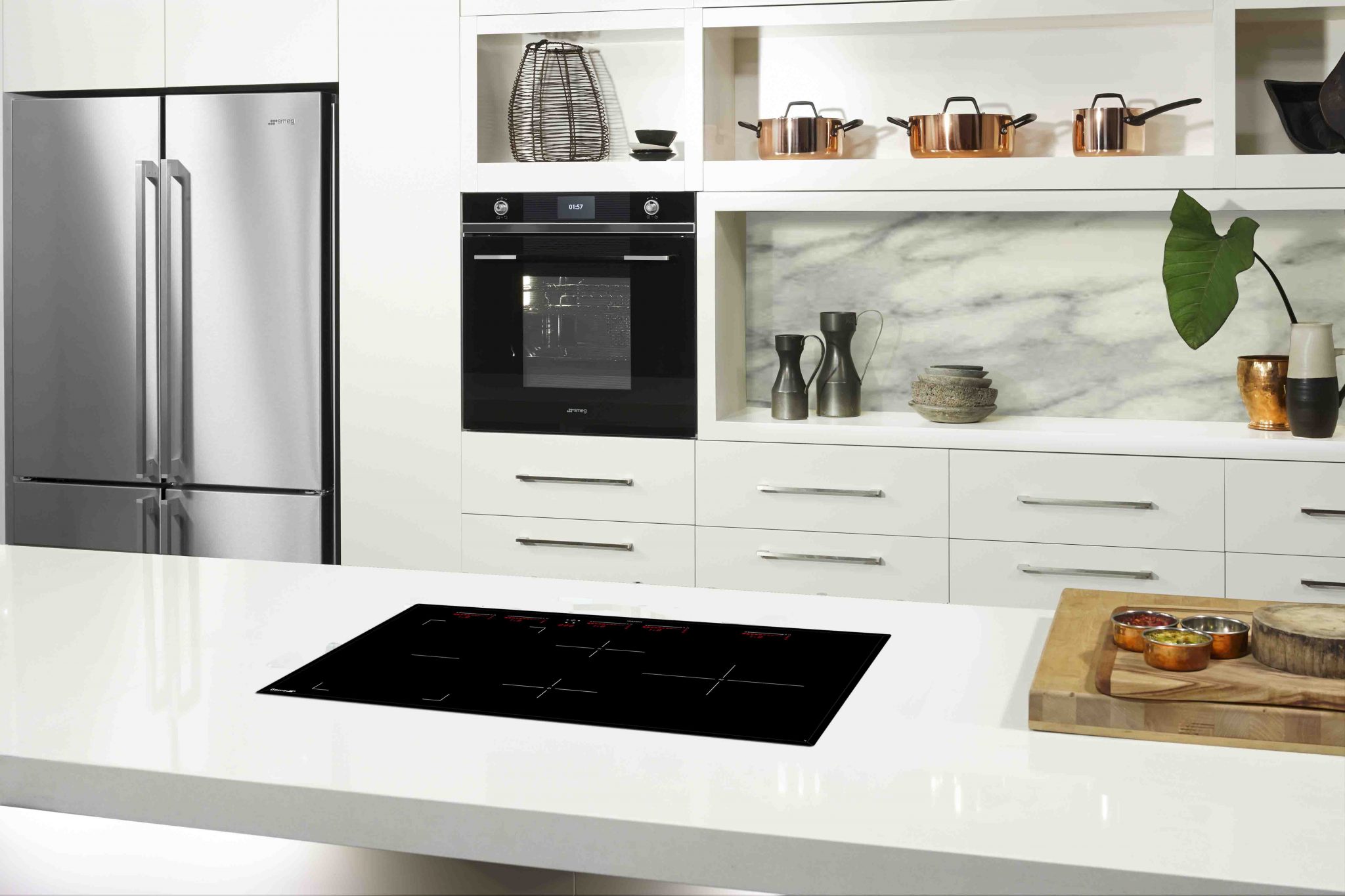 Delivering up to 3700W of power, a litre of water can be boiled in a mere two minutes, compared to the six minutes of radiant ceramic and the eight minutes of gas. Another benefit of induction cooking is that temperature changes, via the slider touch control, are reflected immediately and not gradually as with other forms of fuel.
A further comparison with more traditional forms of stove top cooking is energy-efficiency – 85 to 90 per cent with induction as opposed to about 65 per cent with radiant coil, 58 per cent with halogen and 40 to 45 per cent with gas.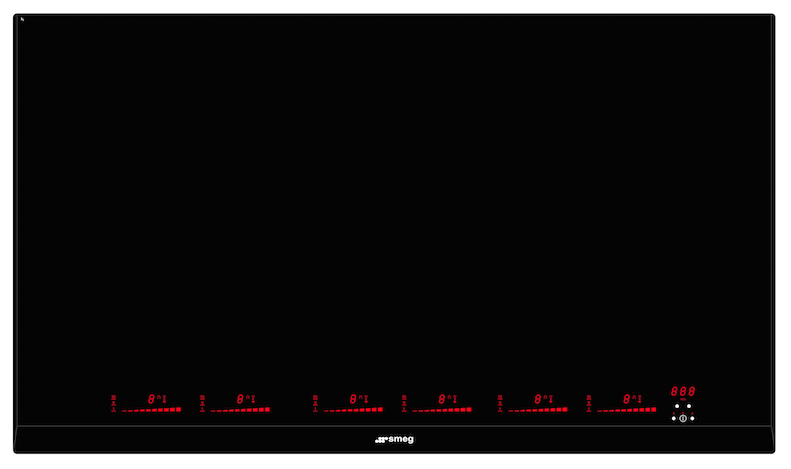 Coming in both black and white in three sizes: 600, 700 and 900mm widths, the cooktops are incredibly intuitive. Each of the cooktops features multizone technology whereby multiple pans can be used simultaneously anywhere on the surface – there are no dead areas. Place a pan anywhere on the cooktop's surface and the corresponding control will automatically recognise where it has been placed and light up instantly.
Each touch slide control has nine temperature levels, a boost and a super boost function plus a timer. With all zones able to be used simultaneously.
The Smeg collection of new generation SmartSense induction cooktops is available nationally from appliance specialists, electrical retailers and some department stores. Visit their website for more details.