Smeg — the Italian brand that brought us the very first six star rated dishwasher just last year – has now released a fully integrated model.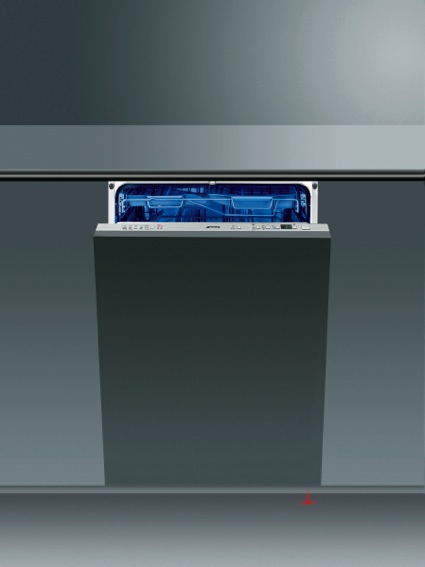 Taking aesthetics to the next level, it features a cobalt blue interior LED light, a discreet flashing light that hits the floor (and not the eye) when the appliance is in action and a gentle push-to-open mechanism.
The tall tank DWAFI315PO dishwasher, designed to take large 345mm fine china dinner plates, features programmes such as EnerSave, Quicktime and Flexizone. The energy-saving EnerSave automatically opens the door at the end of the programme to aid drying, while QuickTime reduces five different wash programmes to just 27 minutes for lightly soiled loads. The highly flexible Flexizone means items can be placed anywhere in the dishwasher for the half load setting.
Like its sister models, this new entry features a six star WELS rating, washing a full load in less than 10 litres of water, and a four star energy rating – credentials that won Smeg's other 315 models the coveted Choice Recommended Buy.
Smeg's DWAFI315PO Push to Open 6 star WELS dishwasher retails for $2490 and is available from specialist retailers. For more information.