(Pardon the pun but we couldn't resist!).
Cementing the brand's position as purveyors of super stylish kitchen appliances, the latest outing from Smeg has our design-hearts racing. With the slow (or cold-pressed) juice movement sweeping the world it was only a matter of time before the retro-styled brand joined in.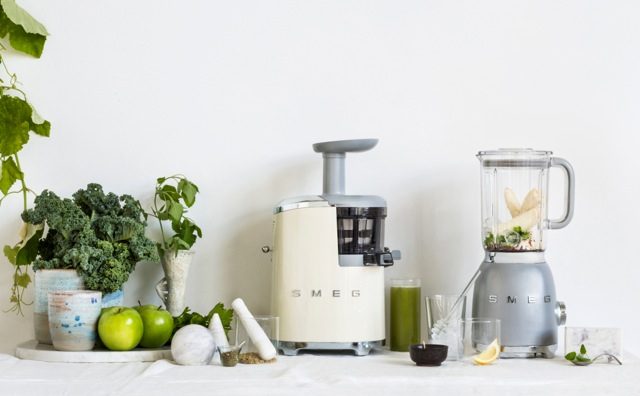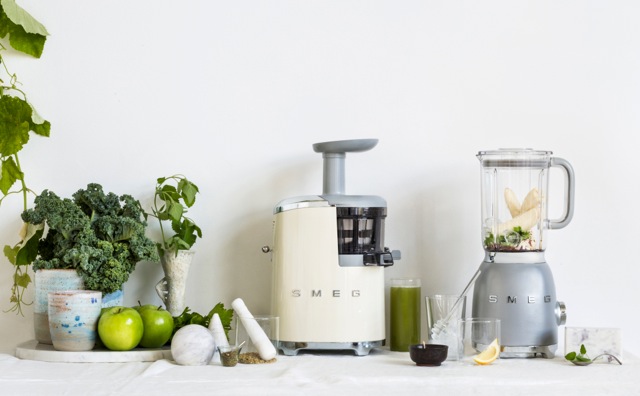 The Smeg SJF01 Slow Juicer will cold press fresh fruit, vegetables and nuts to create nutritionally dense cold-pressed juices and it's ultra-quiet too. The slow juicer offers a much gentler approach to the brand's predecessor in the category – the centrifugal juicer – and uses a single gear system to replicate the action of an old-school manual squeeze.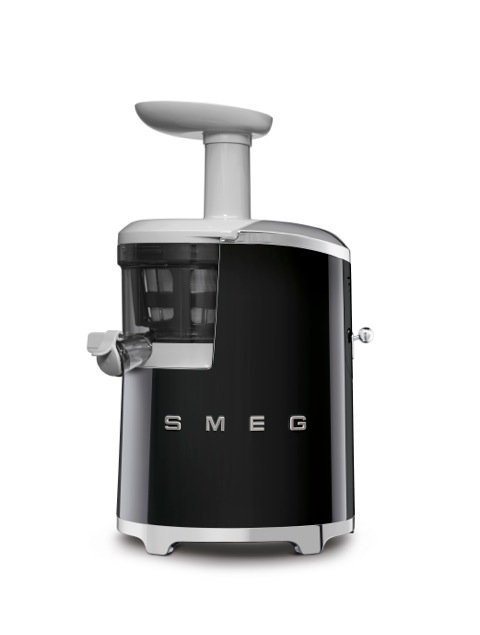 The slow juicer has a host of fabulous features including a juice density regulator that allows you to customise the amount of fibrous pulp in the finished product – basically the more pulp, the thicker the juice. And one aspect we really like is that, unlike centrifugal juicers, the juice doesn't separate within a few minutes of being pressed. Conventional centrifugal juicers use blades, spinning at high speed, to pulverize fruit and vegetables and the heat (from the friction of the blades) destroys many of the nutrients. Traditional juicing methods also produce high levels of froth and pulp that quickly separate from the liquid which can adversely affect the taste too.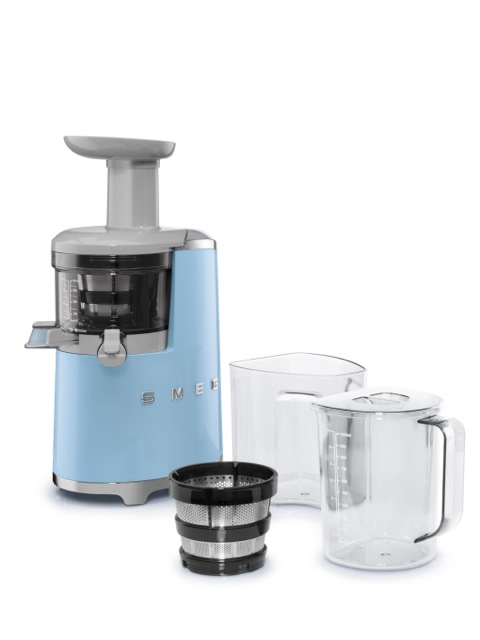 Aside from juice, this little beauty will also produce nut and soy milks and the fibre that is collected in a separate container (via a second funnel) can be used to make soups, cakes and bliss balls too. Available in four colours – black, red, pastel blue and the brand's signature panna (or cream) – the Smeg Slow Juicer retails for $499.
Click here for more information.