"Fortunately, there are a lot of recreation facilities in the inner north of Melbourne, so this site didn't necessarily need a big backyard," says architect Paul Gardiner of this project; a renovation set on a 204 sqm sliver of land in Brunswick, wedged between buildings on either side.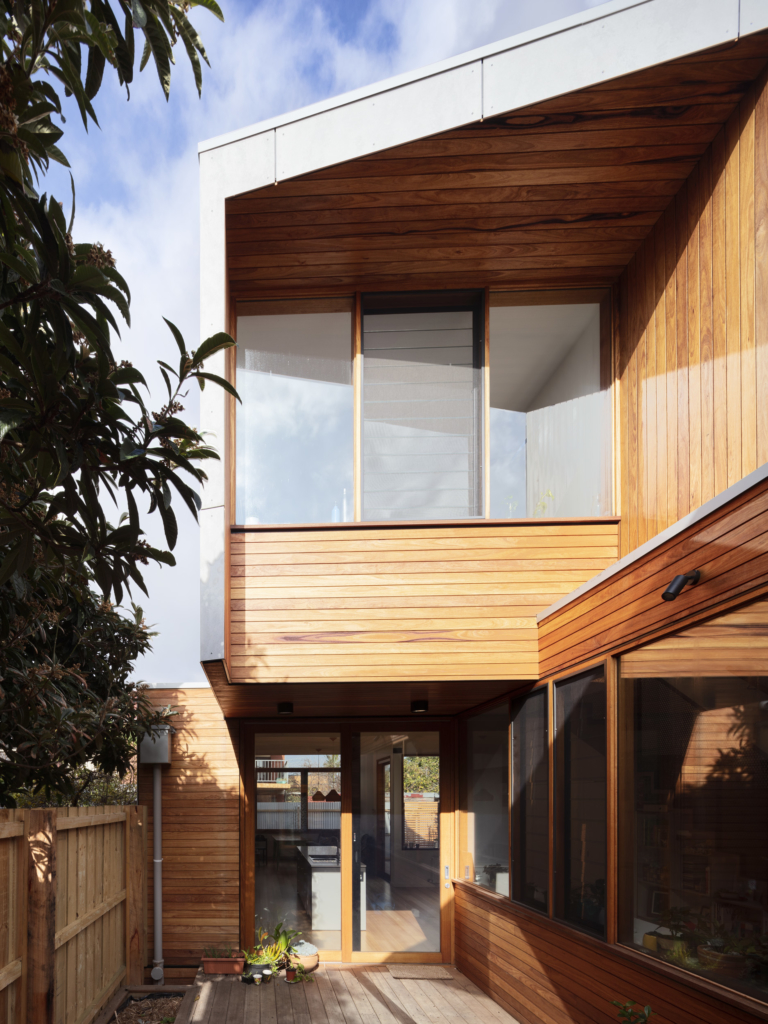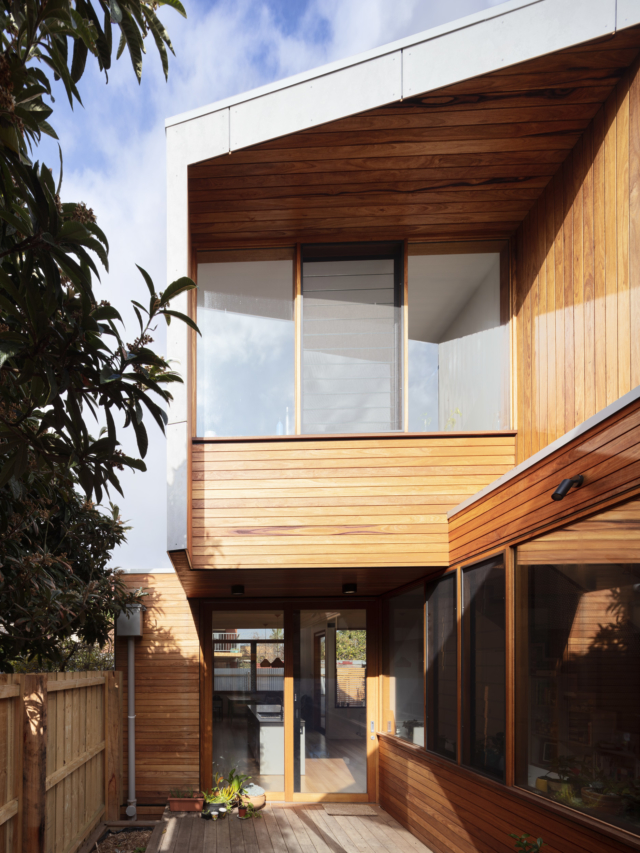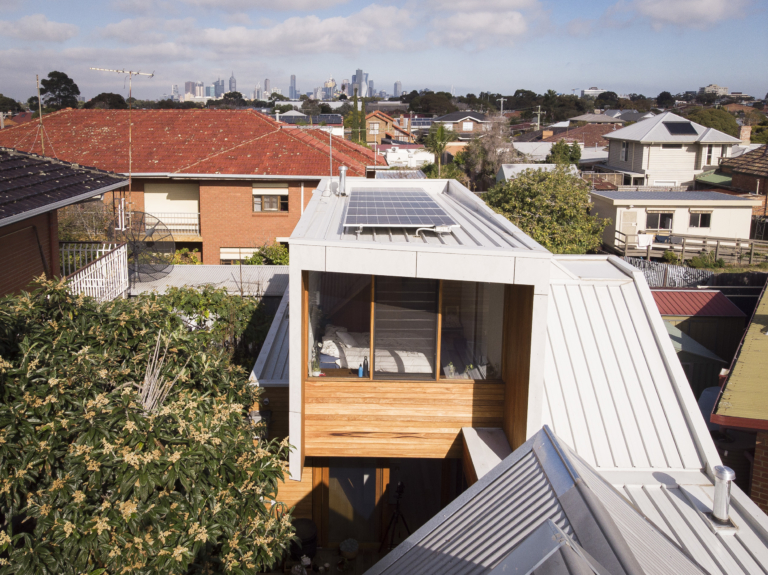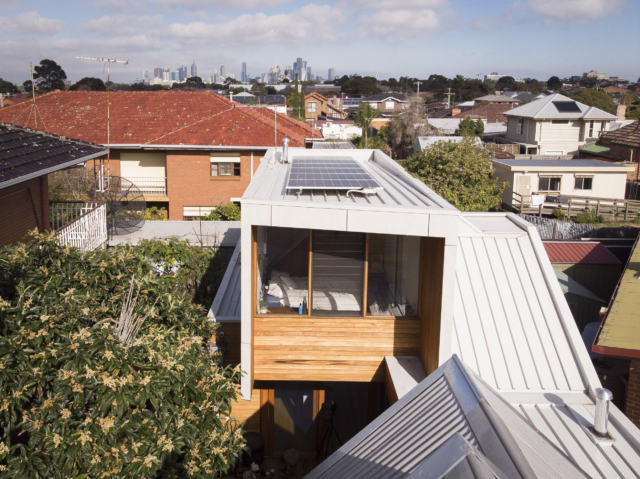 While close to cafes, transport and parks, the site is small, long and narrow with a childcare centre on one side, and a two-storey large red brick home on the other. "Due to these neighbours, the house felt quite crammed in on both sides. The site still held opportunity, though the original building was in a very poor state," says Paul.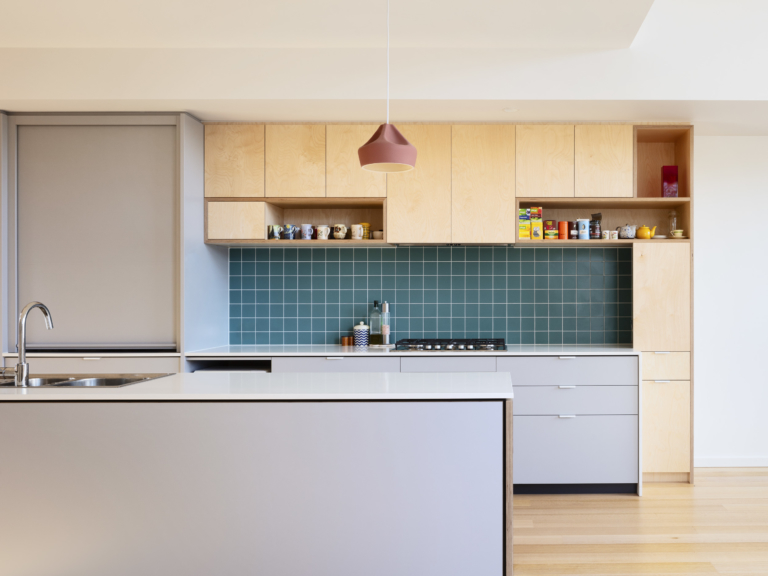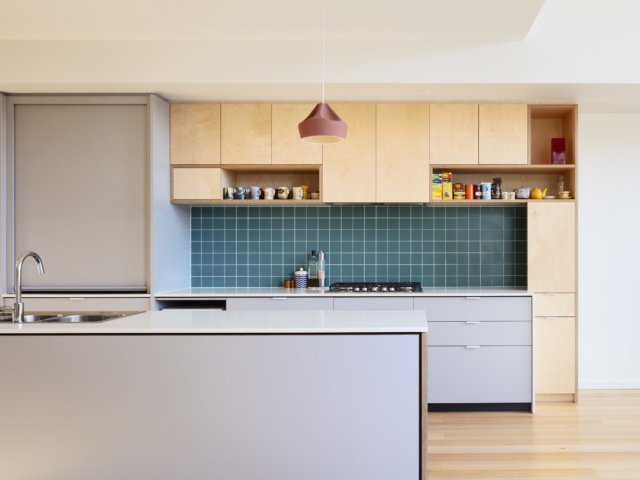 The original home consisted of two rooms at the front with a kitchen, living and dining area at the back. "The back of the house consisted of a typical lean-to extension," says Paul who retained the very front part of the house, despite there being no heritage overlay on the site.
"Keeping the front of the house, along with being a more sustainable approach, felt like a more sensitive response to the street frontage. Numerous heritage facades in the area have been lost as new developments replace the traditional style single dwellings," says Paul.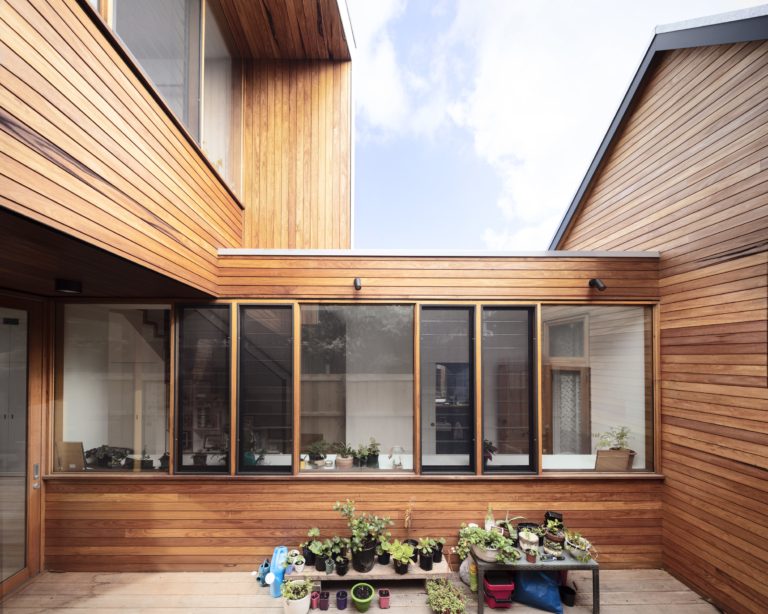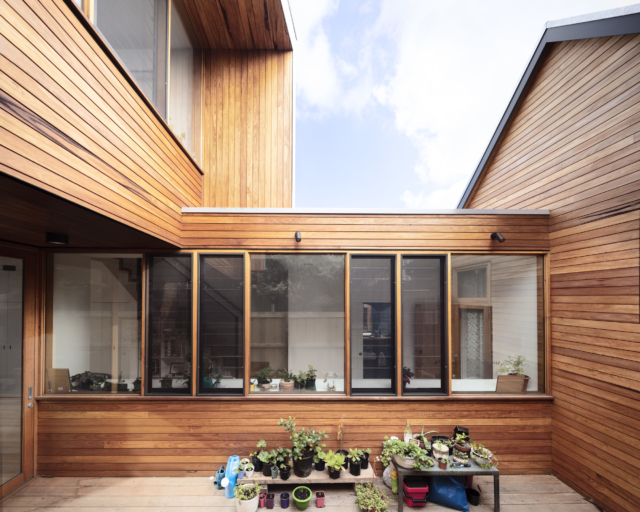 A central courtyard now sits at the rear of the home, allowing northern light into the ground-level living areas that include a kitchen, living, dining, bathroom, laundry and study nook. "Large, east-facing windows ensure the passage through the house, that connects the old and new areas, is full of natural light," says Paul.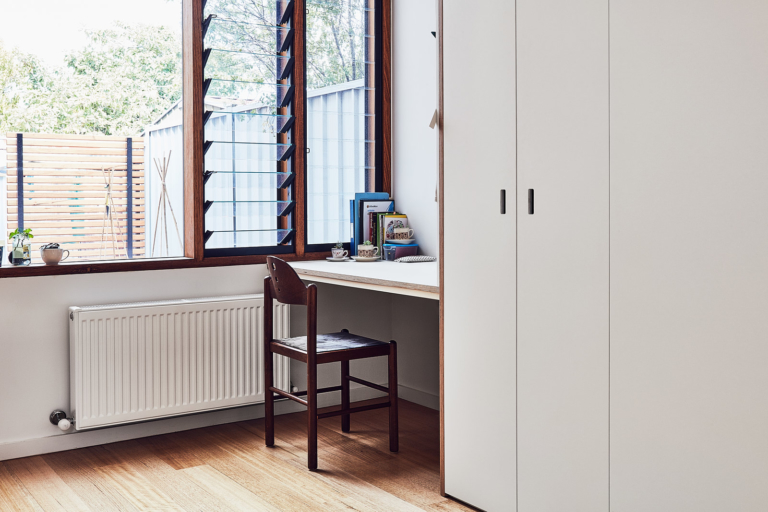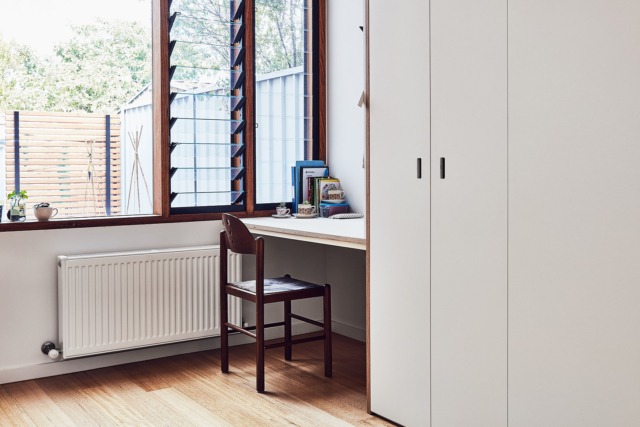 The home's colour scheme was developed around its connection to the outdoors and is intentionally neutral and pared back, allowing future owners to put their stamp on it.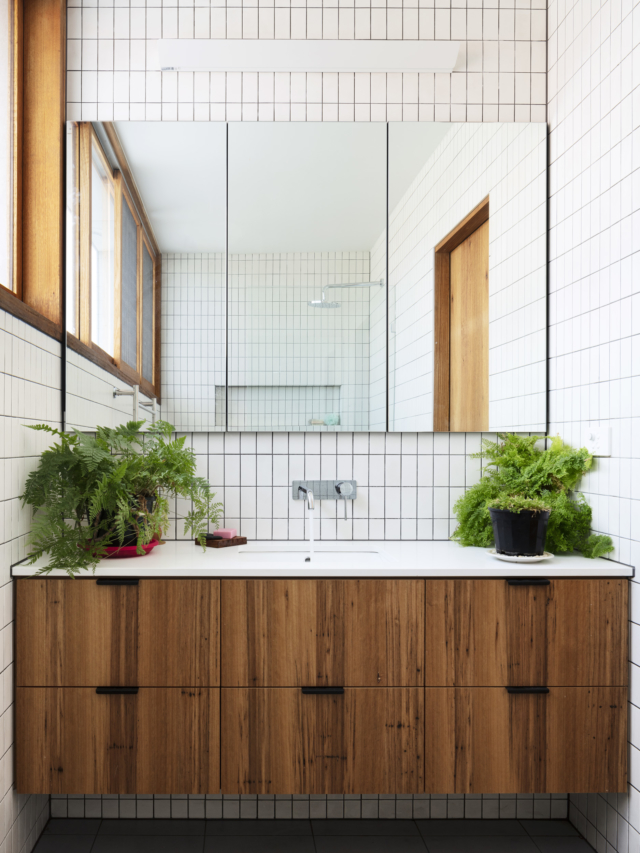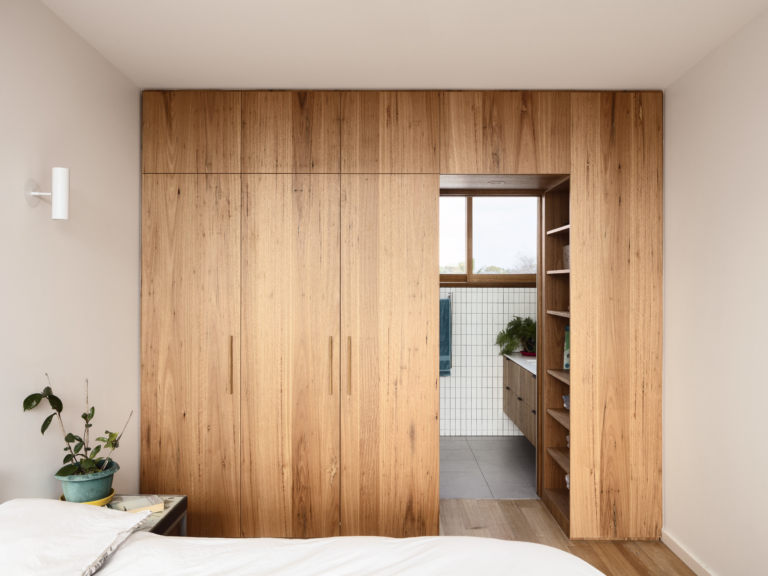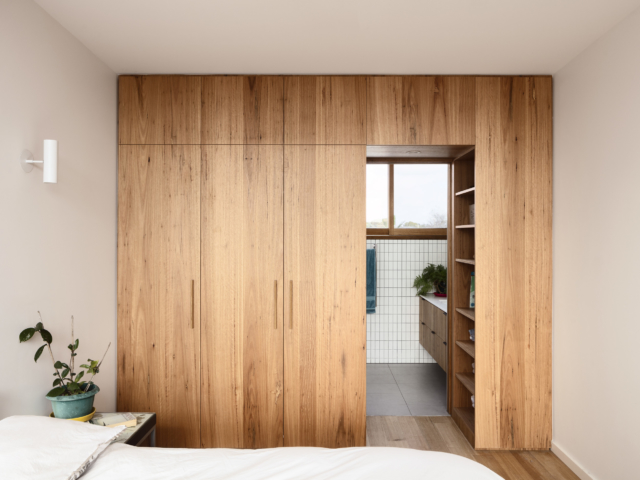 "We wanted to create spaces that were enjoyable, light and interesting, allowing anyone to be able to come in and incorporate their own taste," says David, referencing the home's rental status. Coloured tiles provide a splash of colour in both the kitchen and bathroom – a nice complement to the light wood tones that feature throughout.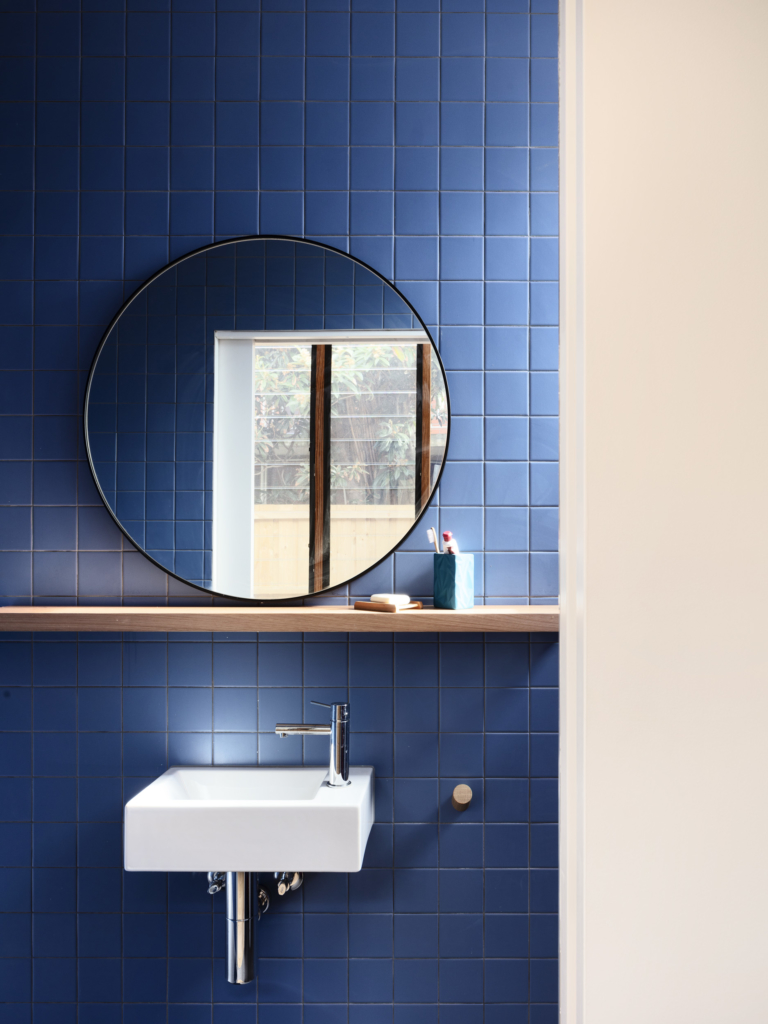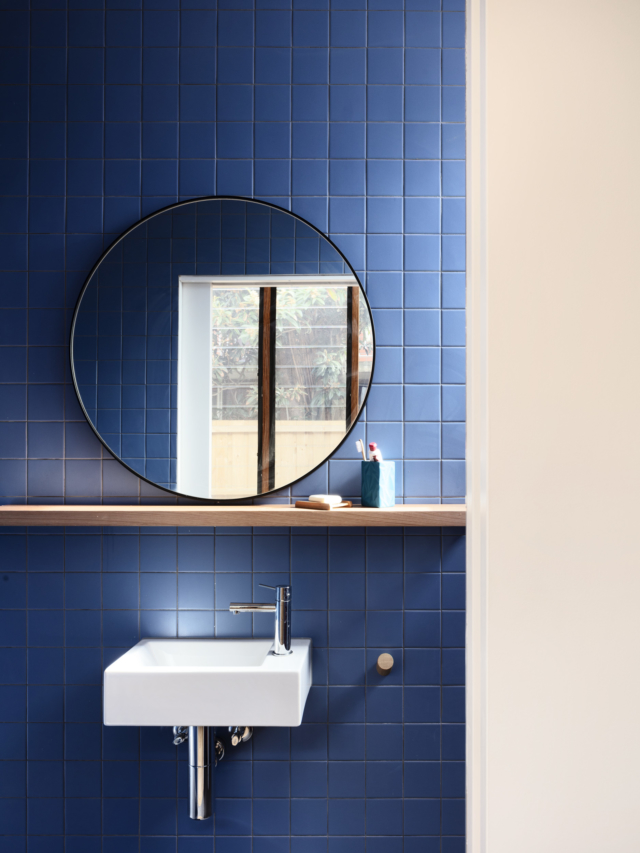 Photography: Rory Gardiner