To celebrate the long-awaited launch of Caesarstone's new marble inspired design – Statuario Nuvo, Caesarstone have launched the Supernatural Designs Kitchen Renovation Competition. The competition rewards customers that choose any of the Supernatural Designs as a benchtop surface in their kitchen renovation, with a chance to win a share of $35,000 in cash prizes!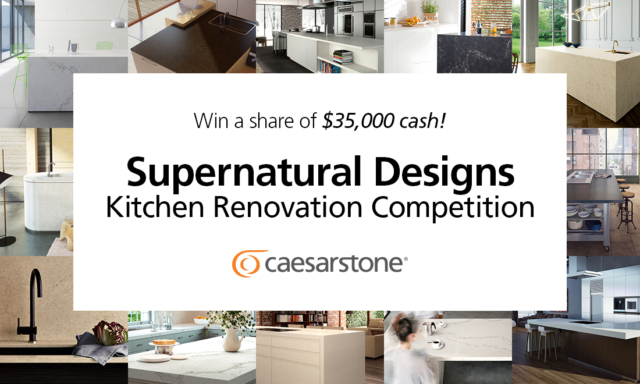 To enter, all renovators have to do is select any Caesarstone Supernatural Design and complete the online entry form, including a before and after photo of their kitchen renovation and a short blurb on why they chose a Supernatural Design.
The competition is open for all kitchen renovations completed from 1 July to 30 October, with first place winning $15,000 in cash, second place $10,000 and third place $5,000.