Everyone wants to make sure their home looks the best on the street. To ensure you give your home kerb appeal, there are some considerations to take into account before picking up a paintbrush.
When painting your exterior, you need to determine what the hero feature of your home is. This could be its architectural style, any unique structural features or even the materials your home is made from. You can then create a colour scheme which highlights or compliments your home's best feature.
If your house has a modern architectural design with angular rooflines, choose a colour scheme that highlights these eye-catching features. Accentuate this detail by choosing a palette of light and shade. Use a mid-grey charcoal such as Taubmans Hi Ho Silver on the eaves and fascia of the roofline, and a lighter colour like Taubmans Metal Low on the exterior walls.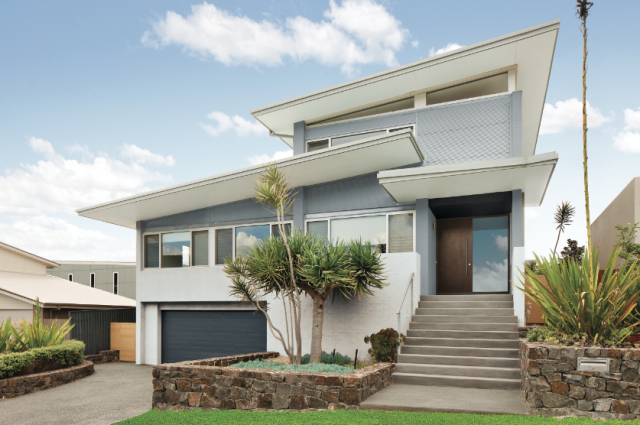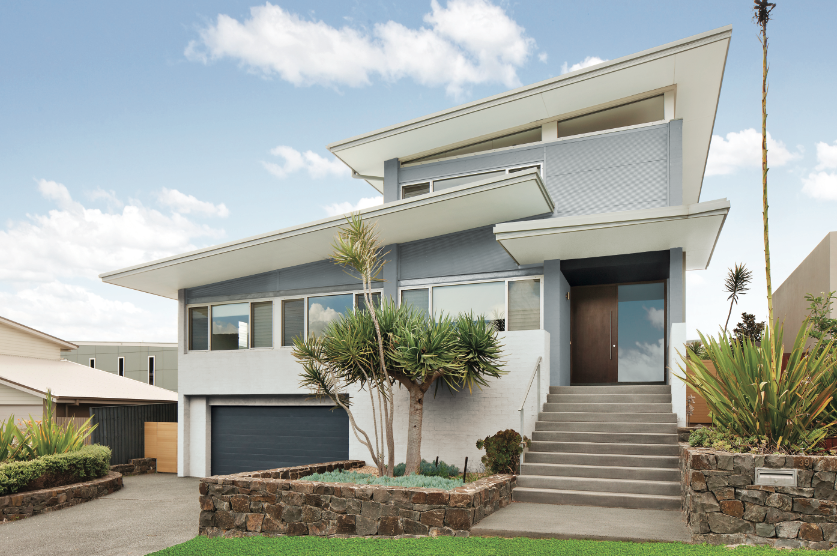 Similarly, this technique can be used for a period home such as a Victorian. Highlight the decorative latticework by painting it in Taubmans Snow Ballet contrasted with cream walls in Taubmans Torte.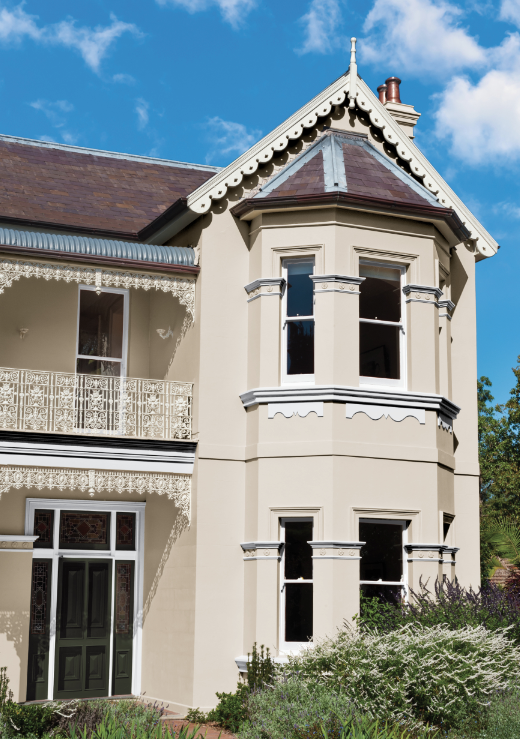 The location of your home can have a significant impact on the style of your home and therefore your exterior colour scheme. For example, Queenslander type houses will have a very different exterior look than a sandstone home you might find in New South Wales.
The Queenslander is one of Australia's most iconic architectural designs. Their wide expansive balconies are perfect for lounging during the warm summer days. The cool colour scheme in this image works as visual relief from the extreme heat and enhances the home's natural surrounds. Contrasting the dark roof with lighter walls in Taubmans Sea Command, and even lighter trims in Taubmans Blue Strike, gives the exterior an airy feel.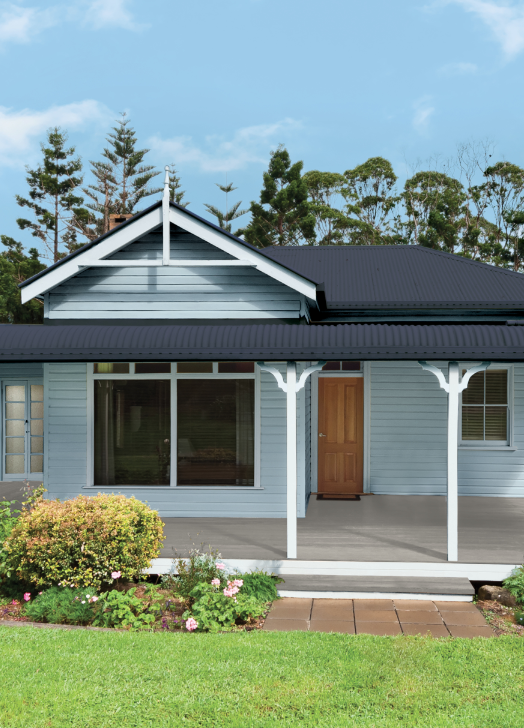 If your home has no distinct architectural feature, use colour to add some personality. A bold colour on your front door creates an inviting entrance and is an easy way to change the look of your home with on trend colours. A deep purple such as Taubmans Magic Magenta or a bright red like Taubmans Poinciana Red on your door creates a focal point and will give your home a strong street presence.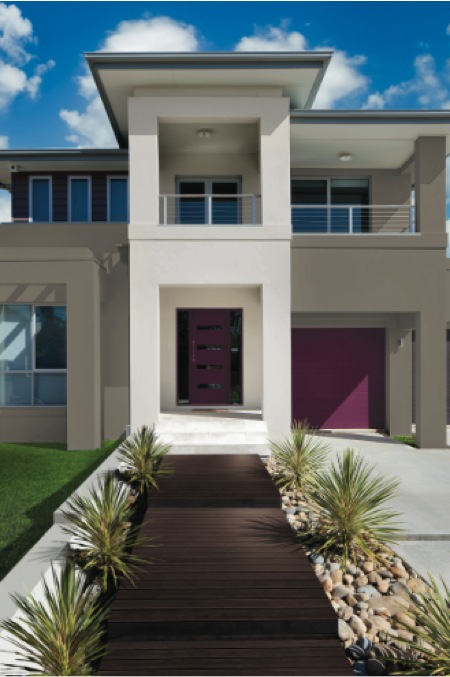 Once you've decided on a colour scheme that best suits your home's exterior it's important to choose an exterior paint which will not only look good, but also gives your home UV protection like Taubmans Sunproof Exterior. This paint has been specially formulated to withstand the sun's punishing UV rays.
—Shaynna Blaze is Taubmans' brand ambassador and colour creative director, host of Selling Houses Australia and judge on The Block.