The Block judge and Selling Houses Australia co-host Shaynna Blaze is also colour consultant to Taubmans. I asked her some questions about using paint and colour in your home. She reveals how she once painted her living and dining rooms emerald green, that she hates painting ceilings (don't we all?) and she's currently loving grey walls with pops of colour.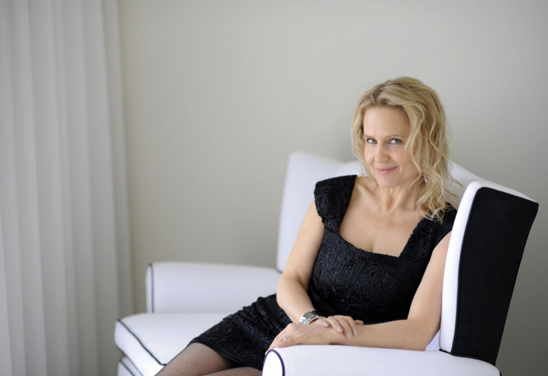 What do you think are the biggest paint colour trends for 2012? Currently, I am loving greys and tinted neutrals such as Taubmans Abracadabra or Taubmans Silvertop and dark shades such as Taubmans Sheffield Grey and Taubmans Invincible. Teaming grey with hints of tangerines, limes and yellows is also very popular at the moment. As we move towards the end of the year and into 2013, 'grown up' pastels are becoming increasingly popular and introducing a dark grey to complement these will take the edge off. Accessories are still bold and exciting, with a few more neutrals sneaking in there to balance it out.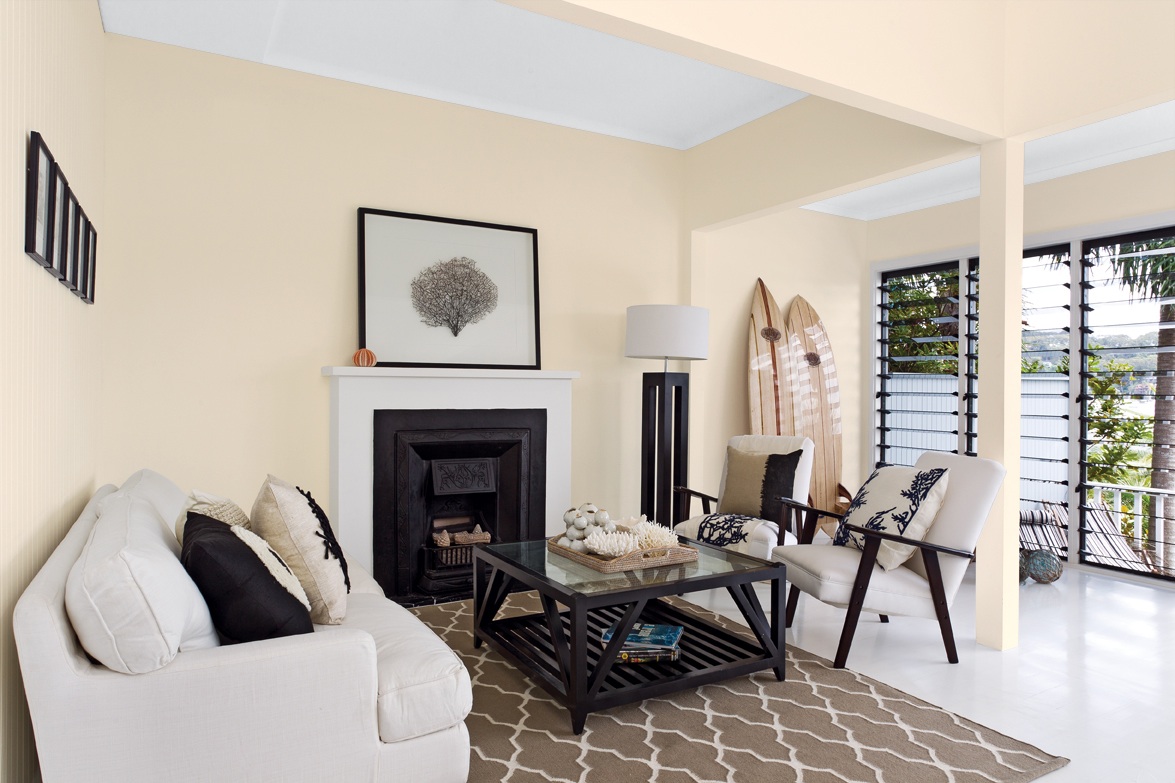 (Image: This room is painted in Taubmans' Tightrope)
Many people play it safe with whites and off whites. Are you a fan of plain walls and adding colour with accessories or do you think people should be a little braver? I think a combination of both works for a whole house.  If you choose bold colours for every room the house can be a bit overwhelming.  It's best to select a couple of rooms throughout the house to have a bold colour and keep the rest of the wall colour schemes pretty neutral, then mix your accessories in the neutral areas and pull some of the bold colours from the painted rooms to establish a common link between all of the rooms. If you take a softer approach and add a tinted white or off white, like Taubmans Cosmic Rays which is a soft green, or Taubmans Tightrope which has a taupe colour to it, you can put this in your whole house and give it real impact with Crisp White trims and then add your accessories in either bold or neutral colours or both.
Should you always follow the rule of light colours making a space seem bigger? It is actually all about linking the surfaces. To make a small room appear larger use a deep, rich colour like Taubmans Ruby Rose and have a matching rug that leads to the wall.  By linking the floor and walls in the same colour you are visually joining the surfaces, making it appear bigger.
What's the bravest you have ever been with paint and was it in your home or a client's? It would definitely be in my own home. I painted the lounge and dining rooms in an emerald green. People were choking when the colour first went up, but when they got used to it I received so many calls asking for the name of the colour as they couldn't get over how great it made them feel while in the space. However, I like to think the company I provided had a little to do with that as well…
In terms of economical ways to give your home a new look, painting is right up there. What other cost effective changes can you make in your home? Lighting is an easy way to create layers to a room. Freshly painting the walls and putting a floor lamp near the wall with a textured shade will deliver patterns and light reflections on a wall.  You can pick a well priced and good quality lamp for $100, and this will not only create a nighttime feature but when turned off becomes a focal point of a room.
What are your top tips for a great finish when painting? Get the foundations right and your paintwork will not only look great but last. Patching, painting and sanding is so boring but if you don't do it properly it wont be long before the cracks reappear and so many people blame the paint not being good enough, in fact when it is the preparation. An undercoat is seen by many people as a waste of time but when you are putting on a colour, getting the right tinted undercoat will reduce the amount of coats you have to do, meaning less time on the roller. A deep colour can sometimes take four or five coats to get the exact depth of colour, but if you use a tinted undercoat you can get a great result just in two to three coats.
Can anyone paint well with enough patience or should you get in a professional? Patience, time and the right tools will ensure a great finish. For example, cheap brushes will give uneven results, so if you want the job to last, buy good quality brushes and rollers or you will be forever picking brush hairs out of your paintwork. I hate doing the ceilings and timberwork so I tend to get the professionals in to do this, as it would take many weekends for me to do a whole house. I leave the fun bits for me in adding colour to the walls!
What's your view on paint effects? Some paint effects are passing fads and can date a home pretty quickly but I find they are great when it suits the house style, such as a distressed and aged finished if it is executed properly. They are also hard to get right, so if you do it for the first time I would suggest partaking in a little course to find out the right tools and techniques that need to get the perfect result.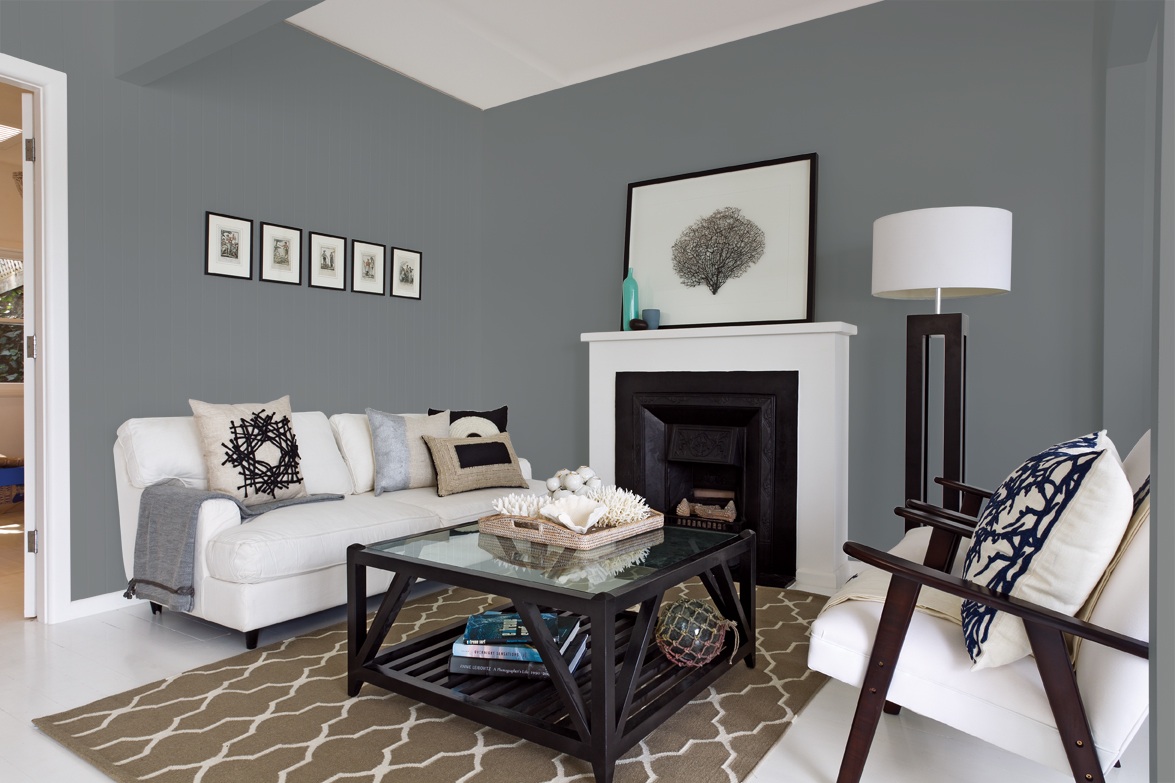 (This room is painted in Taubmans' Invincible)