Spring renovation season has arrived and many homeowners are turning their attention to revitalising outdoor areas ahead of summer entertaining. Installing a timber deck can add an attracting and practical backdrop for days spent alfresco.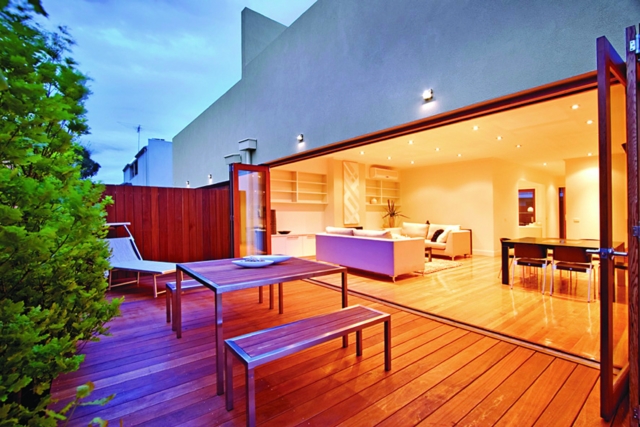 With a number of decking options to choose from, Leon Travis, national sales and distribution manager at Boral Timber, offers some tips for choosing decking timbers.
Selecting decking timber
Choosing decking timber largely comes down to personal preference. Australian hardwood species, such as Blackbutt, Spotted Gum or River Reds are a durable option for outdoor spaces and offer high density, toughness, colour spect rum and natural beauty. A species' Janka rating is used to identify its hardness – the higher the rating, the greater the hardness. It is important to consider a timber species durability rating for outdoor applications.
Timber is rated for in-ground durability and above-ground durability, from Class 1 (the most durable) to Class 4 (the least durable). This provides guidelines as to which species to choose for the area where decking will be installed. For example, a fully exposed area with high moisture (such as in a wet or tropical climate) may require a Class 1 (above ground) timber such as Ironbark, Tallowwood, Spotted Gum or Blackbutt.
Blackbutt and Spotted Gum species have fire resisting properties, making them suitable for homes in bushfire prone areas. Commercial decking products are ideal for those who want to achieve a more industrial look. Boral's range of commercial 135 x 32mm decking boards boast a greater load capacity than standard decking, offering a strong and durable option for outdoor living and entertaining spaces. The boards can be fixed with large stainless steel bugle screws, which complement the size and strength of the decking and are consistent with the look and feel of a contemporary commercial space.
Building a deck 
When it comes to building a deck, it's best to leave it to a professional. Consulting a licensed builder, architect or engineer can help to ensure all building codes and Australian Standards are adhered to. In addition, depending on the scope of the deck, detailed plans and building approvals may be required.
Those constructing a deck in bush-fire prone areas should consult Australian Standard AS3959: Construction of Buildings in Bush Fire Prone Areas. Local councils will be able to assist with information on the relevant regulations.
Maintaining a timber deck
Homeowners can help to preserve the colour and improve the life of a deck by regularly cleaning and maintaining it. If applying specialised cleaning products, loose dirt or garden residue should be swept away before. By simply sanding and coating exposed surfaces with a decking finish, homeowners can help to restore the existing deck to its original appearance.
For more information click here.