We recently replaced our ancient old patio and made over our backyard with some beautiful EuroStone pavers from Adbri Masonry. And I learned the hard way, the importance of looking after them properly to keep them looking as good as the day they were laid! A few dropped icy poles and barbecue drips later, my beautiful patio was looking a little bit rough around the edges. This is when I remembered someone mentioning they could be sealed; something I'd neglected to get done. The good news is, you can do this easily yourself. I've now done it (all by myself!), so I can testify.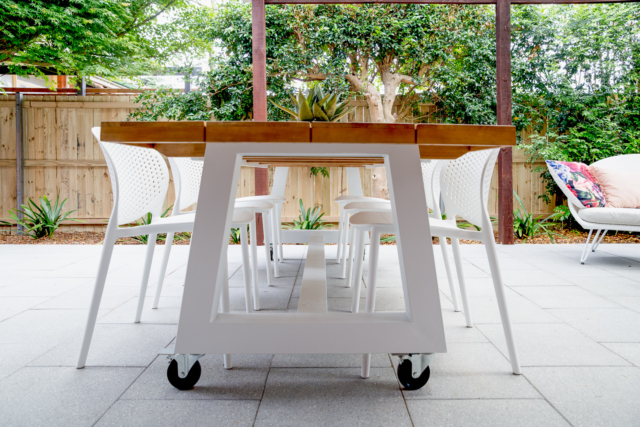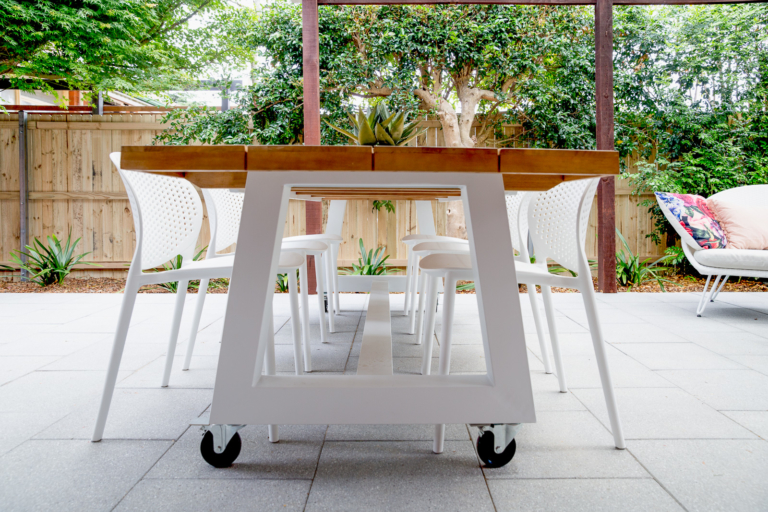 Adbri have so many great DIY videos on their website, starring their ambassador, TV landscaper Jason Hodges. He'll even show you how to lay your own pavers, but we felt this was a bit beyond our skills (or lack thereof!) and paid some experts to do it. This next video shows how easy it is to seal your own pavers, which is what I wish I'd done straight away.
Luckily, things hadn't got too bad for my patio and after giving the stains a good scrub with a specialist paver and concrete cleaner, I was able to seal them. I chose a wet-look sealer because I thought it would be nice to bring out the exposed aggregate in the pavers a bit more. Probably the hardest part about sealing pavers is waiting for the right weather; not too hot and not likely to rain for a while, because you need two coats, whichever product you choose to use. You need to apply the sealer to dry pavers and then allow drying time between coats.
I used Berger Jet Dry Active Clean and Berger Jet Dry Stone & Paving Sealer Wet Look, which I bought at my local Bunnings. I used a short nap (4mm) roller (as per the directions on the can) on a pole. Each brand's product will have slightly different application instructions.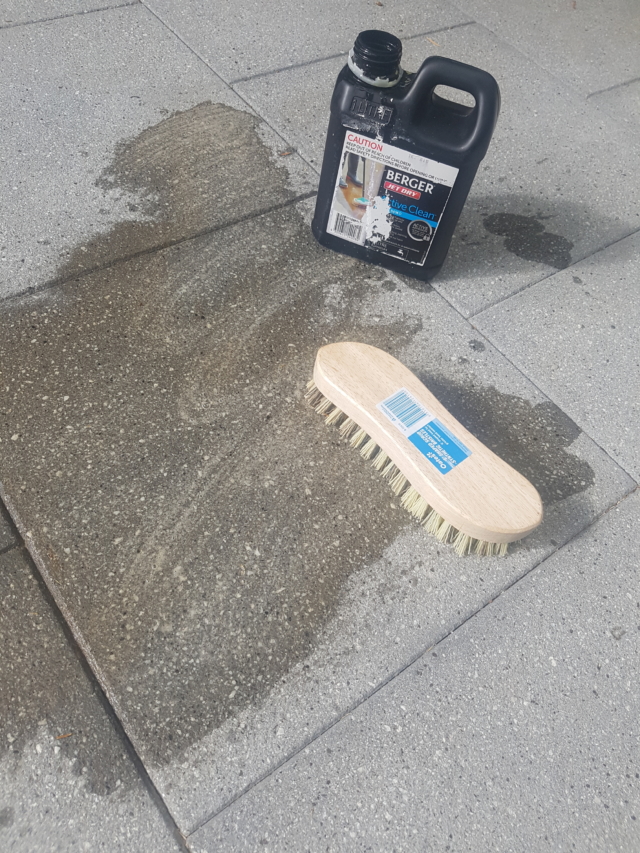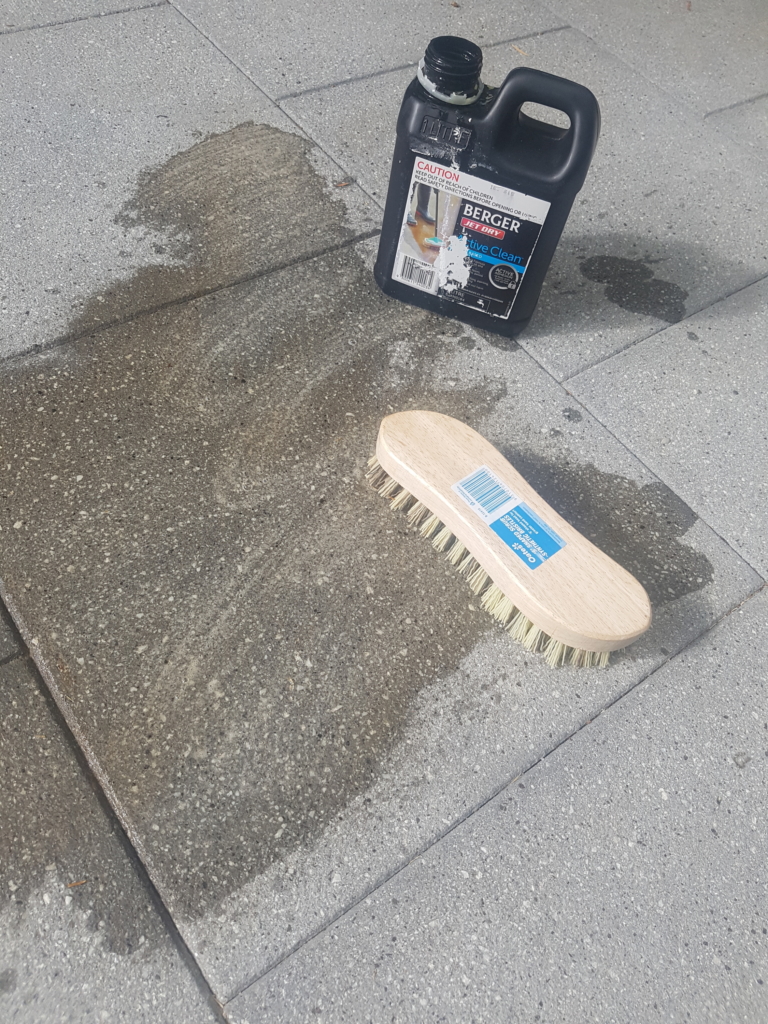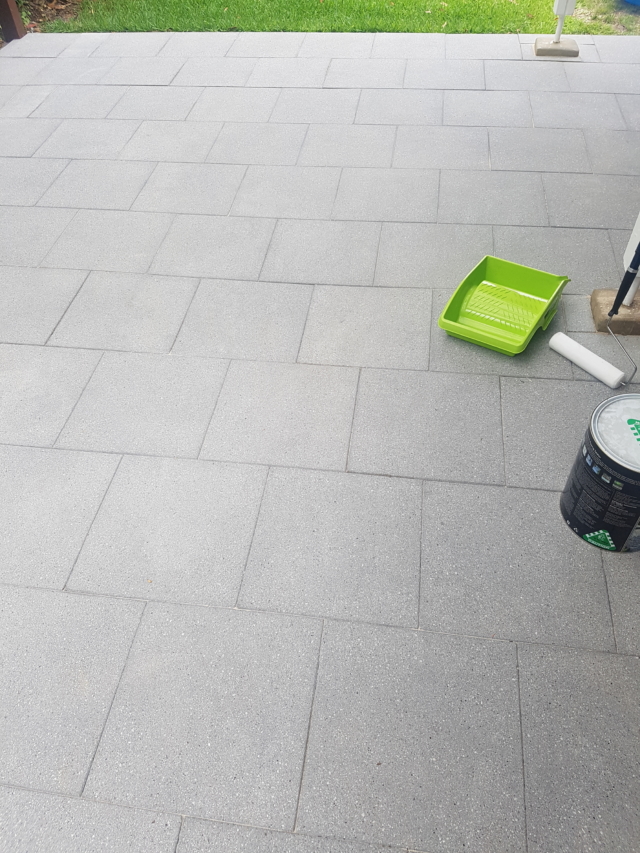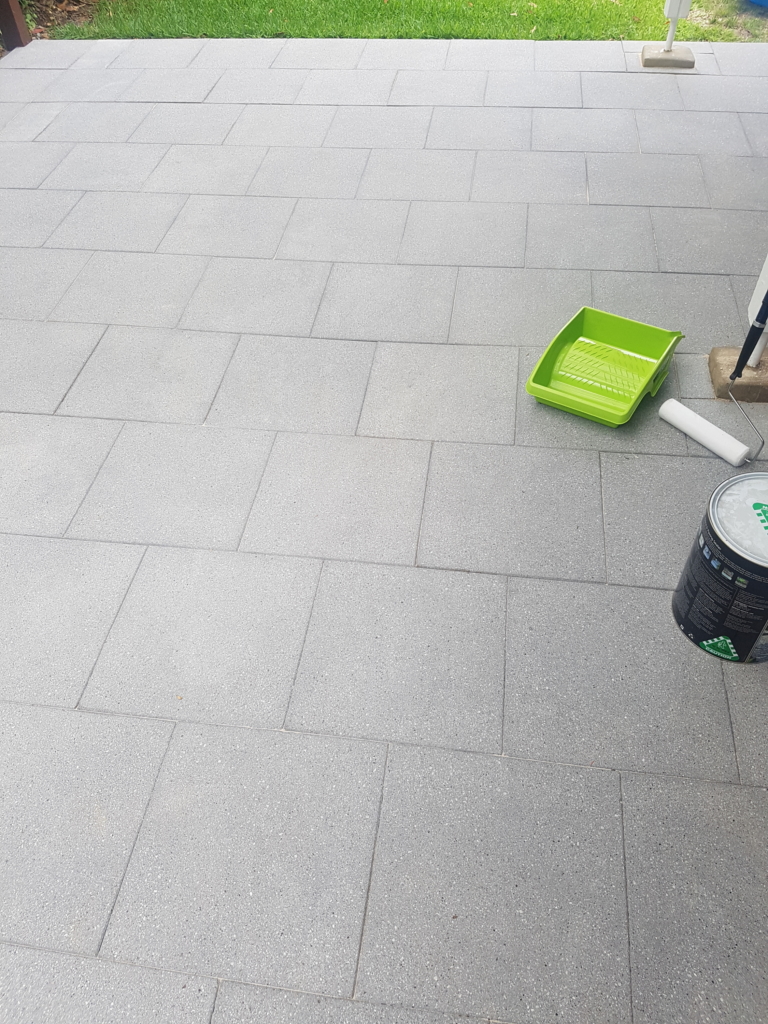 It really didn't take long and it isn't hard work. And once the second coat was complete, and dry, I really liked the slight sheen it gave and the way it brought out the look of the aggregates a bit more. It was a subtle change aesthetically though, and more about protecting them so they'll stay looking good.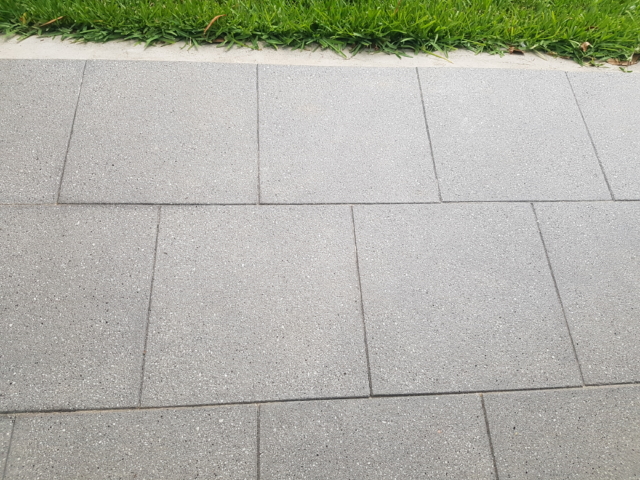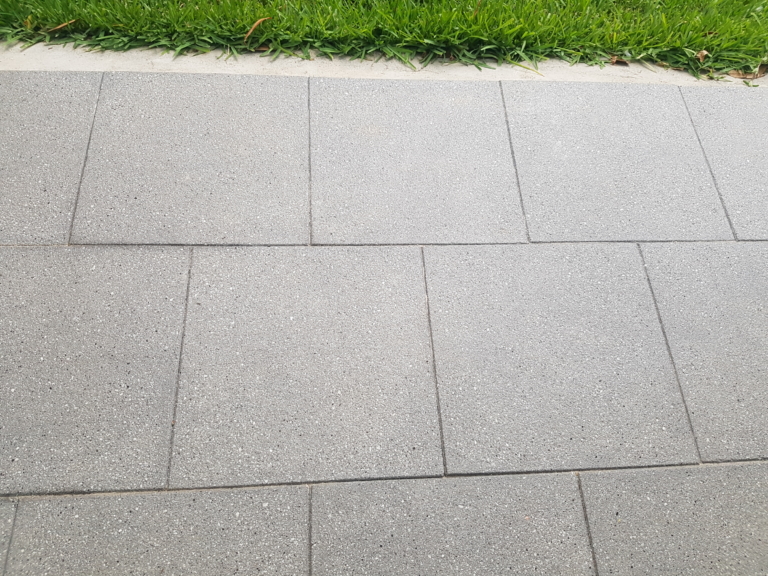 I feel such a relief now I know it's done and we can enjoy the rest of the sunny weather outside without stressing over every bit of dropped food (hello, toddler!).
My biggest advice though, is to do this as soon as your pavers are laid so they are still in 100% perfect condition.
There you go: I hope you'll learn from my mistake and look after your pavers!