These cheerful wall hangings are by Simone Duckworth, who writes the Honey and Fizz blog. I think they're just lovely.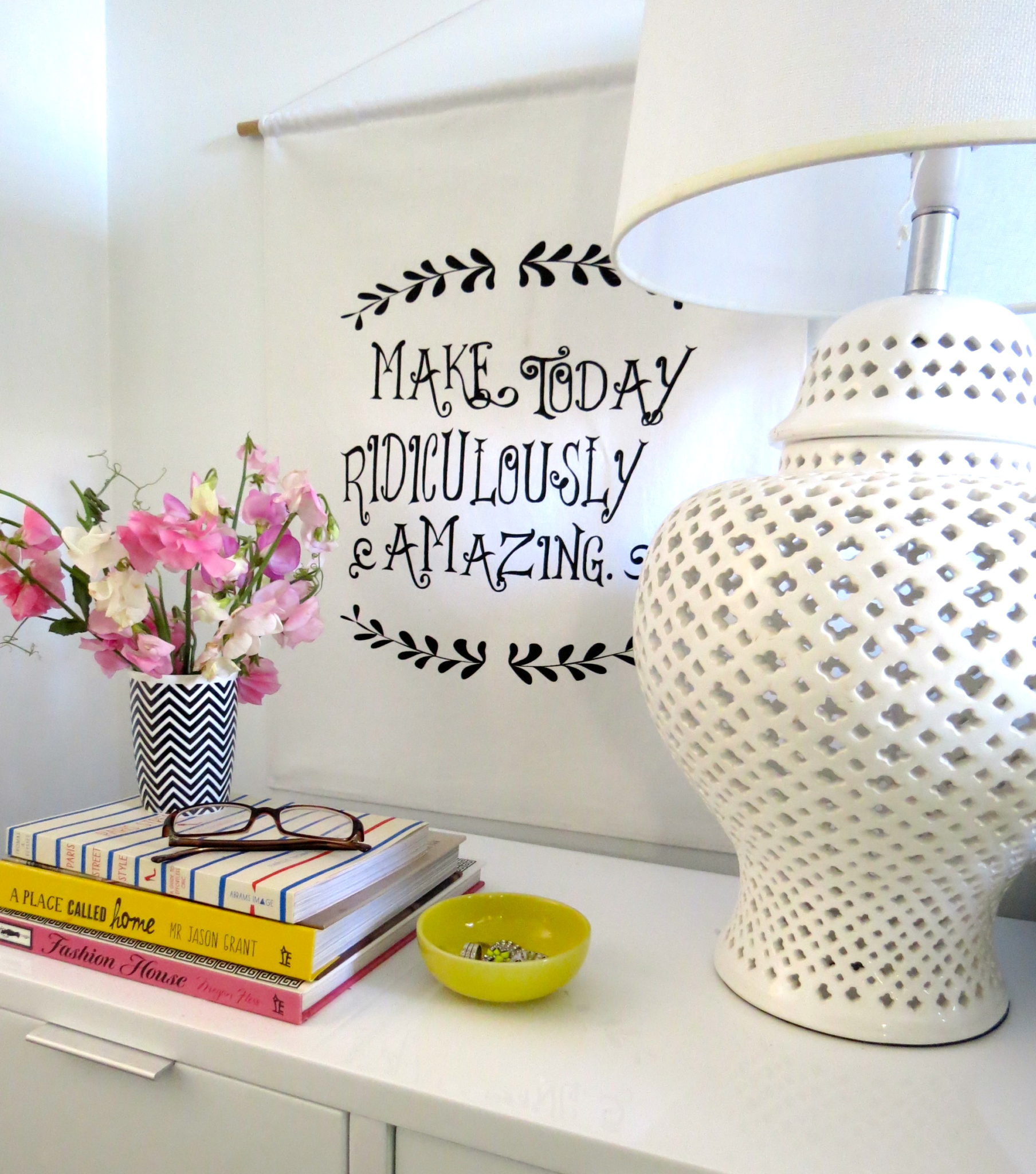 Some people think having positive affirmations hanging on your walls is a bit cliché, but personally, I'm all for it, always have been, and if they look this pretty, even better! I've always loved art made from words too and am a longterm typography nerd (perhaps my fascination started as a newspaper reporter?).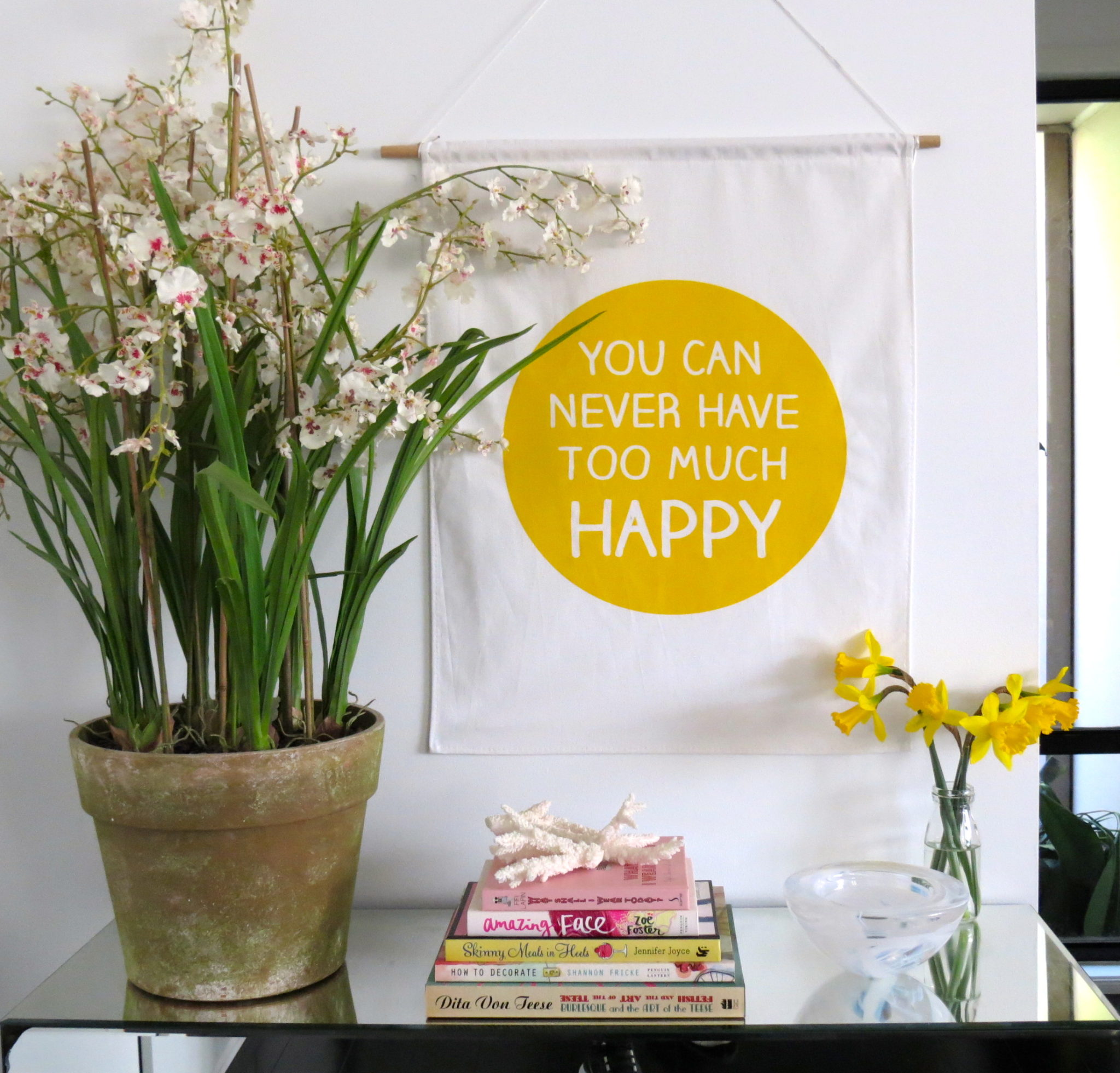 Simone says: "My wall banners are made locally with love and care. They are created to add happiness and a cool, positive message to your home. They're screen printed on linen and cotton which gives them a lovely natural look."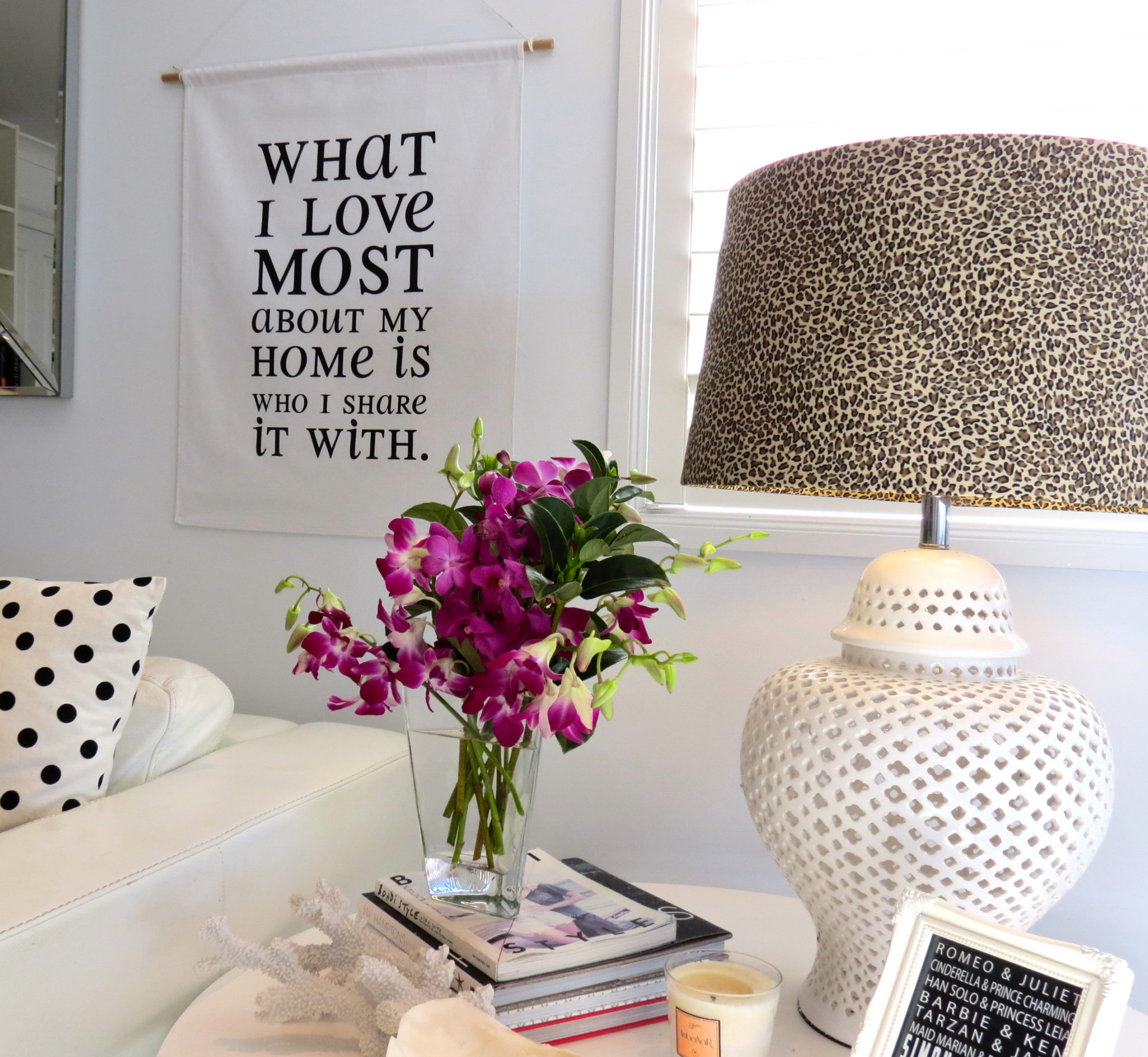 They come with an oak baton, ready to hang, and at just $40 with free domestic shipping in a sturdy tube, I think that's a serious bargain, don't you?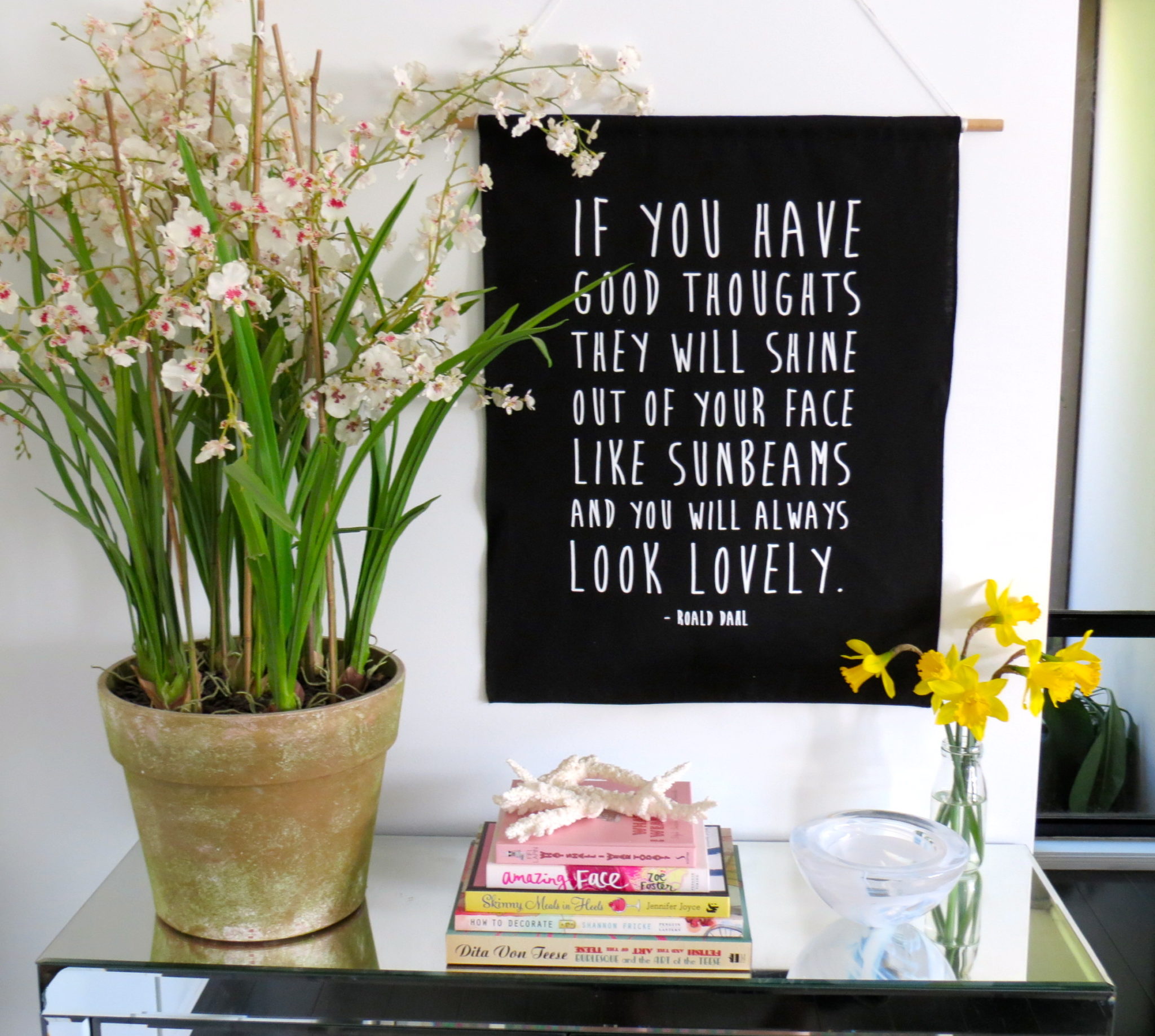 Available online from her Etsy store.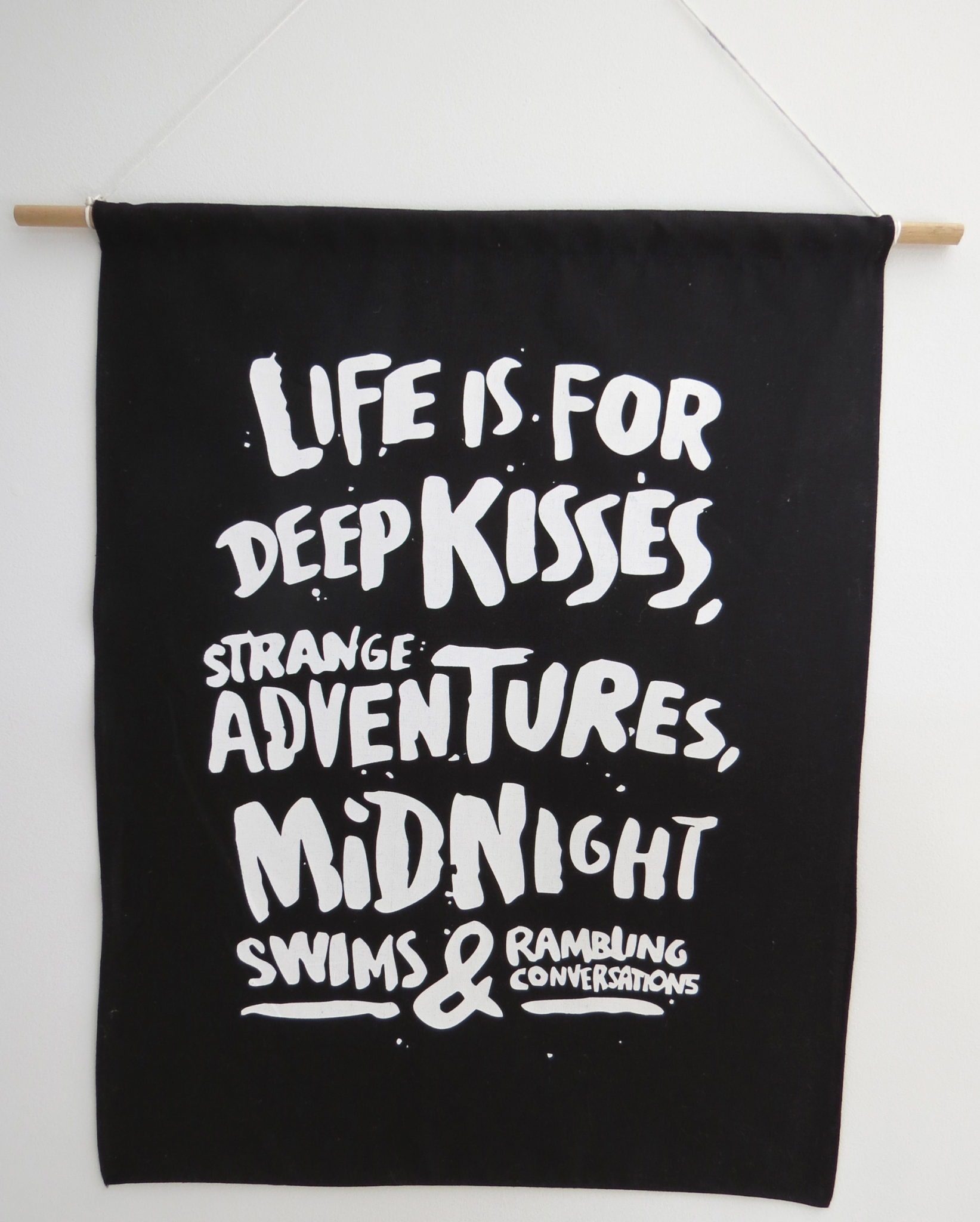 You can read Simone's blog here.