Your dreams of a big-screen experience just got better as Samsung's acclaimed Lifestyle TV range has expanded to now include the 65-inch The Serif and the 85-inch The Frame. Now anywhere in your home, from the lounge room to the bedroom, you can enjoy a bigger, more immersive experience. Blending design, style and big screen picture quality with the individual aesthetics of your home.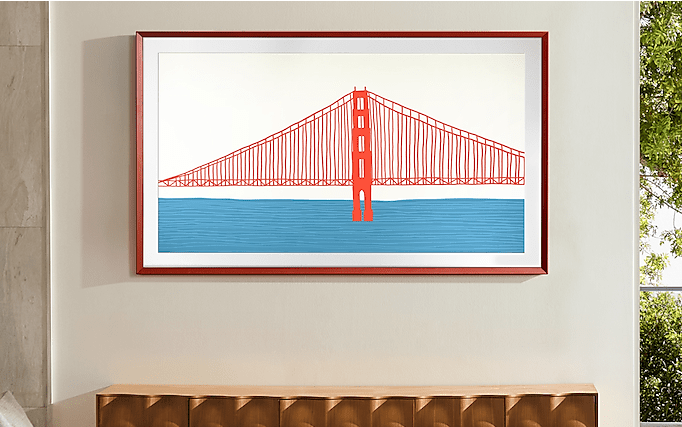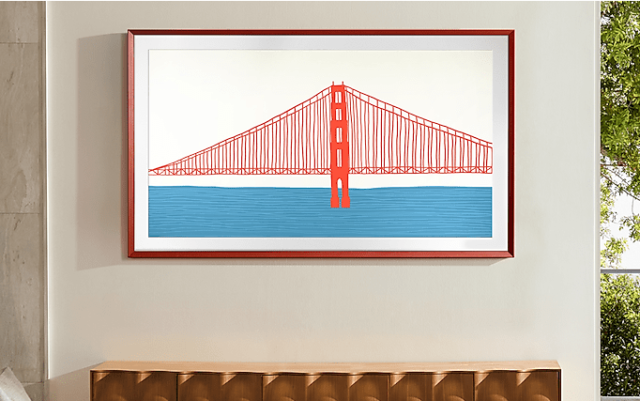 The Serif's functional design means it can be easily placed anywhere in the home, while The Frame's unique art mode enables your TV to either disappear or stand out in any room. As Australians continue to invest in big screen TVs – with 85-inch now the fastest growing size – and many placing a greater emphasis on design and multi-purpose function, the expanded range is a welcome addition to meet the demands of in-home entertainment across the country.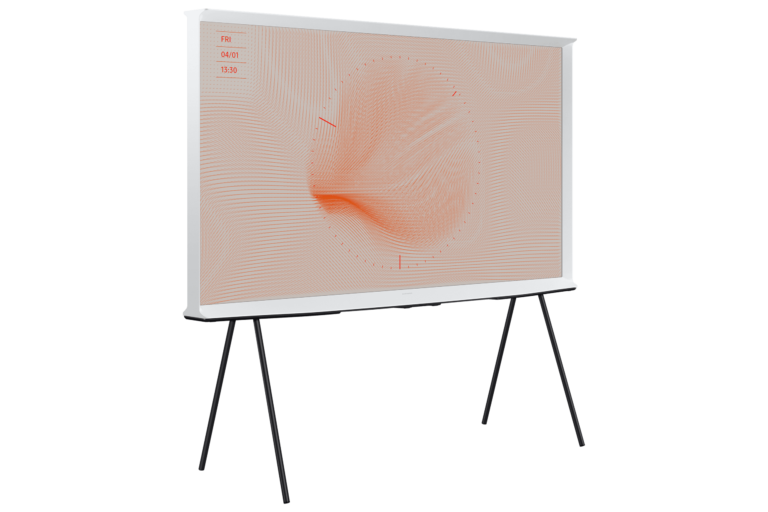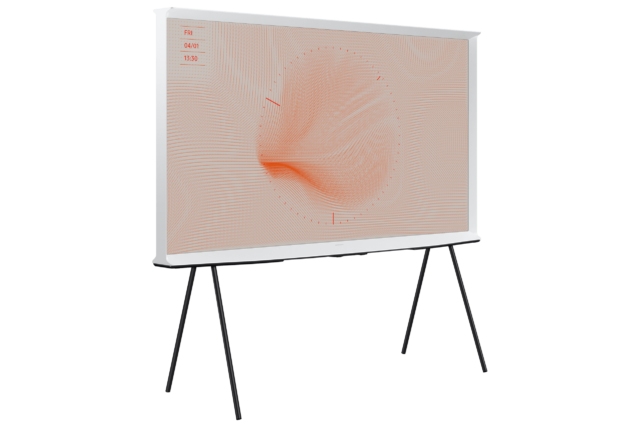 The Serif
Created in 2015 in collaboration with globally renowned French furniture designers Ronan and Erwan Bouroullec, The Serif is a mastery of form and function. Inspired by the letter 'I' in a Serif font, it blurs the boundary between furniture and TV. Now, with a bigger screen, The Serif can provide an even more immersive viewing experience and blend into its environment.
Through NFC technology, the new model of The Serif also supports Tap View, allowing users to play content from a compatible smartphone on the TV screen by simply tapping the device on the sides of TV. The new 65-inch model now accompanies the current lineup of 43-inch and 55-inch models.

The Frame
Alongside new design forms and software updates across the range, The Frame brings the beauty of a TV when it's on, and art when it's off. The Art Store gives you access to over 1,400 artworks in 4K picture quality from iconic museums and galleries around the world. The Frame allows you to reinvent and refresh your space every day, turning your home into your personal art gallery.
This year, The Frame also features a slimmer profile and has new modern customisable frame options including; beige, teak, white and brown to blend into your room's décor.
The 85-inch The Frame is added to the current lineup ranging from 32 to 75-inch models.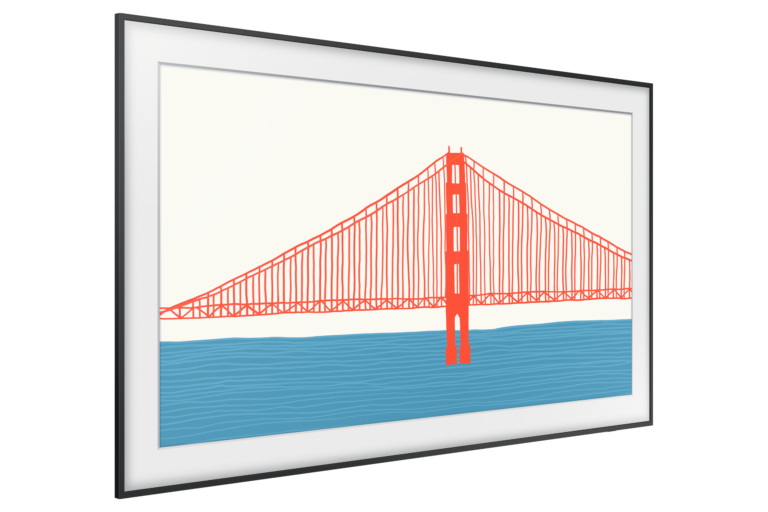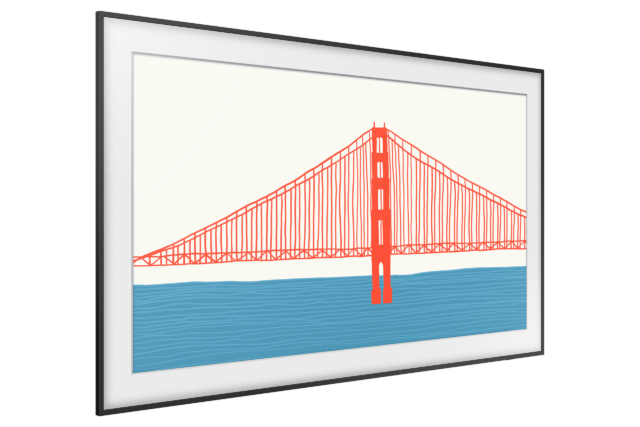 Samsung's eco-packaging solution will also continue to be used across all TVs, to help responsibly manage waste, allowing customers to repurpose TV boxes into small-scale pieces of furniture. Both The Frame and The Serif also come with Samsung's solar cell-powered remote, removing the need for disposable batteries.
65-inch The Serif retails for $2,699, while the 85-inch The Frame goes for $6,899.
Explore Samsung's Lifestyle range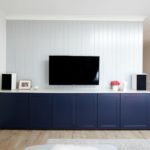 Faking built-in joinery: how we used flatpack and VJ to create an amazing TV unit
I've shared our living room on here many times and I really love the space, but what people often ask me is: "but where's the TV?" Well, there's a reason…