If you like your child's room to be bold, graphic and fun, you were probably all over the circus-inspired 'To Carnival We Go' collection from Sack Me! released earlier this year.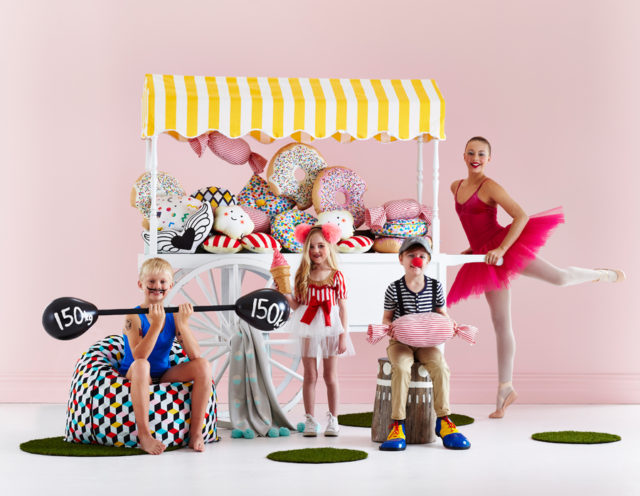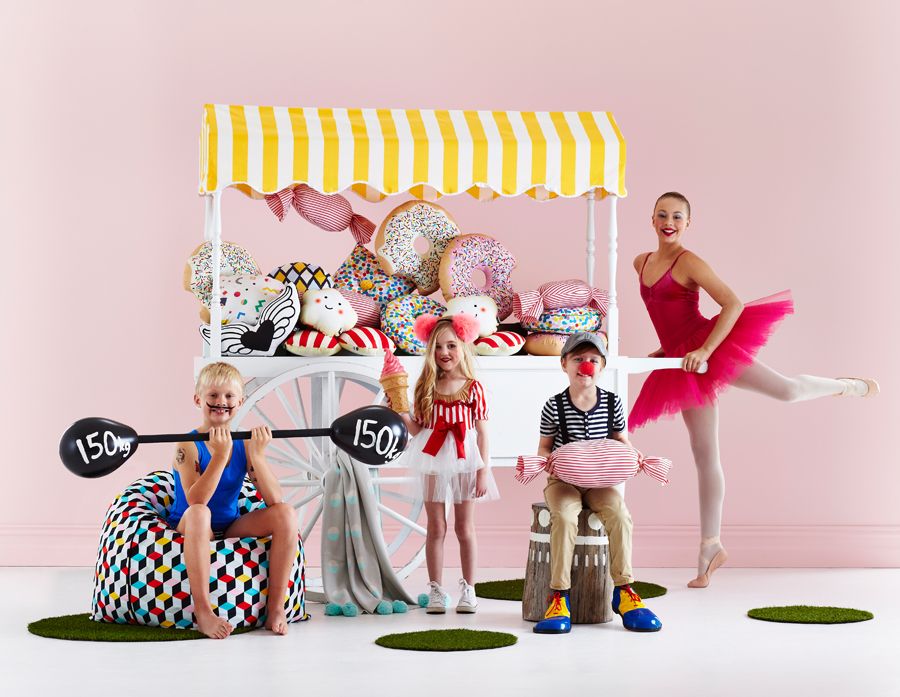 In what is great news for many shoppers, the sold-out designs are back but with a couple of new twists. "Rather than simply restocking the original range for Christmas, we decided to breathe new life into it, and we couldn't be happier with the results," says Sack Me! founder and designer, Li-Ann Scott.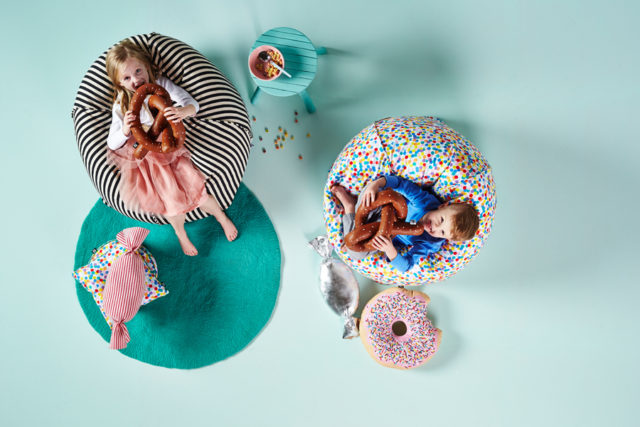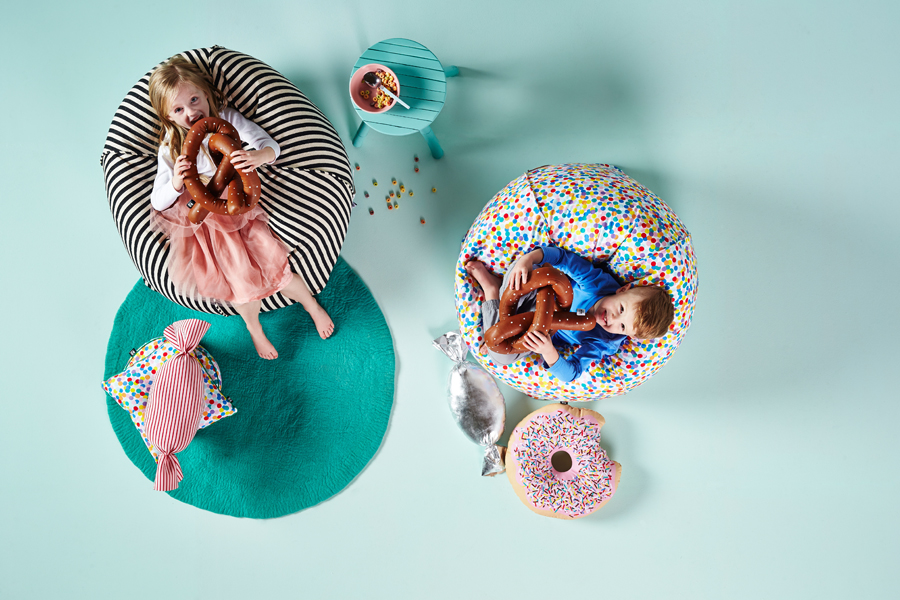 With a less than a subtle nod to the Pop Art movement, the collection teeters that precarious line between stylish and kitsch and has been expanded to include giant candy, popcorn and pretzel shaped cushions as well as adult sized sheets and quilt covers.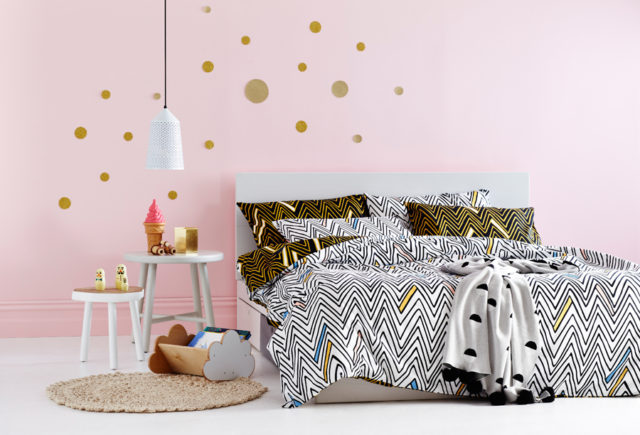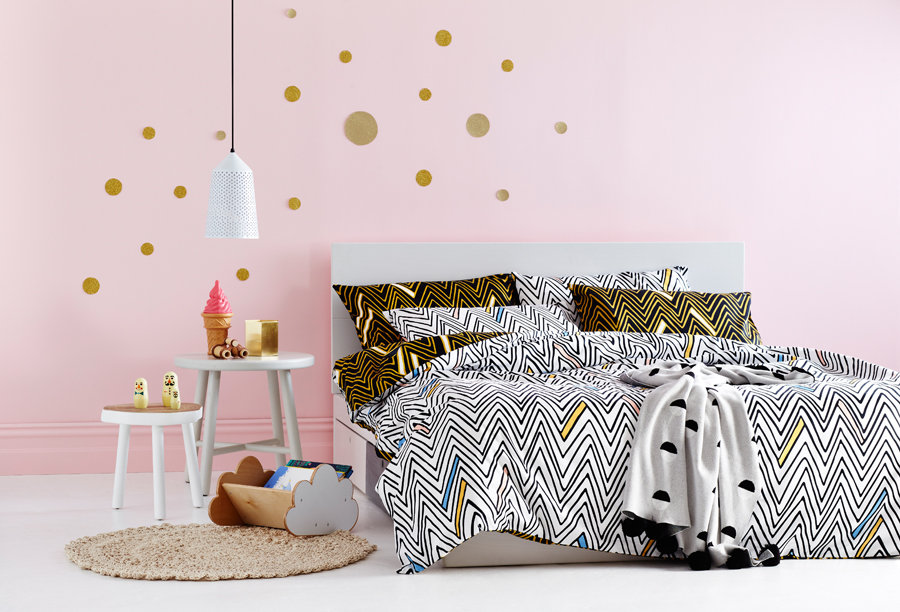 "The piece we're most excited about though is the addition of a third ice cream flavour on our best selling 'Sunday Sundae' quilt cover. We've been inundated with enquiries for this cover since it sold our last year and the new one won't disappoint," says Li-Ann.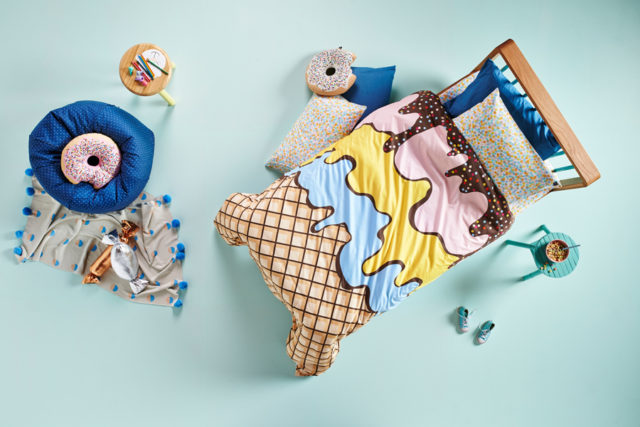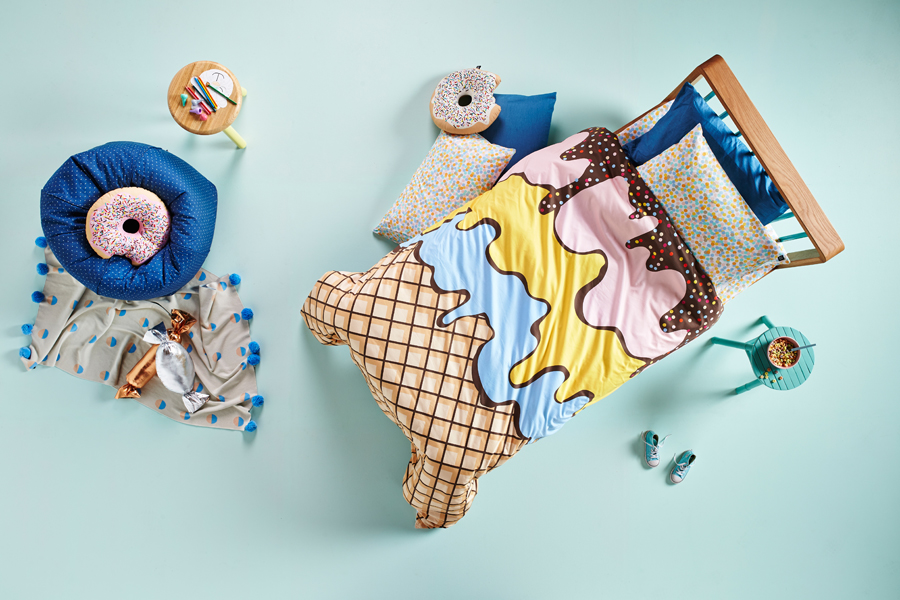 With an original take on the foodie art theme, the brand is a natural fit for stylish mums seeking something a little outside the box. "We have a pretty niche offering and we're not the cheapest kids bedding around but through Instagram and the support of bloggers, we've grown a very loyal fan base of savvy mums looking for something their kids will love that's also stylish and great quality," adds Li-Ann.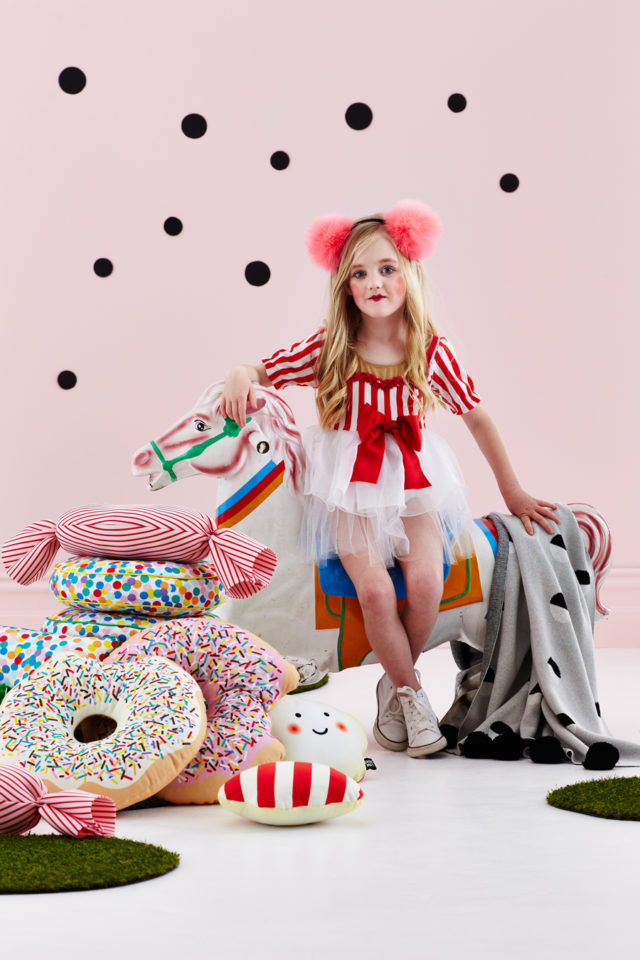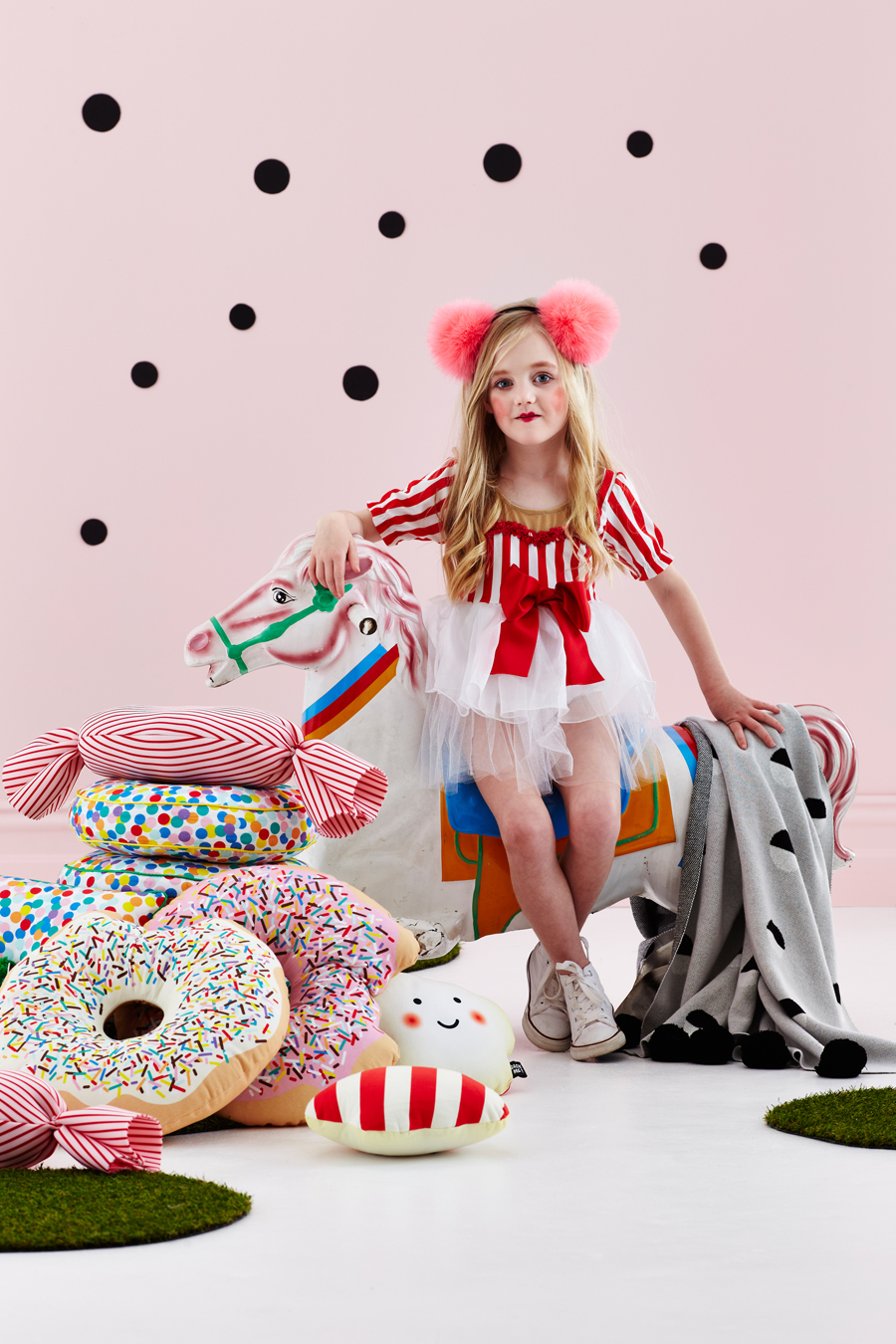 Shop online.