Renowned for her use of radiant colour, Rowena Martinich's vibrant abstract expressionist paintings can be seen around the world; from a school mural on the streets of New York City, to a 50-metre long work on a sea wall in Turkey.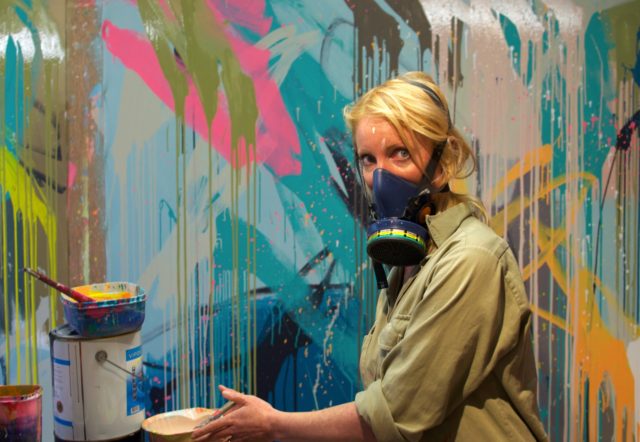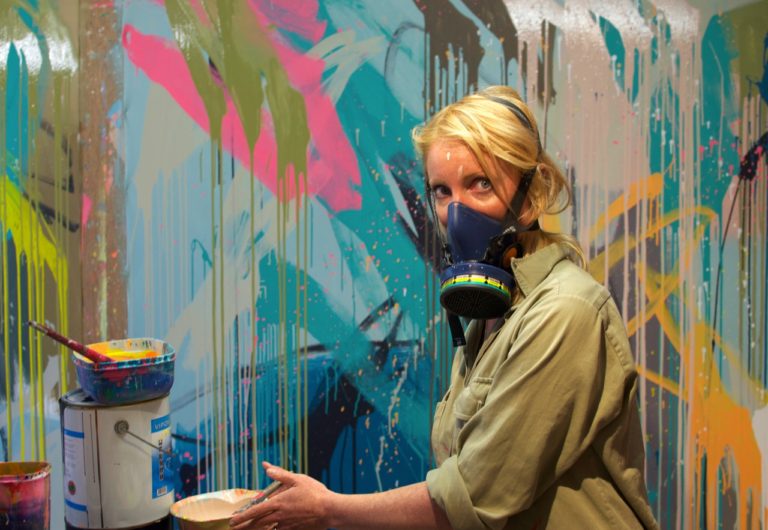 With a background in fine arts and having run a gallery space in her former years, Rowena has long felt containing artworks within a gallery is riddled with limitations. Favouring public art for its ability to be accessible to all, but simultaneously enjoying smaller commissions for clients' homes, Rowena's practice is very diverse. "My practice encompasses studio based paintings and commissions, and public works in urban and regional Australia (as well as internationally)," explains Rowena. "I also work regularly with developers, architects and designers to create bespoke works for commercial and domestic spaces and I have been fortunate to collaborate with some great brands, such as Nike, Dulux and Mecca Cosmetica."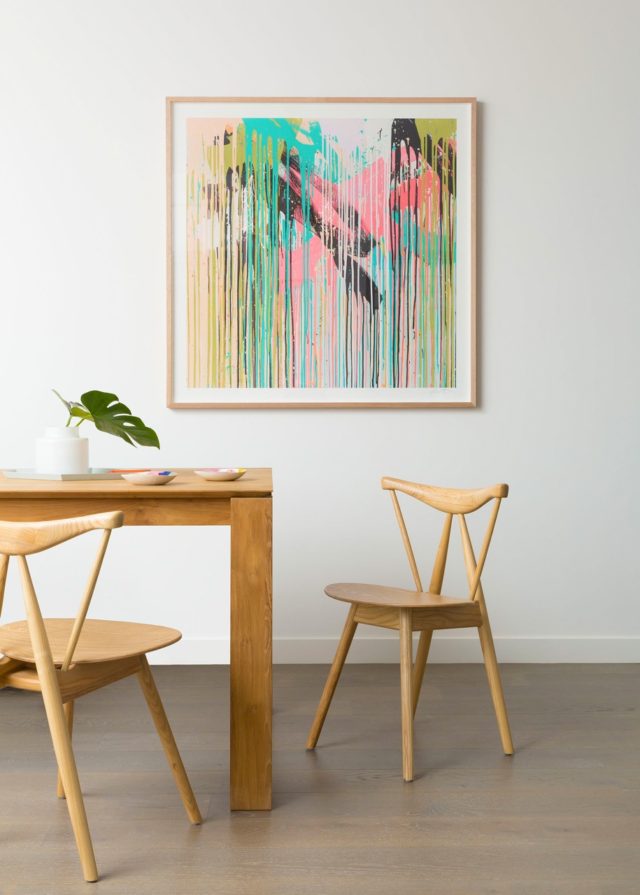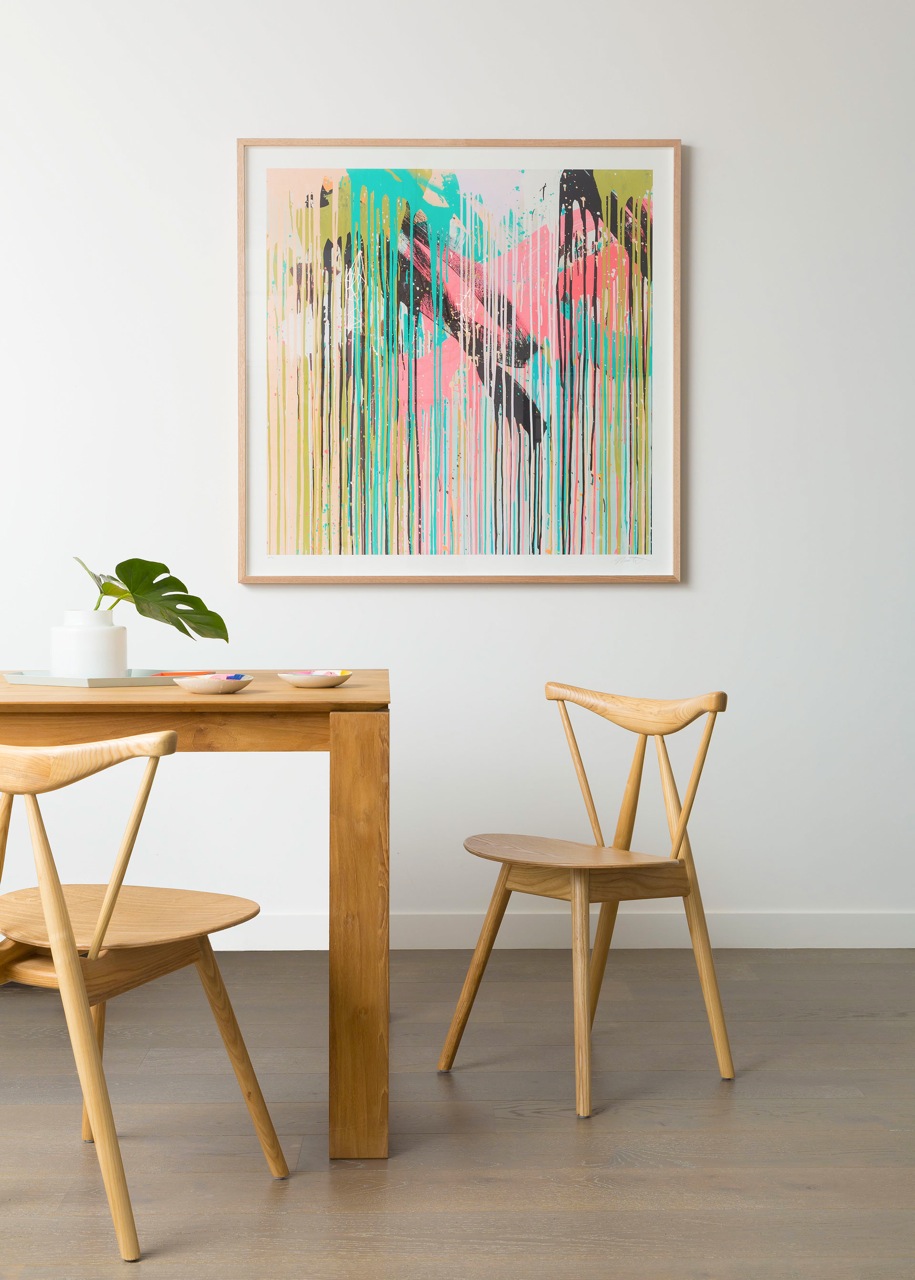 [contextly_sidebar id="C1HS0MpuIGhyCq5OHjgaogiZzVL3gb5B"]Having been practicing professionally for 10 years, Rowena works out of her studio on the Surf Coast in Victoria. Working on six paintings at any one time, the studio is covered with large canvases stapled directly to the walls. "I move from one painting to another as the layers are drying," says Rowena. "My process is very fluid, practiced and intuitive. My abstract works are very colour responsive and the balance that I create within the pieces comes very naturally to me."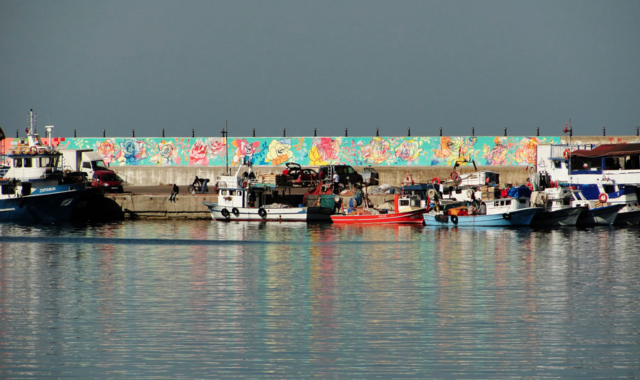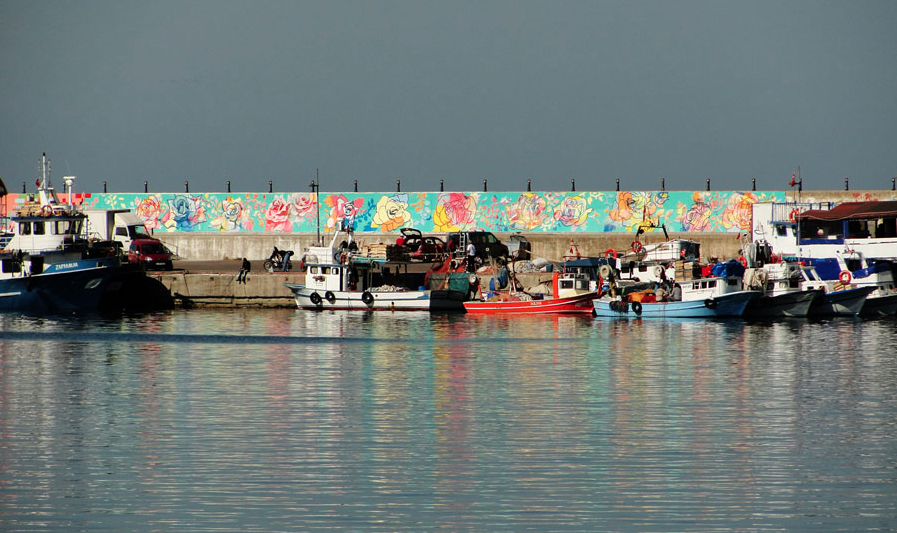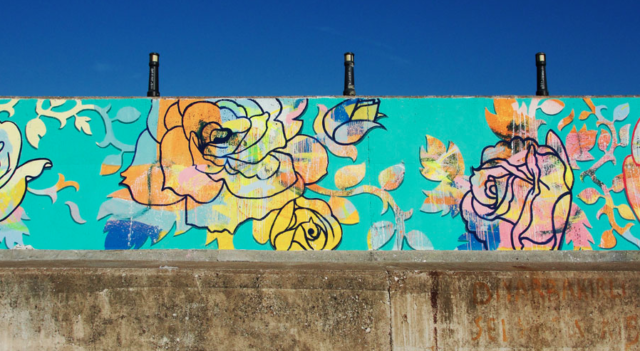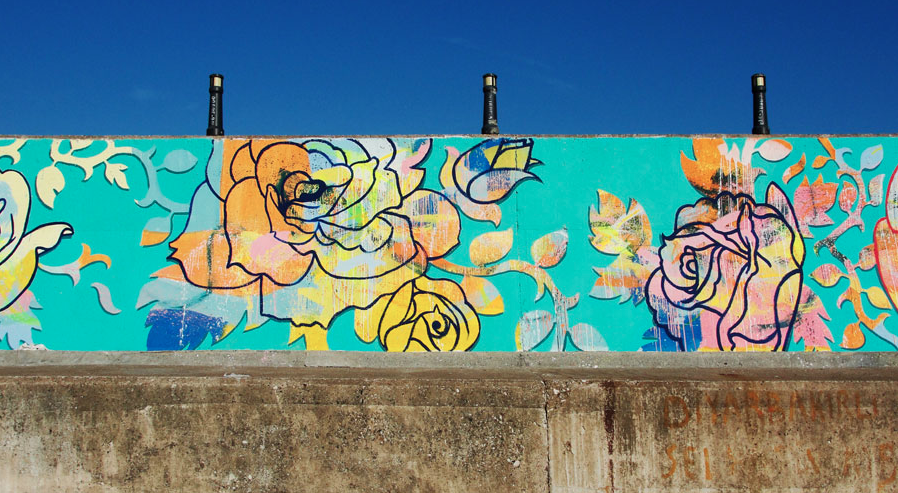 However, when it comes to creating public art her process is quite different, often working directly on-site. "When I work on-site I'm mixing paint, climbing ladders and scaffolds and painting onto the wall. I use big brushes to form big marks, and sometimes use chemical sprayers to spray out continuous splattery lines. The other approach to public art is when I paint onto clear adhesive vinyl and install it onto glass building facades. These works are painted off-site and installed like a giant sticker."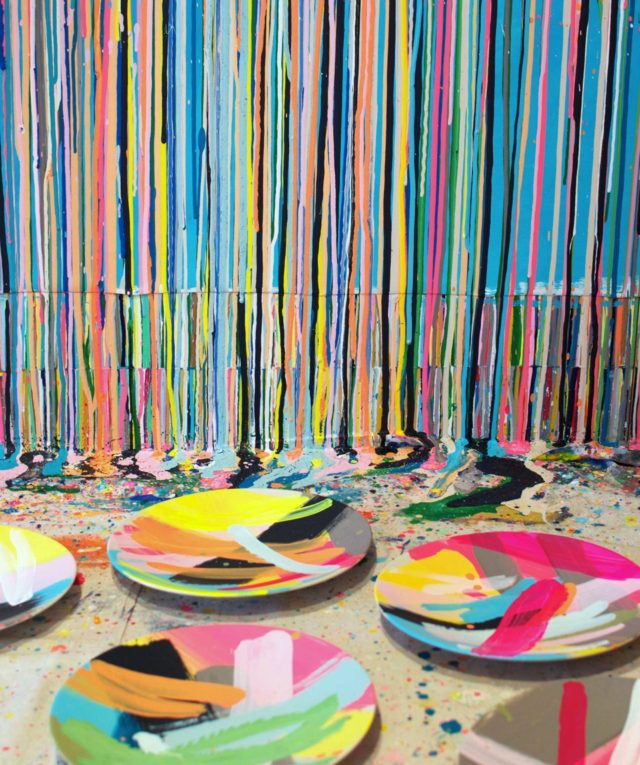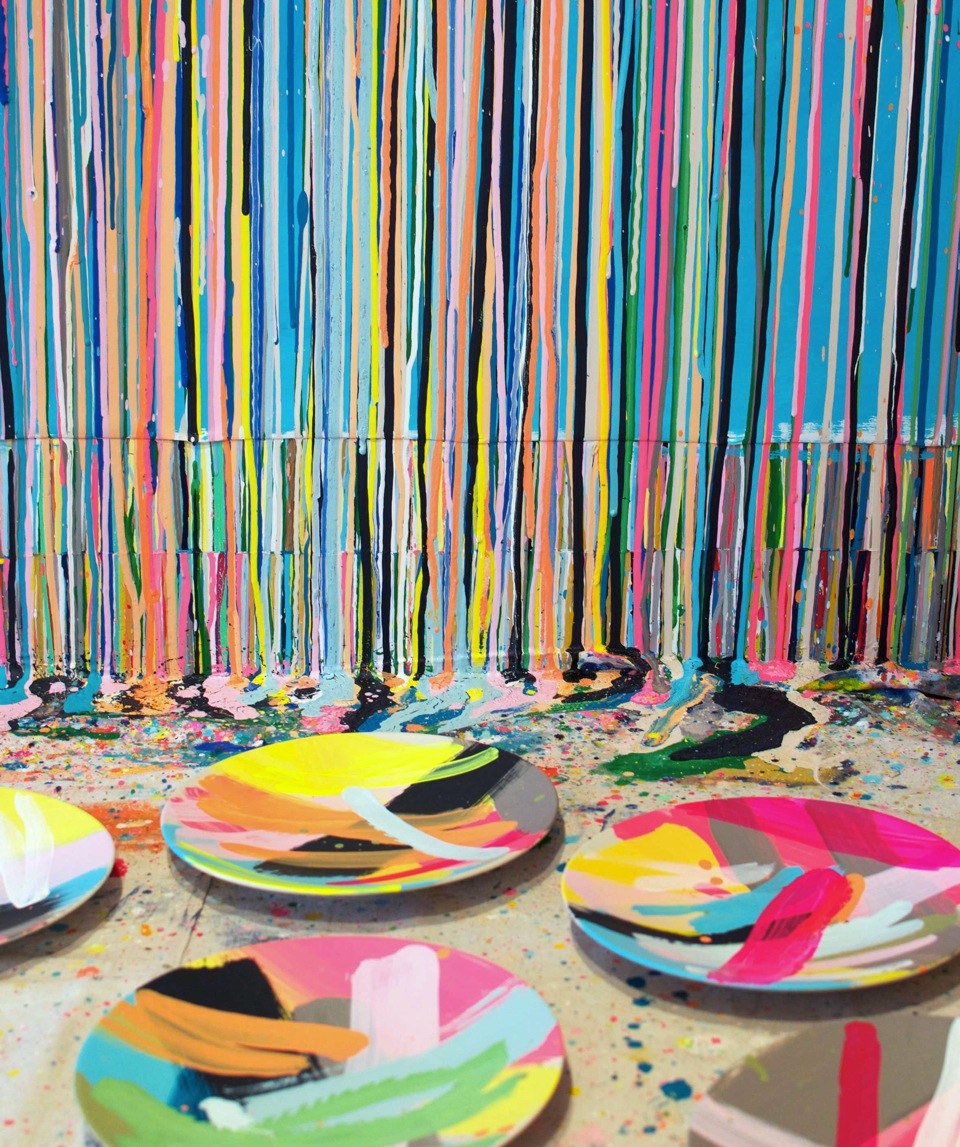 While you'd think that would be enough to keep Rowena busy for a lifetime, she also creates limited edition giclee prints, textiles (derived from her paintings) and hand painted ceramics; all available through her and her husband's boutique label, Martinich&Carran. In terms of her artworks, all commissions are available via Rowena herself, with her prints being stocked at Greenhouse Interiors and her originals through Koskela and Mark Tuckey.