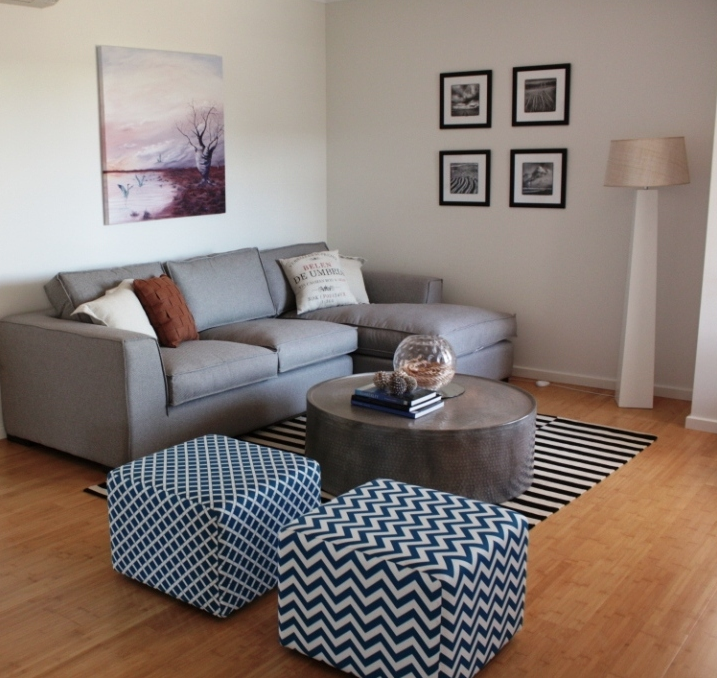 Sam Davison, of SD Interiors, talks us through what she did with this Broome show home.
"The fact it was a show home really dictated how far we could push the design. It has been kept quite neutral and the accessories have been kept very restrained! We snuck in a punch of colour and pattern through the ottomans, which provide extra seating without overpowering the space.
For inspiration, it's hard to go past Broome's amazing beaches and scenery and the room reflects some of that. I scoured the local shipping yard in 40 degree heat for the remnant of sisal rope and the seashell balls came from a local store. The black and white prints are beach abstracts by a local photographer and the vase in the corner is holding coral sourced from an evening's walk along Cable Beach."
What do you think?