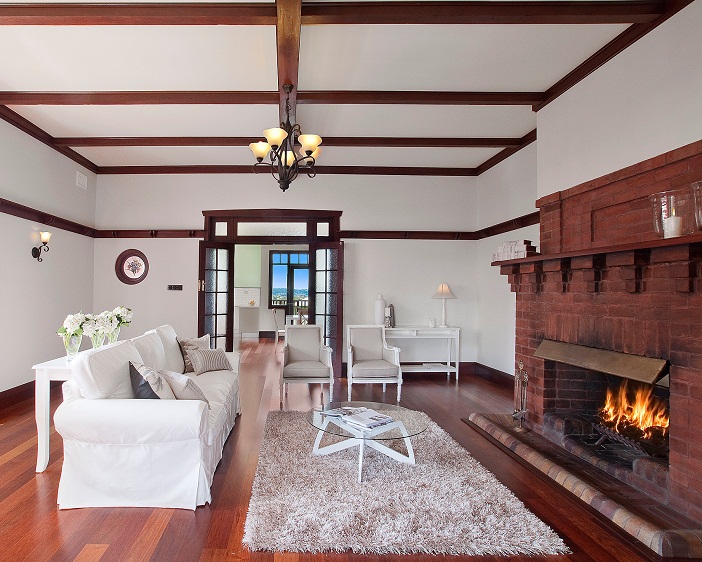 Naomi, of SILK Home Staging &  Styling helps many real estate agents get the optimum price for their properties by staging them prior to sale.
"The home is one of the oldest homes in Newcastle and the home of one of the original BHP chairmen. It is set high on the hill that would have previously looked over the BHP site. The home had been fanatically restored over a five year period and never lived in. The rooms were oversized and had many oversized features. A great example of this is the massive fire place in this lounge area. The challenges included:
Styling the home and being respectful to its amazing architecture whilst appealing to the target market of professional people. The brief was to have a blend of modern and "old world" furnishings.
Balance and proportion was a challenge given the size of the fire place, not only in relation to the prices used but also the accessories used on the mantle.
The room was the first that you enter off the front verandah and provided the main thoroughfare from the front door to the rest of the home. So from a selling perspective the furniture size and placement had make an amazing first impression at the front door but it also had to allow for heavy open home traffic to flow through the room easily yet slowly enough to appreciate its grandeur."
Do you like this room? Are you an interiors professional who'd like to share a project with our readers? Contact Jen.