This project by designer Aaron Wong of Alexander Pollock, was for a young working professional who recently bought his first home in Port Melbourne. He was after a masculine and monochrome palette to suit his no fuss lifestyle.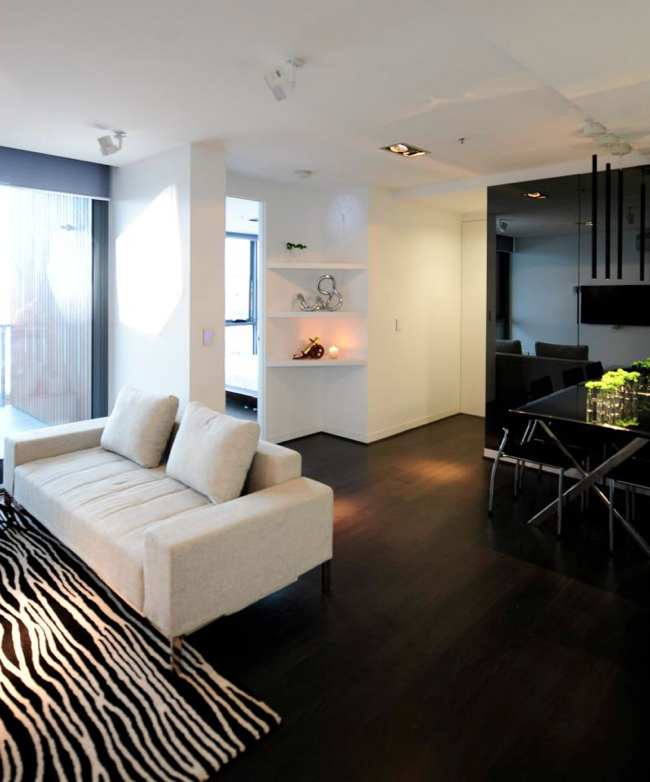 "A very modern concept was chosen," says Aaron. "My favourite part of the space was the installation of tinted mirrors to reflect the three tubular pendant lights for a visual effect."
The project was particularly challenging as everything that could go wrong, did! "The Australian importer that ordered the lighting from Italy went bankrupt and some of our fixtures were seized from creditors, the custom bed had defects and took 6 months to get it perfect and the custom made dining table took 2 months to create and was delayed from overseas for an additional 3 months. However, regardless of all the headache, the client was very happy with the result."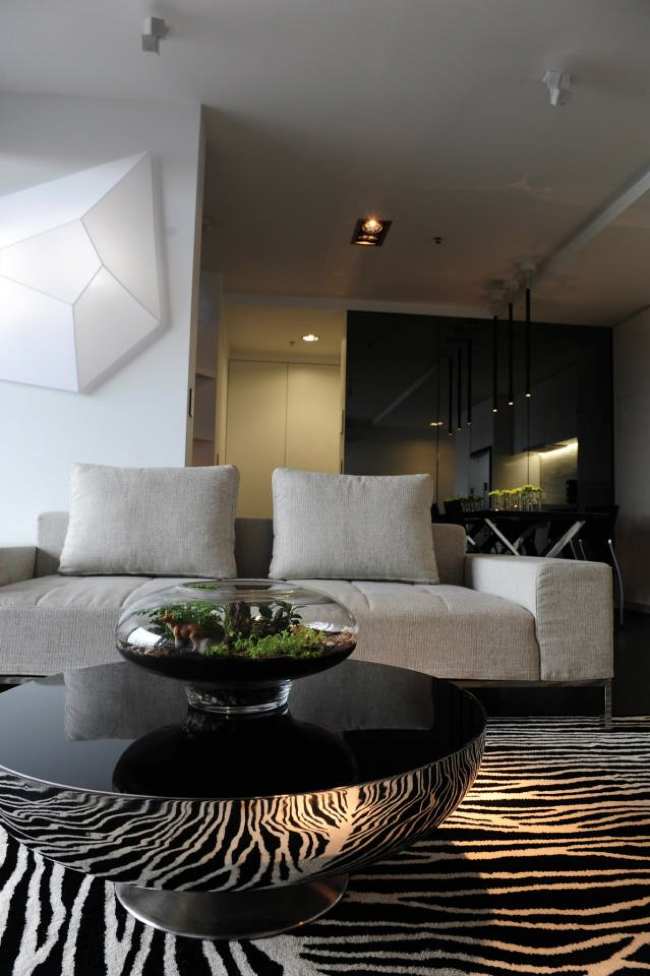 What do you think of this project? Do you like Aaron's work?