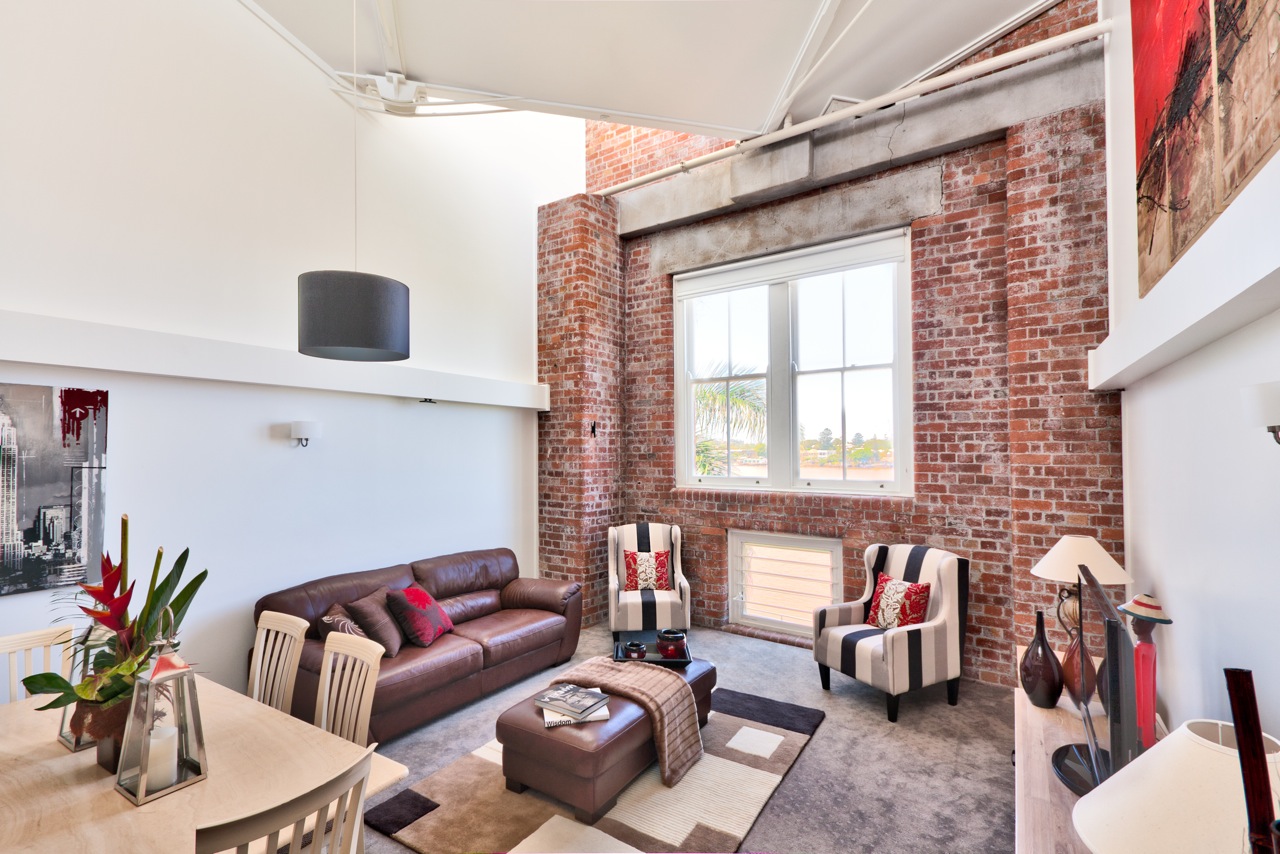 "This project was all about a busy businessman with a new job, new city and a new life (recently separated). Inclusions in the room were to be his brown lounge and the entertainment unit.," says Catherine, of Simple and Savvy.
"This apartment is in a converted wool store on the Brisbane River. My inspiration came from the amazing exposed brick wall; a loft apartment with a New York kind of feel.
I kept the decor quite masculine and added hints of New York and bold splashes of colour in the accessories and the artwork. I accessorised the wall and balanced the smaller lower window with two accent chairs whose curves helped soften the masculine look."
Do you like this room? Are you an interiors professional who'd like to share a project with our readers? Contact Jen.