Function versus aesthetics is a constant tug of war in the design world, but for Rob Whyte, founder of Aero Designs, the solution is simple: "It should be function with look, it should never be either/or."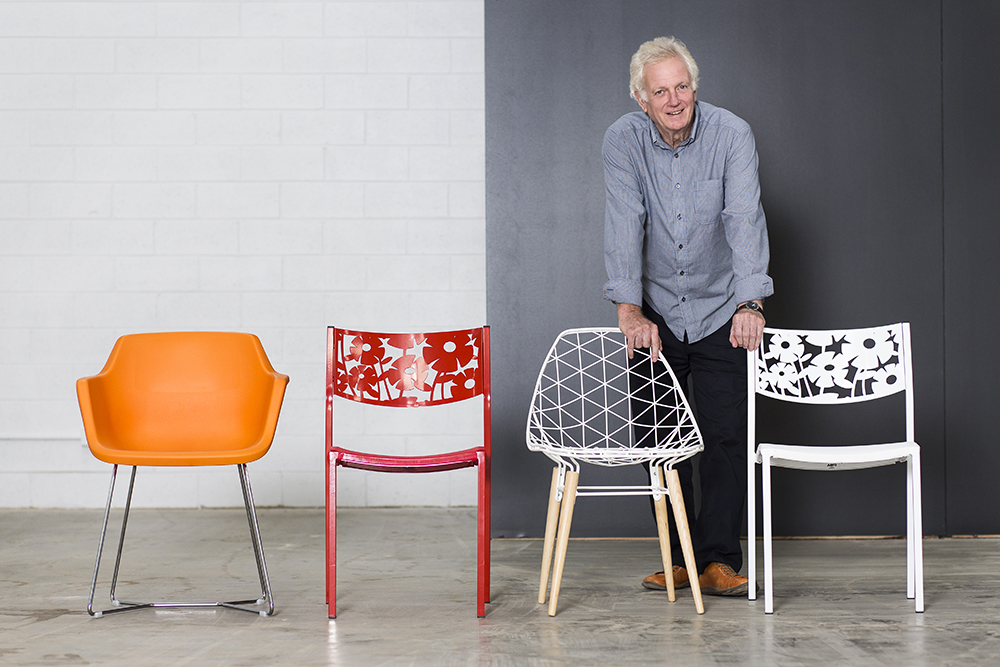 This frame of mind is notable in Aero Designs' simple, uncluttered approach to furniture-making, which in Rob's words "does not resort to embellishment." Launched in the early 70s, Rob, along with Ross Madden (of R.G. Madden), began importing Danish goods and wholesaling simple pieces they had designed themselves out of a warehouse. What they found though was customers were mostly picking their own designs, so they decided to change their business model and open up their own store.
"After selling traditional pine furniture we moved to making pine furniture ourselves, then that changed to metal," explains Rob. "Our style has a simplistic approach, it is enduring as shown by customers still using our furniture 20 years later." The longevity of the furniture and the business itself is what Rob marks as his biggest accomplishment: "Staying in business for 40 years is an achievement, it is tough maintaining a medium-size business through many economic climates."
With four decades under its belt, Aero Designs has undertaken a lot of change and next month more of that change is coming with their Melbourne showroom moving to Hawthorn East. "The internet has changed the way people shop," says Rob. "The web is now window-shopping for most people, therefore the idea of less traffic and onsite parking makes visiting us more attractive to our customer. You no longer need to be on the high street as most shops are destination shops due to the internet."
With an already long history behind it, Rob hopes Aero Designs will have a long future ahead, with the aim to have his two daughters one day take over the helm. For more information.