Located in the Brisbane's heritage suburb of Ascot, this jaw-dropping abode is home to the architectural husband and wife team, Hayley and Joe Adsett, and their two young children. With its large spiral staircase, tranquil materials palette, and expansive garden (complete with 9-metre swimming pool and full-sized tennis court), you'd be forgiven for thinking the home was a resort. It's ah-mazing!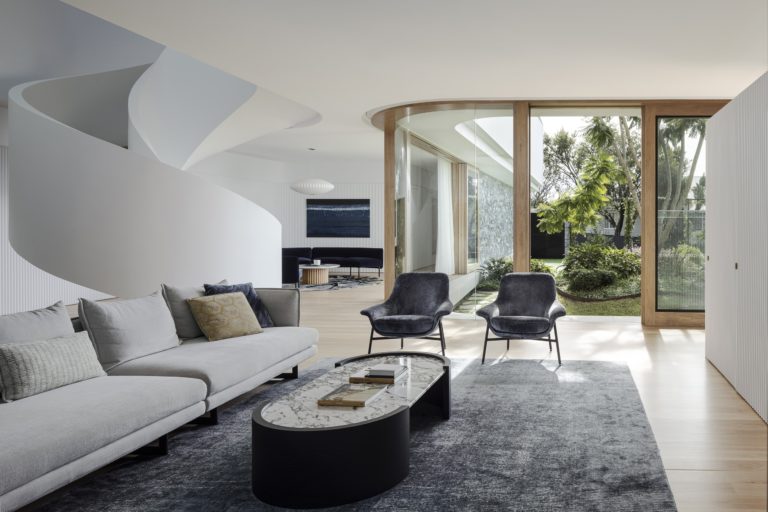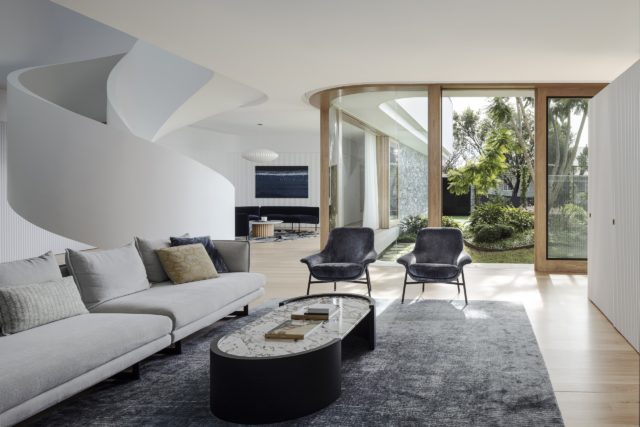 Affectionately named 'Boomerang House,' (a reference to the softly curved L-shaped design of the home, the property sits on 1200 square metres and was constructed by GRAYA. It has five bedrooms (including a parent's retreat), five bathrooms, a four-car garage, underground wine cellar, upper-level lounge and a light-drenched downstairs living area.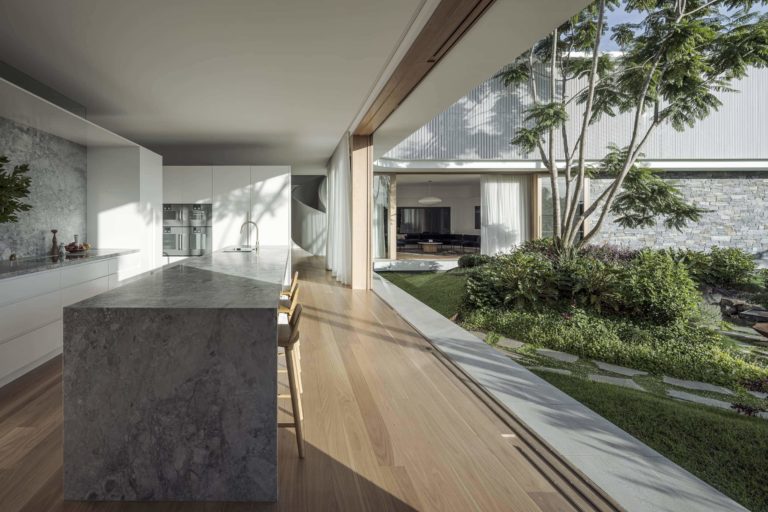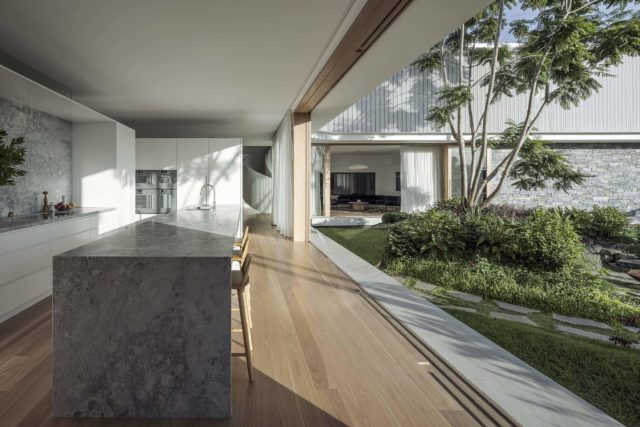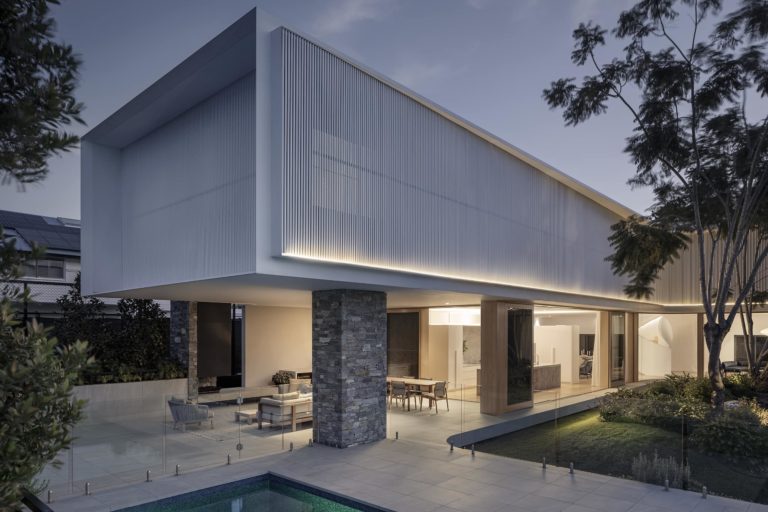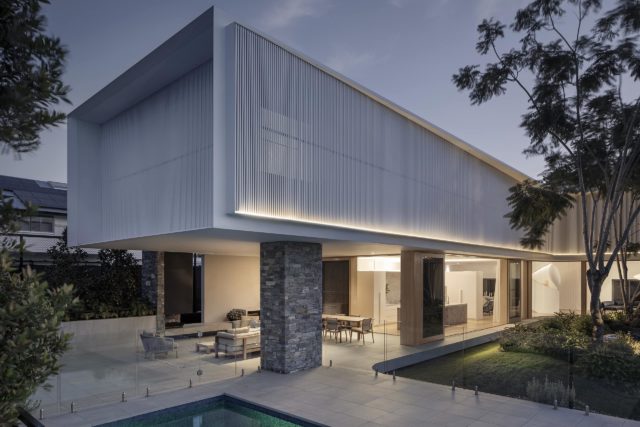 Colossal in scale, Boomerang House is one of the largest builds that GRAYA has undertaken, and it took a year to complete. "We'd never completed a home with a tennis court. It was a great challenge and we enjoyed watching it all come together," said owner Rob Graya.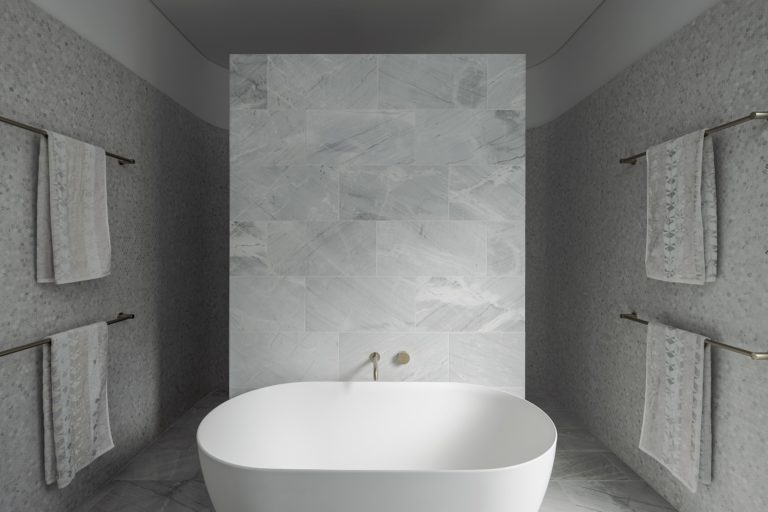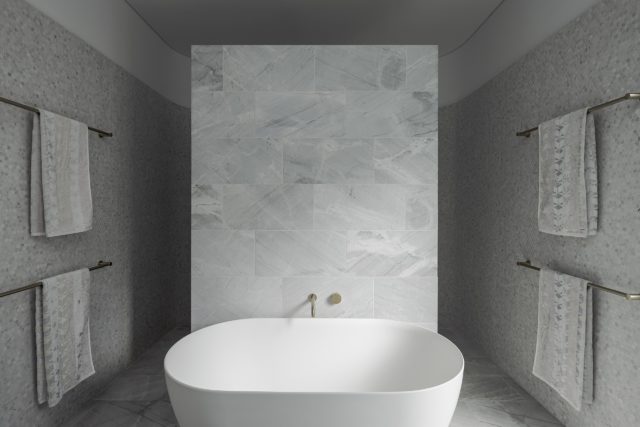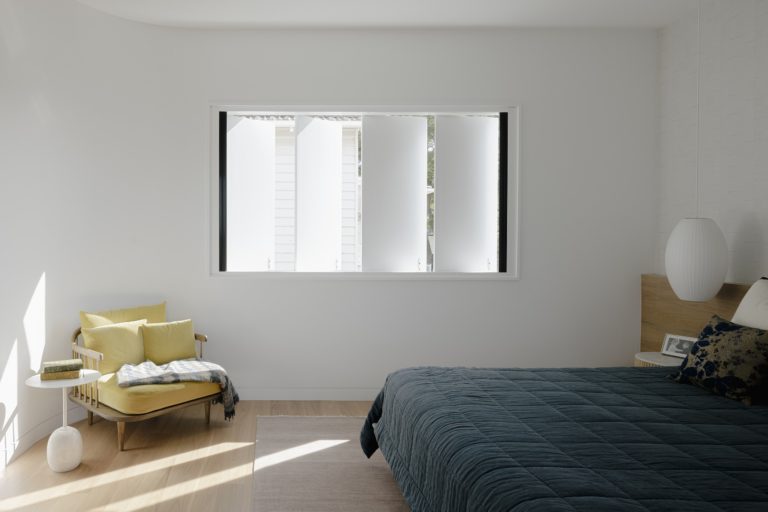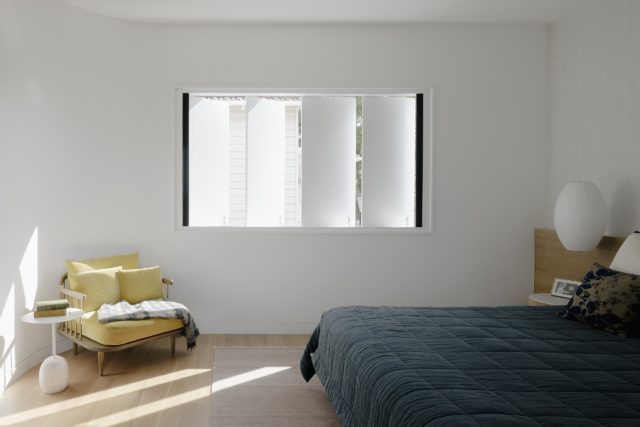 Floor to ceiling windows and sliding doors enable natural light to pour into the downstairs living area while maximising the connection with the outdoor space. "This was Joe Adsett's personal home, so he wanted it to be functional for his family, whilst bringing the inside out and connecting key interior and external design elements," says Rob.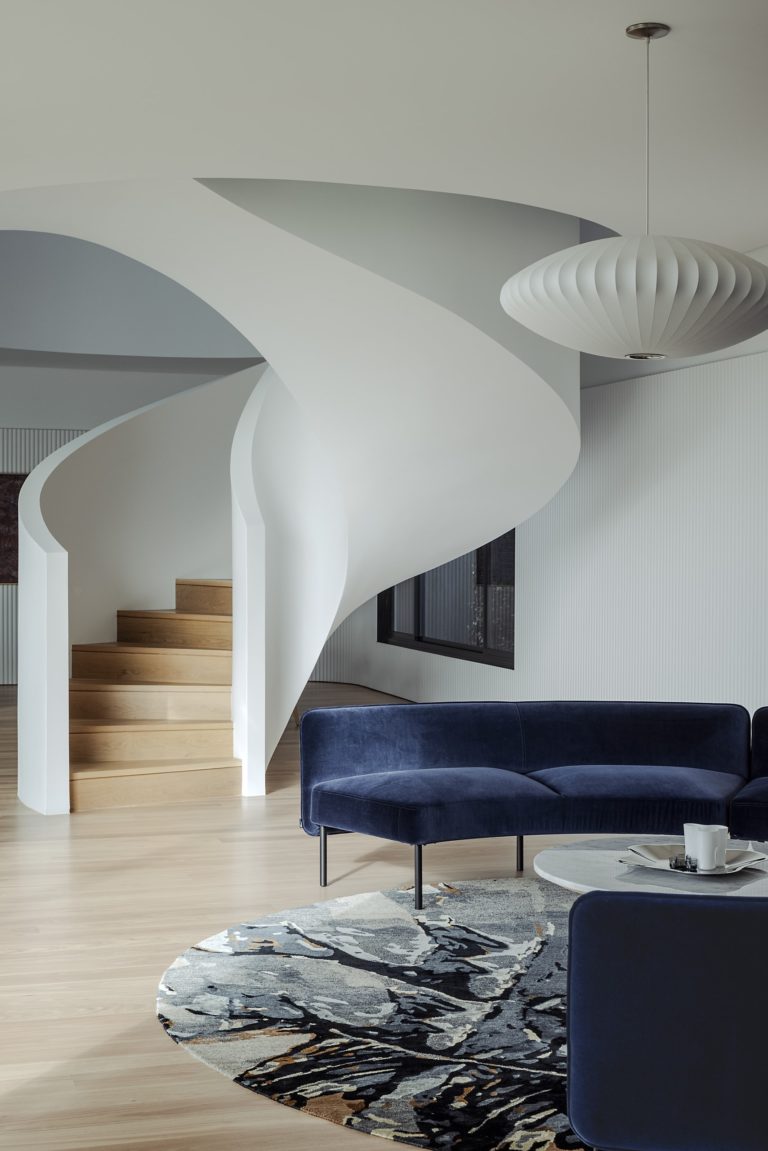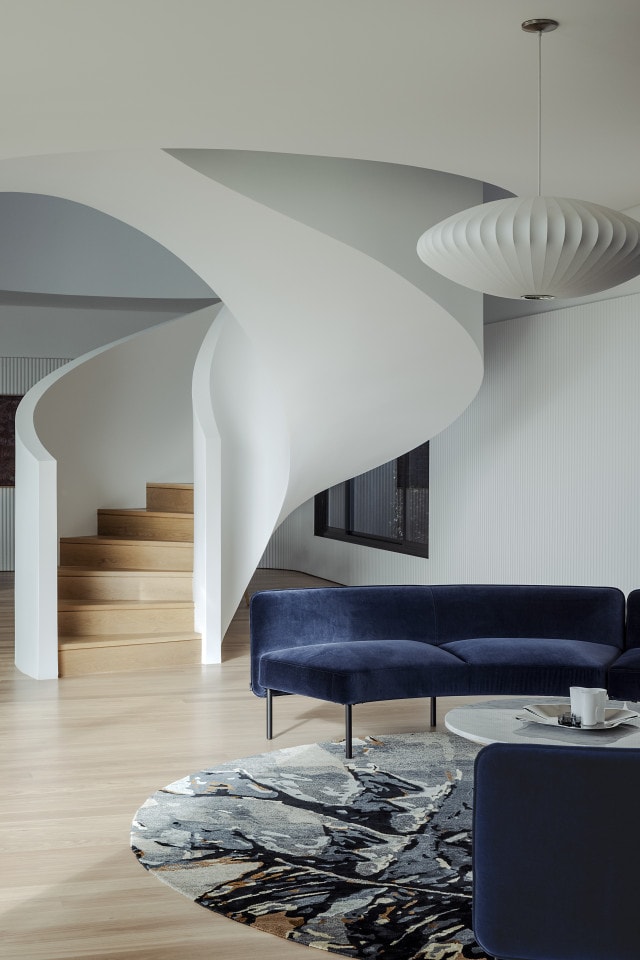 And while the home is brimming with gorgeous features, arguably the crowning feature is a wraparound upper-tier library and sculptural, spiral staircase that sits in the middle of the property. "This was the first curved stairway we created and Gyprock Flexible helped to make this process seamless," says Rob. The staircase features a circular skylight above, which enables light to fill a void that traverses the three-storey home.