Located in Melbourne's Glen Iris, this 1920's Art Deco home was renovated and extended recently under the expert eye of Anthony Chan from Chan Architecture. The four-bedroom, three-bathroom abode is home to a young family who were rapidly outgrowing their original home. "Before the renovation, the existing house had a series of small, dark rooms over a single level," says Anthony, who overhauled it with a series of stylish, light-filled spaces.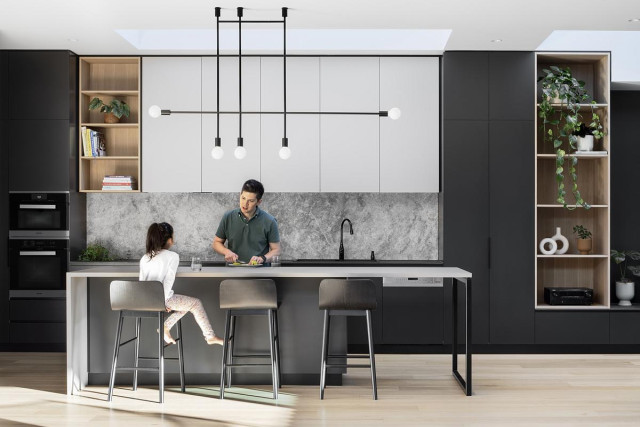 The character and period details of the original home have been largely retained with the front living room repurposed as a master bedroom, walk-in robe and ensuite while a new powder room and feature stairs were worked into the existing building footprint. The addition consists of a new kitchen, dining, living space, three extra bedrooms, home office, three fresh bathrooms, garage and laundry.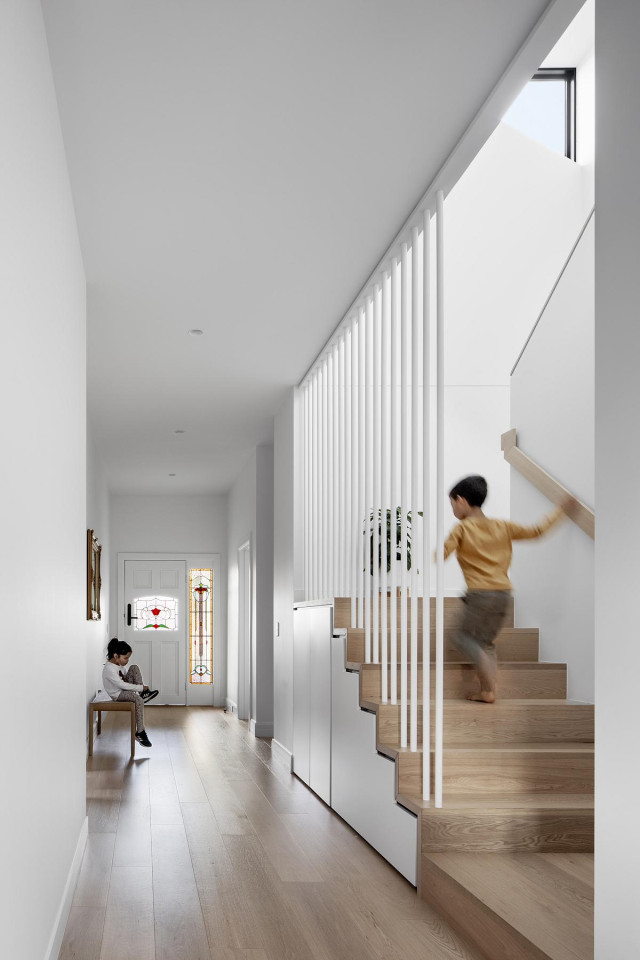 Internally, the material palette features black cabinetry, warm timber veneers, and natural marble and was carefully selected to create a striking contrast with the white-limed engineered flooring.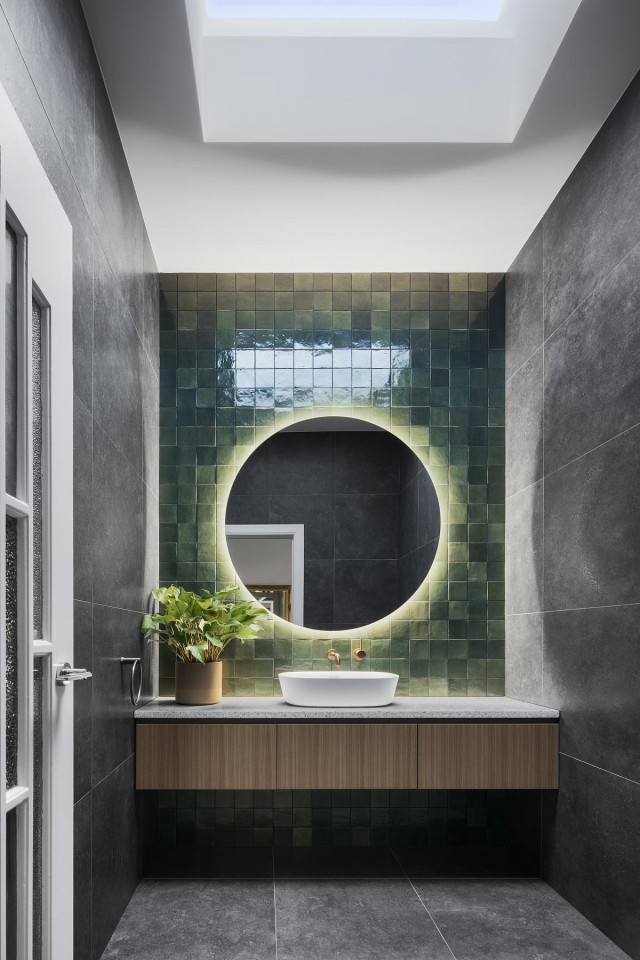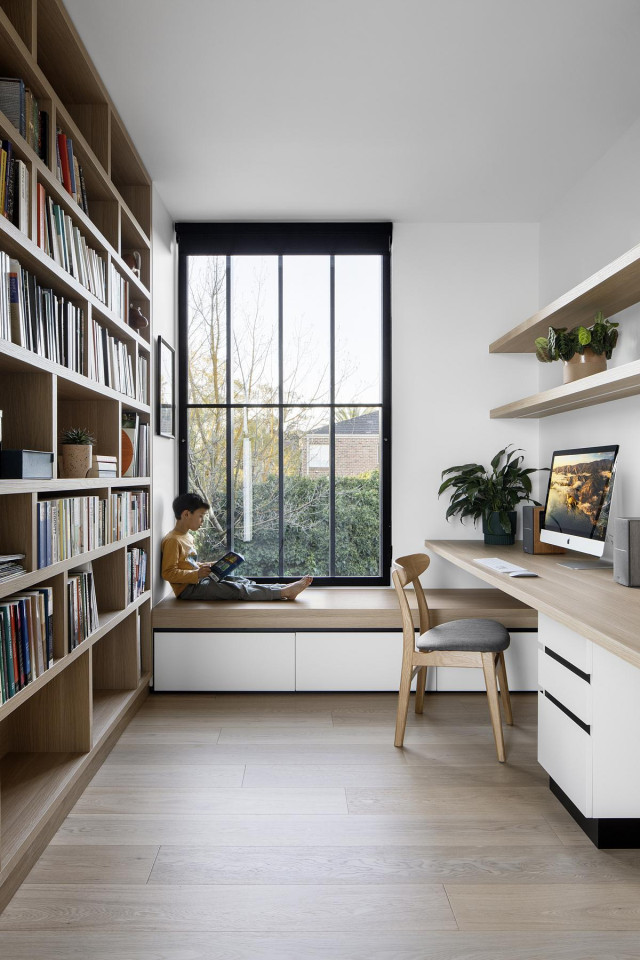 The heart of the home, the spacious kitchen, dining and living room at the rear of the home is a gorgeous open plan space. These rooms run along the south side of the block to maximise the opportunity for north facing windows while the south side is punctuated by a long skylight to allow natural light in.
"All the new spaces have access to natural light and ventilation which works well in a temperate climate such as in Melbourne. When the temperature changes, suddenly the house can adapt and achieve comfort quickly," says Anthony.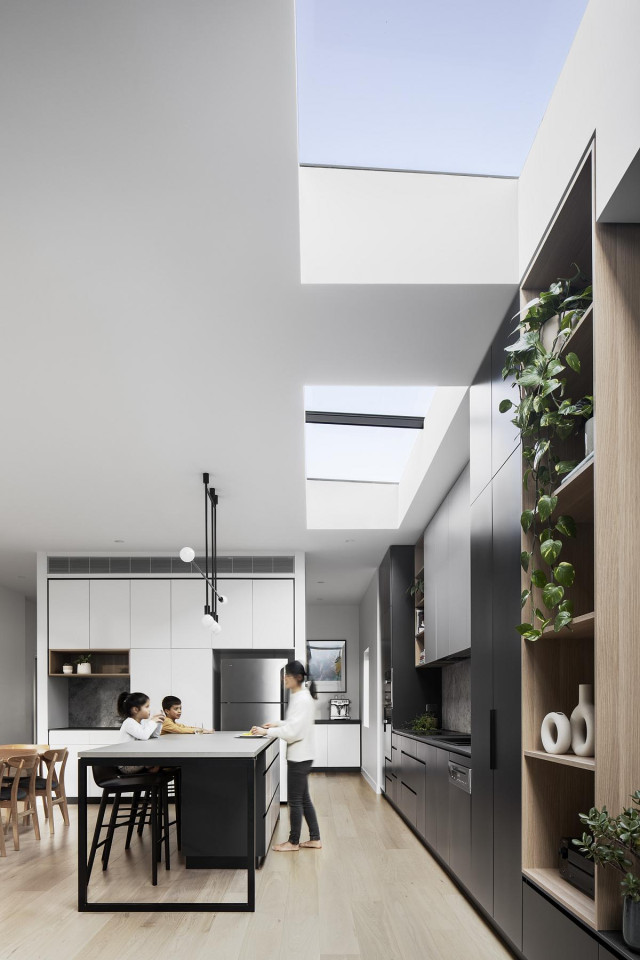 Each bathroom is adorned with beautifully crafted handmade feature tiles, adding a touch of uniqueness and individuality. "I love how each bathroom has its own individual character, based on how each room is used and by whom," says Anthony.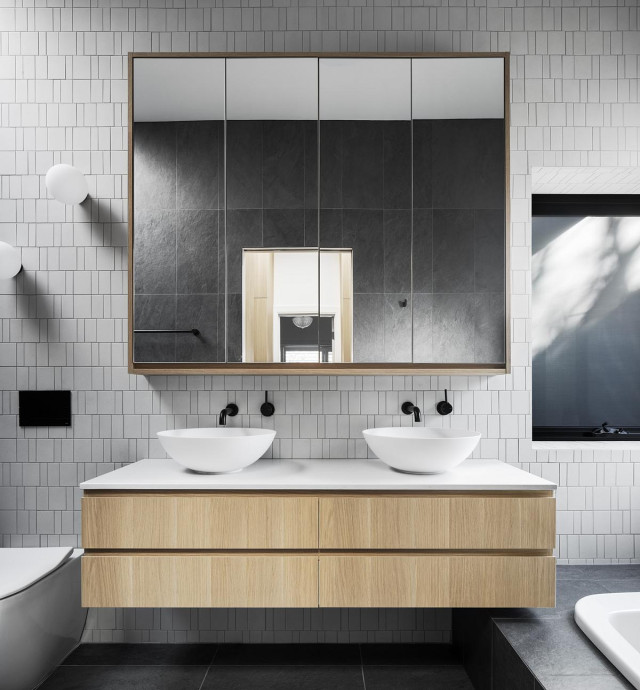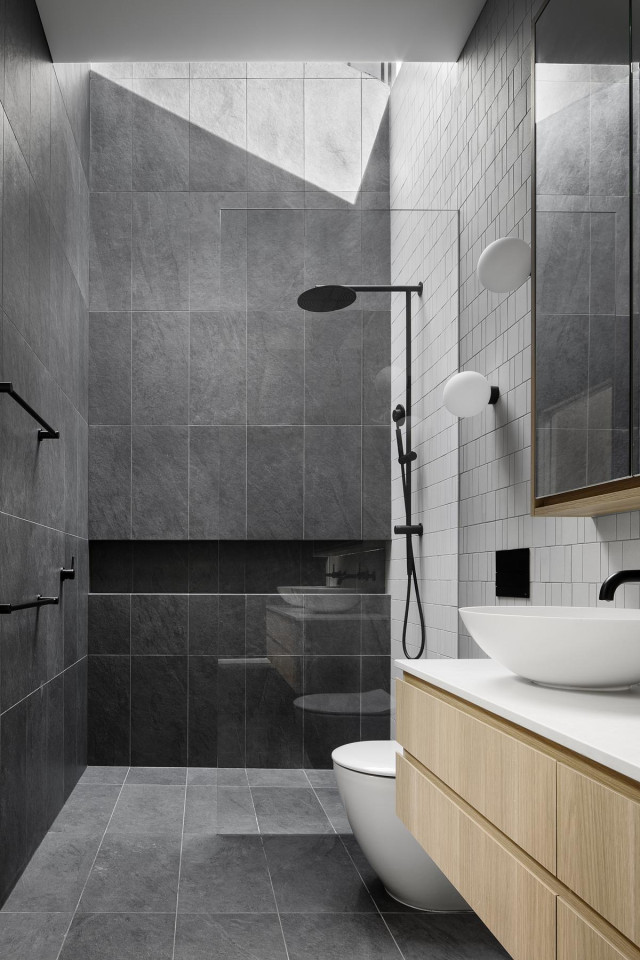 Externally, the extension presents itself as a dark-toned, contemporary structure with clean lines, contrasting with the Art Deco style of the original dwelling. "Dark grey vertical blades provide visual interest and architectural expression whilst offering privacy for the first floor bedrooms."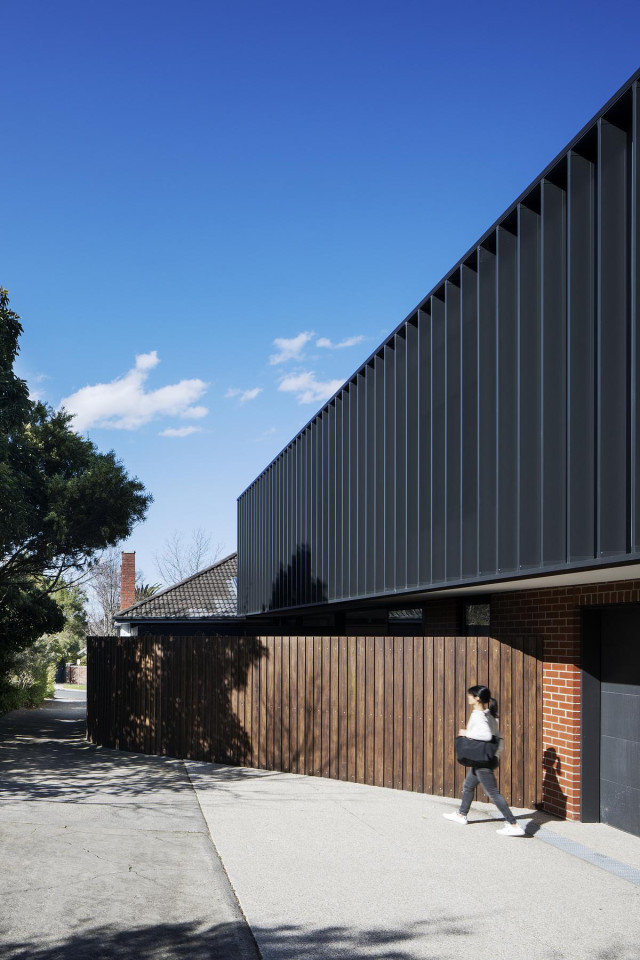 Photography: Tatjana Plitt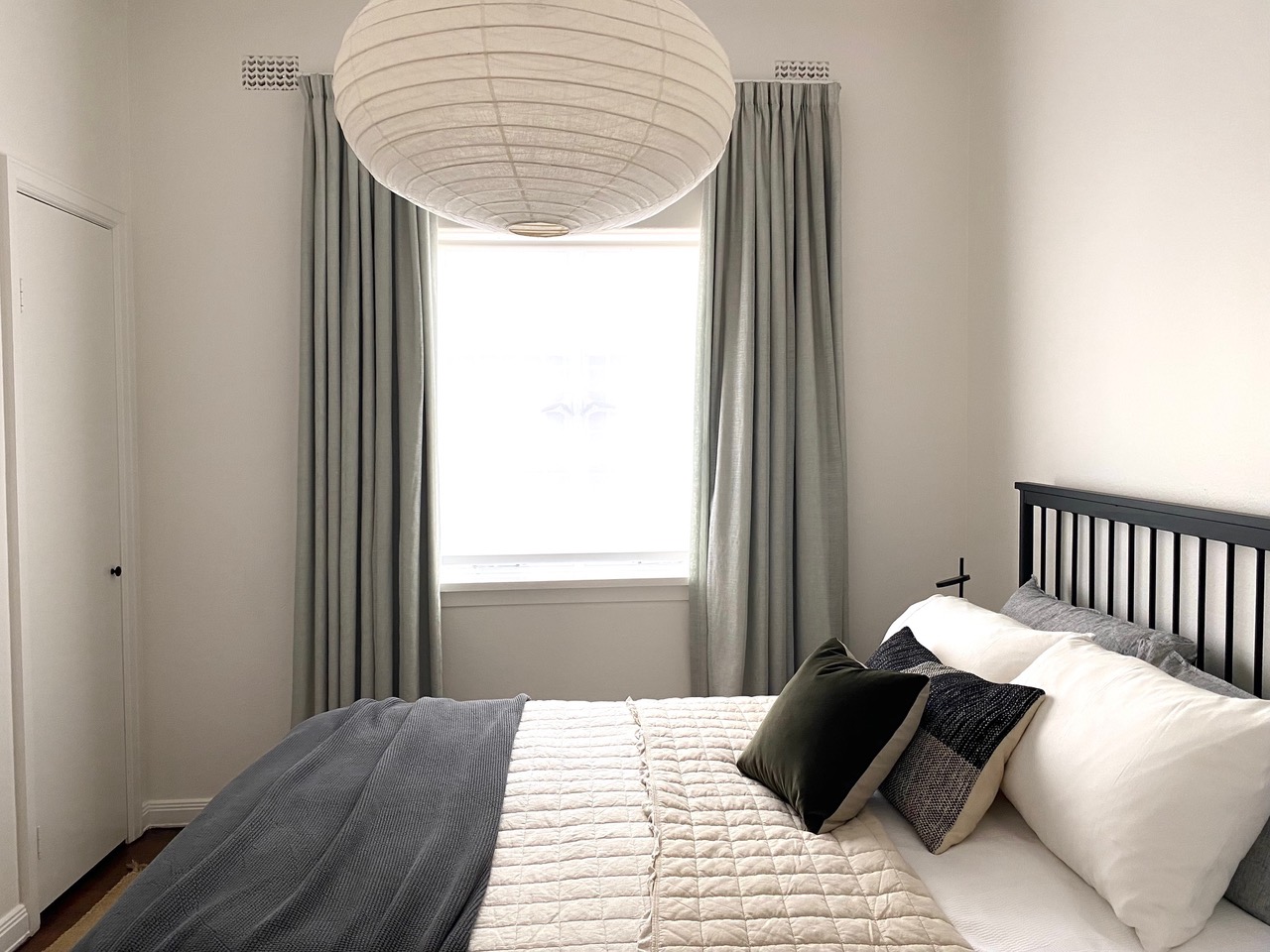 Art Deco apartment makeover to create New York Paris vibe
Joanne O'Callaghan recently spent $20,000 giving her Art Deco apartment in East Melbourne a refresh. The 1940s abode is full of light and charm. Having completely renovated it eight years ago, last year, Joanne felt it needed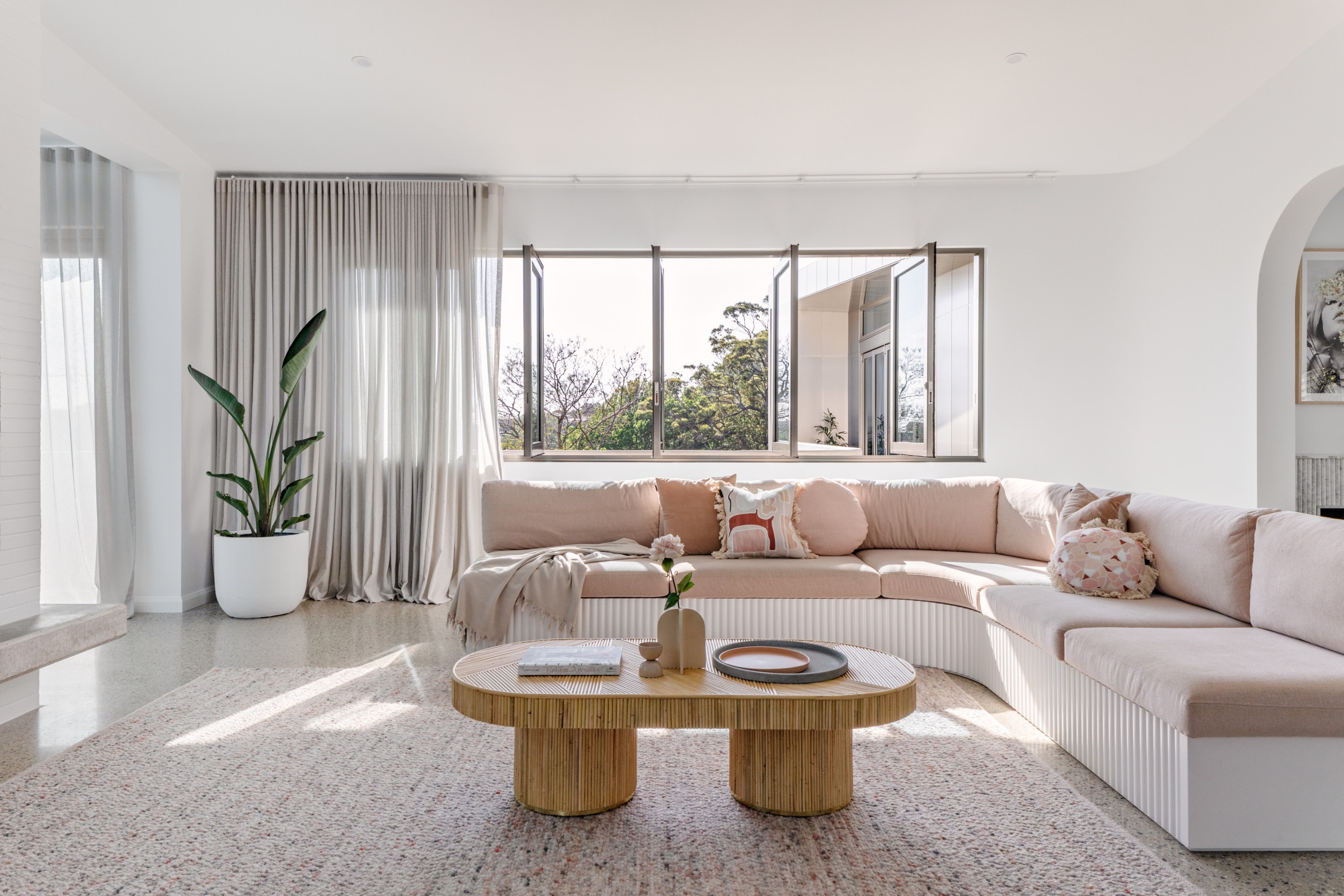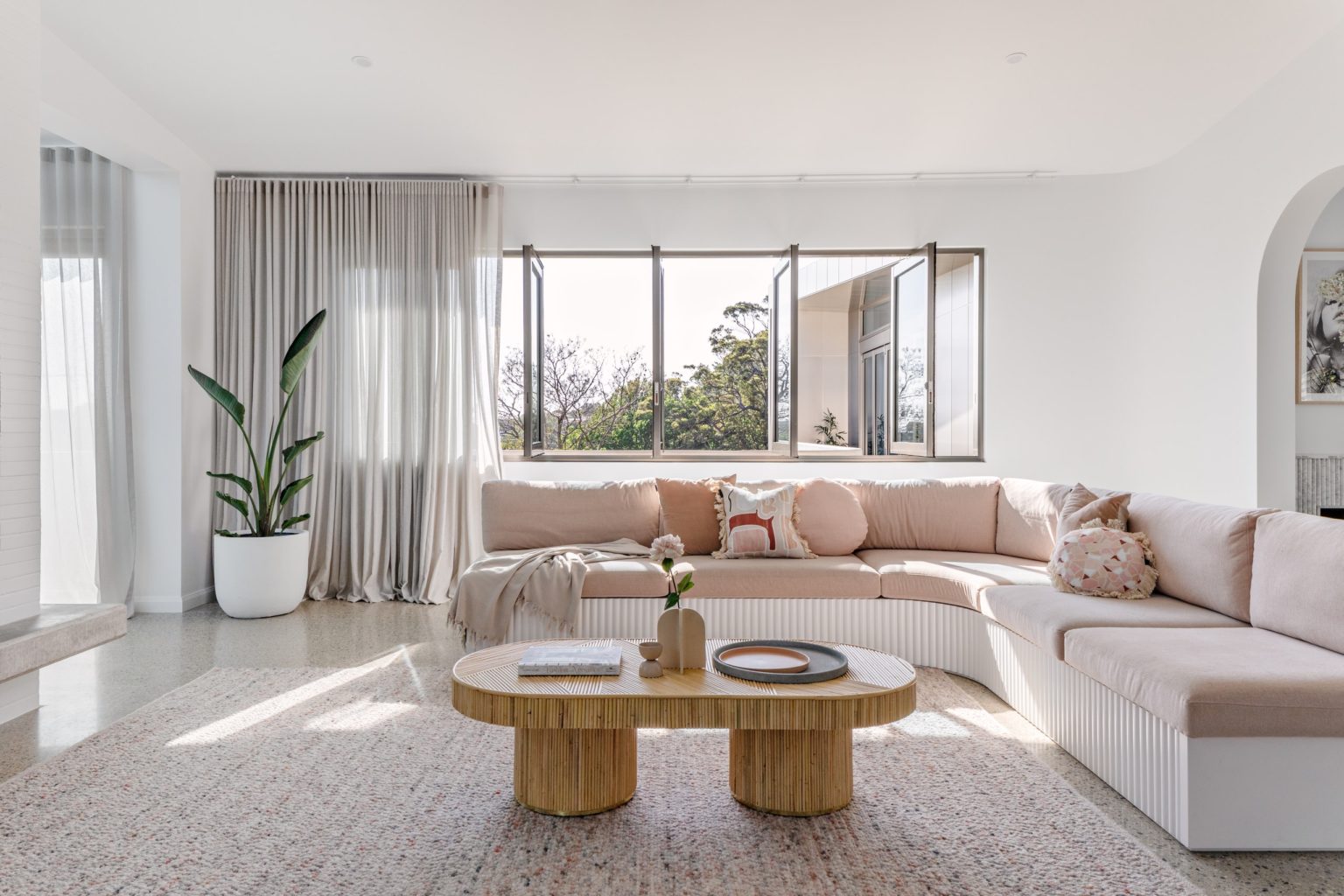 Art Deco renovation the perfect blend of old and new for family living
When a builder builds their dream home, it's always interesting to take a peek inside. Nestled within trees in a picturesque part of Wollongong, this home was originally built in 1956 but was recently renovated and extended by its