Based in one of Australia's vacation hotspots, interior designer Genine Noakes has extensive experience in the renovation and styling of holiday homes. "My focus is on holiday houses as it's where my expertise lies.  The holiday home rental market in Byron Bay has exploded since I started over a decade ago," she says.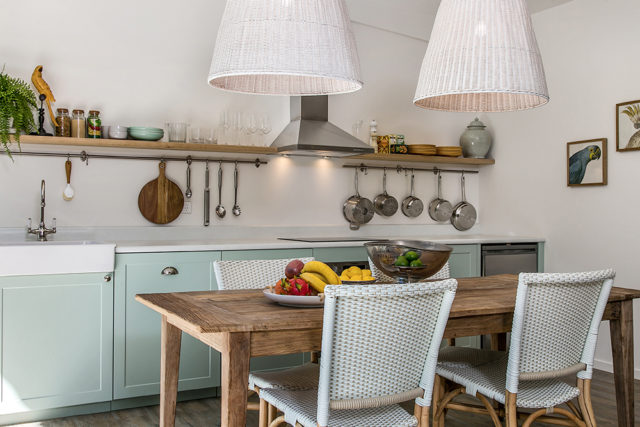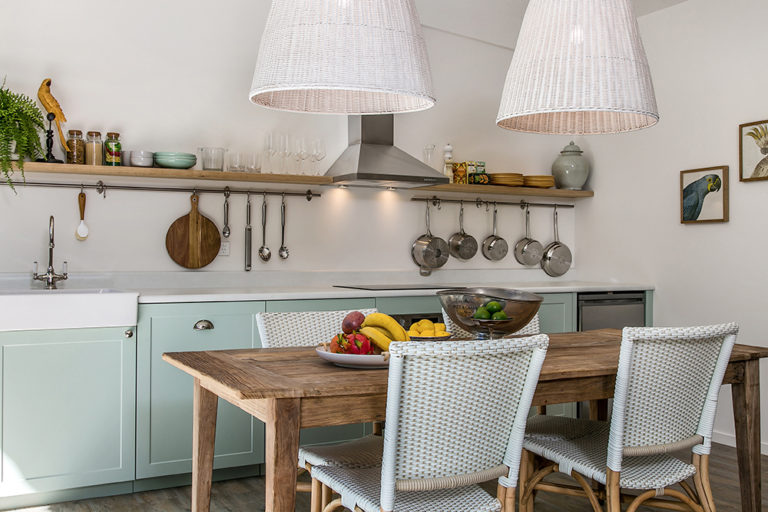 From designing to project managing and adding the final finishing touches, Genine is something of a holiday home interiors expert. "I started my business after I gained an immense amount of experience renovating and managing my own properties, which are a mix of holiday and permanent rentals in the Byron shire. As a qualified interior designer, I then branched out by offering the same for clientele investing in the area."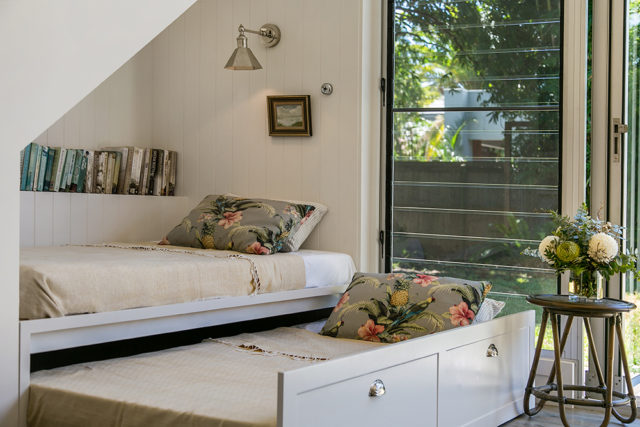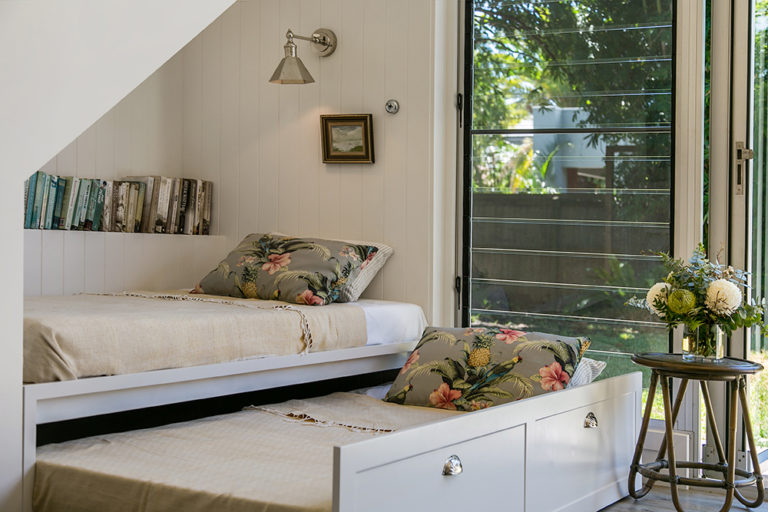 Inviting spaces
Given one of the main objectives of a holiday is to provide a relaxing environment for its inhabitants, it follows that creating inviting spaces is key. "For me, it all starts with the floor space and flow of the property. The property needs to invite the outside in as this is the first step in creating a relaxing environment. If the property doesn't have easy access to the external areas, we will create it," says Genine who recommends bringing the outside in by creating large openings and windows that flow easily to outdoor areas.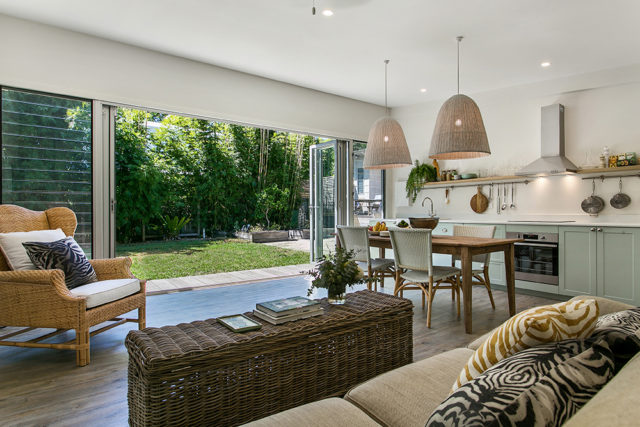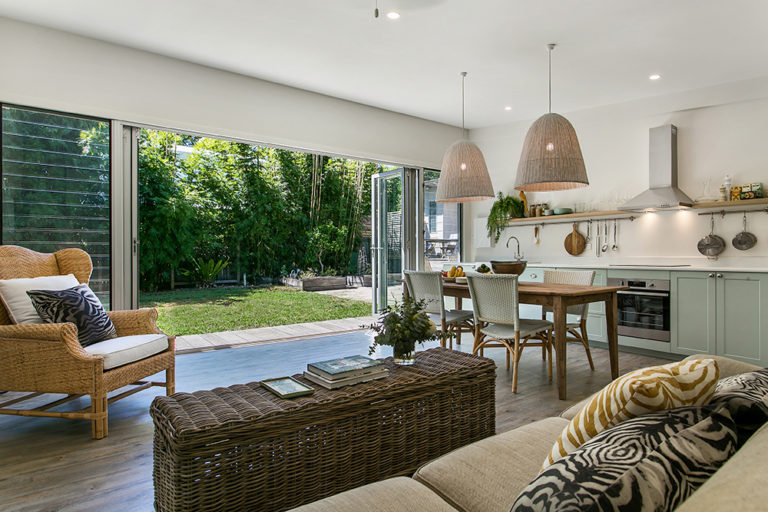 Comfortable communal spaces are another part of the formula. "You also need to create gathering spaces as when people are on holidays they like to gather, chat and relax. This could take the form of a fire pit, deck or a large eat-in kitchen." She isn't a fan of over-designed spaces. "The house has to look and feel relaxing. I see a lot of holiday rental homes on the market going the extra mile for a highly-designed space however you want to create a relaxing space for people who are on holidays, rather than an uptight environment."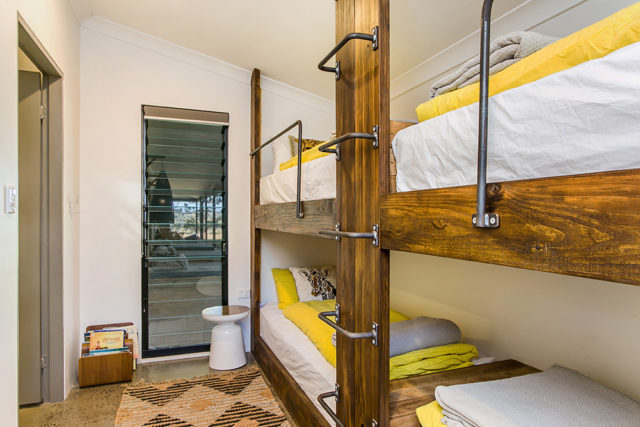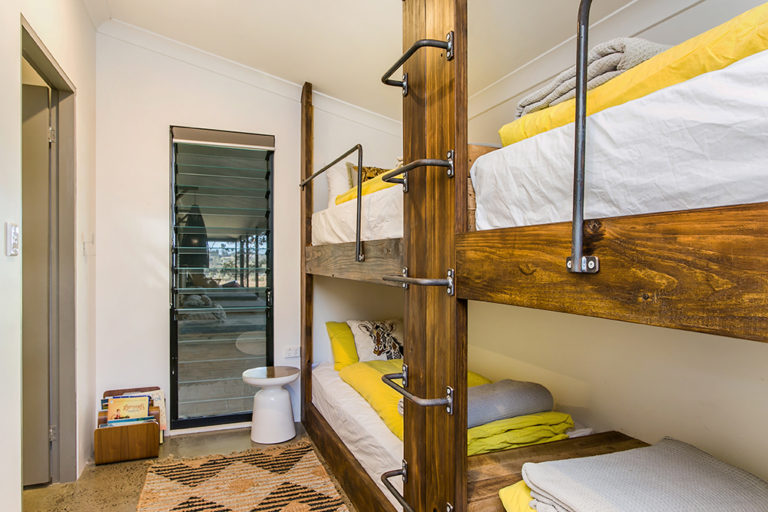 Form & function
Balancing the twin tensions of form and function is also key. "Use large, inviting sofas and cover them with commercial grade fabrics. Also, outdoor fabrics have come a long way so it's not unusual to use an outdoor fabric for an indoor couch – they are much more durable and stain resistant." She favours comfortable and sturdy dining chairs for practical reasons too.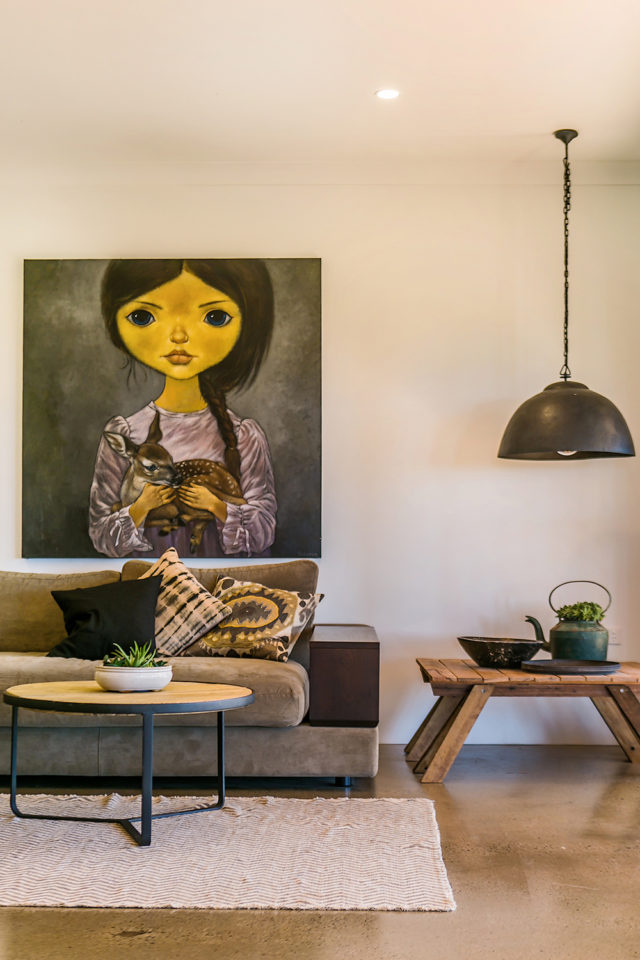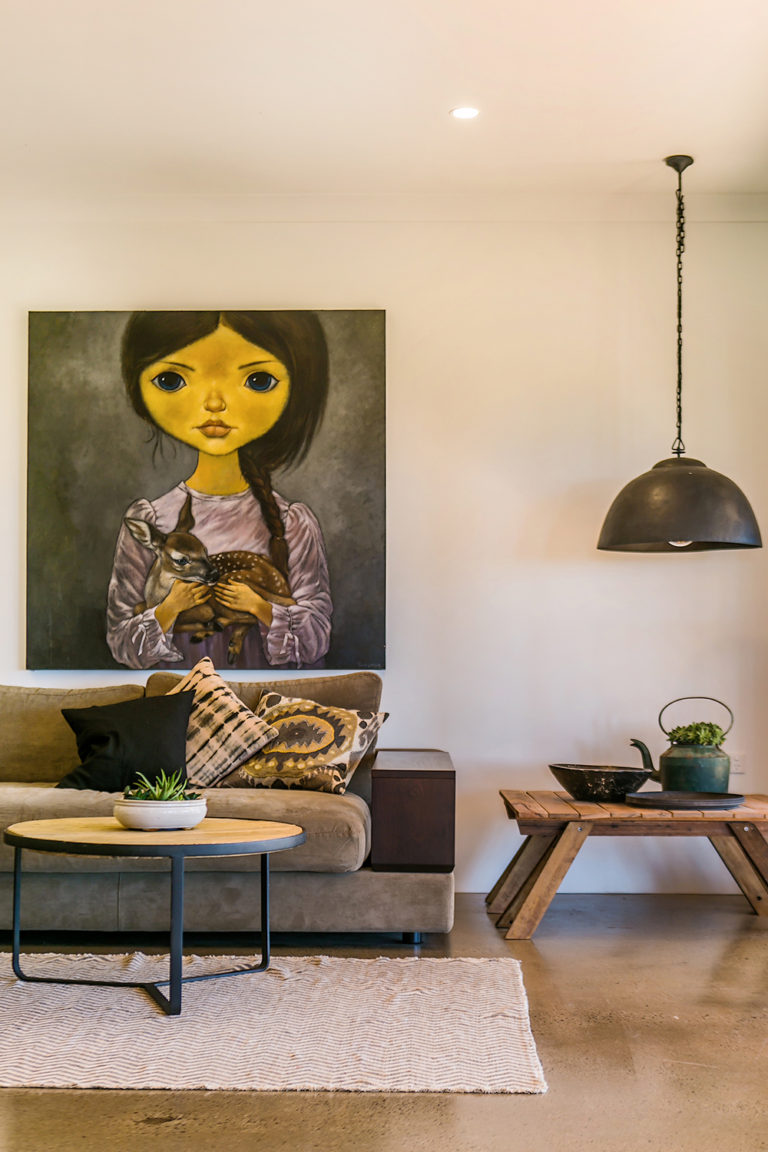 As for accessories, Genine believes that less is more. "Don't over accessorise with items on display as things get broken and start looking tacky after a while. Also, bedside lamps are beautiful but always get knocked over and broken – it's better to go with wall sconces for night time reading," says Genine.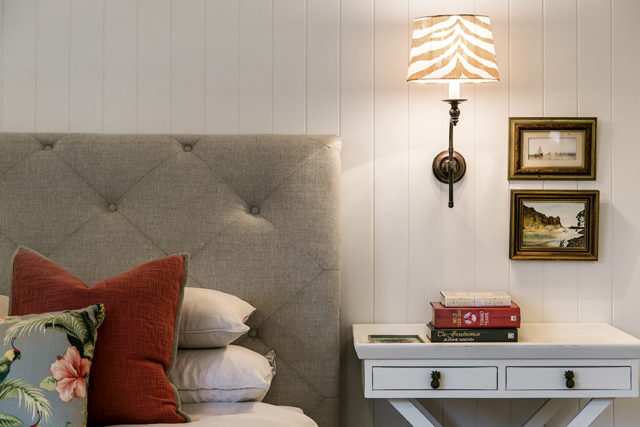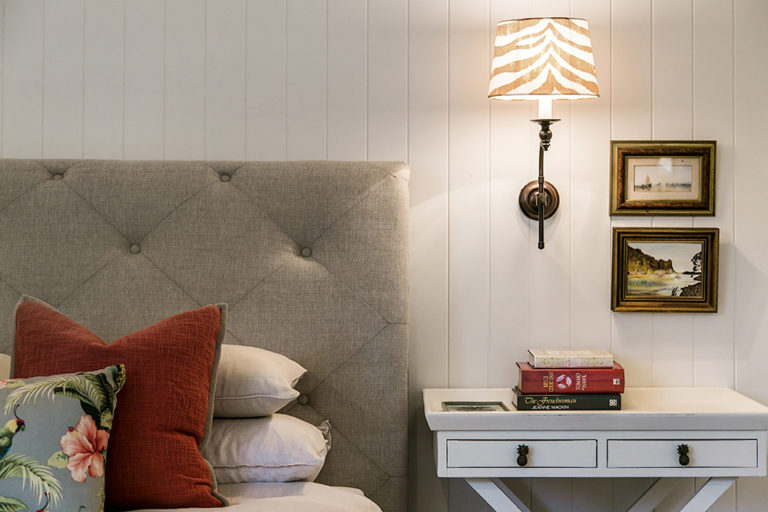 Genine is also a big fan of open storage. "I would always recommend open storage as when you're on holidays, you don't really want to have to pack things in a cupboard and chances are that things will get left behind."