With one foot firmly planted in the past and the other, way ahead of its time, The Burcham residential development in Rosebery is challenging conventions with its environmental approach and cutting edge design — courtesy of developer, Stable Group.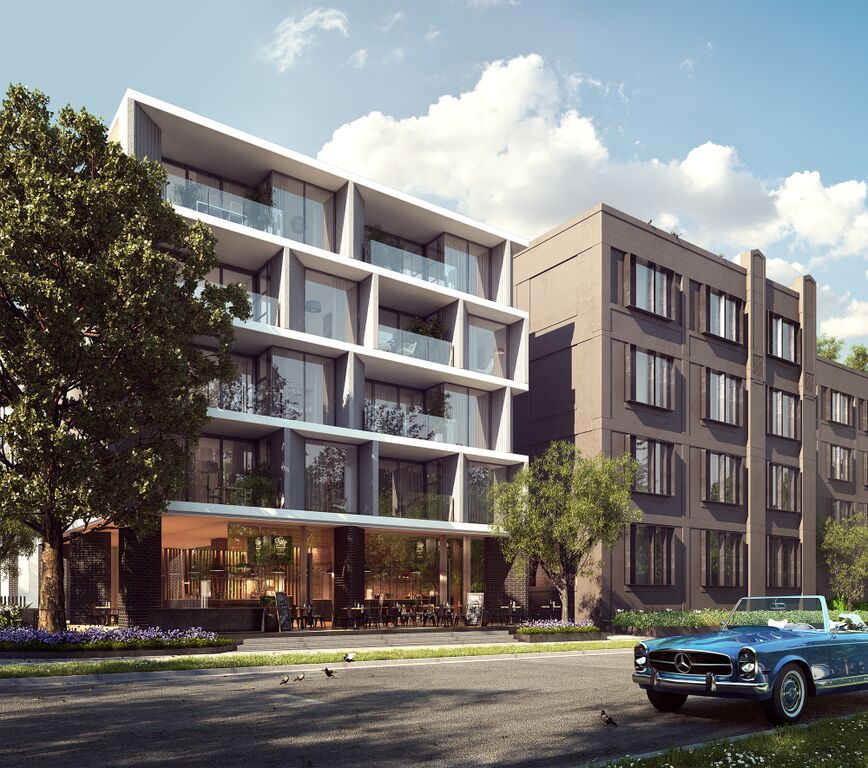 The Burcham in part, is a redevelopment of Rosebery's 1918 Wrigley's Gum factory and the name is borrowed from the original building's architect John Burcham Clamp. The heritage-listed building is an outstanding piece of Chicago-esque architecture with a strong industrial design, which retains part of the existing structure coupled with two new residential buildings.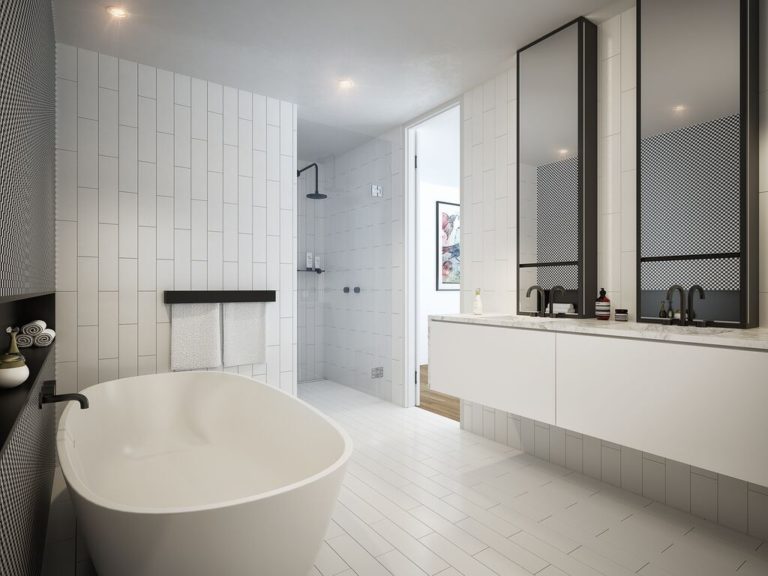 Featuring one, two and three bedroom apartments, architects Allen Jack+Cottier have created beautifully appointed residences that fuse modern finishes with original features. Industrial influenced interiors create large living spaces, with kitchen, dining and lounge rooms seamlessly blended. Magnificent high ceilings and combination of beautiful polished concrete, lush carpet and timber floors add character to the grand, naturally light-filled interiors. Kitchens feature beautiful composite stone island benches, Miele appliances and clever storage options to cut down on clutter. Bathrooms are tranquil and calming, designed for luxurious relaxing.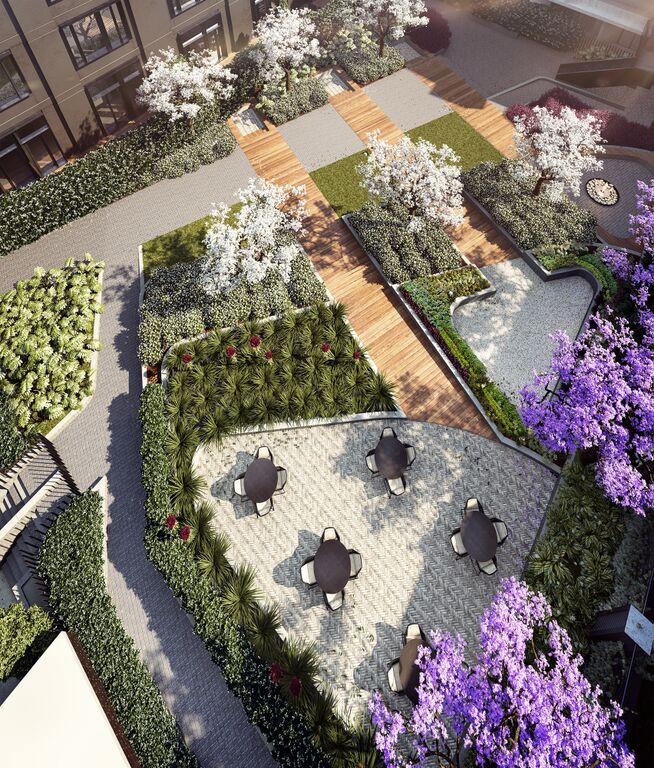 Ground floor apartments feature green outlooks, many with their own gardens or courtyards, while those looking inward look out onto the beautiful Wrigley Common created by Jamie Durie. And let's not forget the beautiful rooftop area, which features an outdoor cinema, BBQ areas and garden!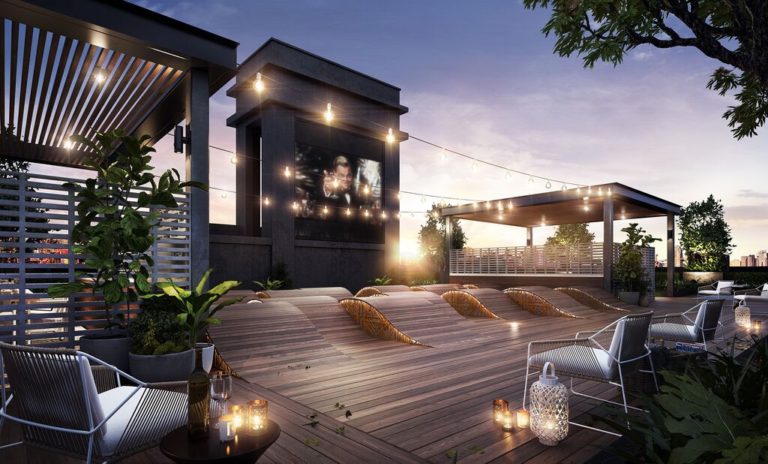 The Burcham shines for its innovative approach to sustainable living. Highly efficient LED lighting throughout uses at least 75% less energy and lasts 25 times longer than standard incandescent lighting. Each apartment features Smart Meter technology to help residents understand and manage their gas, electricity and water consumption. And a large Photovaltic Solar System will also generate a significant amount of clean electricity for the base building whilst also producing up to 50% of the average apartment's hot water needs in a year.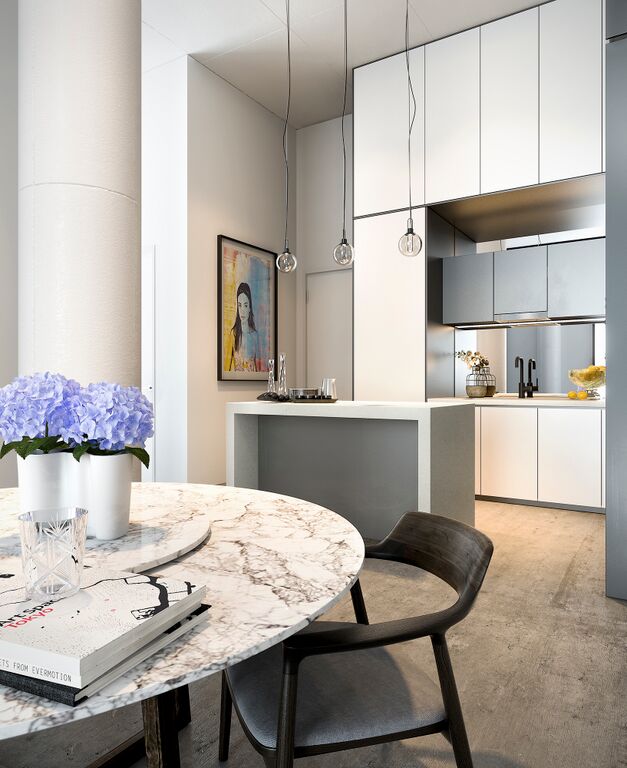 Add keyless biometric access systems, an embedded energy network, electric car charging bays, hydronic heating and number plate recognition technology (no more need to be buzzed into the car park) and you have a blueprint for tomorrow's smart living. Leading sustainable initiatives, reducing outgoings and energy costs – certainly the way of the future.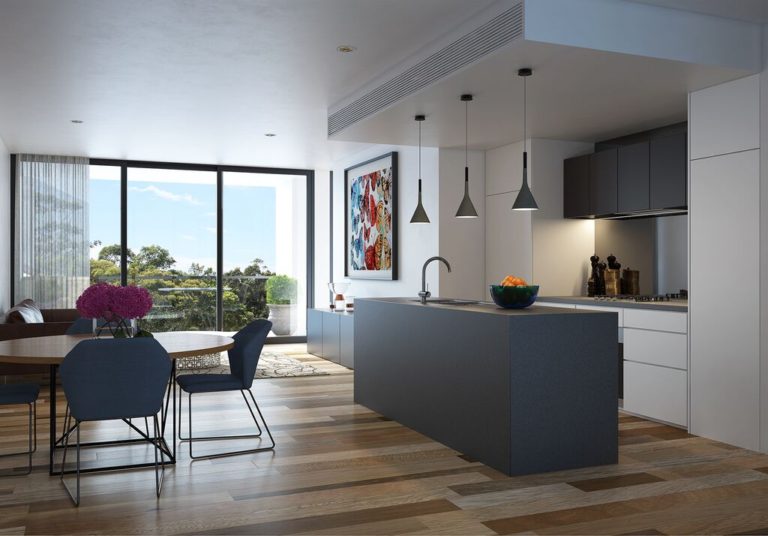 If you're part environmentalist, part futurist, part history buff, or just looking for quality with a distinctive edge, then look no further. The Burcham is a unique development, setting itself apart, offering the best of every world.
The Burcham will launch to the public this month with construction due to commence December 2015. Completion is expected in mid 2017.