With a renovation project so intense it could rival The Block, Rachael Turner gave herself just 12 weeks to transform a dilapidated and unlivable Brisbane house into an enviable family home! And she pulled it off. Big time!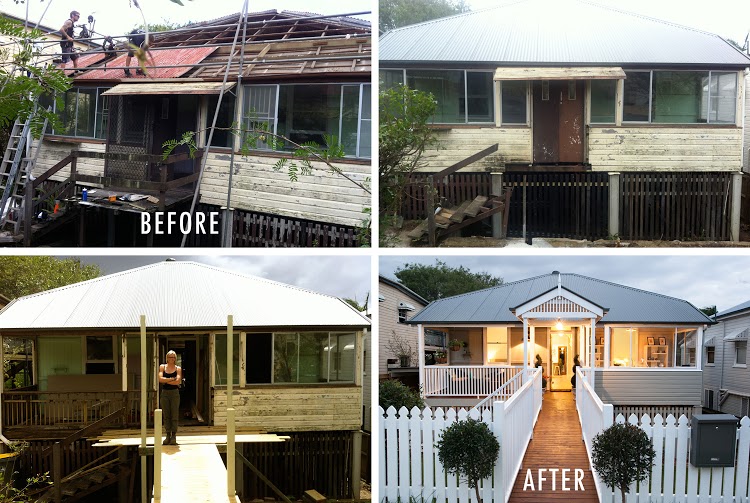 "It was completely derelict," explains Rachael. "No one had lived there for two years. In fact it was so unlivable that when we won the house at auction and went to get money off the bank they wouldn't give us any. The house was too far gone and they wouldn't lend against it!"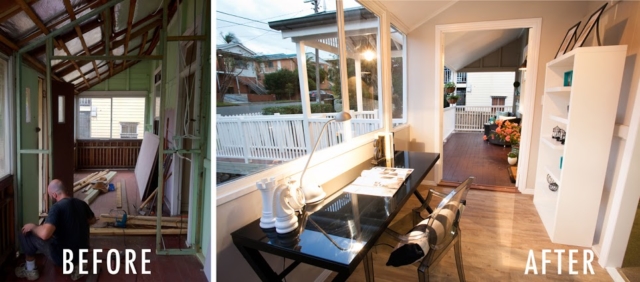 However, luckily the bank lent her money against the land and Rachael was able to get the plans drawn up and trades organised, all before settlement. With a huge scope of work to complete, day one saw the jobs begin, starting with the re-stuming and leveling of the house, asbestos removal, replacement of the roof and all-new electrics and plumbing. And that wasn't even half of it! "We definitely gave ourselves a tough challenge by having a 12-week deadline. But we had to stick to budget and obviously the longer you hold a house the more holding costs you'll have, and we had only factored in the 12 weeks. We had to stick to it."


What came next was removing walls, adding structural beams, redoing the kitchen, adding a bathroom (there wasn't even one before, I'm not joking!), knocking out the back part of the house to put in a deck, and adding a study, laundry, front verandah, footbridge, driveway, carport and garden. So basically, she did a lot!

With three bedrooms and now one bathroom, Rachael was aiming to spend only 15 percent of the property's purchase price on the transformation. Unfortunately, that slipped to 25 percent, but for worthwhile reasons. Rachael deciding to spend on some big-ticket items that promised a good return. "Originally, we weren't going to add a deck out the back or build the front footbridge, but we realised we would get a good return for these items so we decided to spend the extra."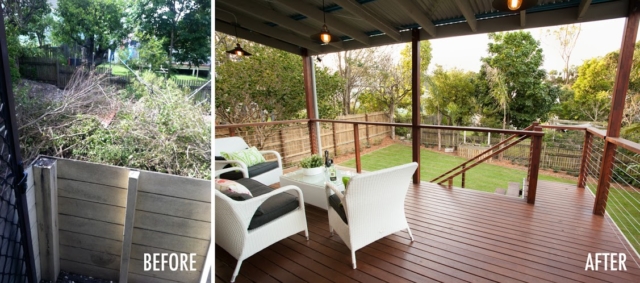 Owning the house for less than six months (from late 2012 to early 2013), Rachael put the property on sale as soon as the last piece of turf was laid. Selling after just a couple of days on the market, she made a profit of just under 40 percent, which after renovation and sale costs, came in at just under 20 percent.
Rachael puts her success down to including some special points of difference, believing that you should spend money on the significant areas of your home that get the most use. "In the kitchen for example, we included high-end fittings and fixtures like soft close and full extension joinery. Then in the bathroom we had a dual shower head, heated towel rails and mirrored cabinets. All those little things actually don't cost too much more, but from a sales perspective they are really worth it."
While she's a big fan of those two rooms, her favourite part of the house would have to be the front portico and footbridge, and while the former was a nightmare to do (she had to get a development application approved) it made for great visual appeal. "I think for resale, they were the best things we did. It made the house accessible and gave it great street presence. The portico is really only four posts and a bit of tin – it's nothing – but the value it added to the house was immediate."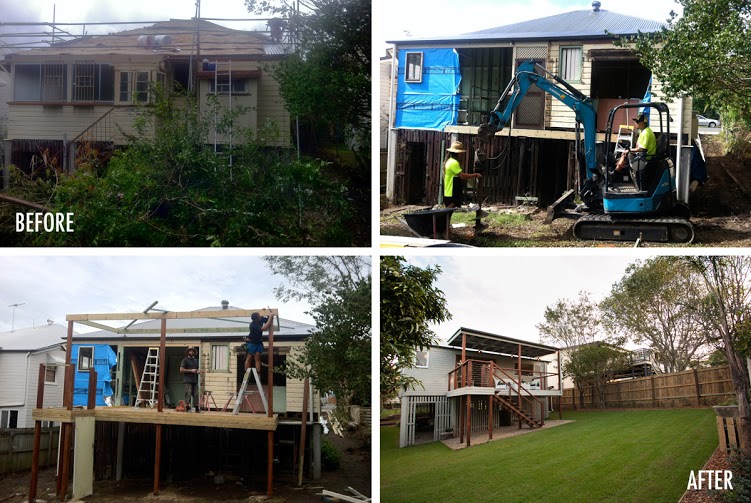 Here's a closer look at the end result: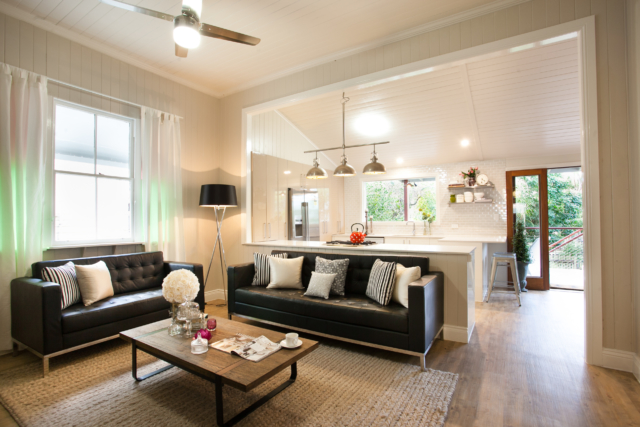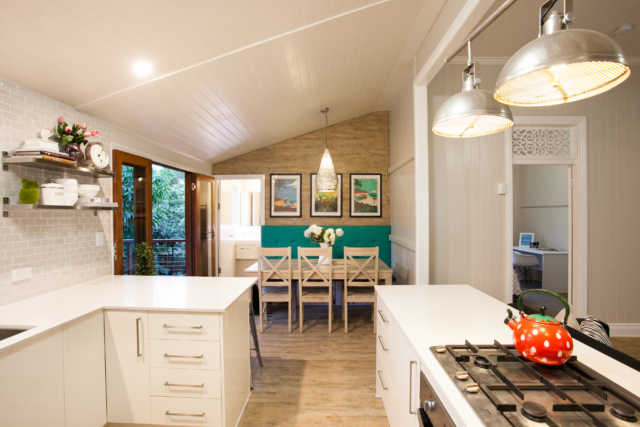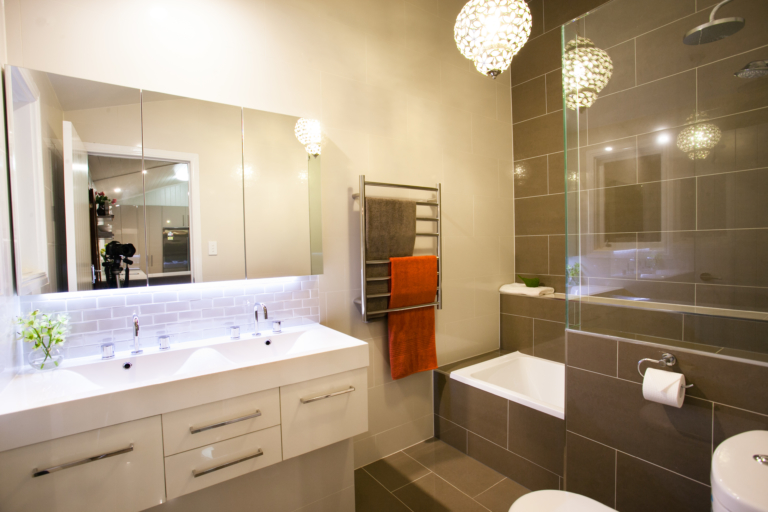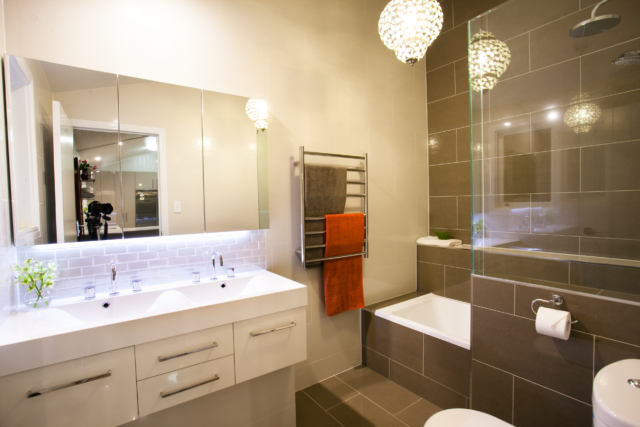 Obsessed with renovating and building, Rachael runs project management business Front Porch Properties. Doing both new builds and renovations, she helps clients in all departments from the initial design, to the construction and landscaping.