It's always a thrill to see the For Sale sign go up on a home you've just finished renovating – especially when you've already found your next project. But what do you do when the stars don't align and you want to buy before you've sold?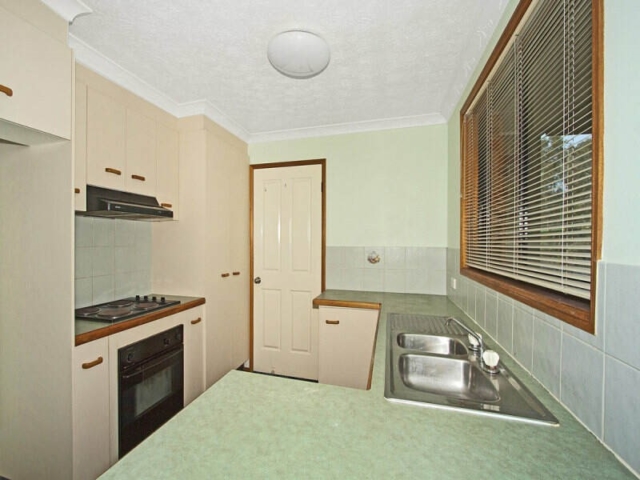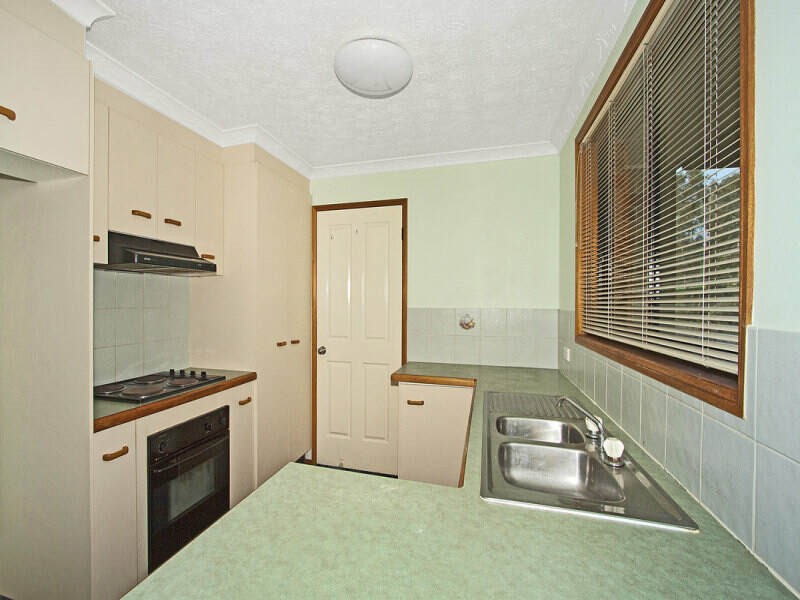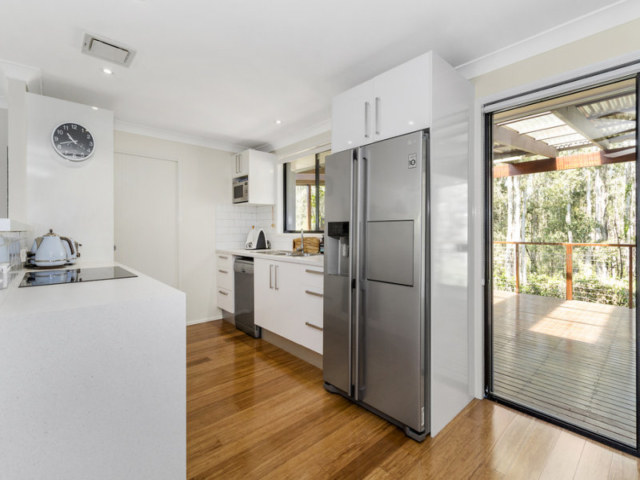 This is the situation our clients Kirra and Blake found themselves in on the very day their finished renovation went on the market. The couple, who live in the beautiful hinterland in Bogangar in Northern NSW, recently completed a makeover on a home they bought just over four years ago.
Blake, who is a builder, completed the work – an extensive renovation that completely overhauled the original '70s house and breathed fresh life into what is now a light and airy family home. The four-bedroom home backs on to nine acres of stunning nature reserve and is a 10-minute walk to Cabarita Beach.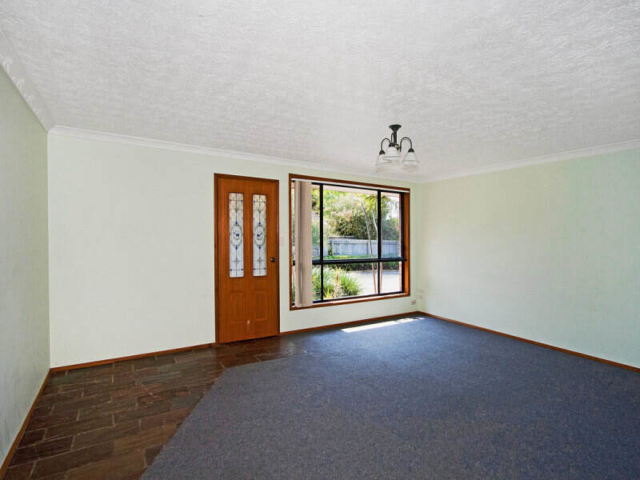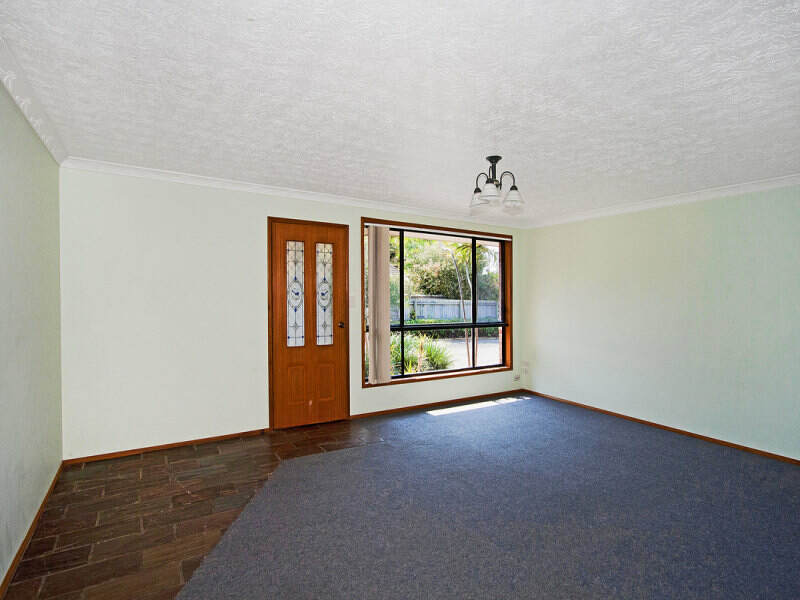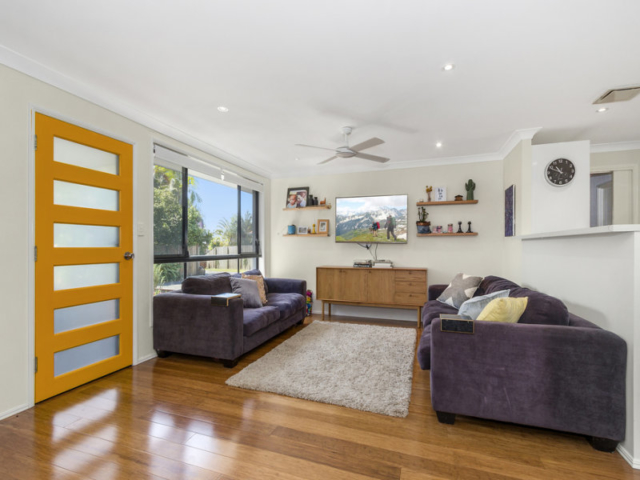 "Even though we knew we were going to sell the house when it was finished," says Kirra. "We renovated it exactly the way we wanted it to be for our lifestyle." The result is bright and breezy – with stylish, simple neutrals such as new bamboo flooring and a fresh, new all-white kitchen – the perfect style for a home in this leafy green setting. Boasting a large wrap-around timber veranda, the finished product has four bedrooms – the main with ensuite, two bathrooms, double garage, oodles of storage (inside and out), a chicken coop, fruit trees, a vege garden … the works!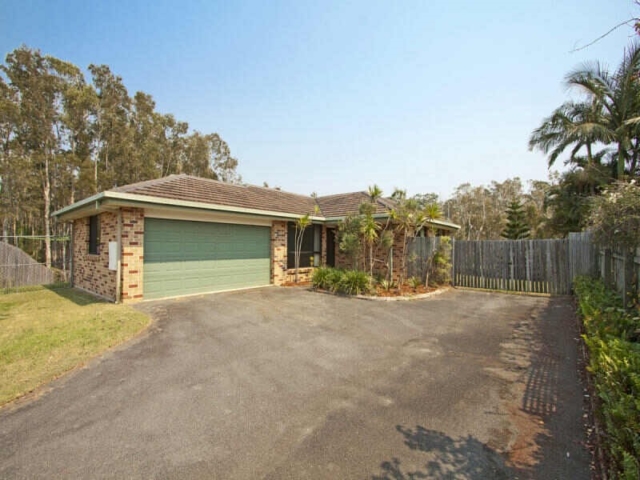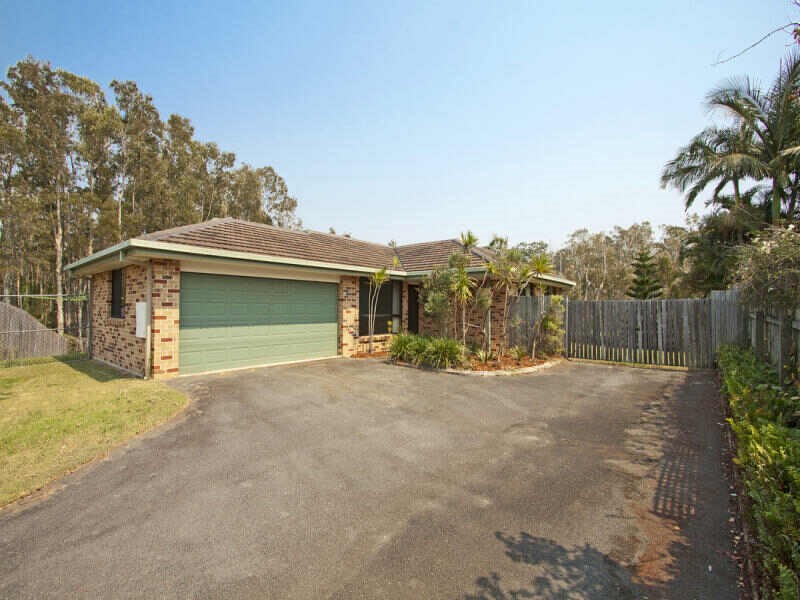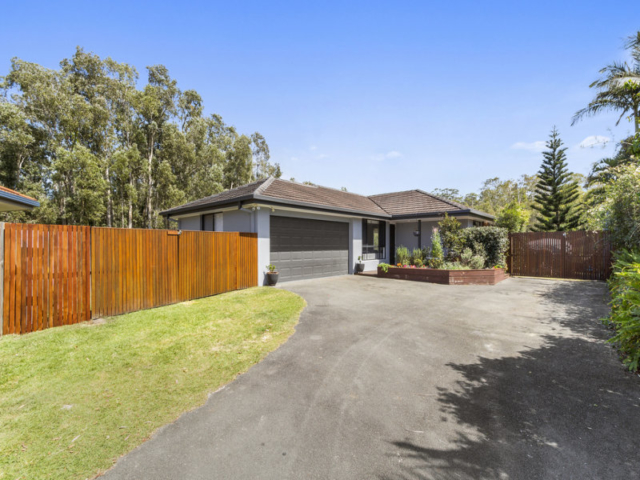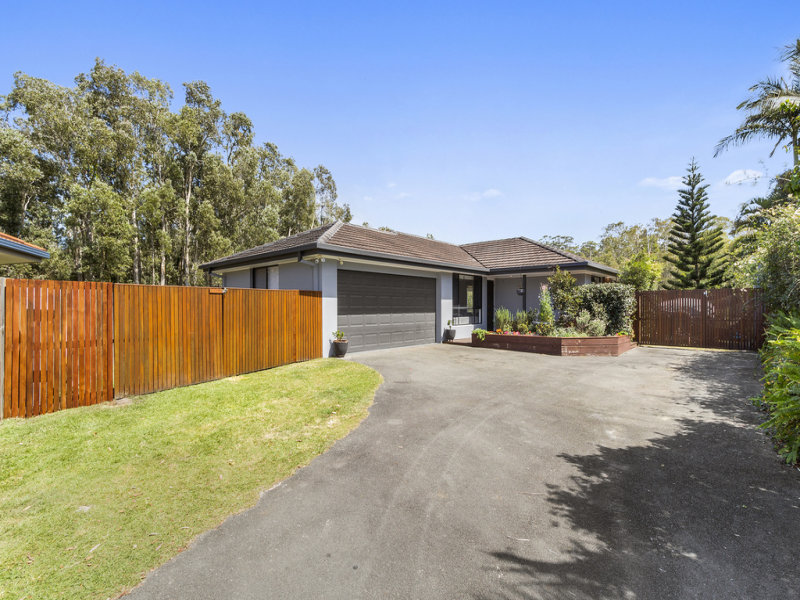 But with the renovation complete, and a new baby on the way, the time had come for the family of three to put the house on the market and shop around for a new project, one that would give them more space and some land of their own. As luck would have it, they found their next dream home immediately. The problem was, their own house had only just gone on the market.
A decision needed to be made! And quickly. "Houses with land attached are pretty scarce where we live," explains Kirra. "And everyone wants them, so we really didn't want to miss out, but it's pretty scary to commit to another mortgage before you sell the house you already have."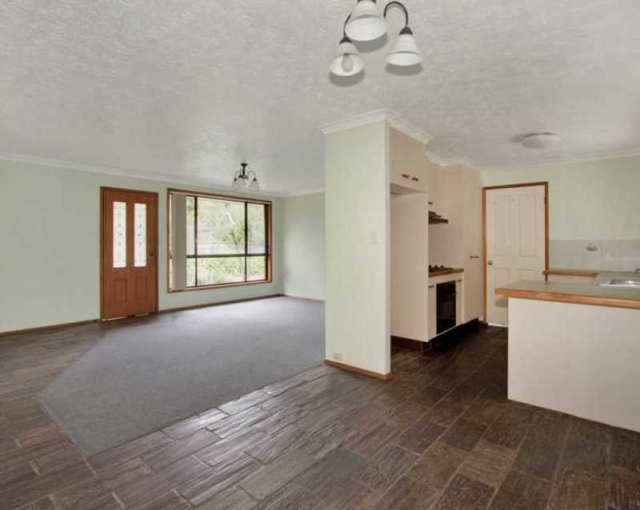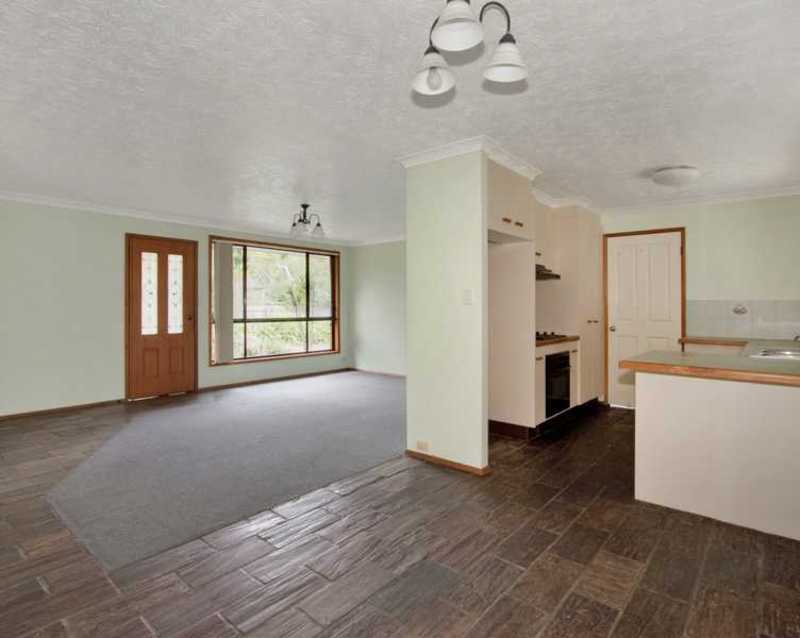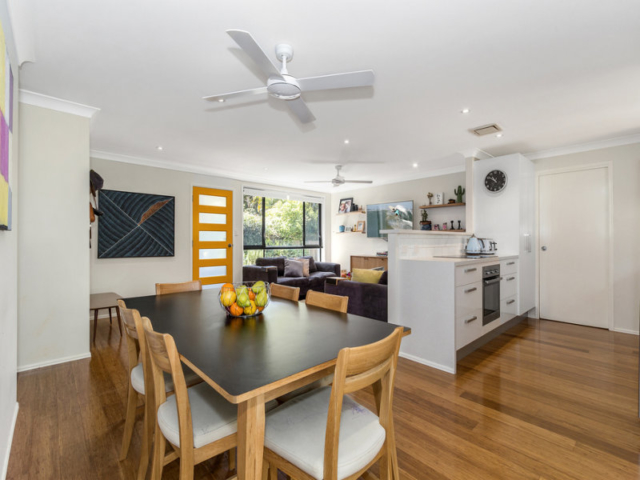 Kirra and Blake had some options – but were pretty keen to maximise the sale price of the house they had put so much work into and didn't want to be in the situation of having to accept an inferior offer because they were under financial pressure.
They originally bought the house for $320,000 and with Blake doing all the building work himself, the complete renovation came in at just over $70,000. The couple had put it on the market for offers over $535,000.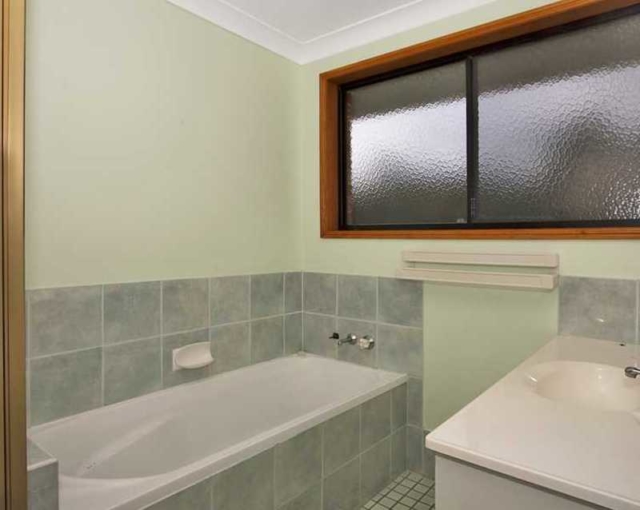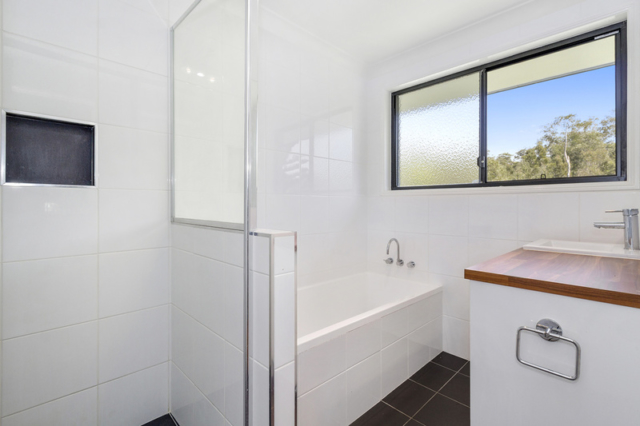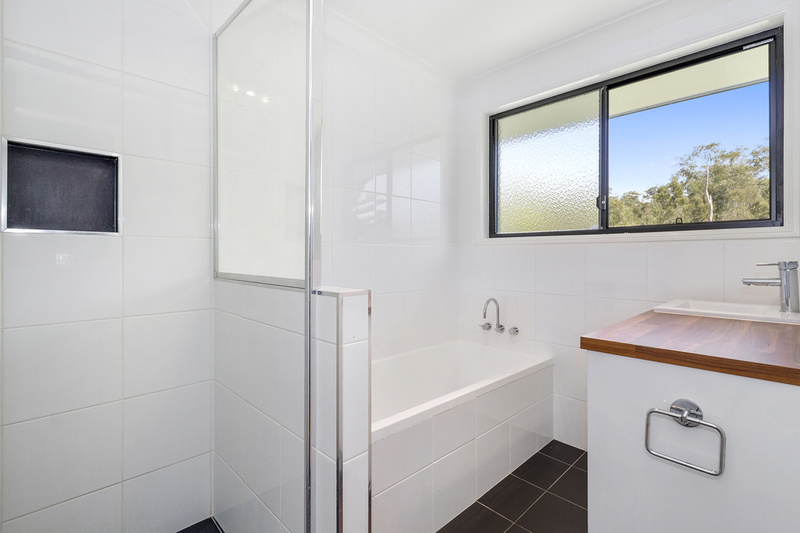 In their situation, they had a few options:
Take out bridging finance to secure the new home;
Put down a deposit on the new house with clauses in the purchase contract to give them an out if theirs did not sell;
Withdraw equity from their own home to put down a substantial deposit on the new one; or
Just sit tight and hope theirs sold quickly.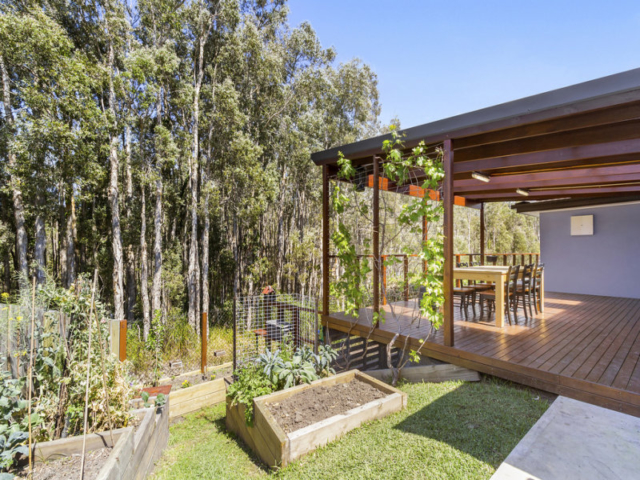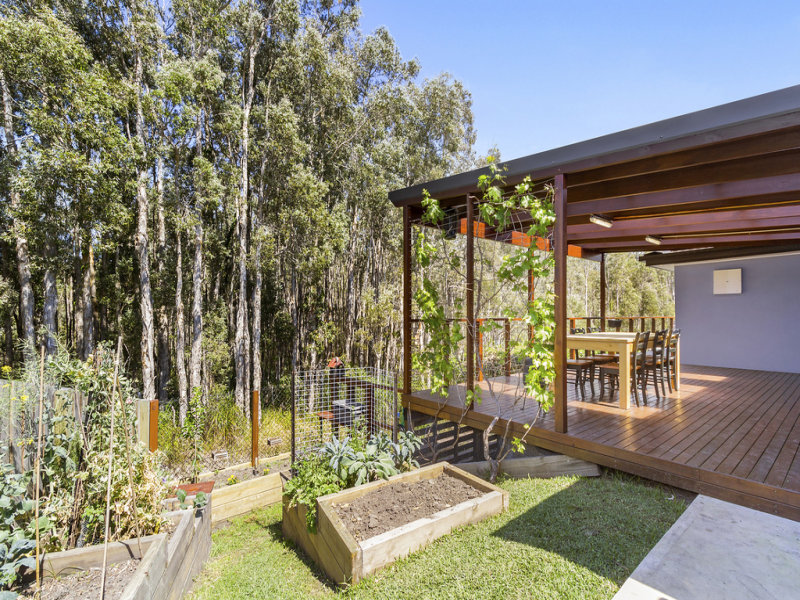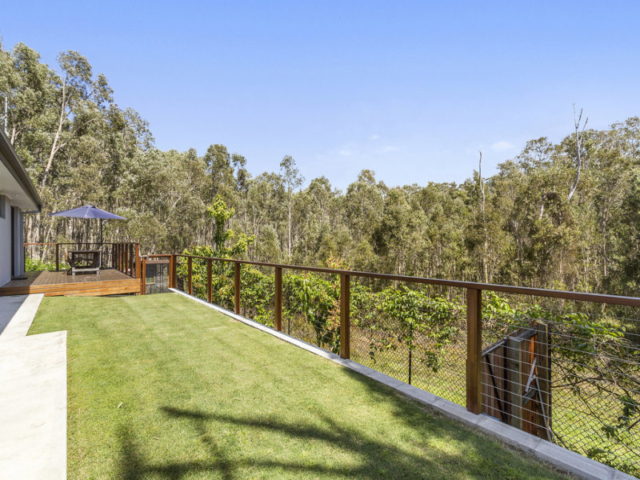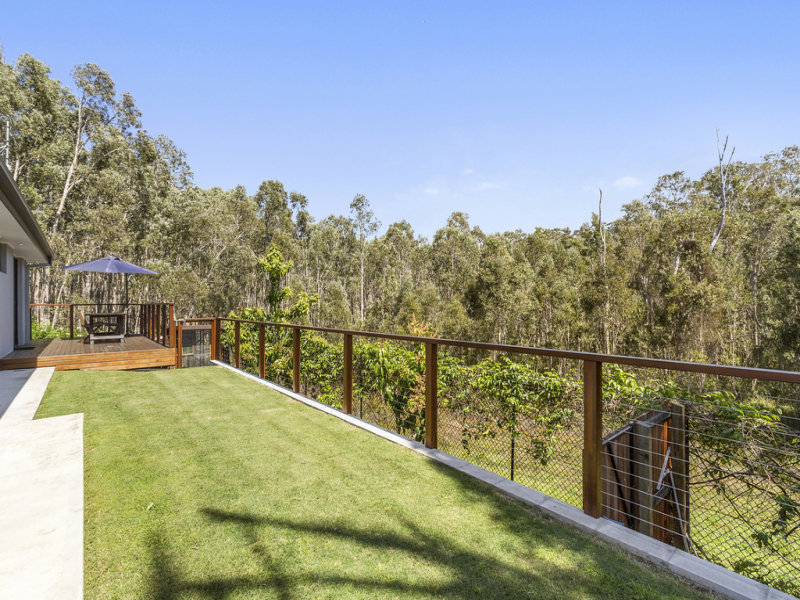 Given the appeal of their freshly renovated home to young families, and with assurances from their agent it would sell relatively quickly, Kirra and Blake decided to wait it out in the hope it sold before the new one was snapped up by somebody else! And while this was the easiest way to go in terms of organising new loans and so on, it was probably also the one with the most potential for heartache if they missed out.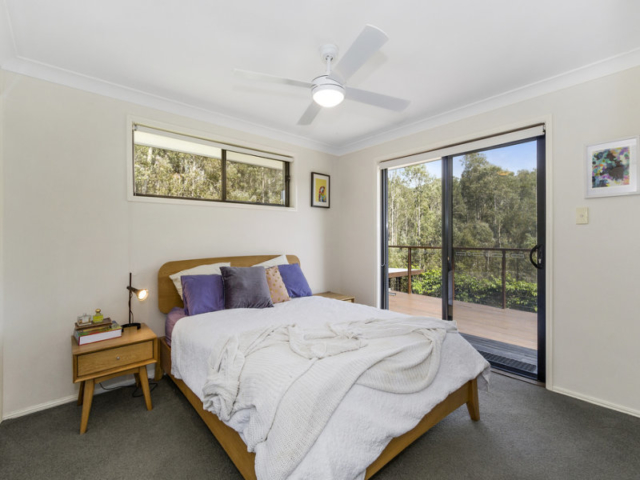 But thankfully for Kirra and Blake, their home sold within a matter of days and they were able to put in an offer for the next house before anyone else. Their story had a happy ending because the home was exceptionally well renovated and was priced to meet the market.
But even when things don't fall into place as easily as they did for Kirra and Blake, the good news is there are usually ways to secure your next purchase, even if your current property is still on the market. These are detailed here.
It can be a juggling act, but take heart, it can be done!
— Paul is the Director of CVG Finance, a leading brokerage offering financial services across all areas.