When Dani Wales' mum decided to sell her Townsville rental property, the two-time Blockhead couldn't resist returning to her hometown and giving her nearest and dearest a helping hand.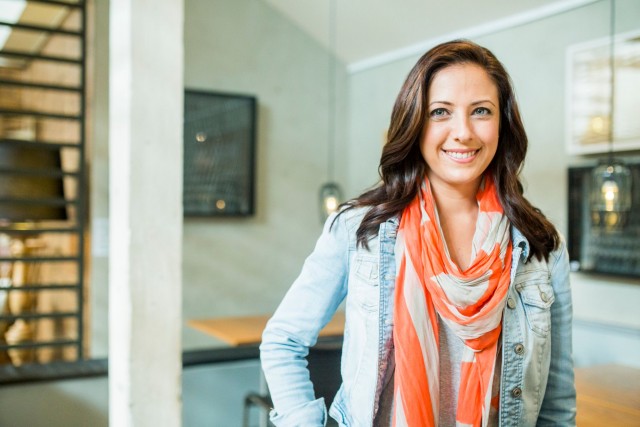 However, the job was far from easy. The fibro home – much to their shock – was in an awful state, having miraculously undergone every rental inspection without raising suspicion. "The previous tenants had allowed their children to draw all over the walls, there were holes everywhere, the kitchen had been damaged beyond repair (both by ill-treatment and water), the whole house was infested with cockroaches and a family of rats had moved in! There was a rat's nest underneath the kitchen sink cabinet and another behind a temporary cabinet in the dining room. There was even a dead rat in that one!"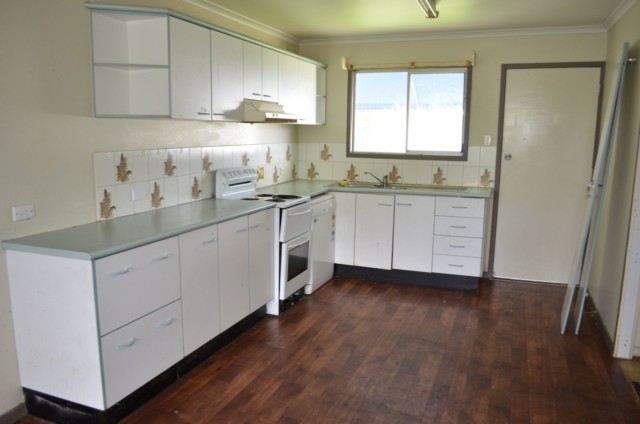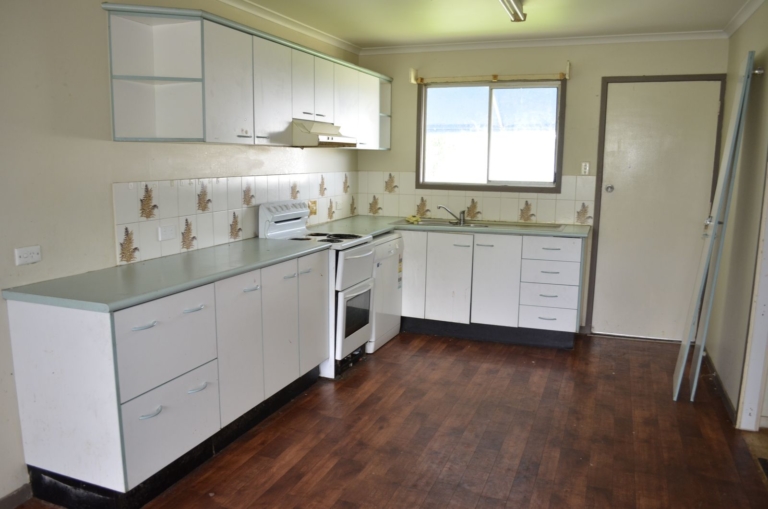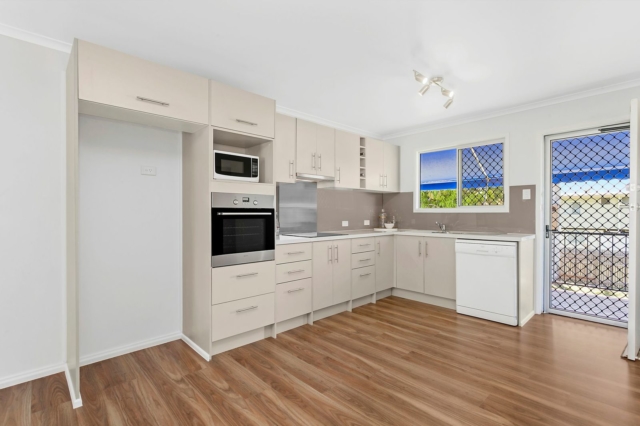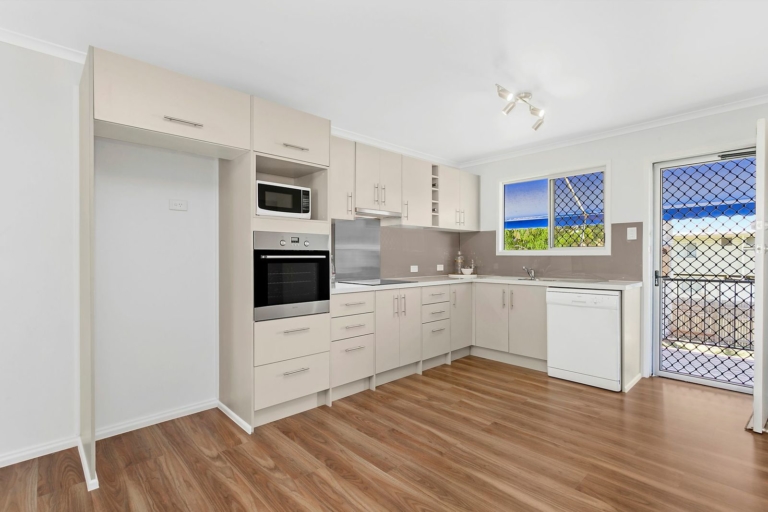 Combine this with a gag worthy smell and a number of structural issues and it's safe to say the home was crying out for some serious TLC! So together with her mum, dad, partner (The Block's foreboy Dan Reilly) and some licensed trades, they set out to transform the tired house with a budget of $70,000. "We altered the floorplan slightly downstairs as the existing bathroom didn't meet code in a number of different ways. This bathroom was deleted and halved in size and a new laundry was built there. We then added an ensuite to an existing bedroom downstairs so that we still had two bathrooms in the house."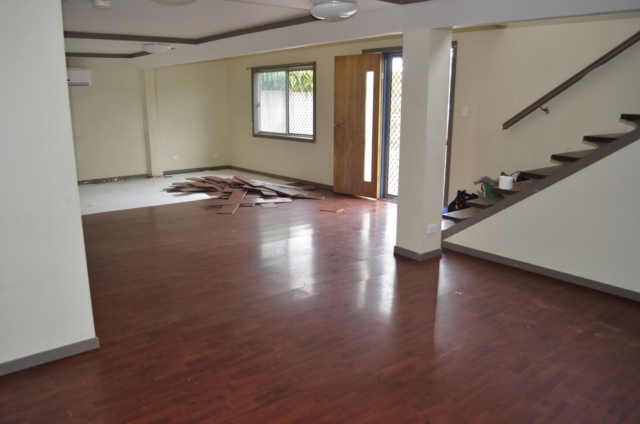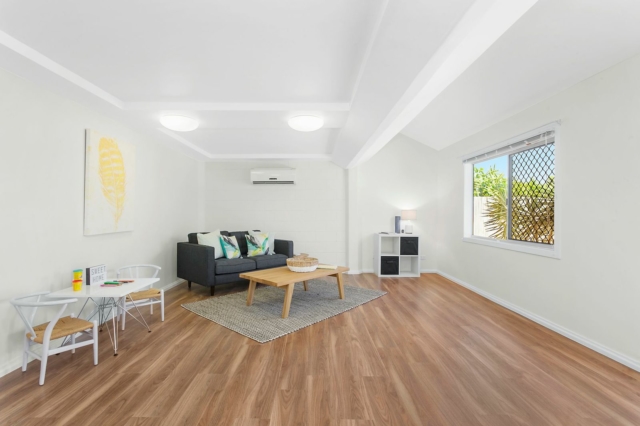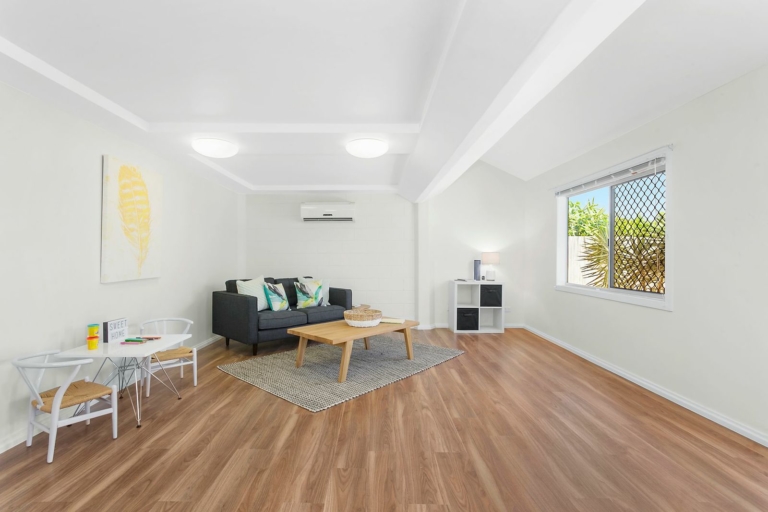 On a superficial level, they changed the flooring from a cheap mahogany coloured laminate to Formica's (who sponsored the project) Golden Wattle, all walls were painted a warm white, a Kaboodle flatpack kitchen was added, the bathrooms were updated, new internal doors were fitted and the exterior of the house was washed and repainted in an inviting beige. "Both the simplest and biggest changes would have been the painting and the flooring. The flooring and walls are now a great neutral colour that's brightened the whole place up."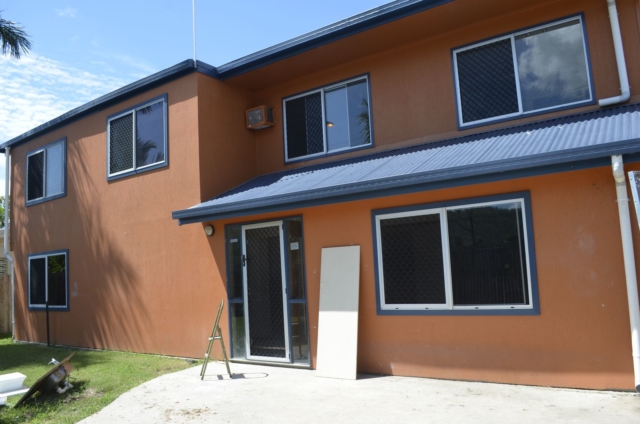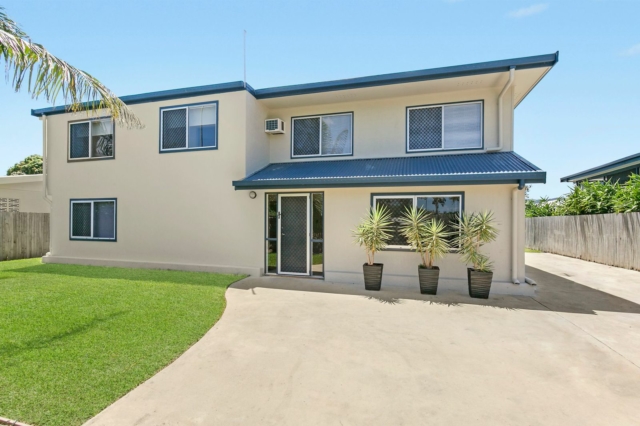 However, while there were some easy aspects to the reno, Dani and her family certainly had their fair share of troubles. "My mum was diagnosed with cancer mid way through so things slowed down quite a bit. It was also difficult managing from Melbourne but I did a number of short stay trips to Townsville when I needed to. Overall, it was a six-month process."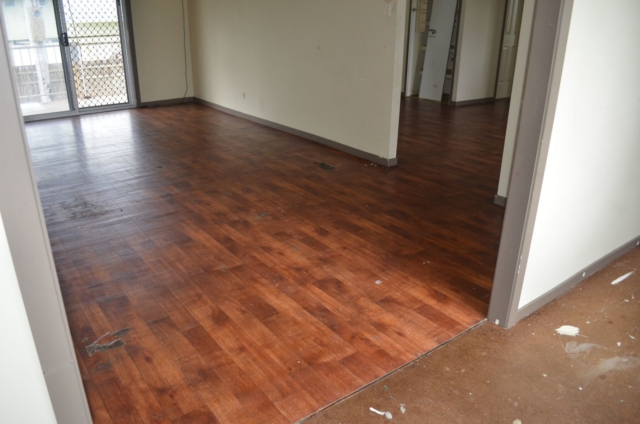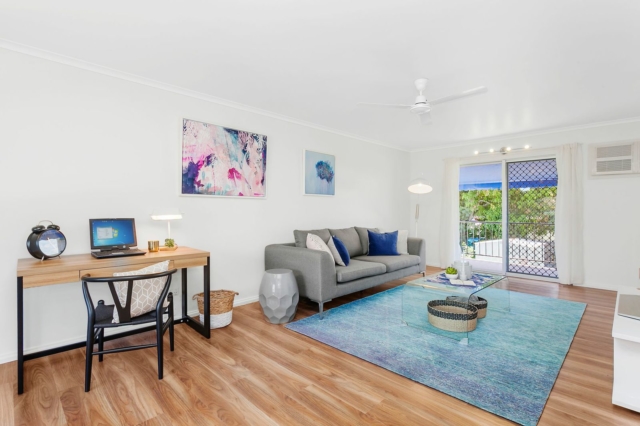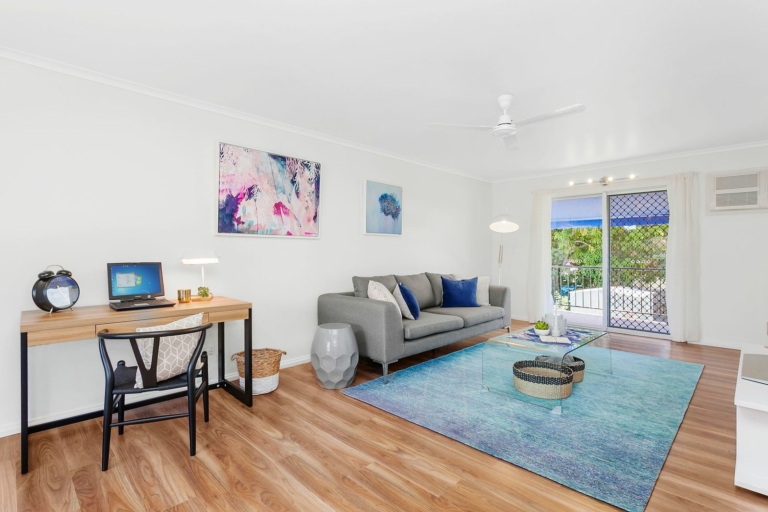 Having been purchased for $105,000 11 years ago, the property is currently under contract for $350,000. And with such a good profit in sight, Dani has not just her Block reno experience to thank but also the friends she met during the process, enlisting previous contestants to style the property prior to going on the market. "Jesse and Kenny from My Handsome were knocked out during eliminations on the Fans vs Faves series of The Block but I definitely don't think Australia saw the best of them. They are based in Townsville and have a successful interior styling business and have recently opened an interiors store for children in the heart of Townsville's CBD. The brief was bright and modern and Jesse did a fantastic job."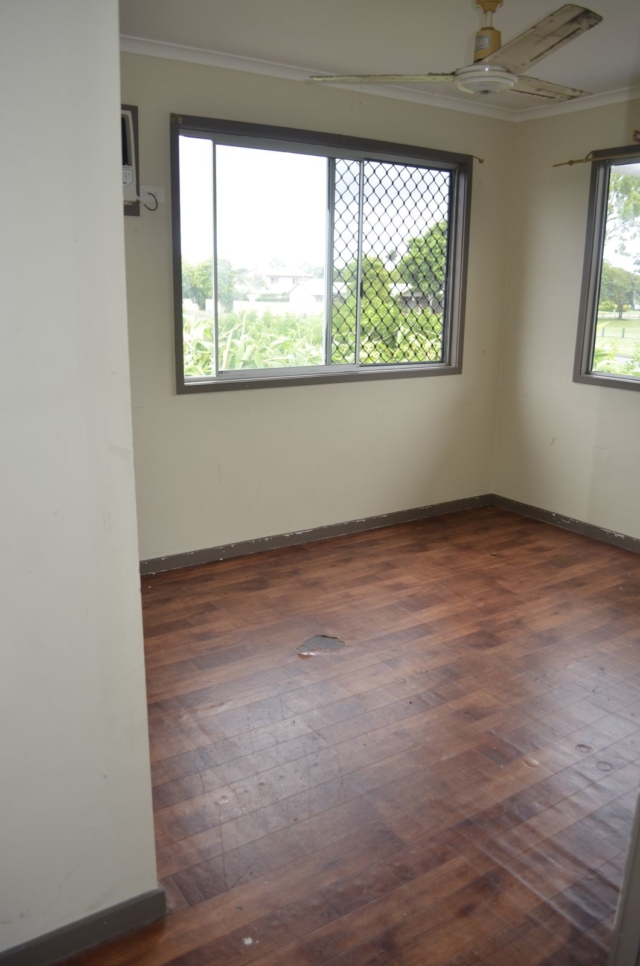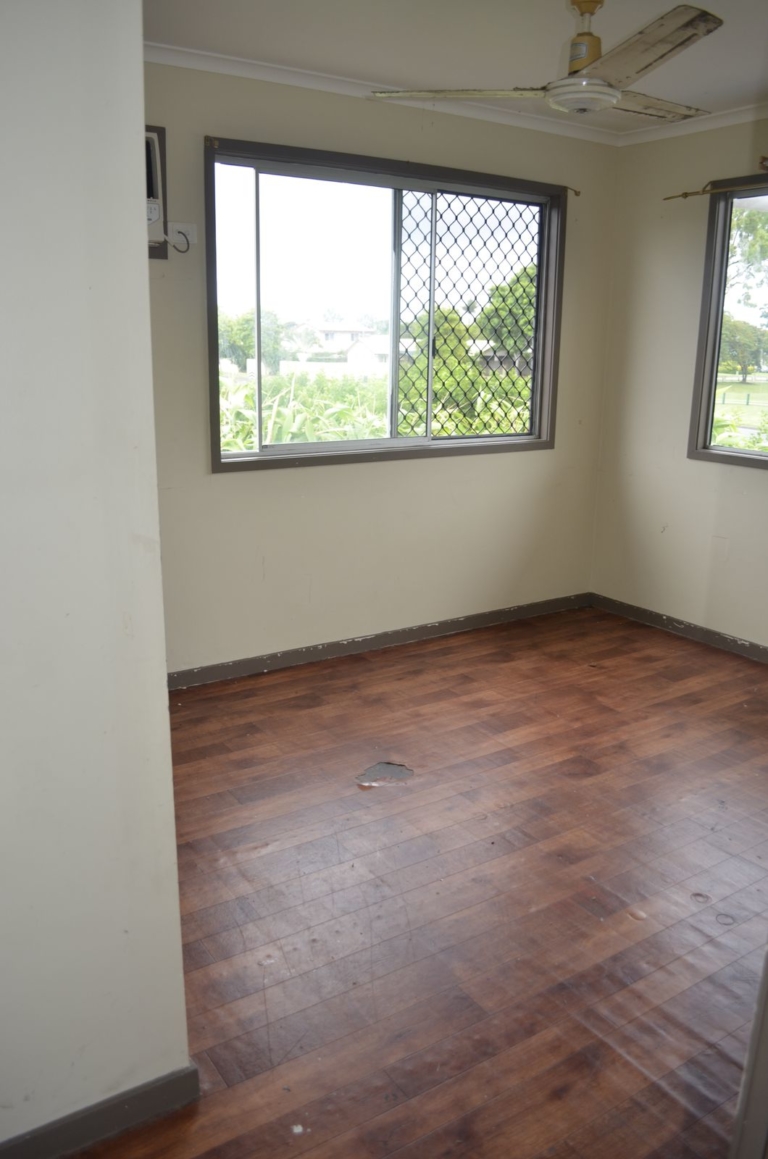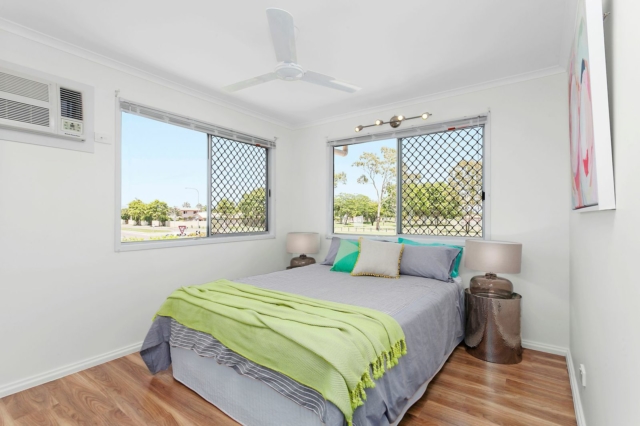 Find out more about Dani's post-Block adventures on her blog, The Home Journal.