"The overall aesthetic was to provide a light, spacious, pretty and simply elegant house for a young couple to raise their newborn child," says architect Brooke Aitken of Brooke Aitken Design. Originally a rabbit-warren of spaces, this post-war, semi-detached brick home in Sydney's Gladesville had a one-storey extension added recently to improve its livability and aesthetics.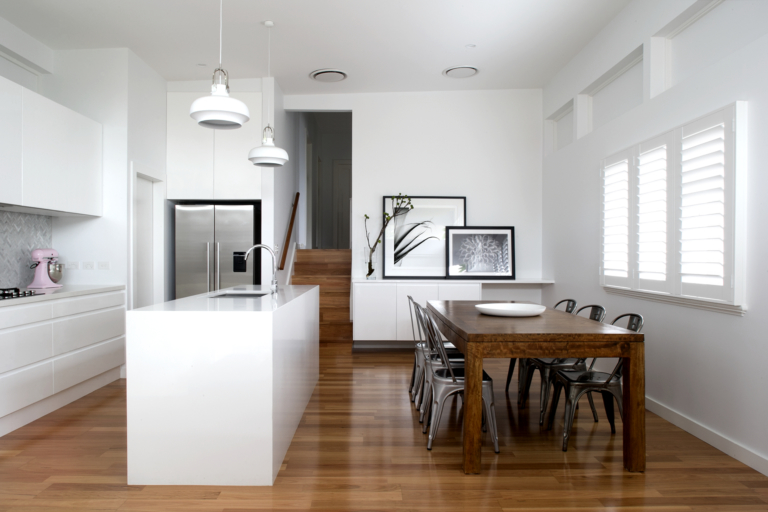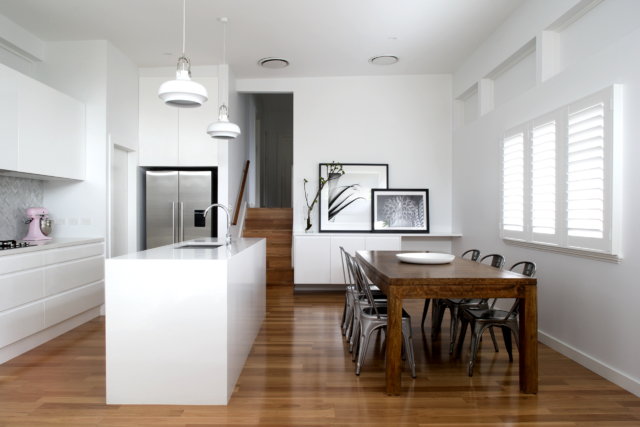 Bought unrenovated by Serena Faber Nelson of Pretty Fluffy (a fabulous site for the canine-obsessed) and her husband Andrew Faber, the impending arrival of the couple's daughter Emme prompted the overhaul. "Serena became pregnant so an easy living family home was top priority. There were only two good bedrooms, so they needed a third, along with a beautifully spacious living, dining and kitchen area. A laundry, that had easy access to an outside line, and a good bathroom renovation, were required too," says Brooke.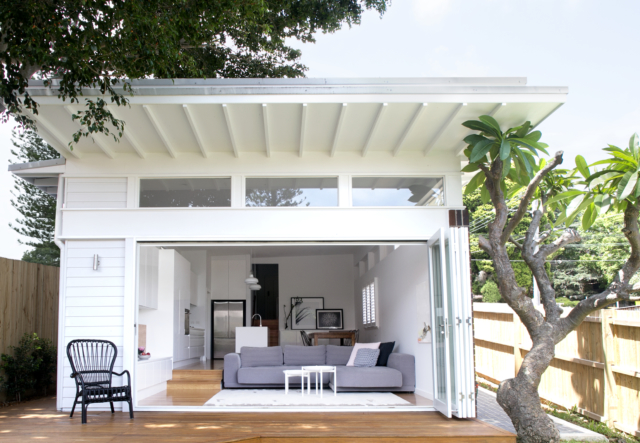 "The budget was tight (as in all Sydney builds!) but we managed to keep much of the front part of the semi intact and then knock the back off the house whilst lowering it so it connected to the garden," says Brooke. The original home had no connection to the garden at all, which is amazing when you look at it now – bi-fold doors open out from the living room and timber flooring continues straight onto the deck.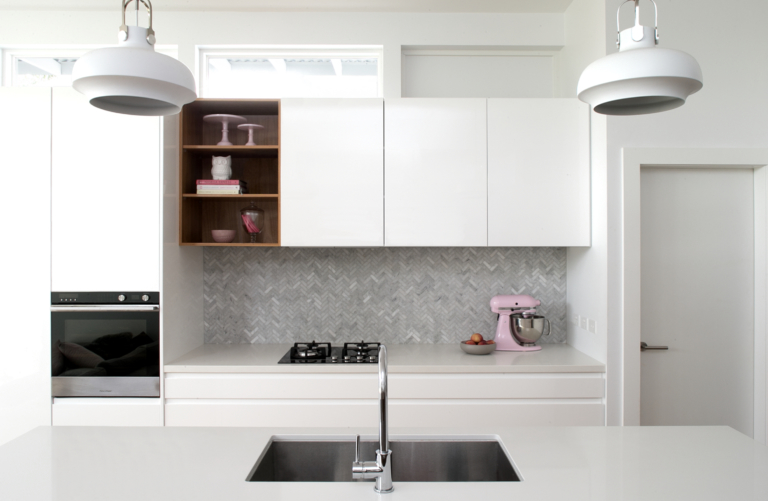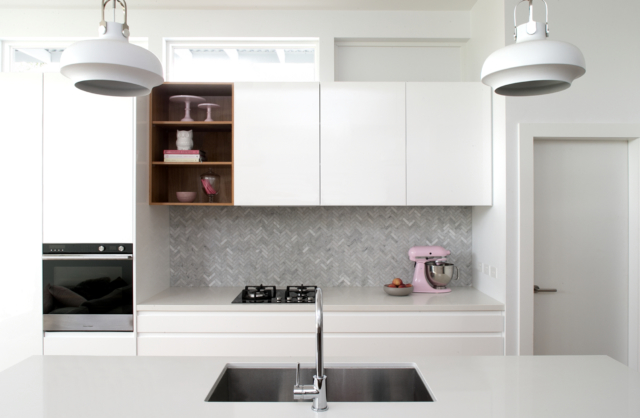 "I love the way that the house terraces itself from the top to the bottom, and in doing so provides a nook for the sofa to set into. It gives a wonderful sense of height when sitting on the sofa. The connection to the garden was key in the design and the family often sit on the deck outside," says Brooke who explains that while the home is very open, it is very private too.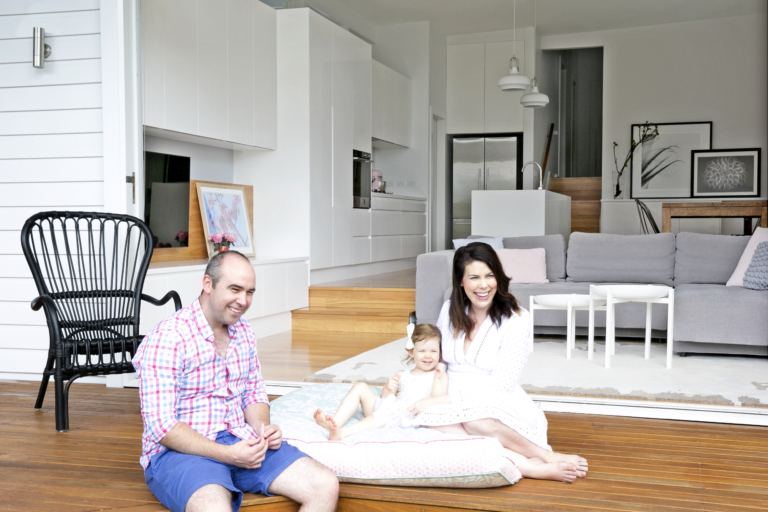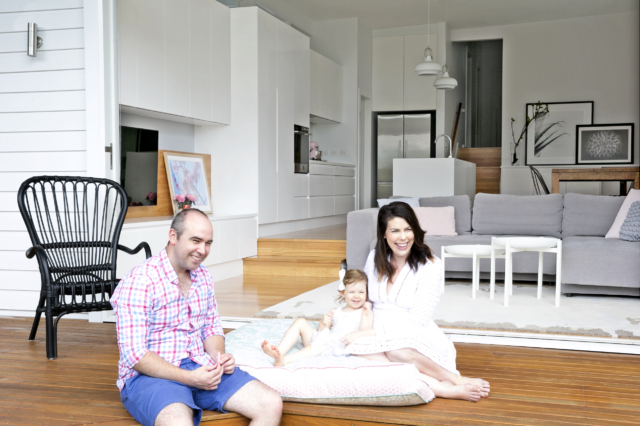 And unlike many modern extensions, the new addition looks seamless from the street. "We aimed to provide a sympathetic addition to the existing brick building but at the same time provide a light, sweet cottagey feel for a family home," says Brooke. The extension references the building's past with its painted timber weatherboarding and window details.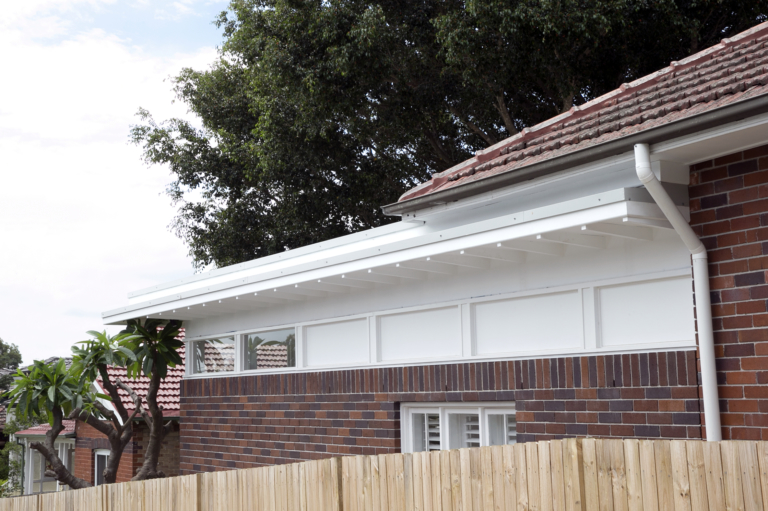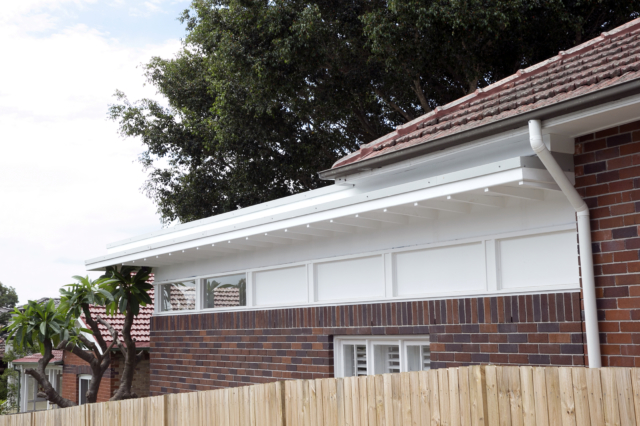 "Internally, in the living room space, we have detailed the top clerestory windows to continue the tradition of timber detailing seen in post-war cottages. Some of these windows are glazed and some are fixed timber painted panels," says Brooke. The building's existing external material palette of red brick and white painted timber windows continues all the way to the garden, unifying the building.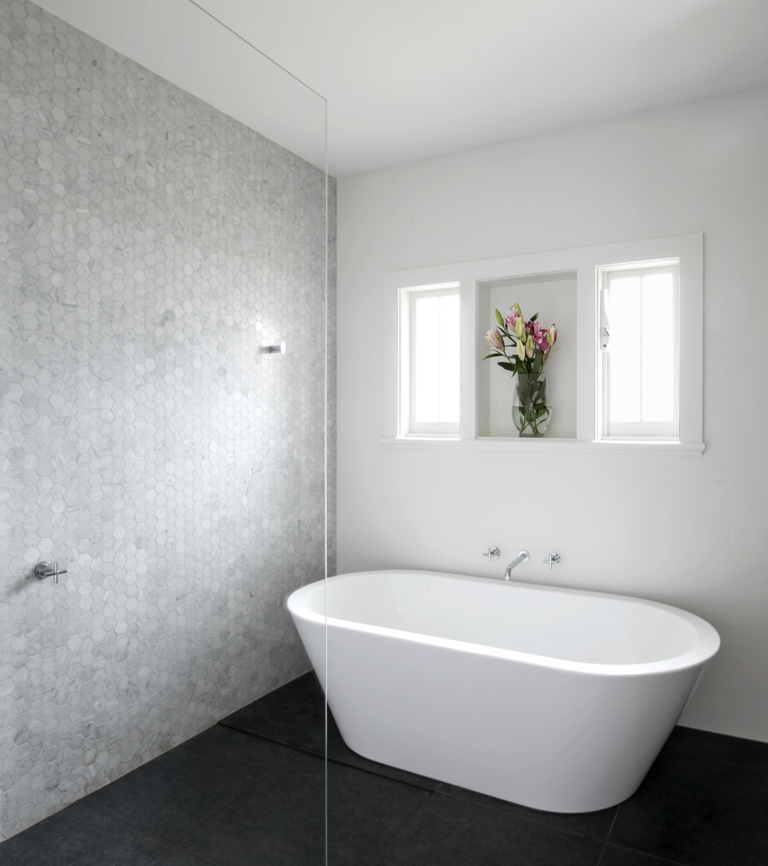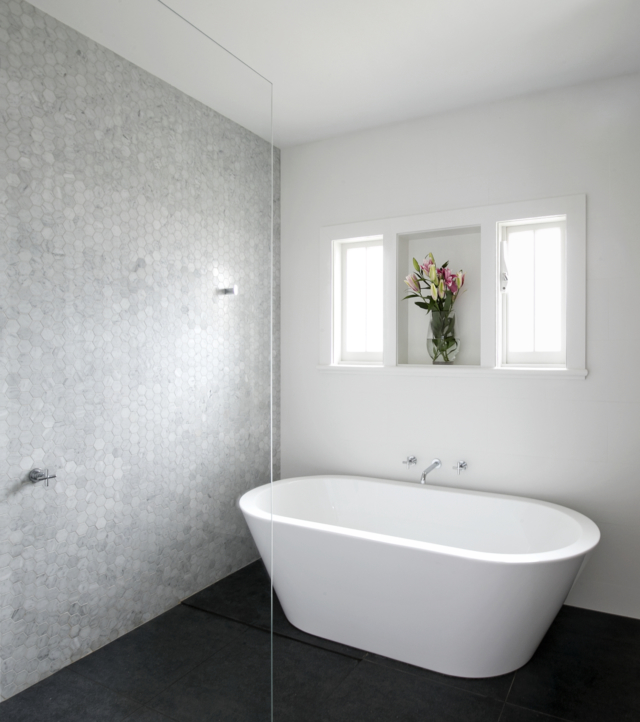 The bathroom was also modernised, and now features a clean monochrome palette and a feature wall of Carrera marble mosaic tiles. "The brief for the entire renovation was for it to be 'pretty' which is in line with the Pretty Fluffy brand," says Brooke.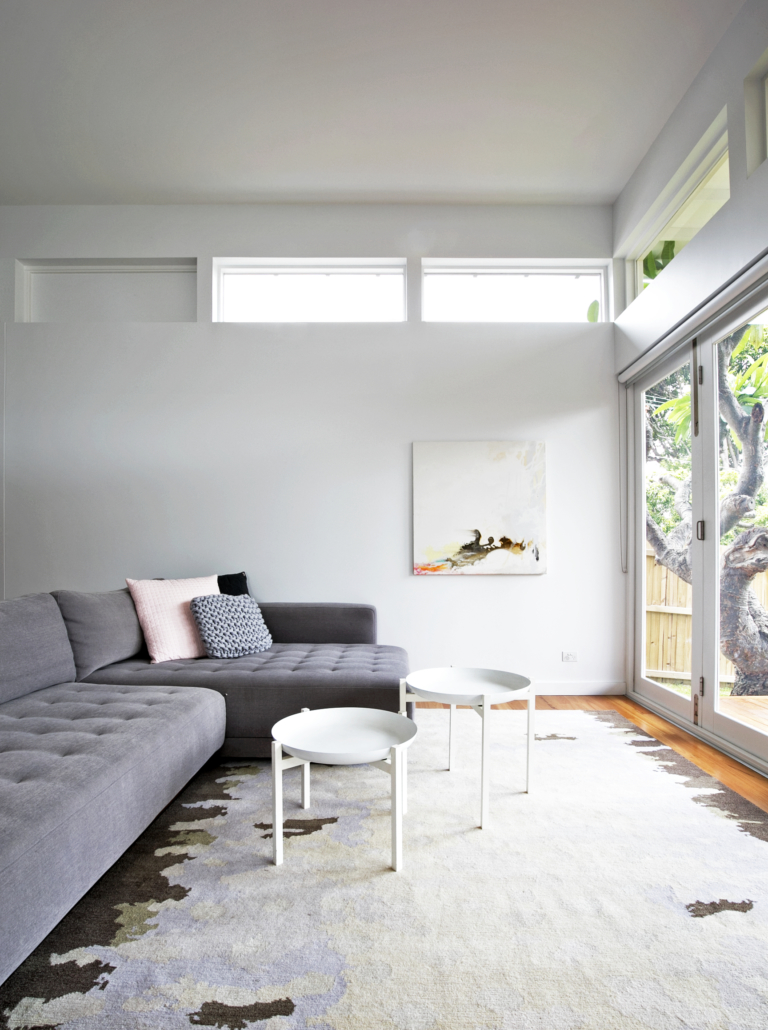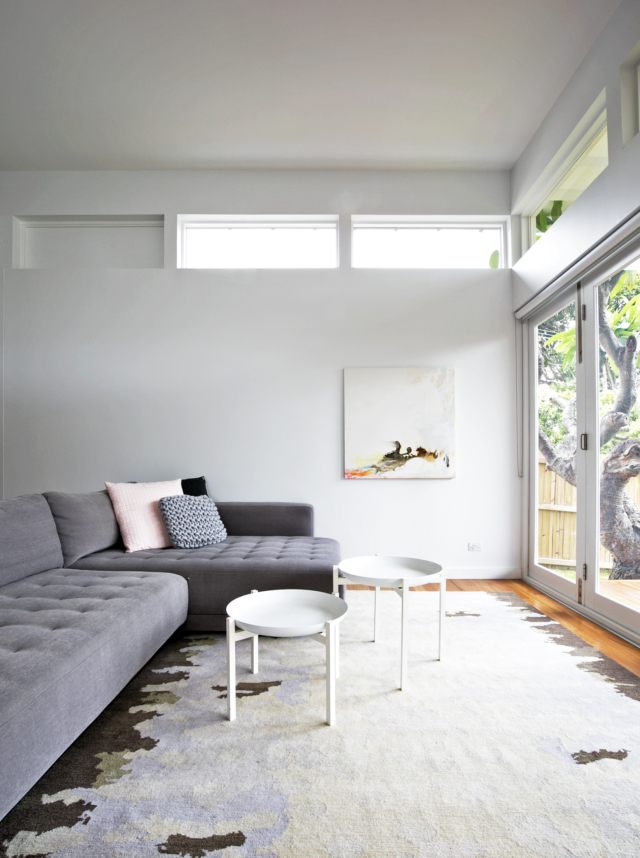 Photographer: Gene Ross