Originally built in 1936, this two storey Art Deco home was beautifully renovated recently for its inhabitants who have lived in it for the last 25 years.
"Our clients raised their family in this home without any modifications over that time, but the house needed to reflect the way they live today which has changed over time. They now have adult children coming and going," says the project's architect Luke Fry of the home that is located in the Melbourne suburb of St Kilda East.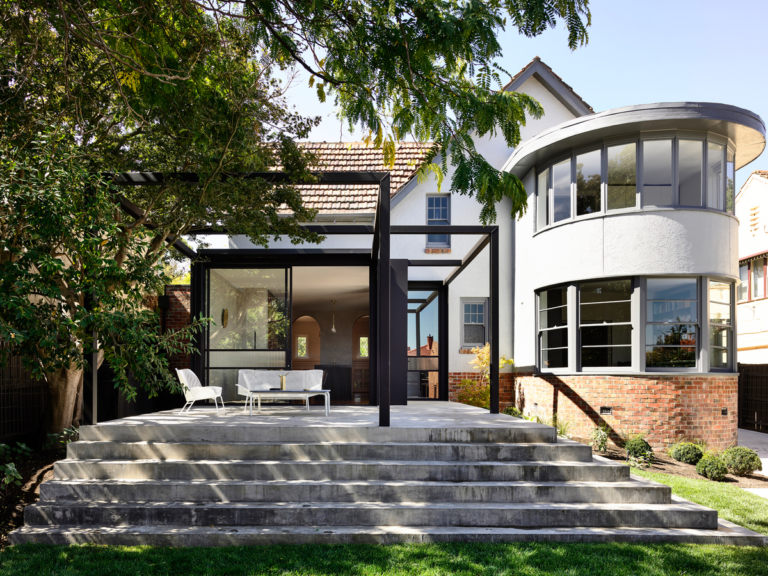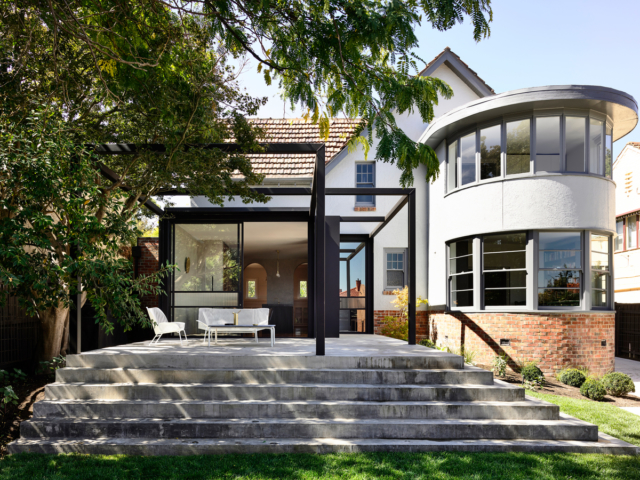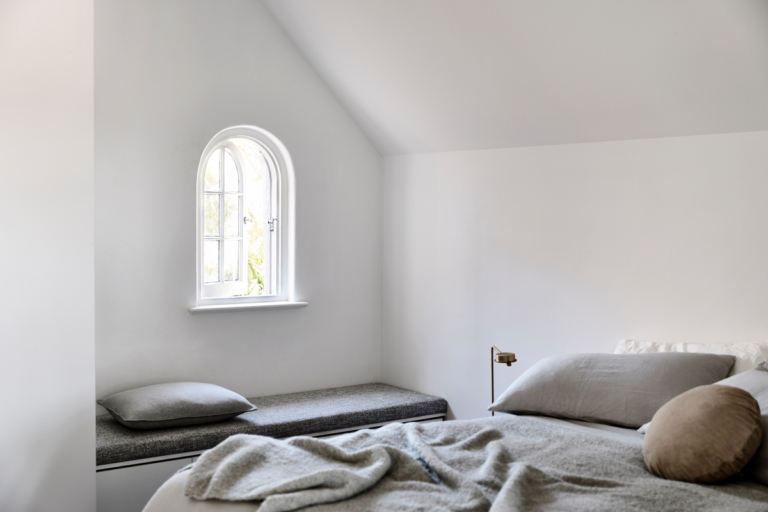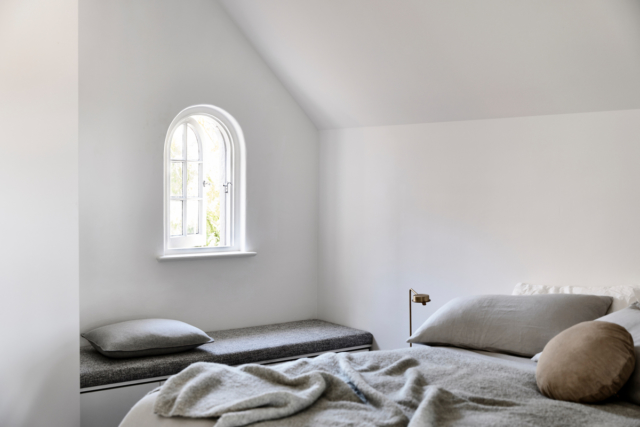 First up, the family wanted to improve upon the dark and dysfunctional spaces in the home; primarily the ground floor kitchen and dining areas. The result includes a gorgeous kitchen that is a standout space in the home – Blackwood timber joinery complements the original blackwood timber panelling found throughout the original abode. Sirius natural stone in black, brass tap ware and Japanese tiles are just some of the details that elevate this space.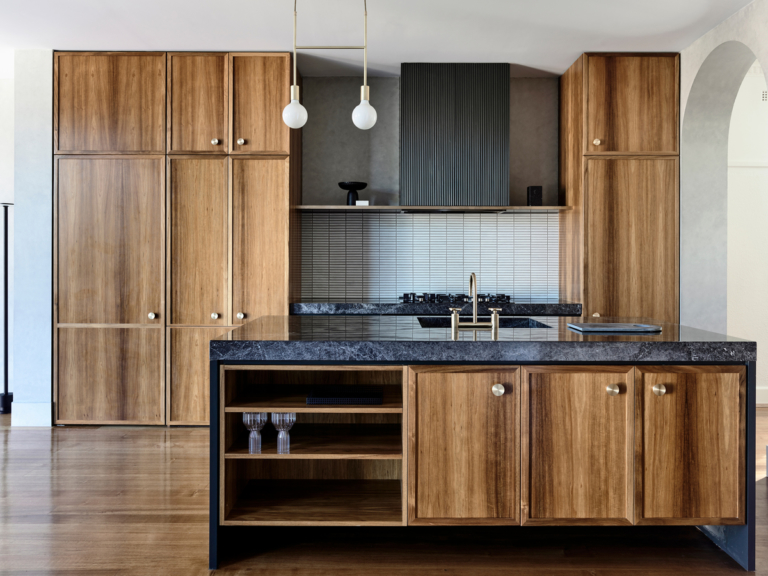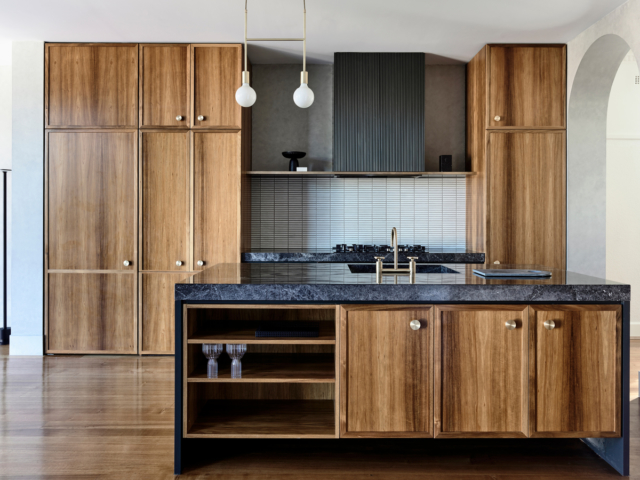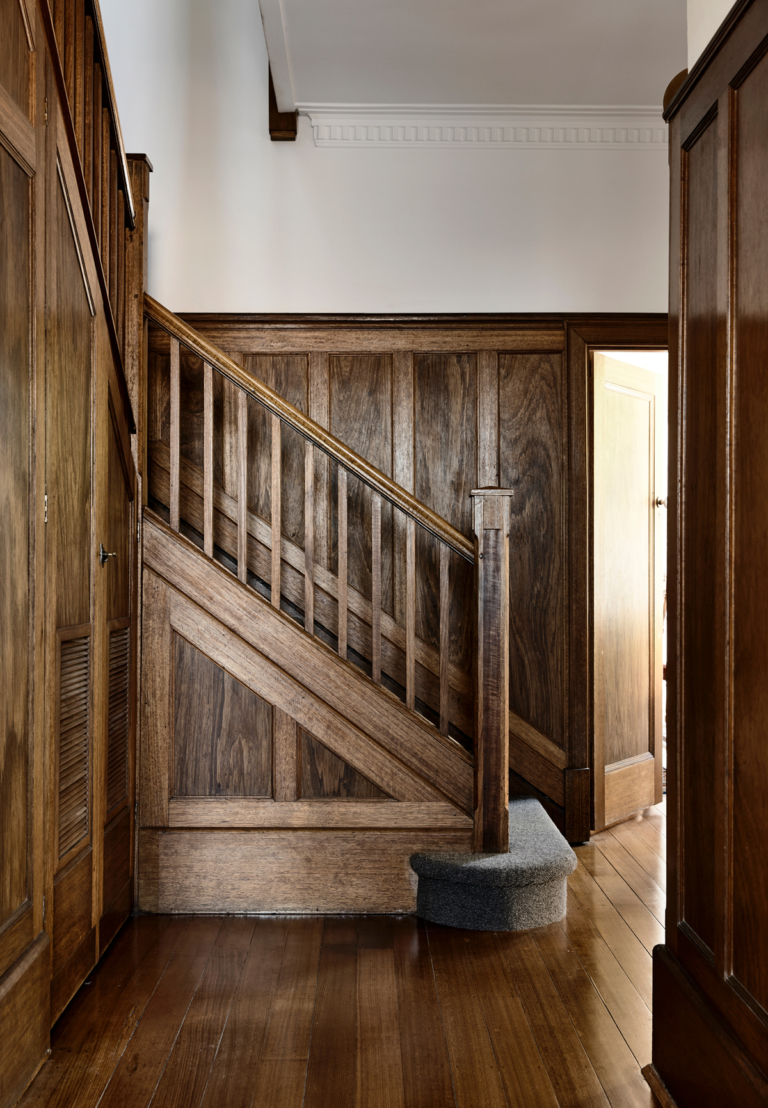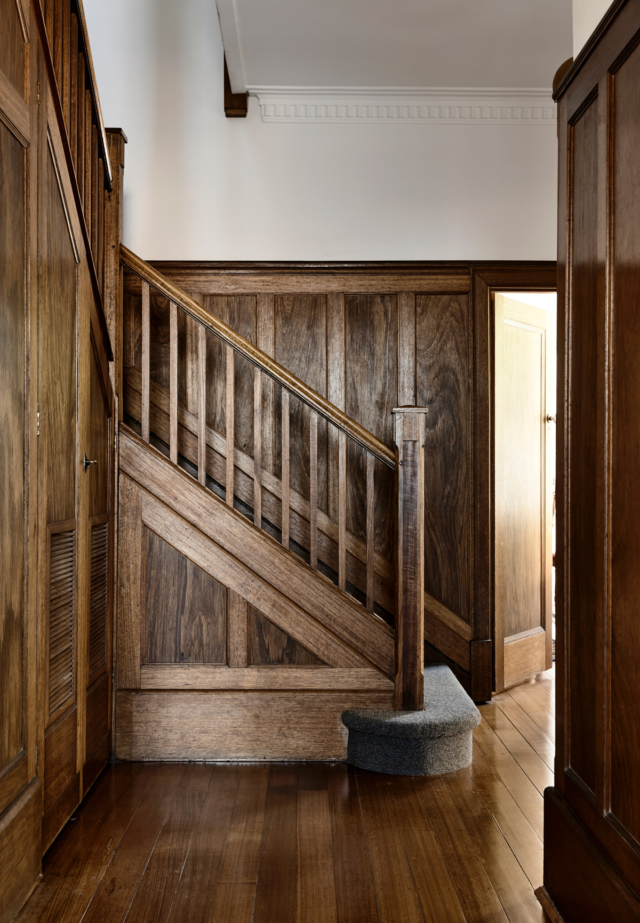 Another key part of the renovation brief, the family wanted to open up the rear of the home to the outdoors. Luke's solution to this was to create a concrete deck that is accessed via a very elegant set of square steel windows complete with Art Deco inspired decorative glazing.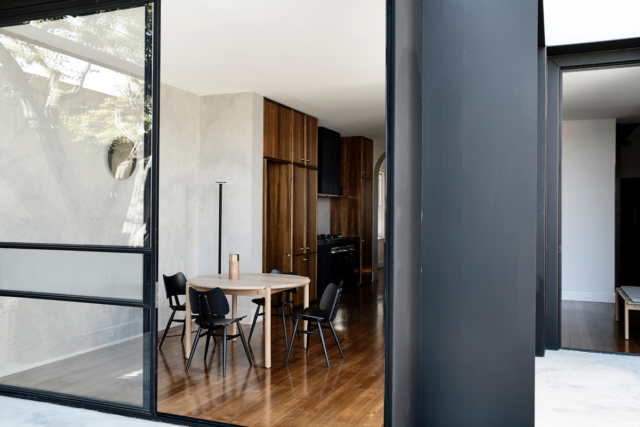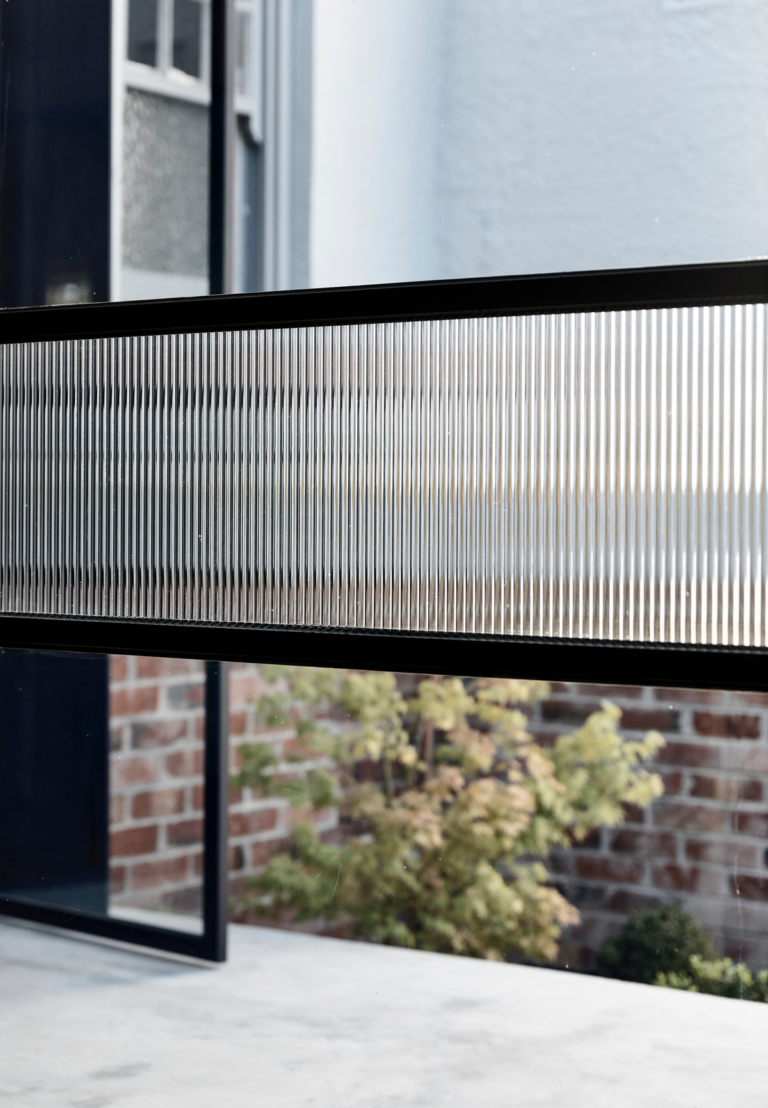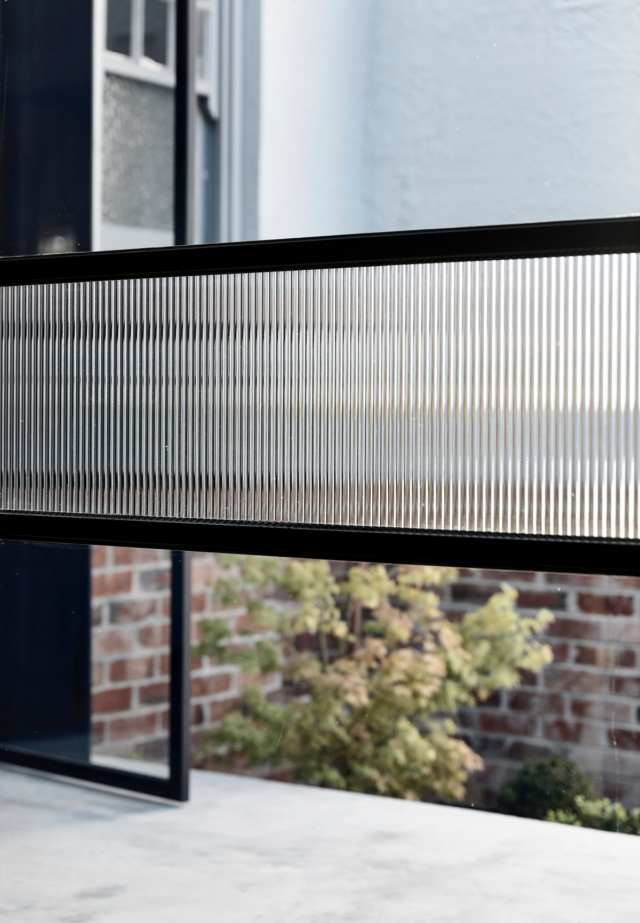 Sympathetic to the original home, the renovation certainly has a timeless quality about it, and this was achieved in part through a clever selection of finishes. "The use of light and dark materials creates moody spaces that you'd expect to find in a home of this era," says Luke.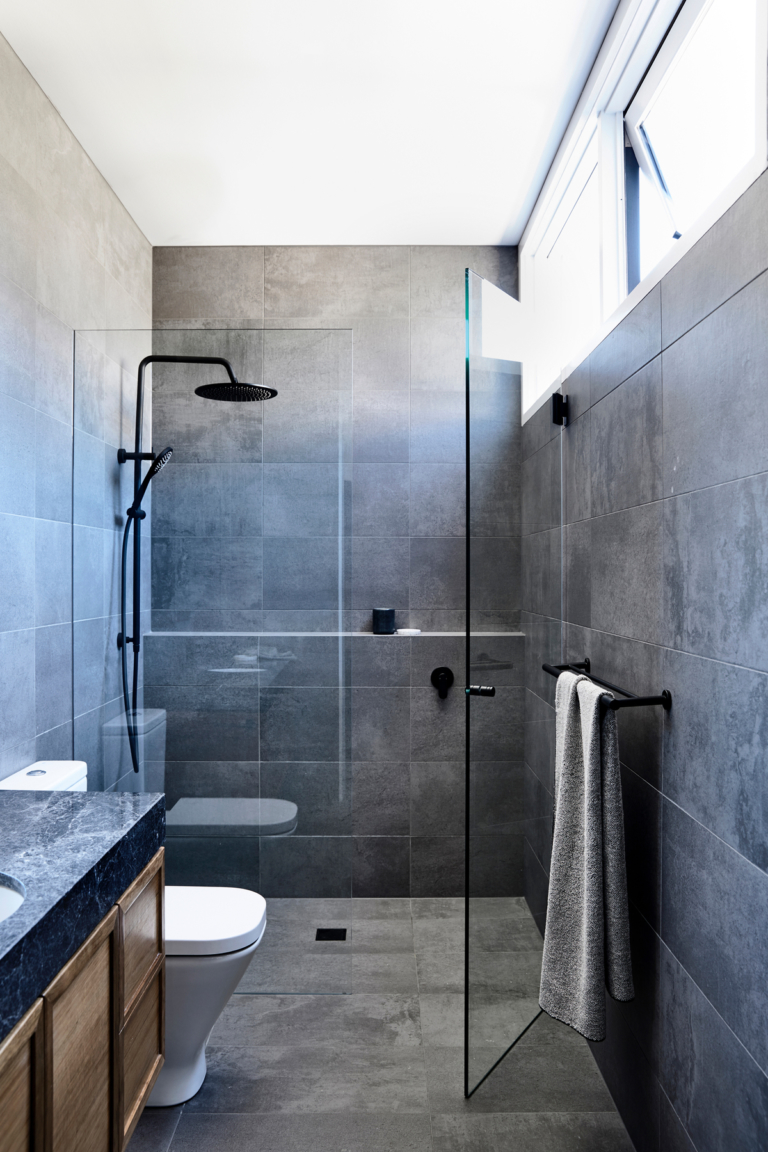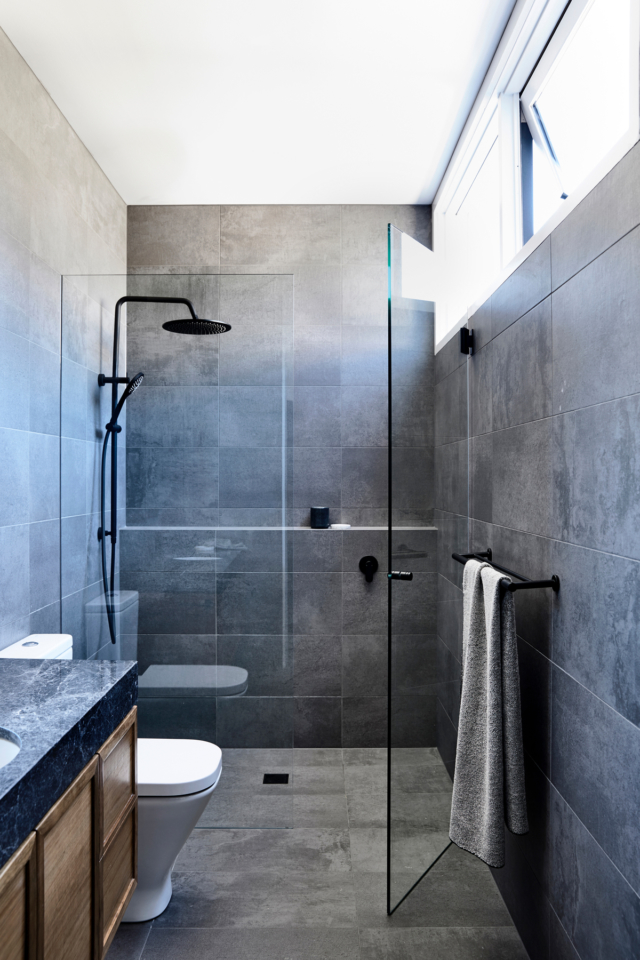 "The execution of this home sets a precedent for how best to renovate and prolong the life of a period home without an excessive cost or extensive demolition."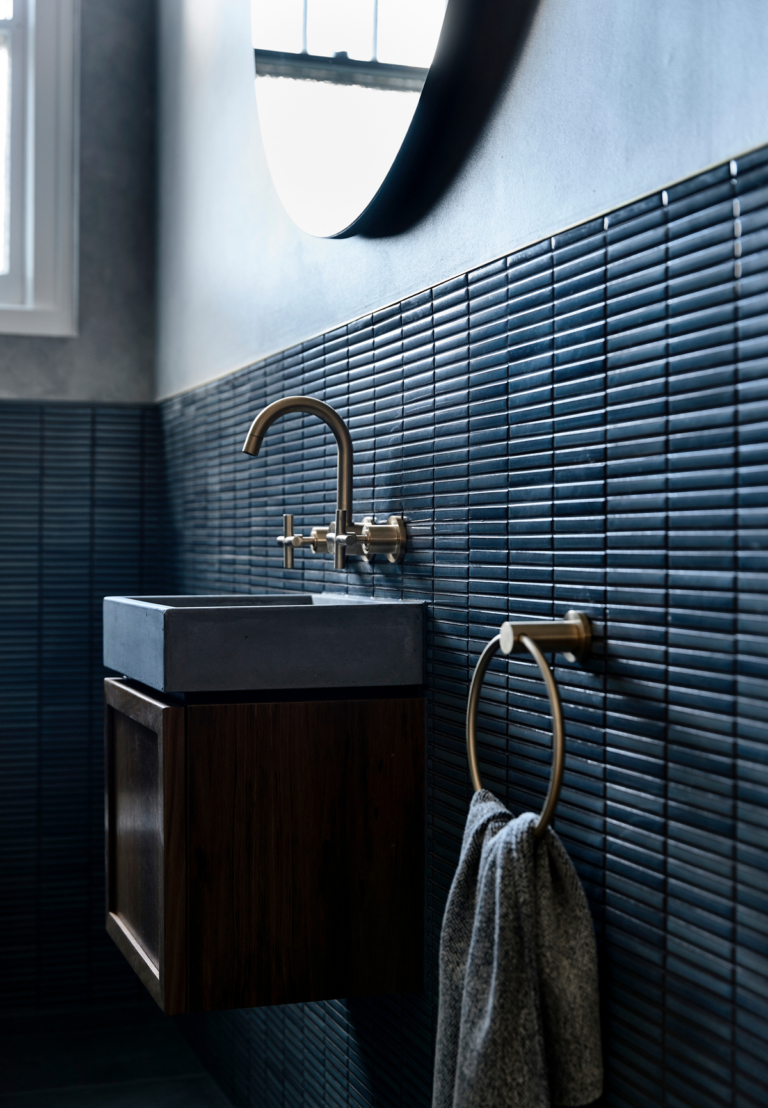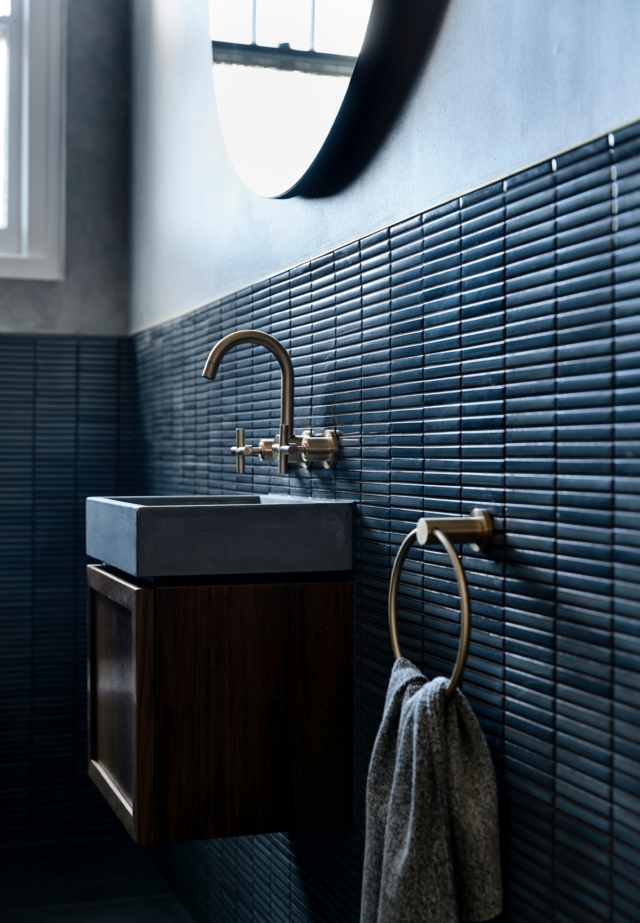 Images: Derek Swalwell
For more on Luke Fry Architecture & Interior Design | Sydney Art Deco gem transformed into luxury hotel