When interior designer Lori Murray, of March Twice Interiors, was approached by the owners of this home to assist with a couple of selections (tiles and carpet), little did she know the job would end up expanding in scope. "As we spent more time together, we developed a great working relationship, and the brief came to include more areas of the home," says Lori who ultimately finished up working on paint colours, furnishings, artwork, custom upholstery, lighting and window treatments too.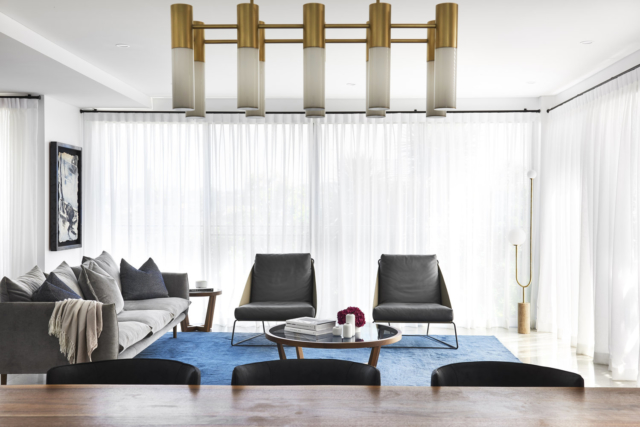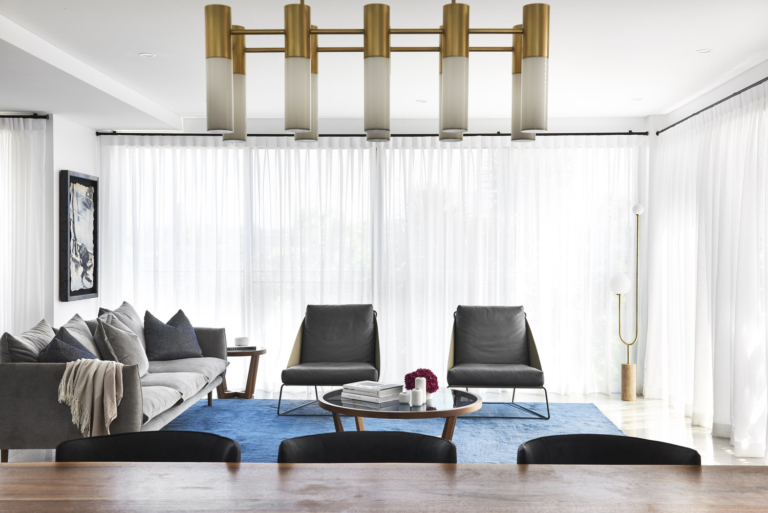 When Lori's skills were engaged, the home's owners had just moved back to Australia, from Hong Kong, and were excited about setting up a permanent base in Sydney's leafy Mosman. Many aspects of the home couldn't be changed (stone flooring, aluminium windows and lots of glass), but the designer introduced texture to soften the vast glass spaces. "Notably, we introduced soft linen curtains to frame the vast windows in the main living space," says Lori.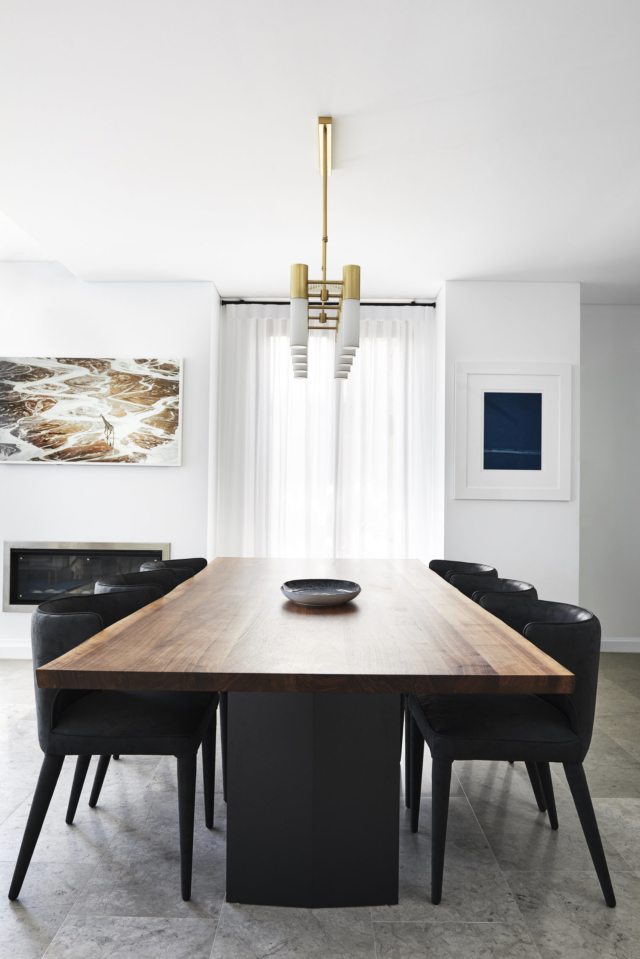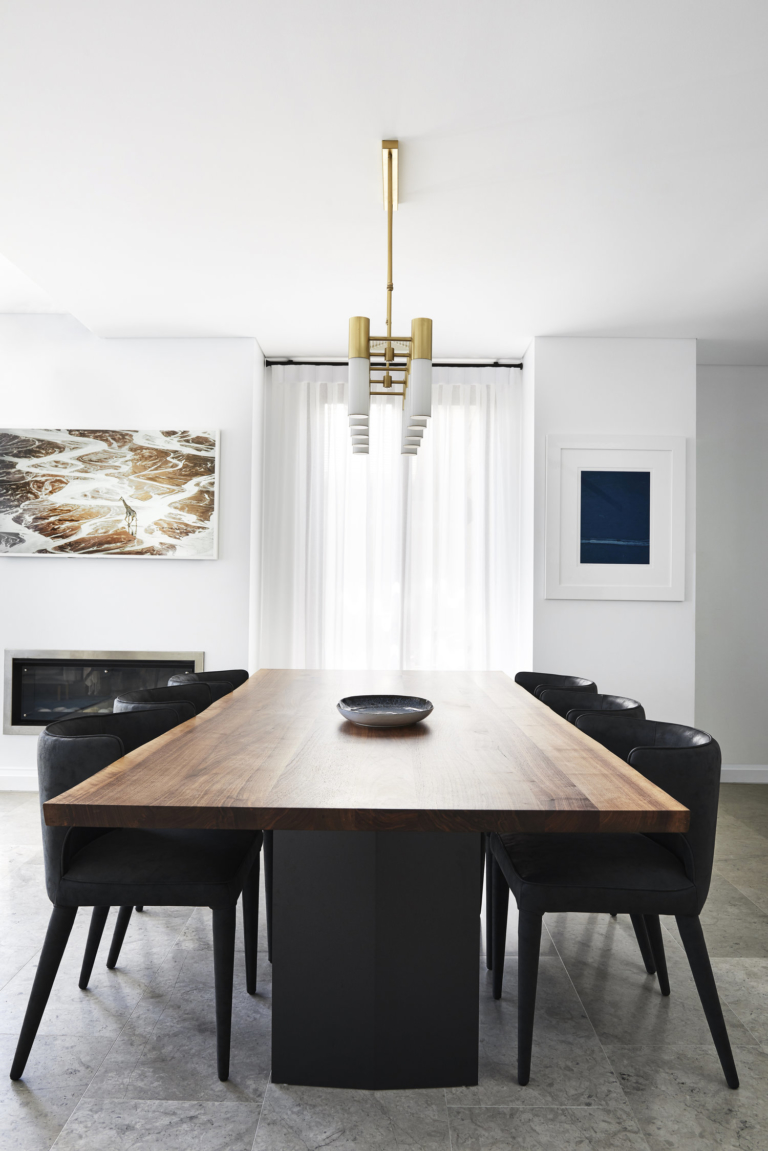 "The window coverings throughout the home really make an impression and work beautifully with the custom upholstery pieces we designed and made for the client, such as the bedheads in the master bedroom and daughter's bedroom," says Lori.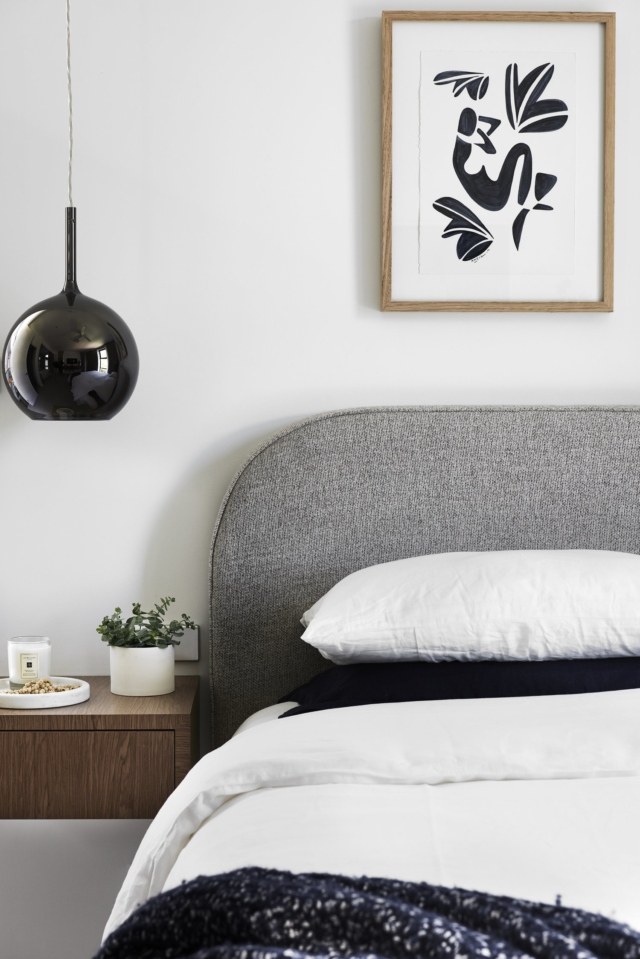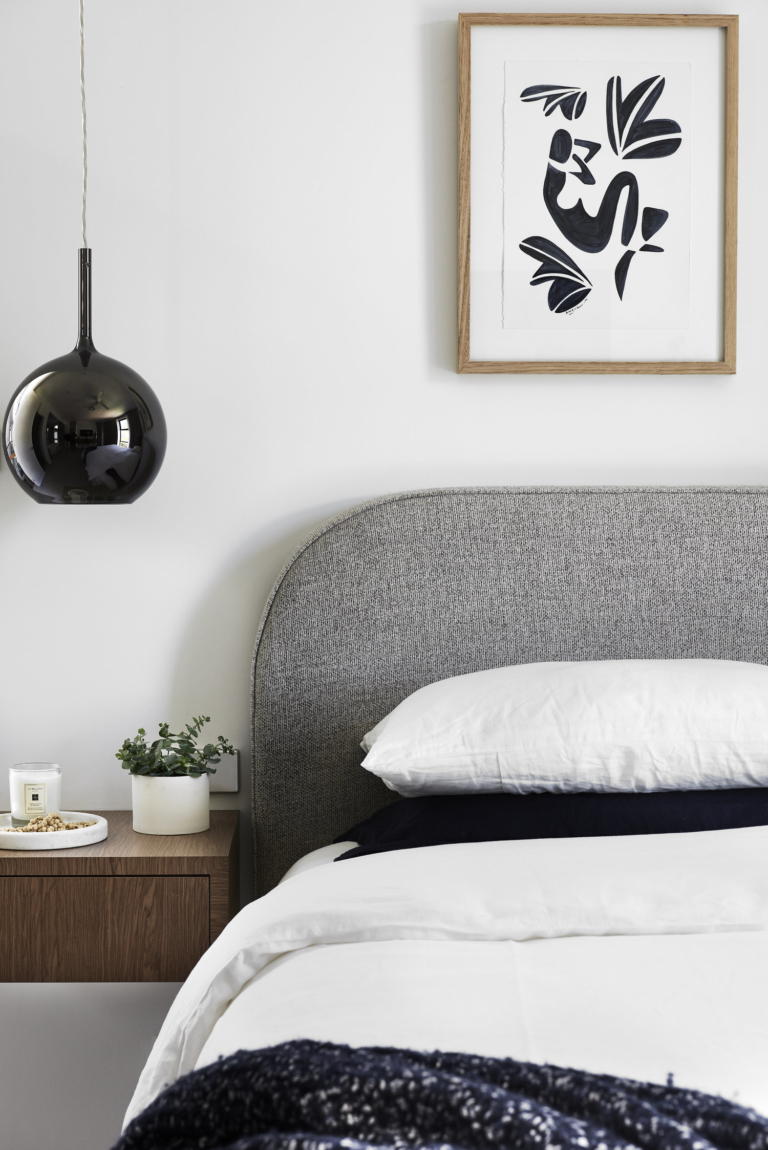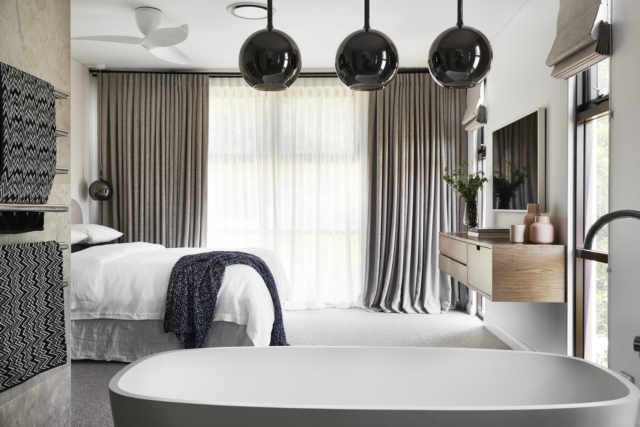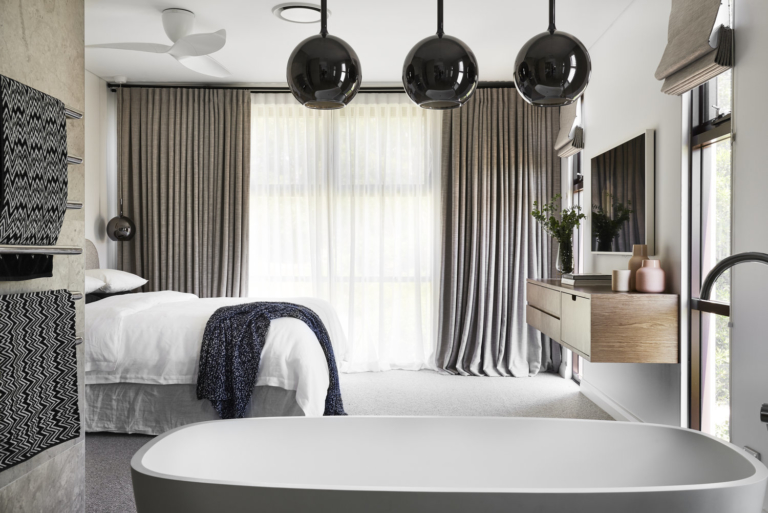 As for the daughter's bedroom, it's a standout space in the home due its stunning wallpaper – Chiswick Grove by UK company Sanderson. "We were after a wallpaper that would fulfil the brief of this room, that being pretty and feminine, but also be sophisticated enough to grow with our teenage client over the years," says Lori of the gorgeous green floral feature that really takes the room to the next level.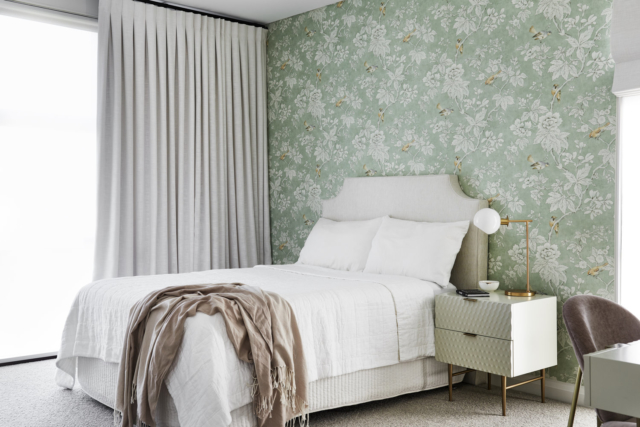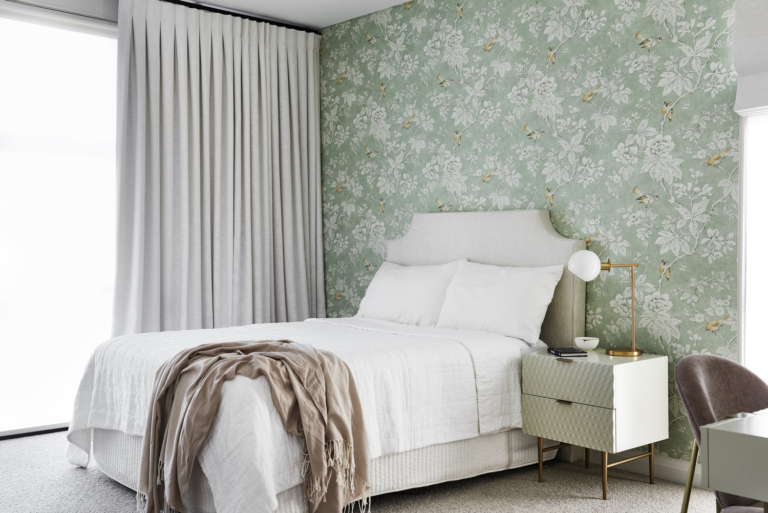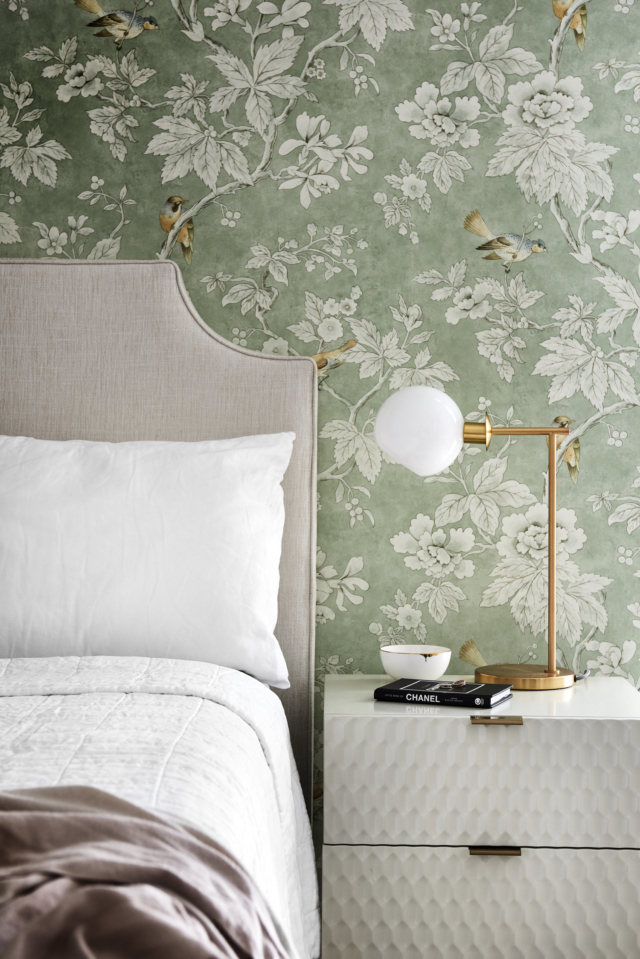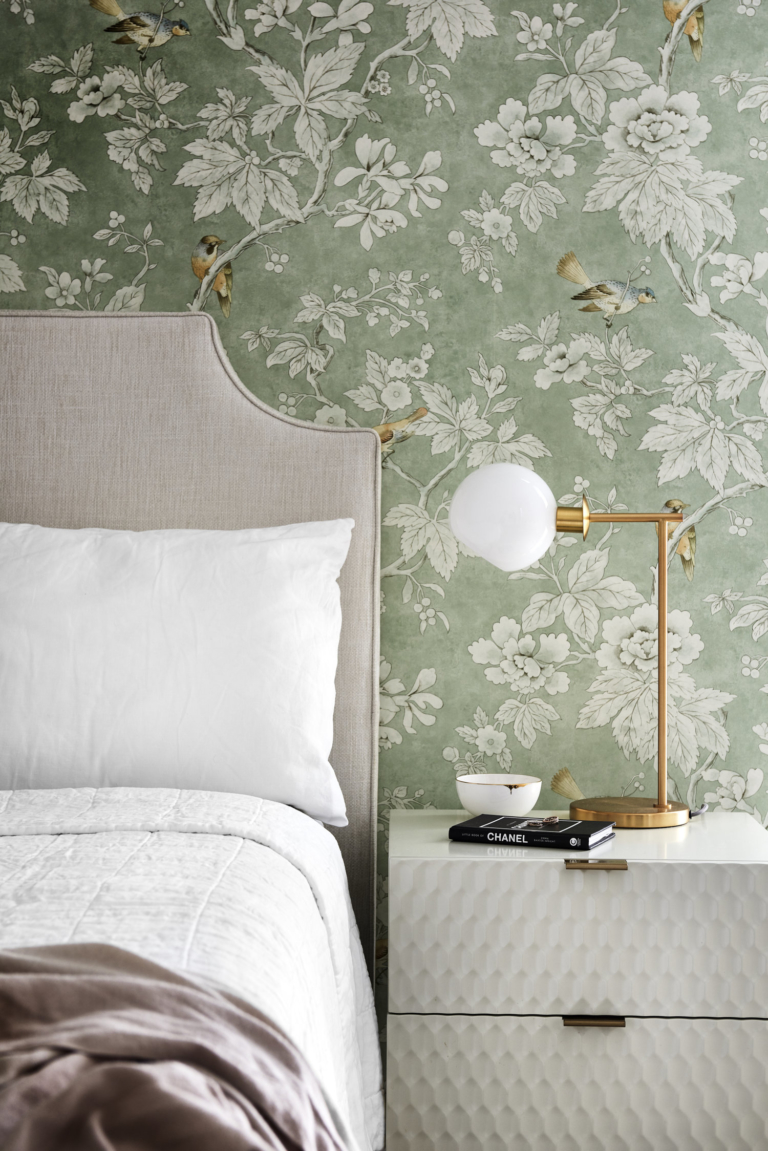 Another area in which Lori added much-needed warmth and texture is the master bathroom, which features handmade Moroccan Zellige tiles on the wall of the shower recess. "They transformed the room from just another bathroom, to a real feature in the master suite," says Lori.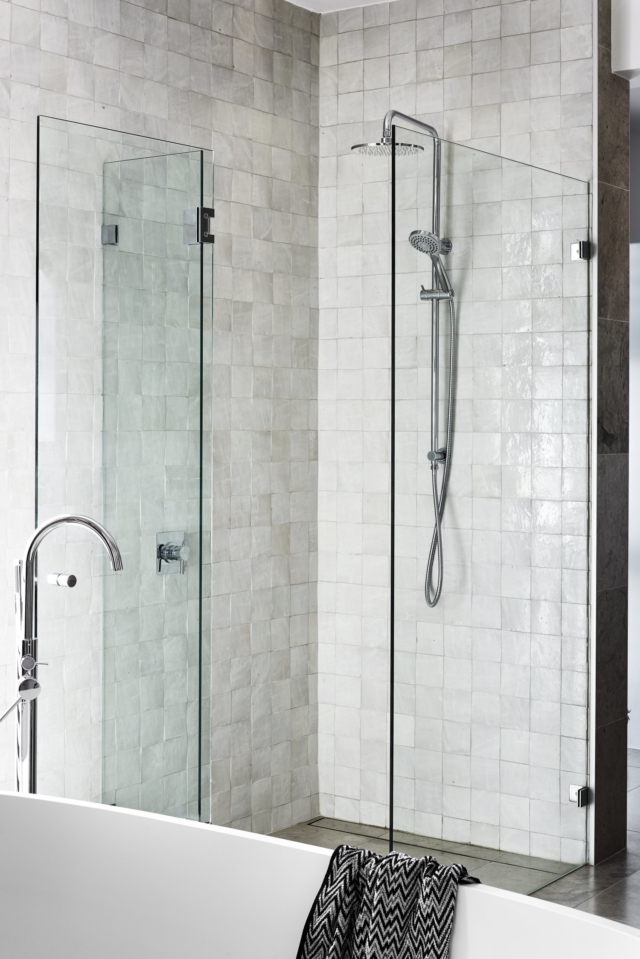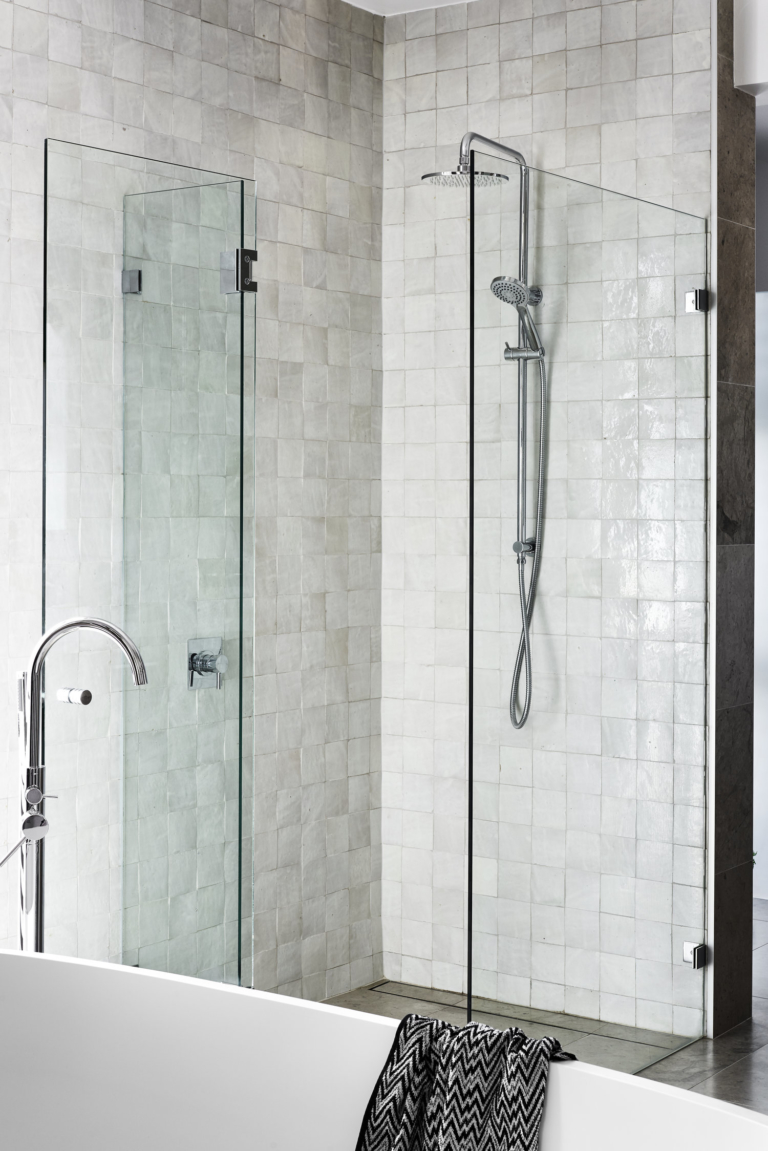 Lighting also provided the home with extra warmth and Lori selected a variety of floor standing and pendant lamps to this end. "The floor standing Moda Piera lamp, in the corner of the living room, looks like it was made for that space, while the LightCo pendant over the dining table provides the warmth of natural brass," says Lori. The daughter's bedroom features another lovely LightCo pendant that floats above the room's desk.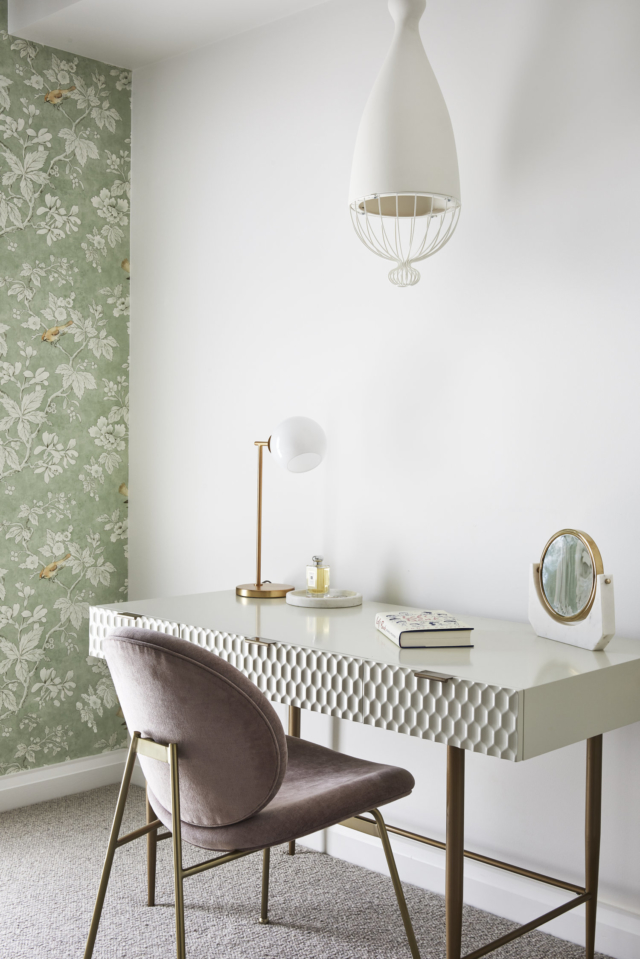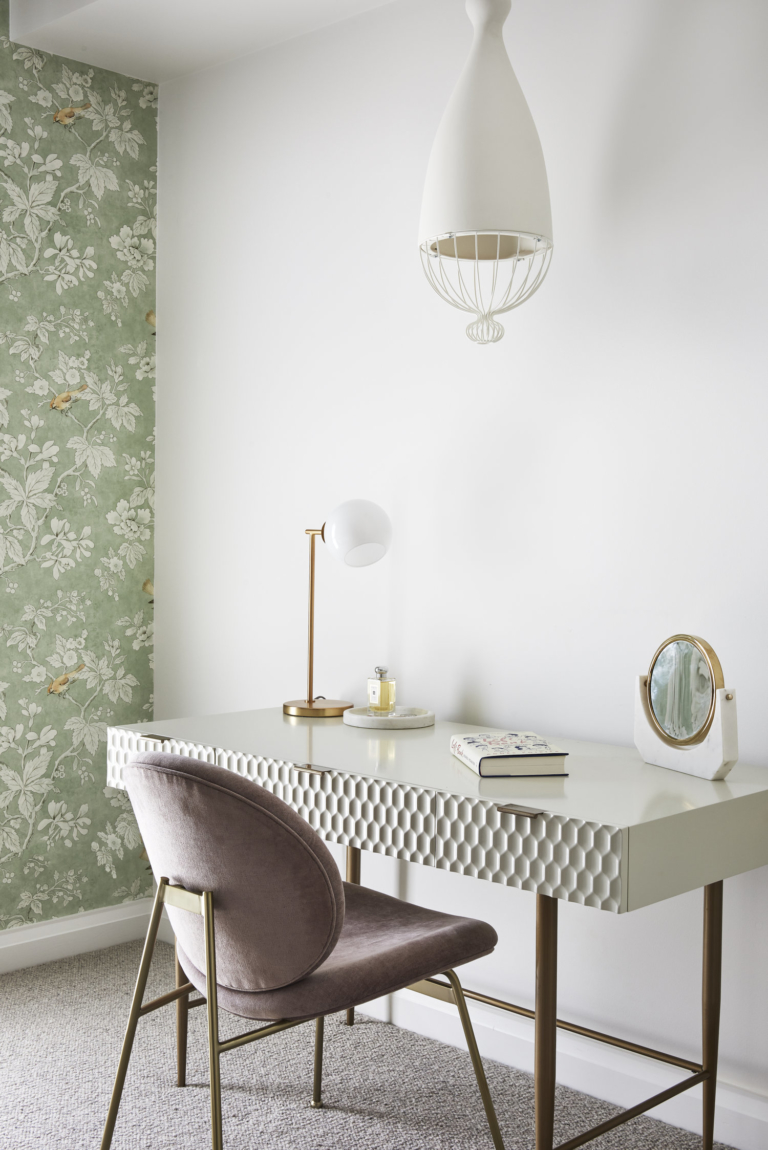 "Overall, we feel proud that the scope of the project expanded the more we worked with the client. The whole family loves the home, and the client and I have become great friends, which is a huge compliment."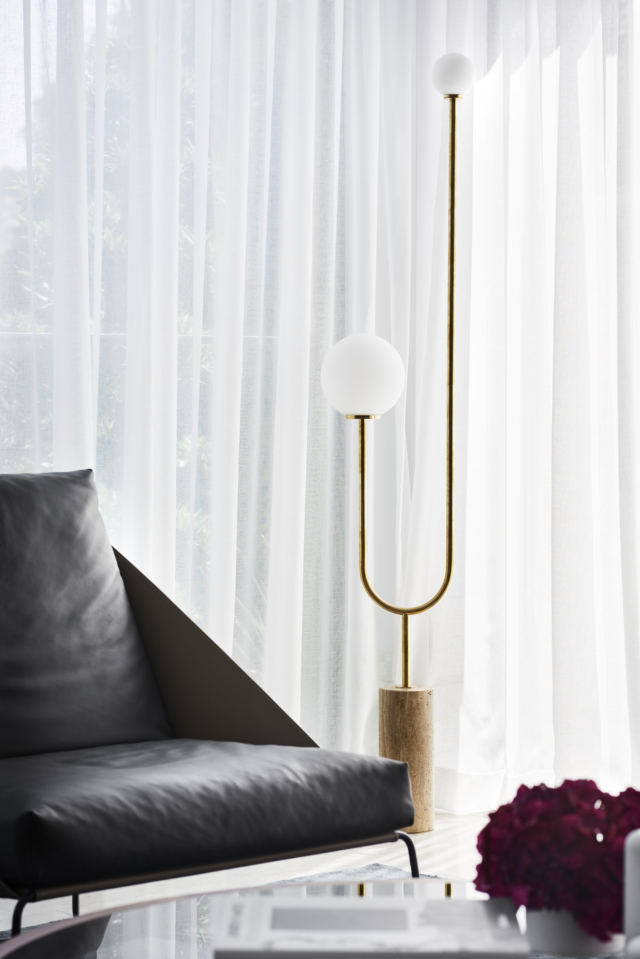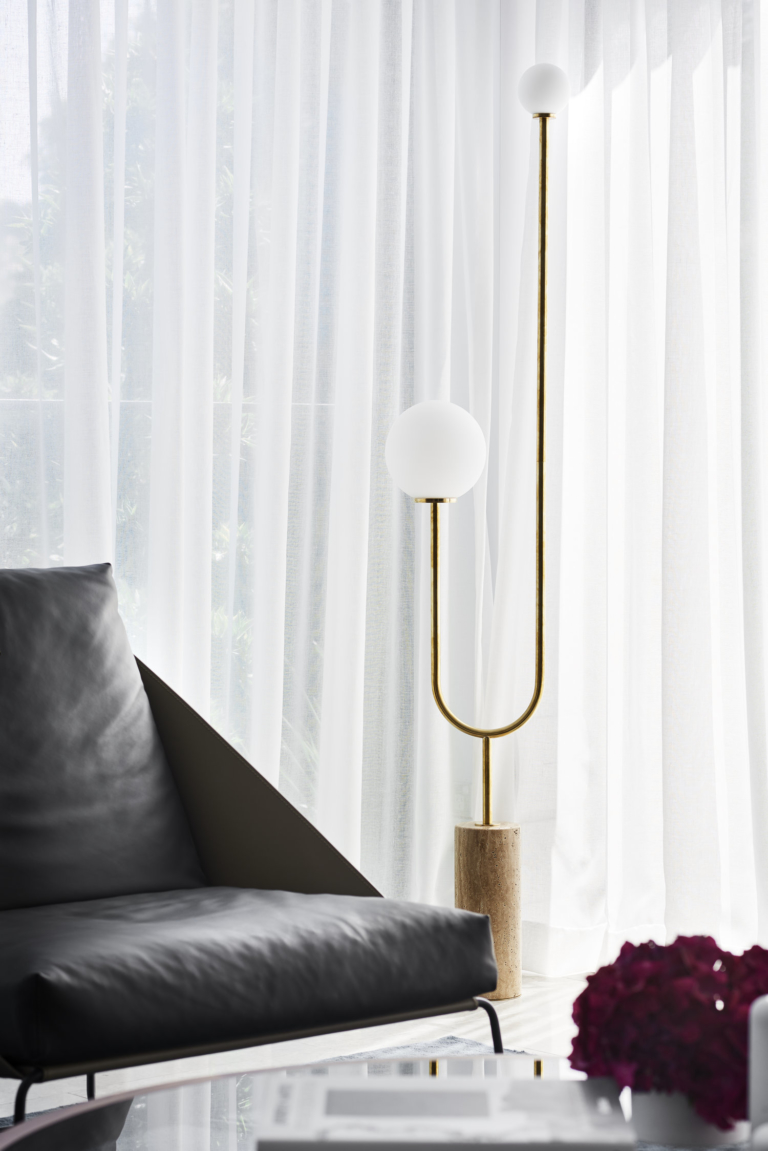 Photography: Ryan Linnegar
For more | Real reno: Perth heritage cottage gets luxe hotel vibe