With its rotting cabinetry, leaking dishwasher and even some resident possums, Nadine Wood's kitchen was in serious need of renovation! "It was just revolting! I had originally thought we'd live in it for a while, but we ended up renovating it straight away. I always knew the space had potential; it's got great sunlight and in the neighbouring room (I call it my breakfast room), there's big east-facing windows." The space has now become her favourite in the house.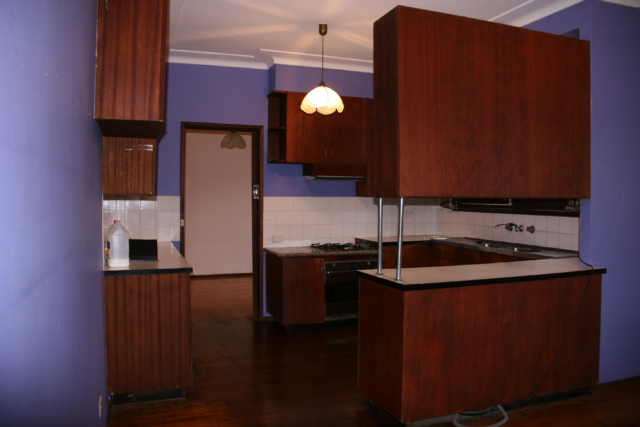 With the hope to one day knock down and rebuild their 1966 North Turramurra home in Sydney, Nadine created what she calls an affordable and temporary kitchen; replacing all the internals, but putting the new appliances in the same spot as where they originally were. "I didn't want to go really cheap because there was always the thought in the back of my mind that we might end up living here for 20 years! I didn't want to spend too much on the fixtures that were permanent to the house, in case we knock it down, but many of the things, like the carcasses, the doors and the handles, could easily be used in a new kitchen."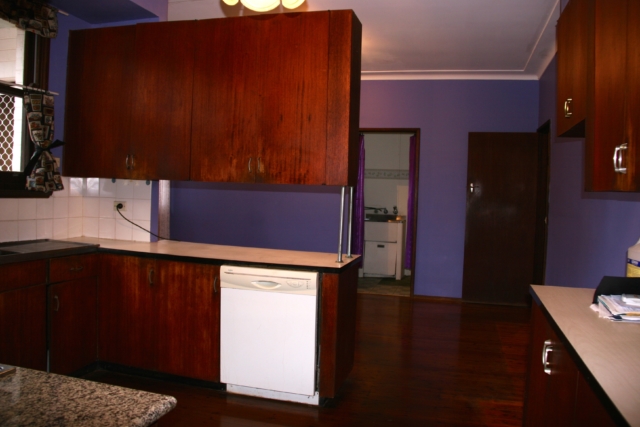 As an interior decorator and organiser, Nadine had all the necessary skills to design the kitchen; sourcing all the appliances and finishes and even building a lot of it herself. "The floors have all been re-polished, the cornices were changed (I had a great carpenter do that) and the upper cupboards were moved so there was an instant sense of space. I designed the kitchen and ordered it through DIY Australia and my husband and I built it and did all the painting. We then got a contact to put in the Caesarstone benches."
What's even better is Nadine managed to come in under budget, with the tiles and the blue-grey feature wall her cheapest but most effective quick fixes. "I always thought the splashback tiles would cost more, but they really didn't and I just love them. I love the colour, it's made the kitchen go from drab to something a lot nicer. Then the dark wall behind it (Porter's Paints' Atlantic), ties everything together beautifully. That'd have to be my favourite."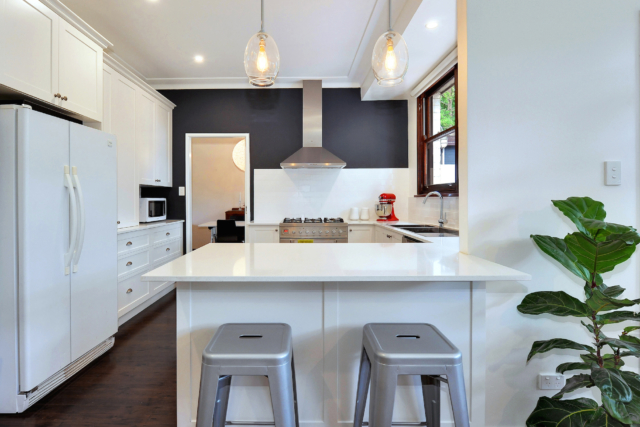 With her current home being her third personal reno project, Nadine is a serial renovator. With a great love of transforming spaces and making them both functional and beautiful, she also offers decorating services through her business, Fresh Focus Design.