After photography by Hannah McCawley
Swedish/Aussie couple Beatrice Fagerström and Jake Garvey transformed their home in Lawnton, QLD. Built in the fifties for the local paper mill workers, an extension to the house was built in the seventies. At its heart it is a weatherboard home that was later sheeted and recently rendered.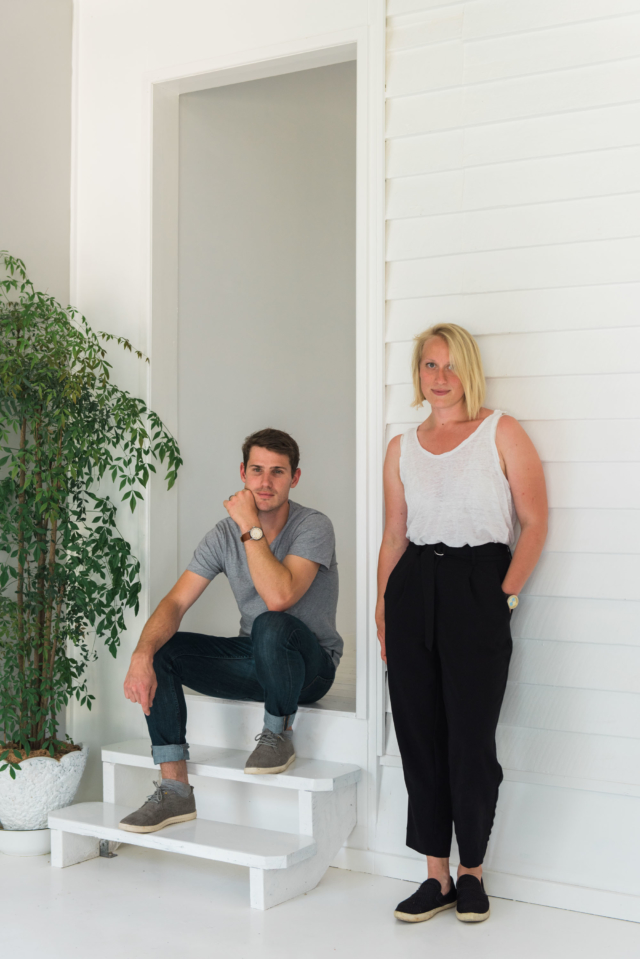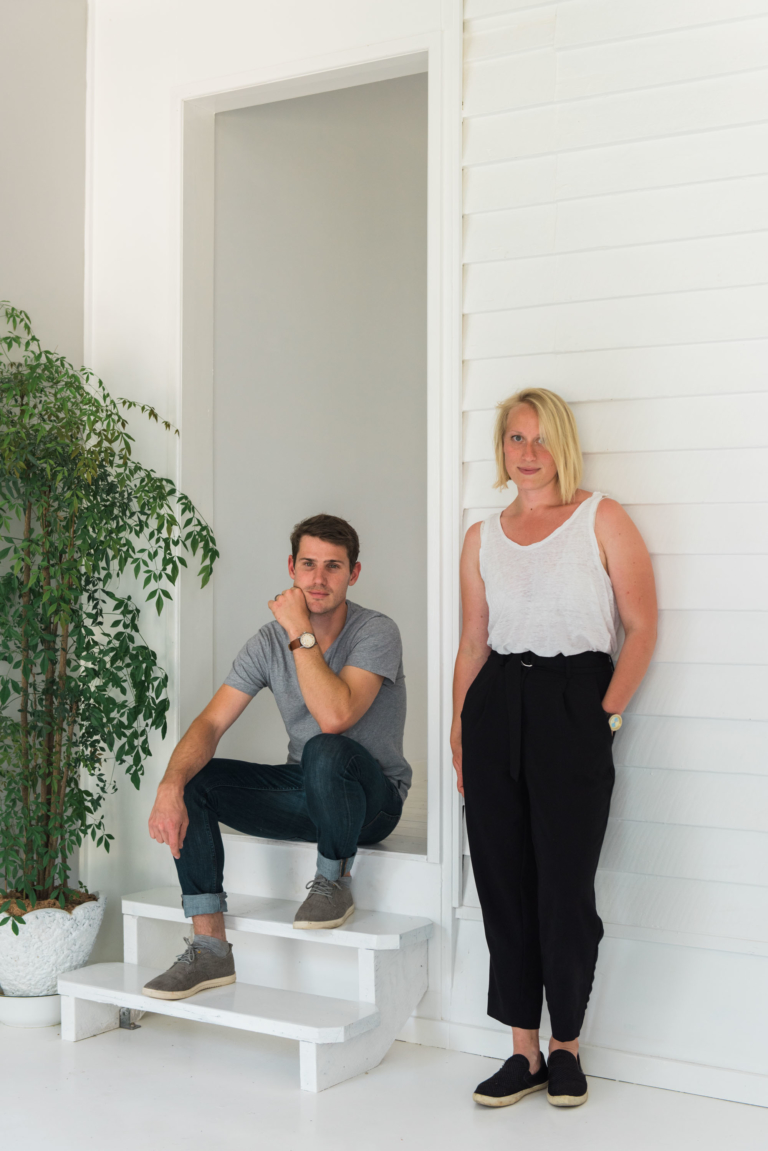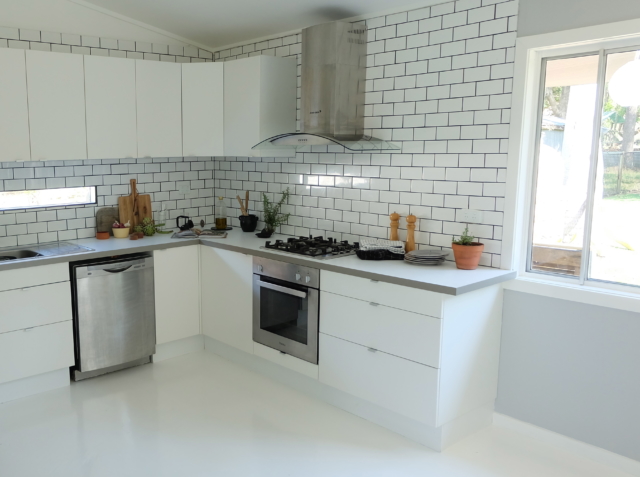 What was a dated mismatch of different wallpapers and (shock horror) carpet in the bathroom, is now bright, white and stylish. It's lucky Beatrice persuaded Jake not to turn around and walk straight out when they first went to view it!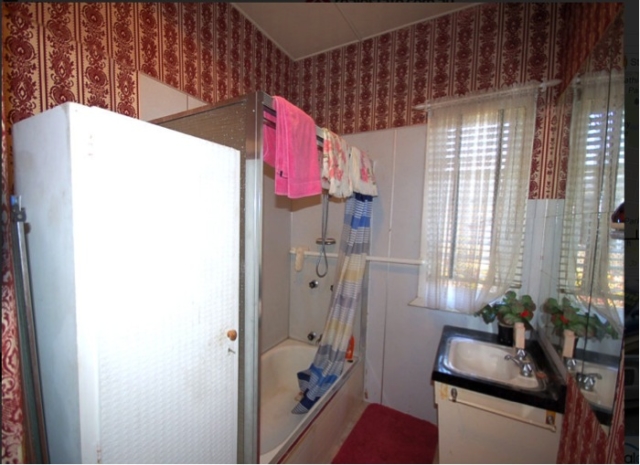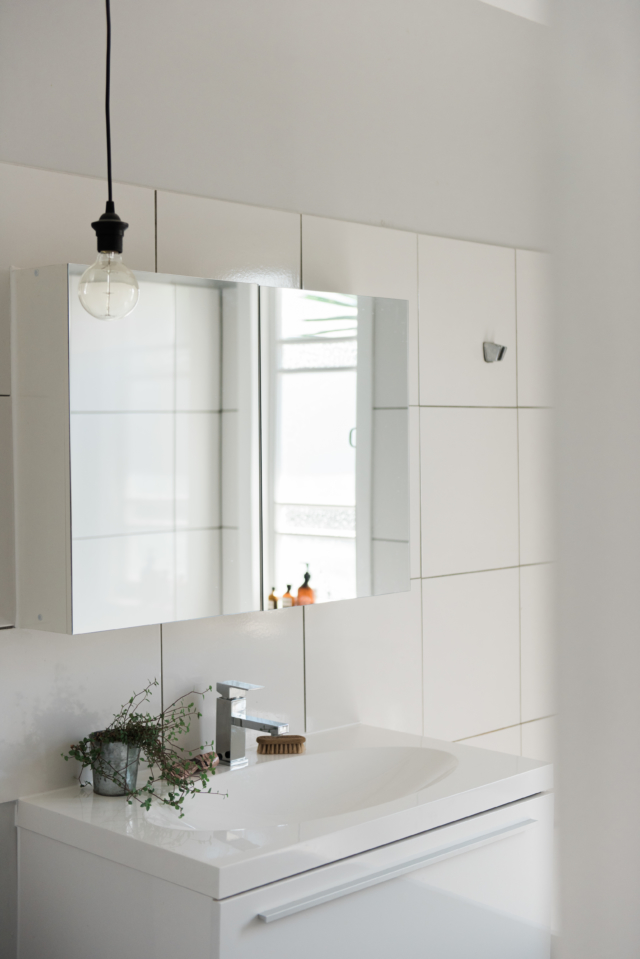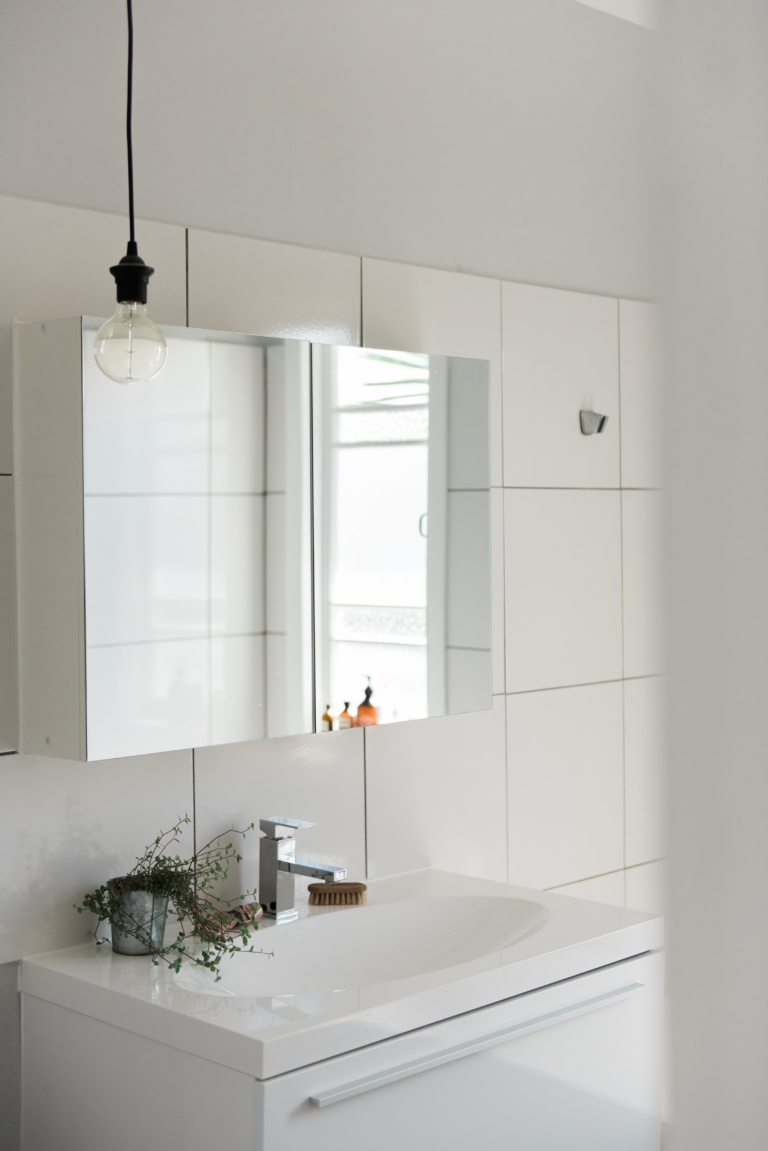 The couple were well equipped to take on a reno. Beatrice studied interior design and decorating and has her own business AusSwede Design & Styling, focusing on product styling, while Jake is a carpenter. Last year they started another business together, Stugan by Garvstrom, hand making wooden design pieces. "We love creating and working with our hands and we have a fine eye for simple design," Beatrice says.
This was their second home renovation but it won't be their last. "You do get hooked," Beatrice says. "Transforming a place into something you love with your own ideas and hands is something special. We believe that putting a bit more thought and clever design in can often achieve better results than throwing loads of money in to a renovation."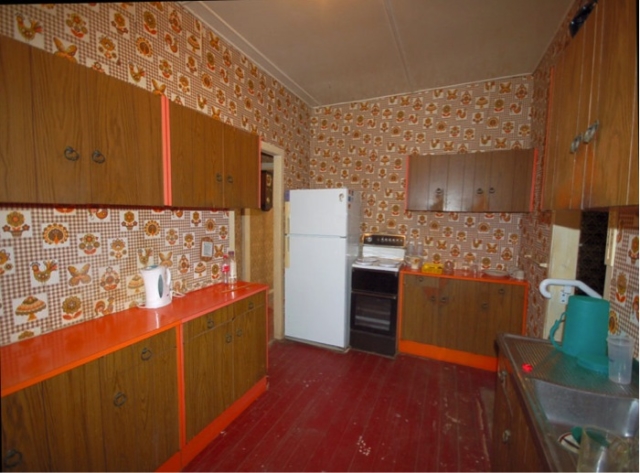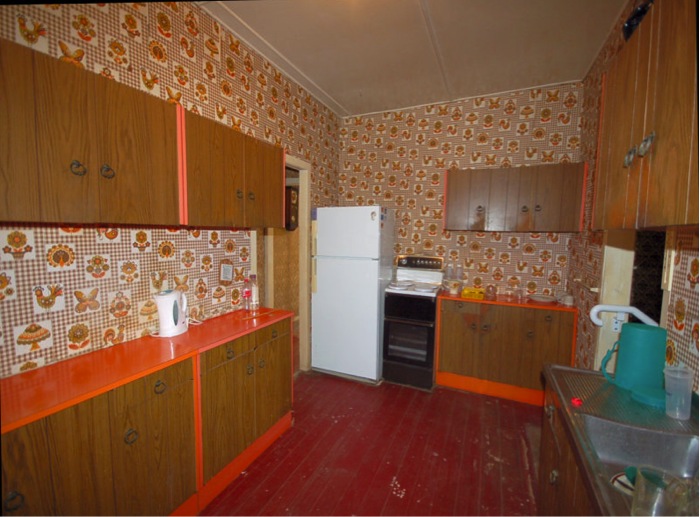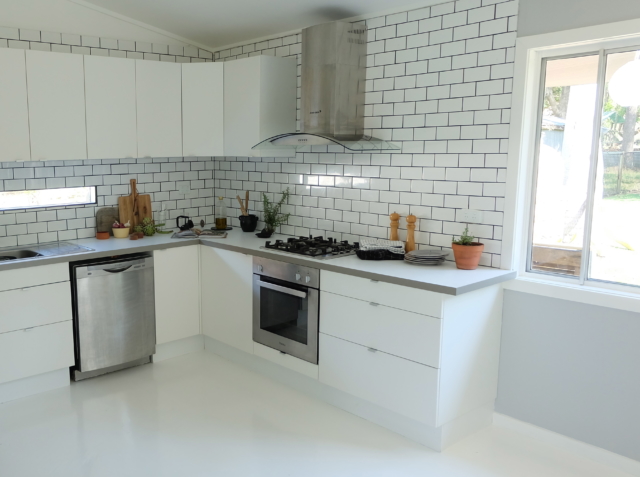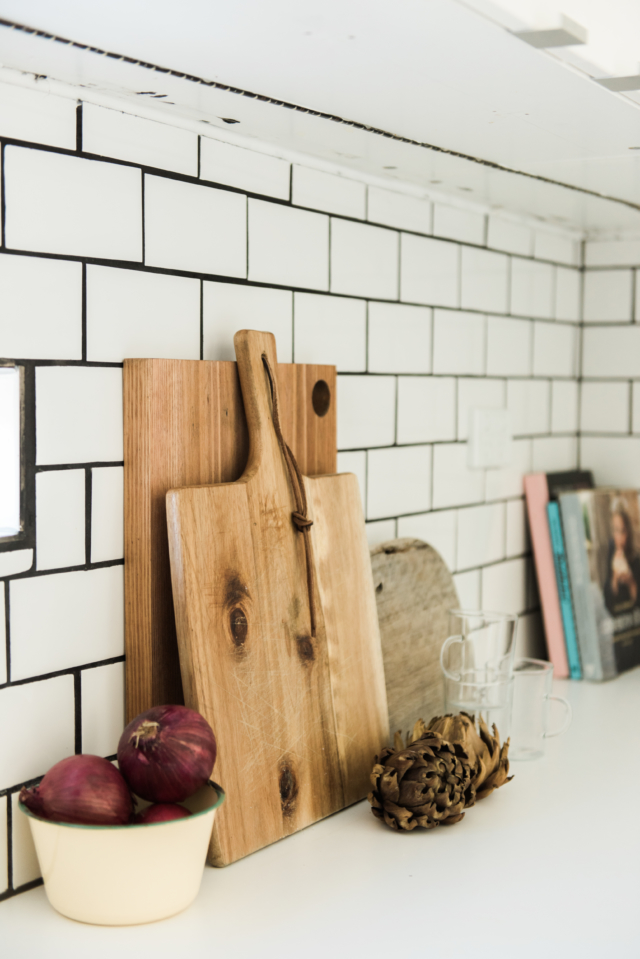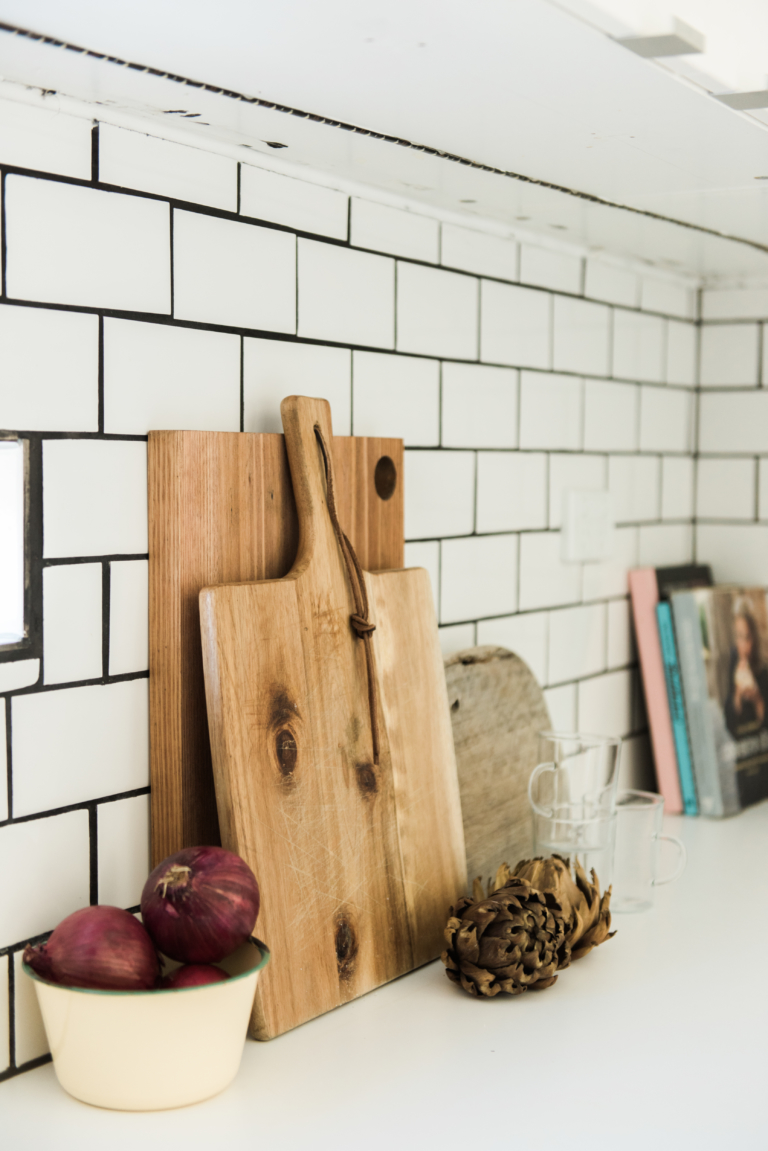 This project took two years, but was fitted in around studying and full-time jobs. "It was a lot of late night wallpaper scraping and painting and all our weekends were at home working. We became quite antisocial, actually very antisocial, except with each other and our dogs! Lucky we work together so well but of course we have had a few discussions during these years as well, like how the tiles need to be laid and what layout the bathroom should be! But it all worked out in the end."
The couple had a conservative budget but they enjoy finding cost efficient ways of creating a space. "If you look at the after photos of the house it is very simple and basic materials were used. We didn't go with the cheapest materials but we went with quality basic, which in my mind is timeless. You can make it to so much more if you give it a bit of thought. We also do most of the work ourselves. It is handy having a carpenter in the family and I have been Jake's 'apprentice' for a long time now!"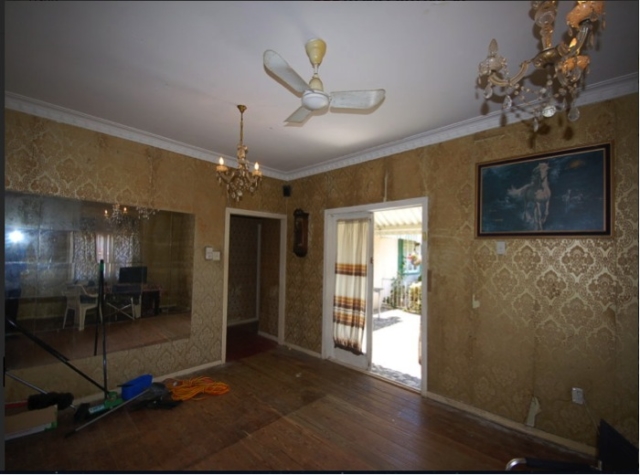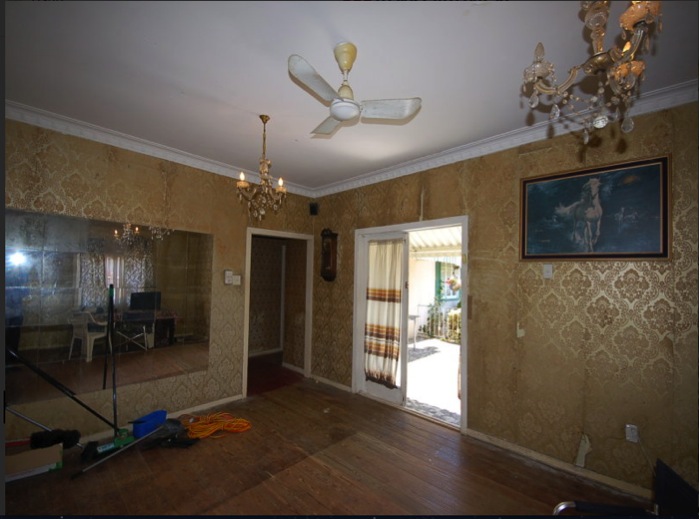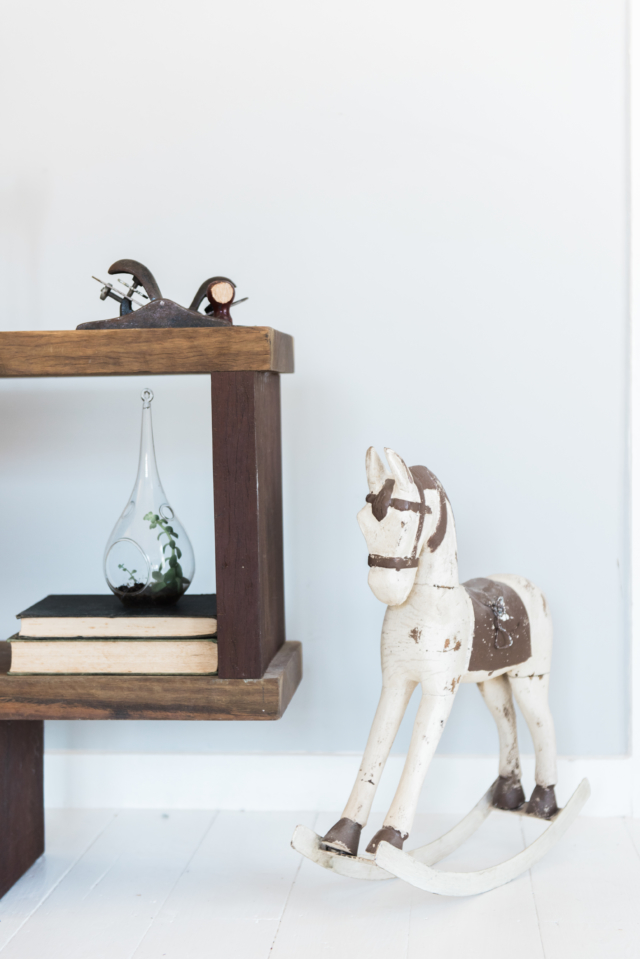 Although they always planned to sell the home, Beatrice and Jake like to approach renovations as though they're going to live in them. "We add personality in a cost efficient and clever way. This can be a trap for most people, but we believe it is better to put heart into what you are doing and the easiest way is to become attached to your reno."
There was a lot of painting: the floorboards became white and the walls grey. They opened up a big part of the wall between the living room and the dining/kitchen to bring in more light and make it more connected, and moved a few windows to bring in more light as well as get the balance right in the space.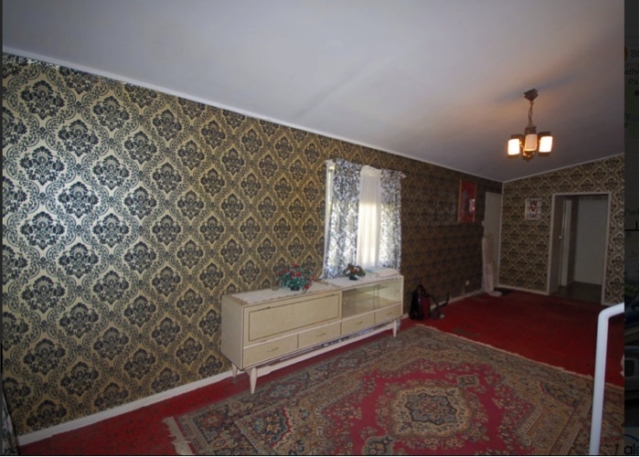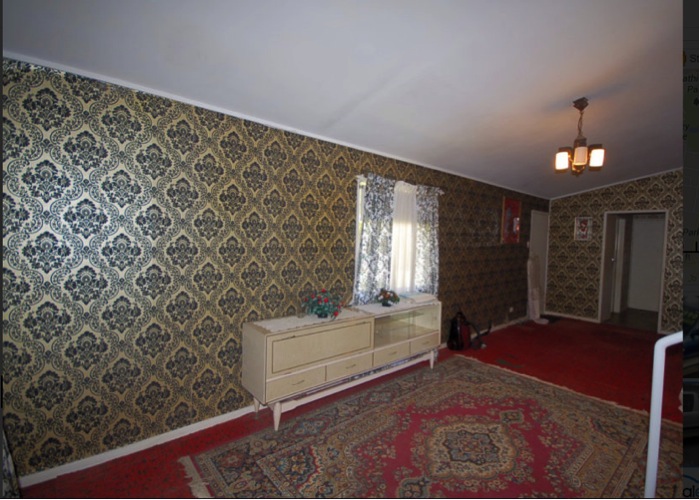 They created a new third bedroom (which is the study today) and moved the kitchen into a more central place. "We didn't know that the house was made out of weatherboard when we bought it (they had sprayed a concrete render on the house), but when we removed some sheets on the wall between the new part of the house we found turquoise weatherboards. We left them exposed to bring some character and texture into the space but we painted them white."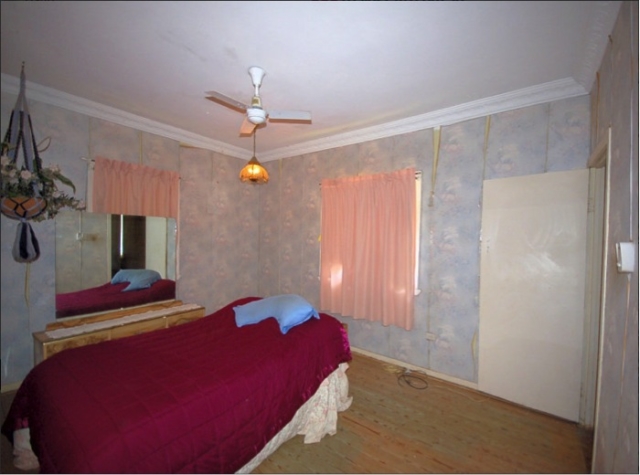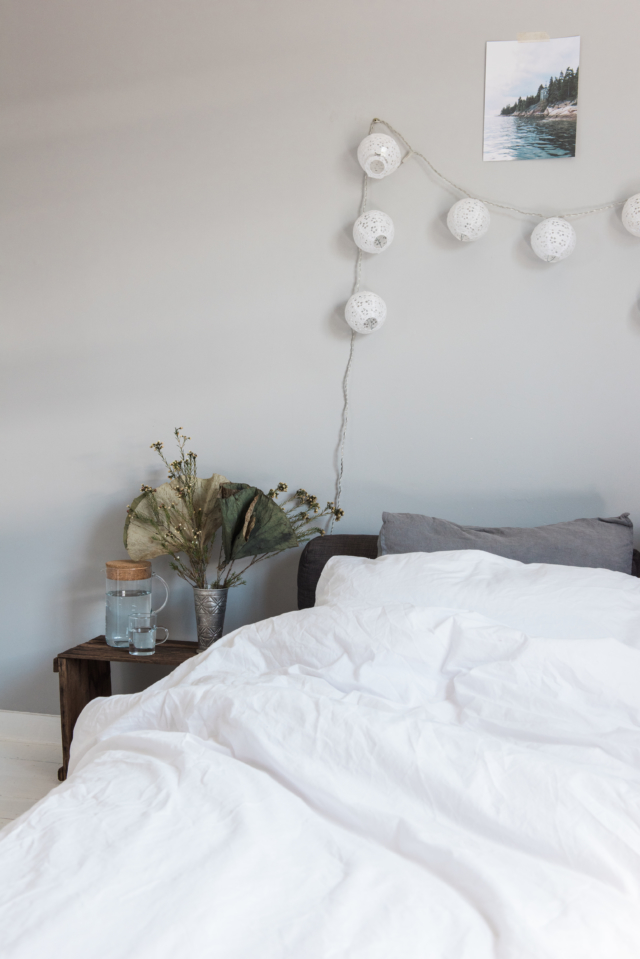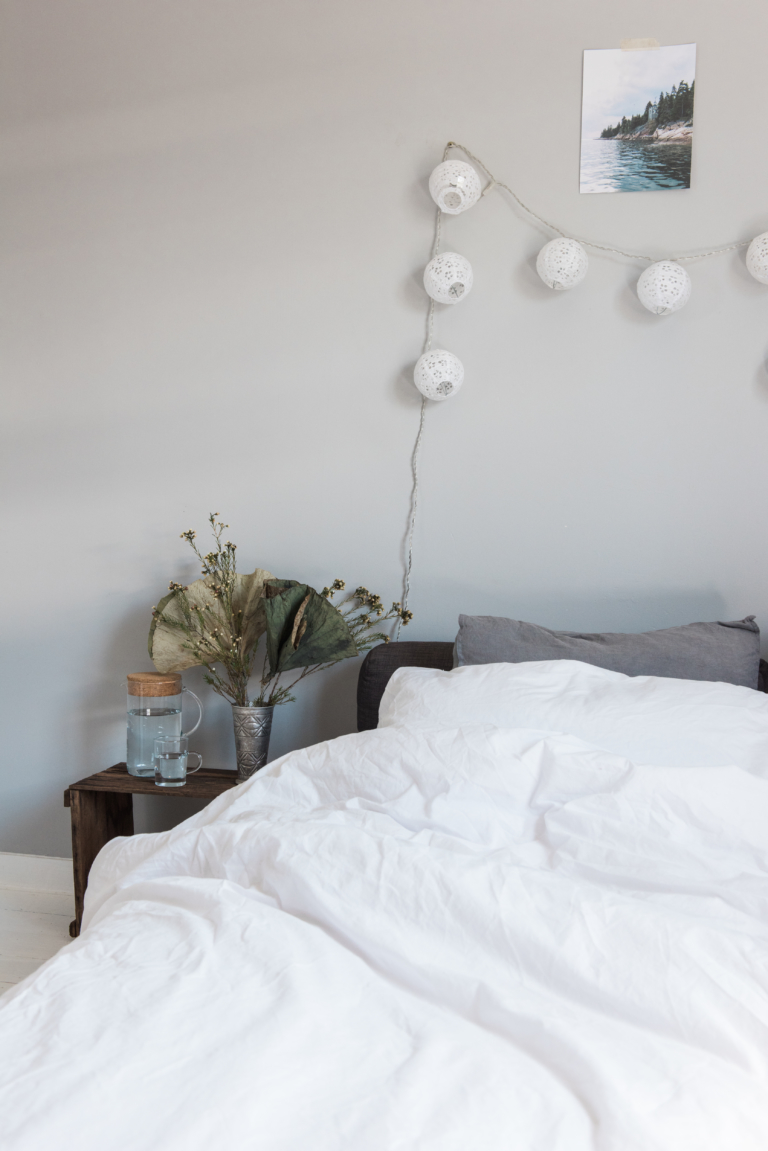 The biggest challenge, seeing as they were renovating to sell, was finding a happy medium and not doing too much of what they personally would like. "If we were renovating to stay we would have done some things differently, but funnily enough we often look at it now that it is finished and say we wouldn't change a thing. We would often disagree about things that add value as Jake was always focused on energy saving and I was all about style. This is why we make a good team because our compromises are not huge and our ideas make what we have created work."
Beatrice says having a uniform colour scheme and finding the balance of contrasting the new with the old is what has made the biggest difference. Paint, without a doubt, was the biggest bargain. "It is such a simple way of creating a new space. Also, flooring can make a big difference (but that can cost a bit as well). We also tell everyone to change your lights to LED if you already haven't already done it."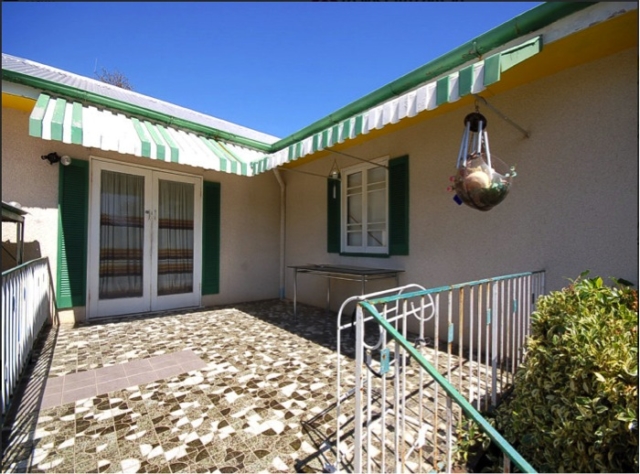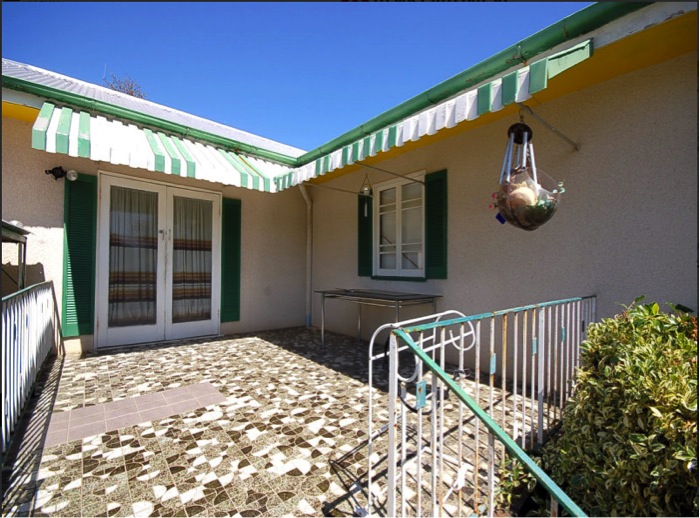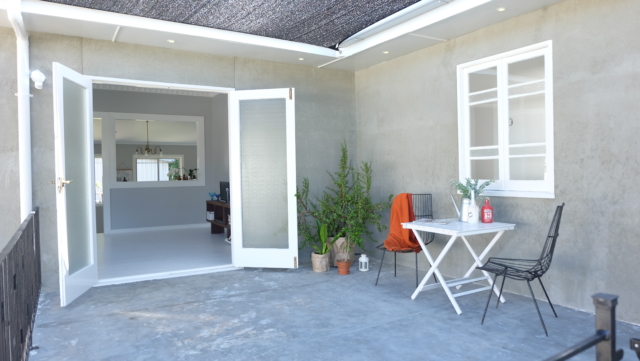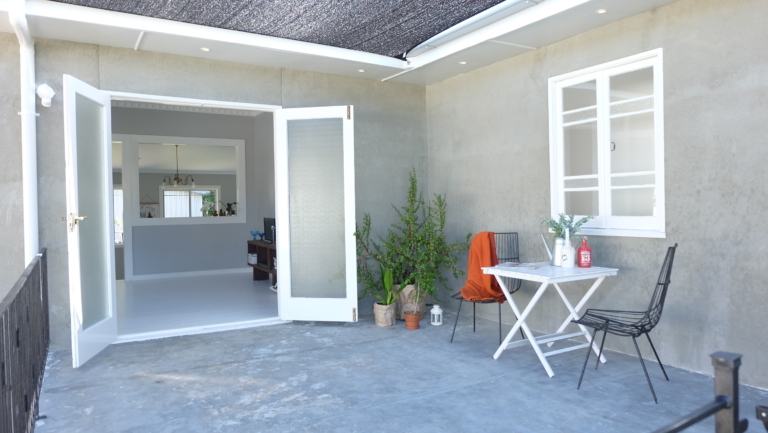 Beatrice loves that the kitchen and dining room are now together while Jake's favourite spot is the front deck. "Beatrice worked so hard and did everything out in this area herself and it is just a lovely place to sit, read a book and relax." Visitors always love the bathroom with its huge bathtub and floating vanity.
The couple's next project will be in Sweden, where they are moving to, but this time they'll be building from scratch. Or at least that's the plan for now.
Their advice for would-be renovators is: "Look at the house and renovate it honouring whatever heritage it may have. Keep as much of its original character as possible and don't try to make it into something it isn't. Find the features and the beauty in the home and work with them. Think outside the box while being in it. Also, whatever you do, don't cut corners. Do it right the first time and there won't be any issues."