Located in Sydney's lower north shore, this once tired Roseville property was given a timeless makeover by Integriti Projects. In just five months, the team transformed the entire interior of the house, focusing on creating a beautiful, functional home for a growing family.
Going into this refurbishment, there was a key focus on renewing the once rundown main and ensuite bathrooms and breathing new life into each with a modern and fresh design. While it was important to achieve a stylish design, the team wanted to ensure they were making good use of both spaces and delivering a product that was also very functional and included adequate storage.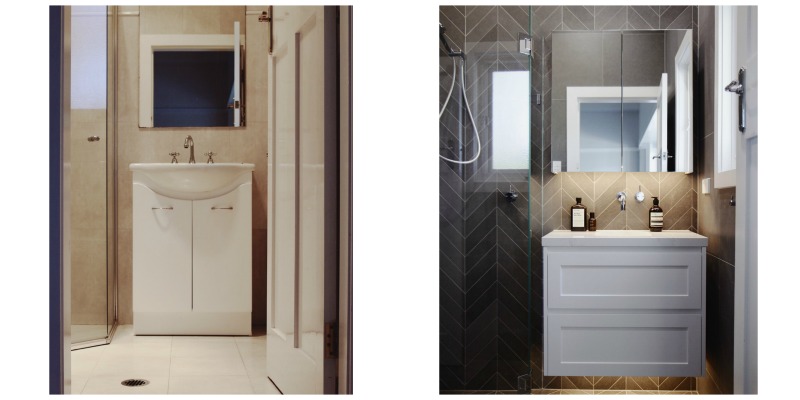 The design brief behind the main bathroom was to create a warm, spacious area that allowed the children to store all their essentials out of sight. The team added a custom made vanity and concealed shaving cabinet but there is also plenty of space for multiple people to be in the bathroom at once; an issue that faces many families when children are getting ready for school!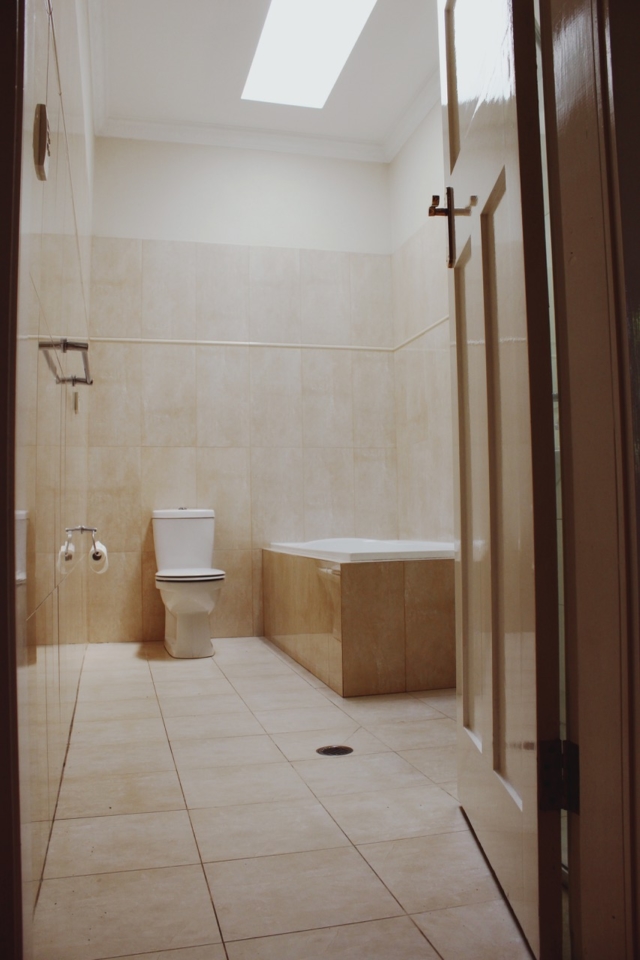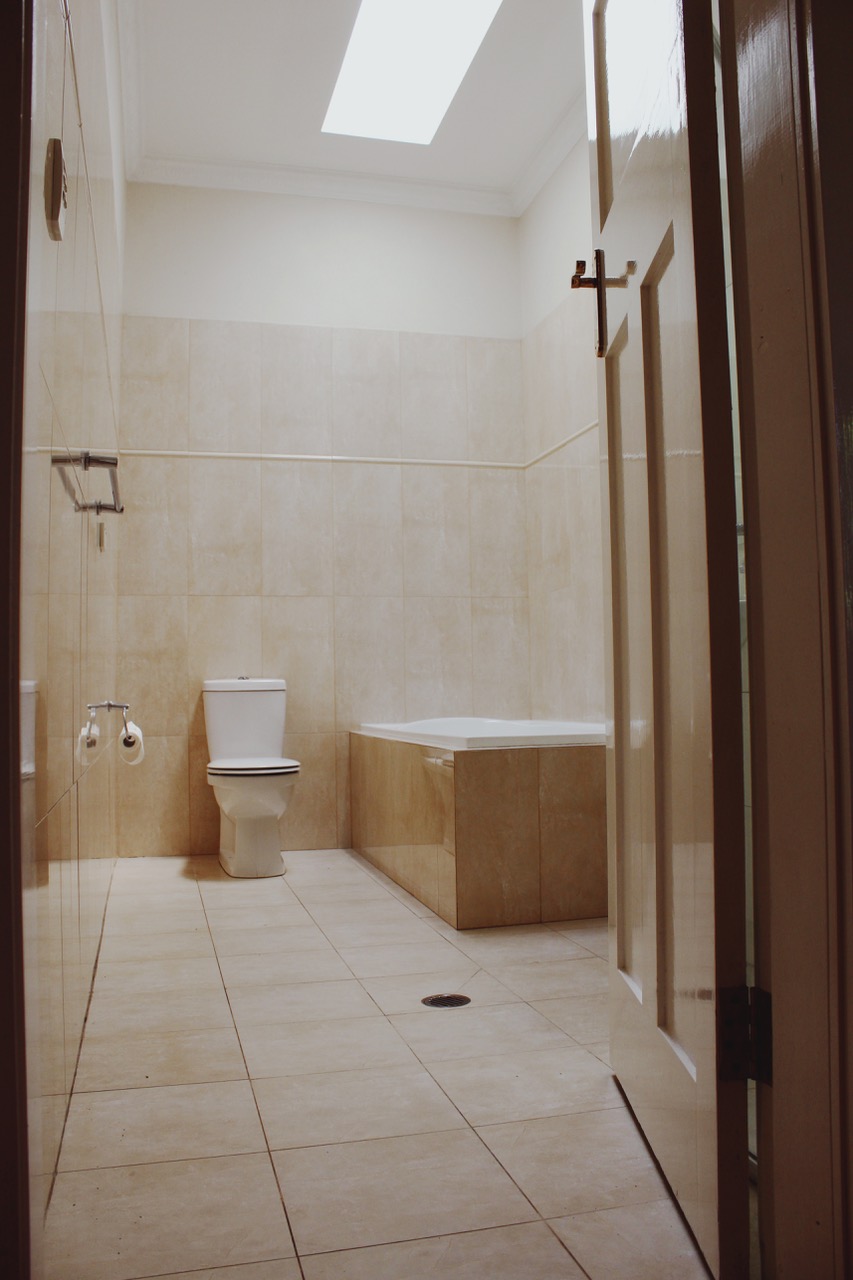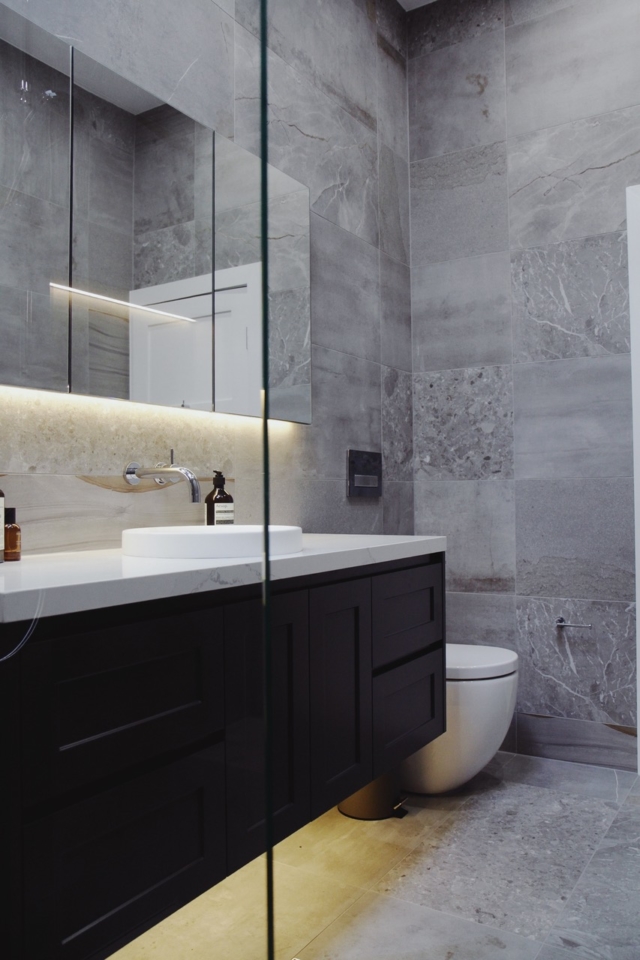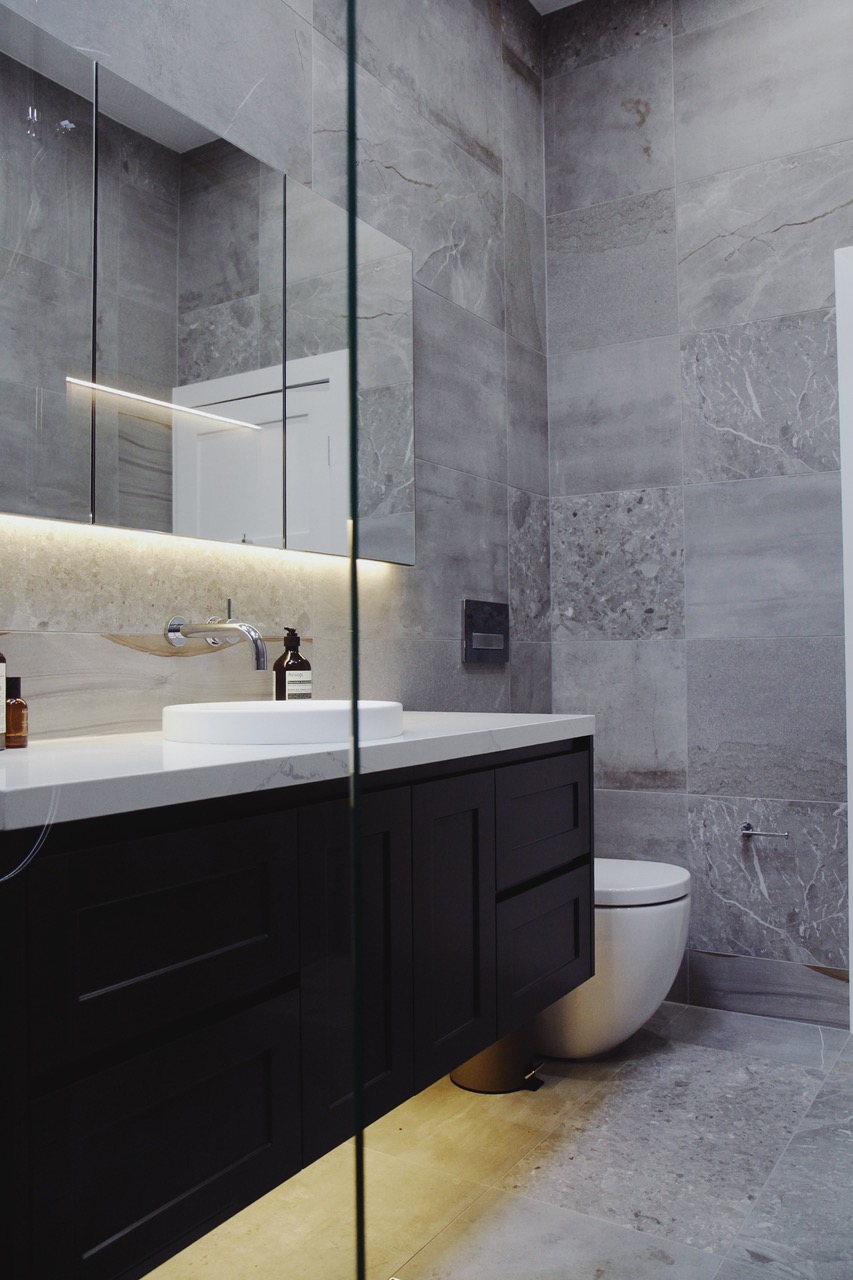 The soft lighting assists in bringing out the relaxing nature of this space while the earthy tones create an effortless flow between rooms, and the theme created throughout the rest of the home.
Continuing the earthy stone statement, the ensuite features deep grey chevron pattern titles that draw the eye up the wall. As with the main bathroom, storage was crucial for this room so two shaving cabinets were added above the toilet and vanity. It is the perfect place for the parents to unwind and indulge in some pampering.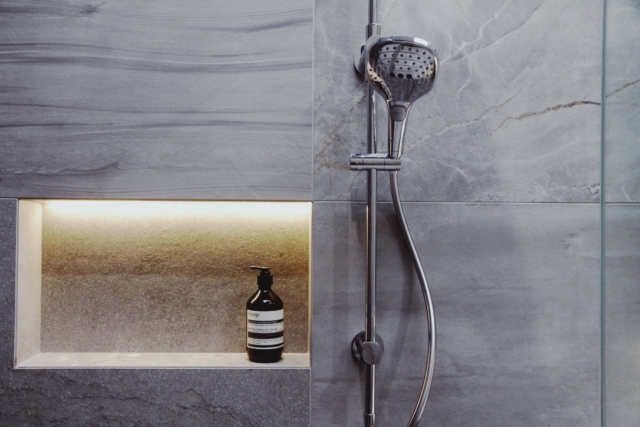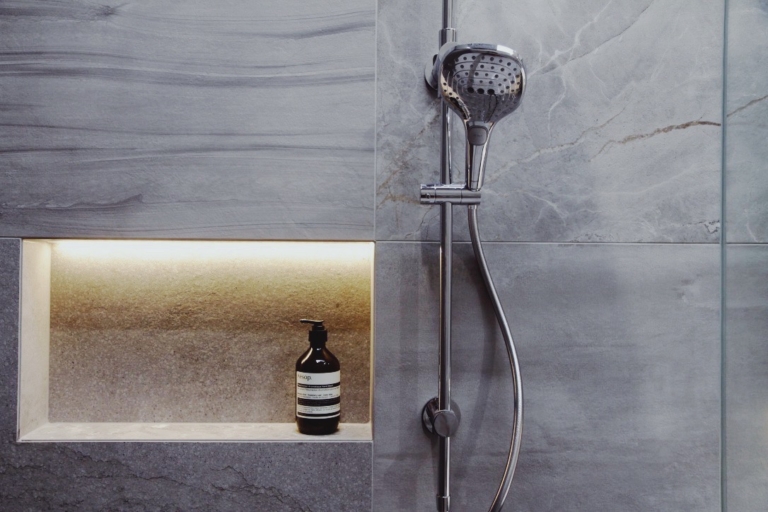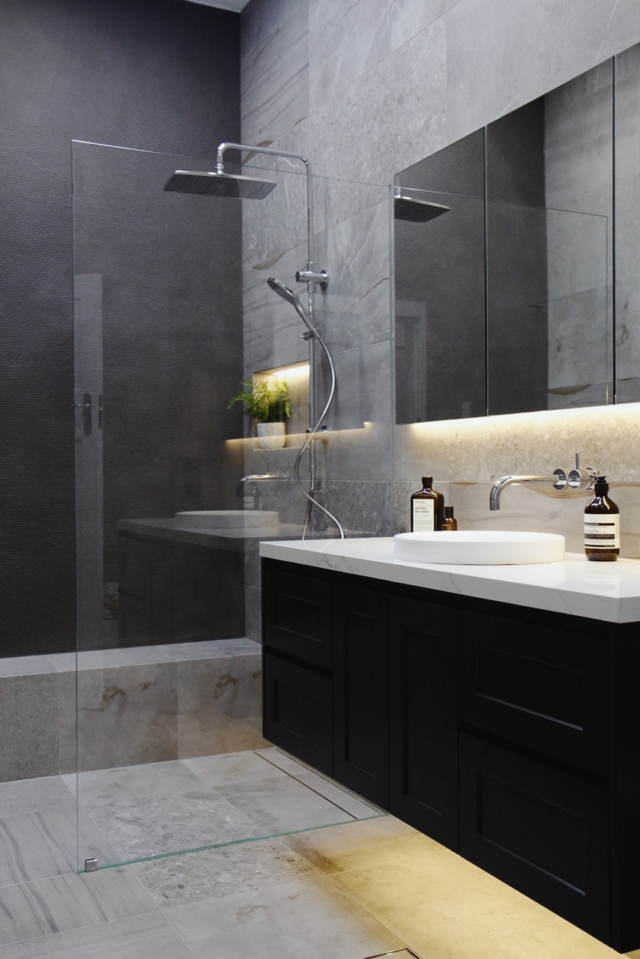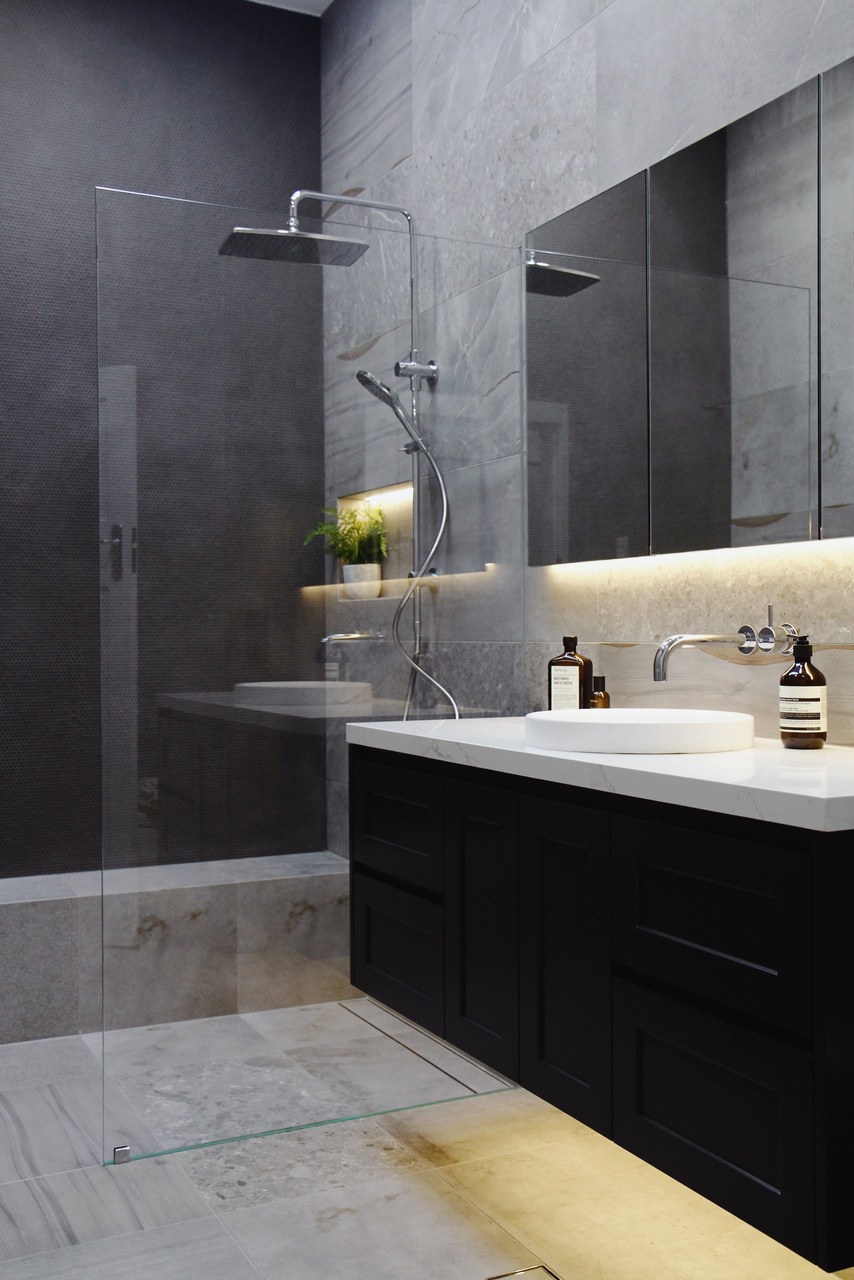 The bathrooms, along with the entire family home, exceeded the owners' expectations and they were absolutely delighted with the refurbishment. With such a stunning interior, the owners have now decided to upgrade the exterior of their house including an external living area, new driveway, new roof, re-painting and landscaping of the gardens.