If there is one space that embodies the spirit of this recently renovated Sydney family home, it's the delightful entry. Designed by Woods and Warner (formerly Designers in the City but we'll reveal more on that later), crisp black and white combines with a colour-burst of abstract art to create a gorgeous space that sets the tone for the rest of the home.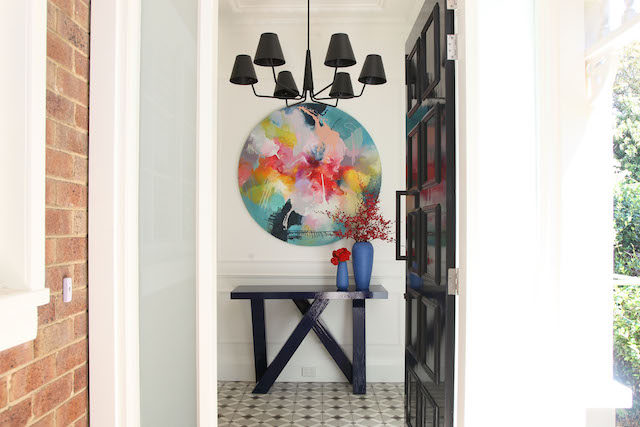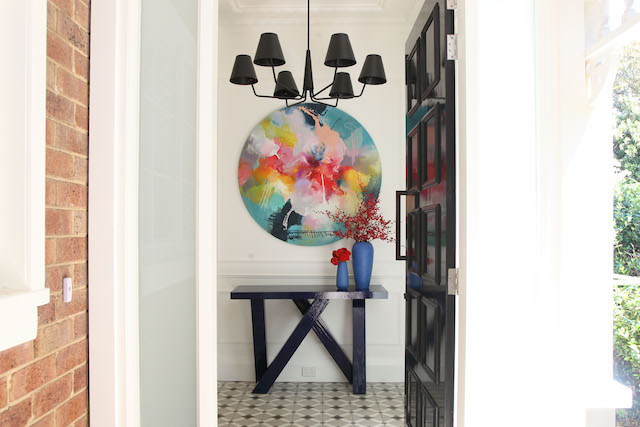 "The separate tiled entry worked really well as it was simple in its execution but it added personality. Also, the modern pendant choice is unexpected, yet it works! The whole thing is a little quirky but very much tasteful and it creates a wow factor when you enter the home," says Woods and Warner co-director Jacinta Woods (Sonia Warner is the other half of the design duo).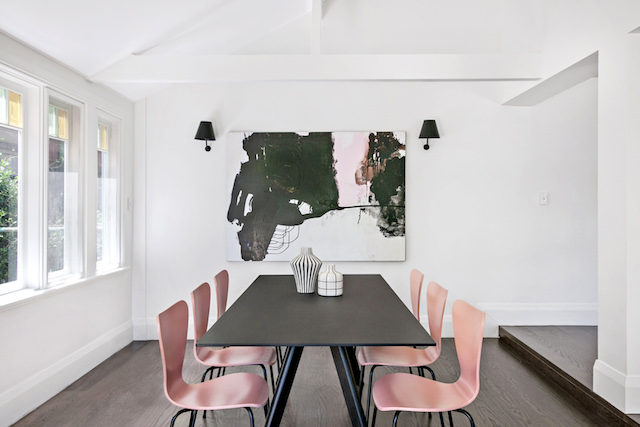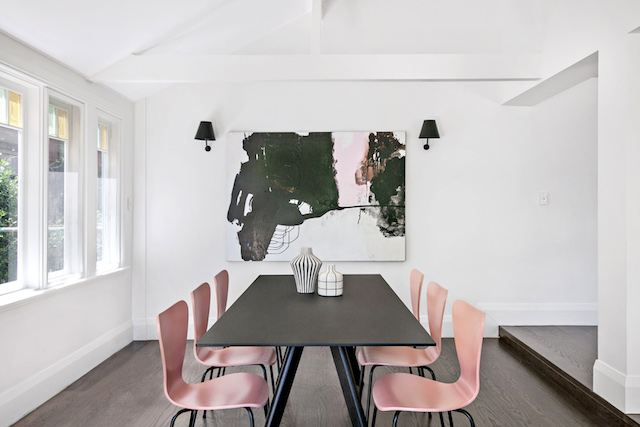 Originally a 1930's home, the residence was last renovated in the 1970's and thus in desperate need of love. "The primary reason for renovating was to open up the home and provide its growing family with a functioning and practical space. Walls needed to be pulled down and opened up and we needed to create the illusion of more space and light – the lack of omitted light was rectified and the use of white was paramount," says Jacinta, who overhauled the home's wet areas too. "The kitchen and bathrooms were diabolical and not practical to live in every day," she said.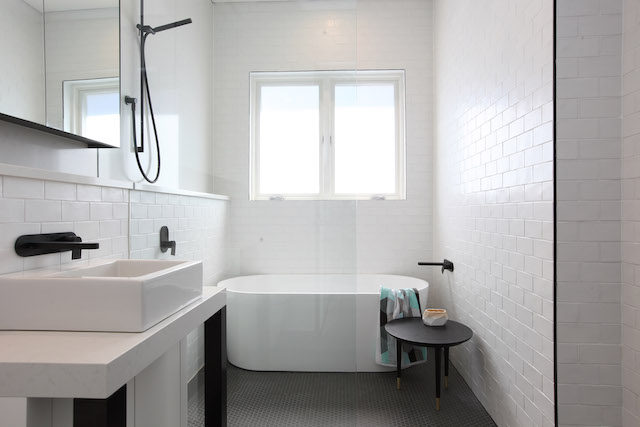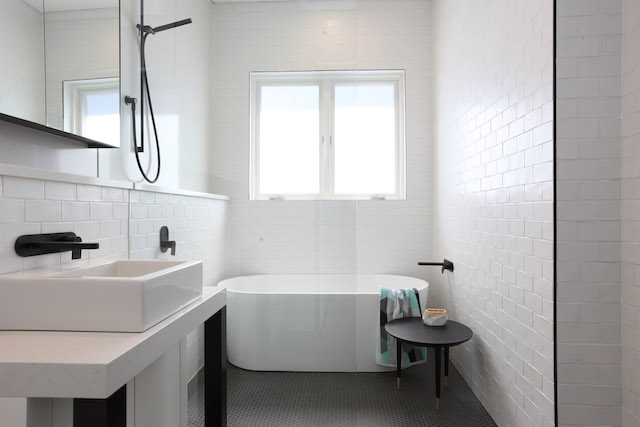 While the end result has produced a mix of federation and mid-century design, the owners were keen to honour its past. "They wanted a more minimalistic approach to the home without completely ignoring its age," says Jacinta who livened up the monochrome space with a series of abstract artworks, commissioned by artists Kate Clarkson and Lola Santiago from Art 2 Muse.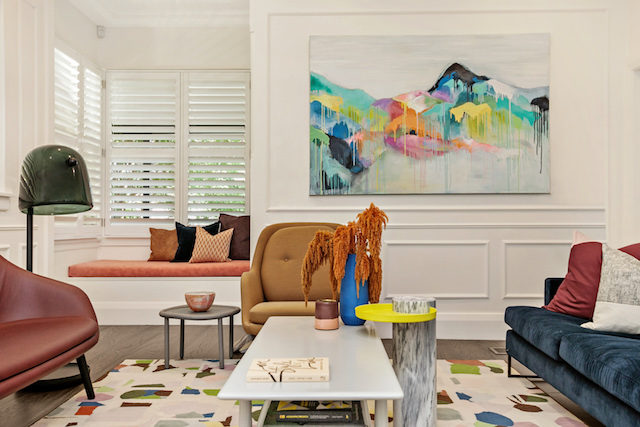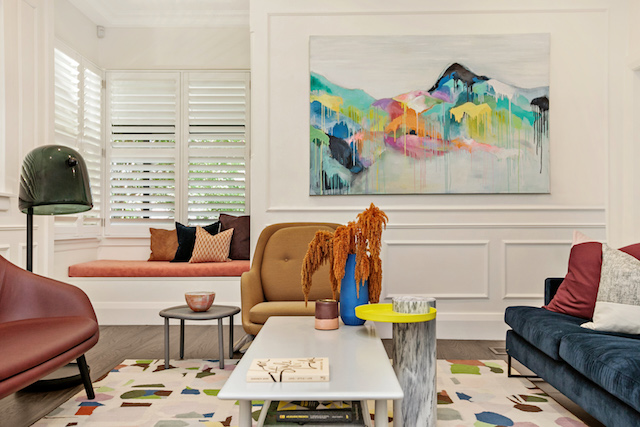 As for the company's rebranding – it's merely a reflection of its evolution. "After a decade of working together, we have creatively evolved, and feel it's the perfect time to rebrand to a name that reflects the love and dedication we hold for art and design. Our philosophy remains the same though –  we're a design agency built for clients who seek distinctive and innovative design solutions with lateral thinking and execution," says Jacinta.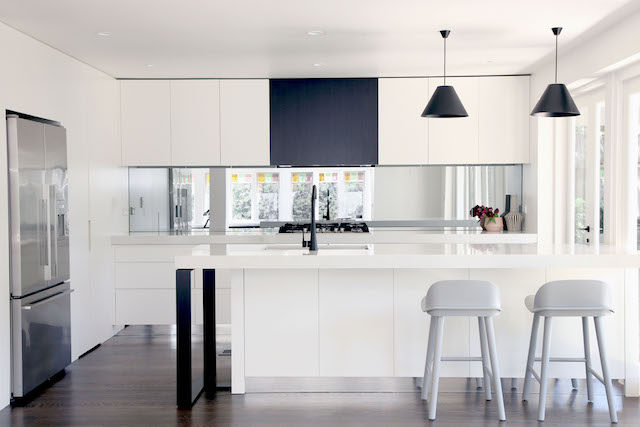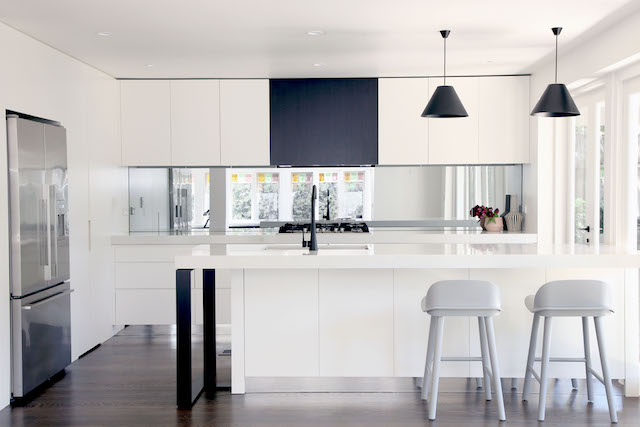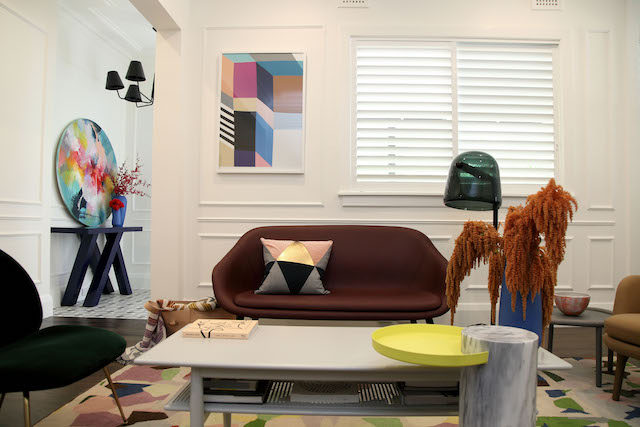 Check out more from Woods and Warner here.