While veteran decorators, this seven-year-old federation style home in Pakenham, Victoria, marked the first renovation project for Yvonne Wilkins and her husband Ian. Doing much of the work themselves, they transformed a dated interior, which was all beige (and I mean all beige: ceilings, walls, floors, doors, fixtures and fittings!) into a beautiful entertainer's home.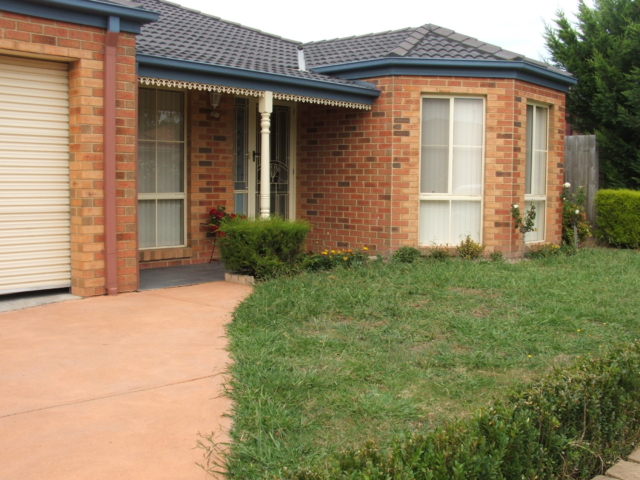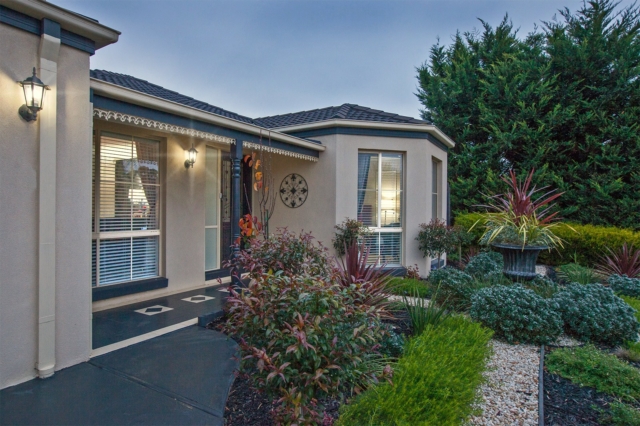 "We had the front facade rendered which completely altered the look of our home and we completely revamped the front garden," explains Yvonne. "Internally, we repainted the entire home with Dulux Antique White; laid Spotted Gum laminate flooring over the old existing terracotta floor tiles; updated the kitchen and installed a 40-metre indoor/outdoor alfresco room."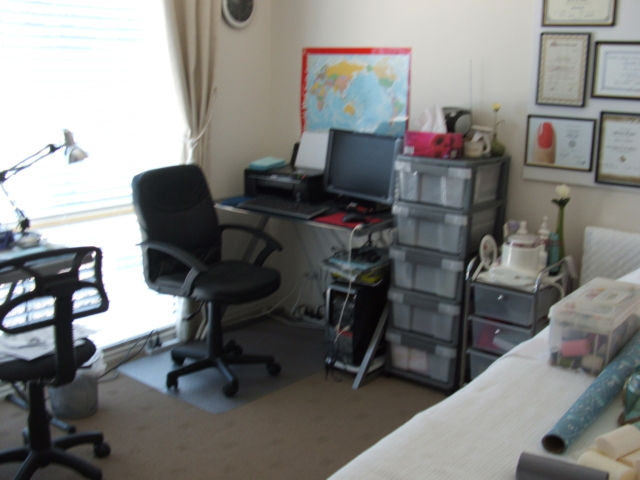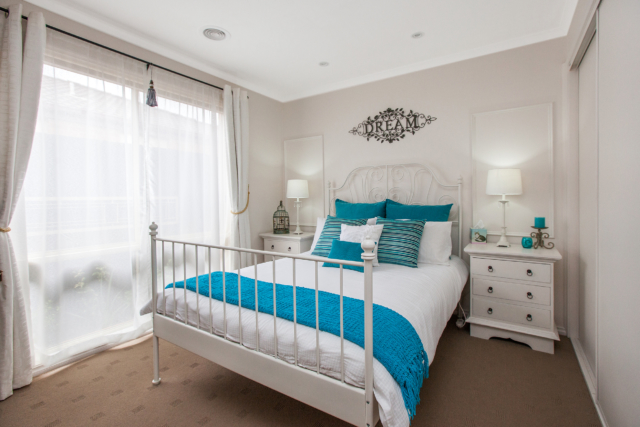 Having originally bought the home in 2012 for $330,000 and selling it in 2014 for $370,000, the whole renovation process cost $20,000, leaving them with a tidy profit of $20,000. "The market was a bit slow at the time," says Yvonne. "So we would definitely have received a lot more if we had waited for the market to improve. But we just wanted to move again and tackle another project."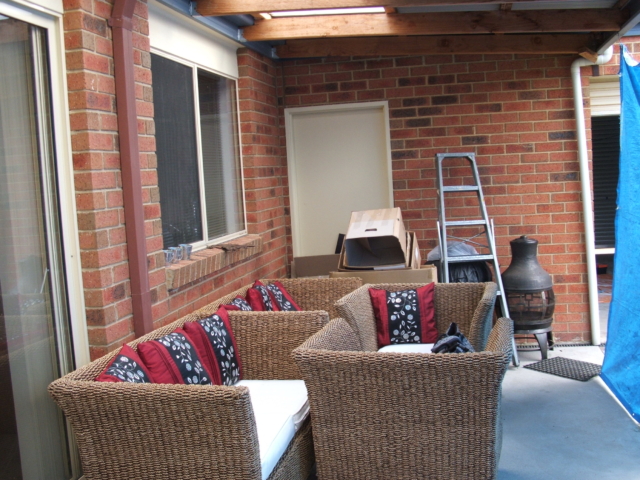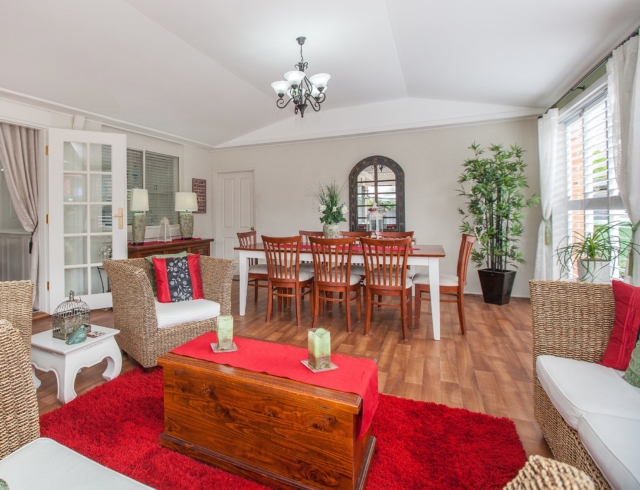 With the alfresco room marking the home's most significant change, it became a hub of activity all year round. Featuring a raked ceiling and aluminum plantation shutters, the room also housed a barbecue area, a hot spot for family get-togethers. At the time believing this would be their forever home, Yvonne and Ian were adamant about not cutting corners.
"We put all our time and effort into bringing this home to the standard that we were happy with as we were deciding to live in it permanently," explains Yvonne. "But of course once it was all completed, we got itchy feet and we were looking to tackle another project and decided to sell. We are now in the throes of building a new home and looking forward to landscaping, painting, wallpapering and decorating."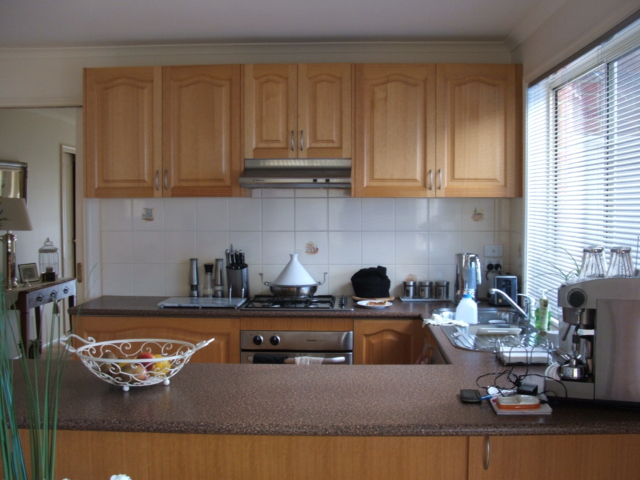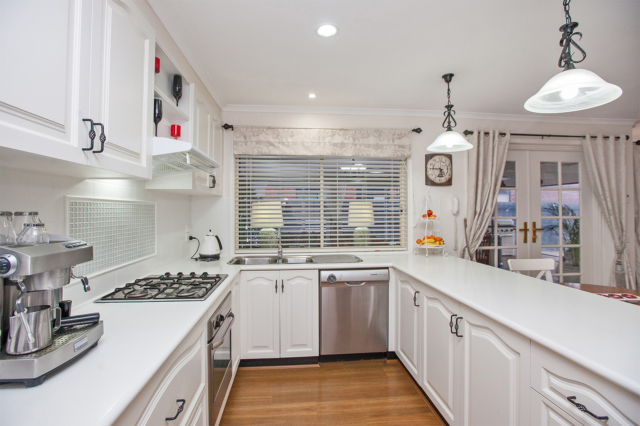 Also a standout in the home is the kitchen, with the revamp costing only $2,500. "We used a Rust-oleum product in Diamond White to resurface the benchtops; spray painted the Tassie Oak kitchen cupboard doors in an Antique White satin; painted the tiled splashback in a White Knight tile paint and replaced the handles with antique wrought-iron look ones. We also installed two overhead pendant lights above the island bench from Bunnings and matched these lights with the five-tier wrought iron light in the alfresco room."
Now with one renovation, many decoration projects and even a few new builds under their belt, Yvonne has an abundance of advice for would-be renovators. "Go for it! You not only learn more on the way, but it's so satisfying to know that you have achieved most of the work yourself. Also make sure that you not only keep to a strict budget, but have a contingency to work to in case you come across any unforeseen surprises, especially in older homes. We were one of the fortunate ones."