With its boxy clean lines, concrete and large glass panels, this Melbourne family home could have been just another sterile modern residence if not for its stylish use of timber.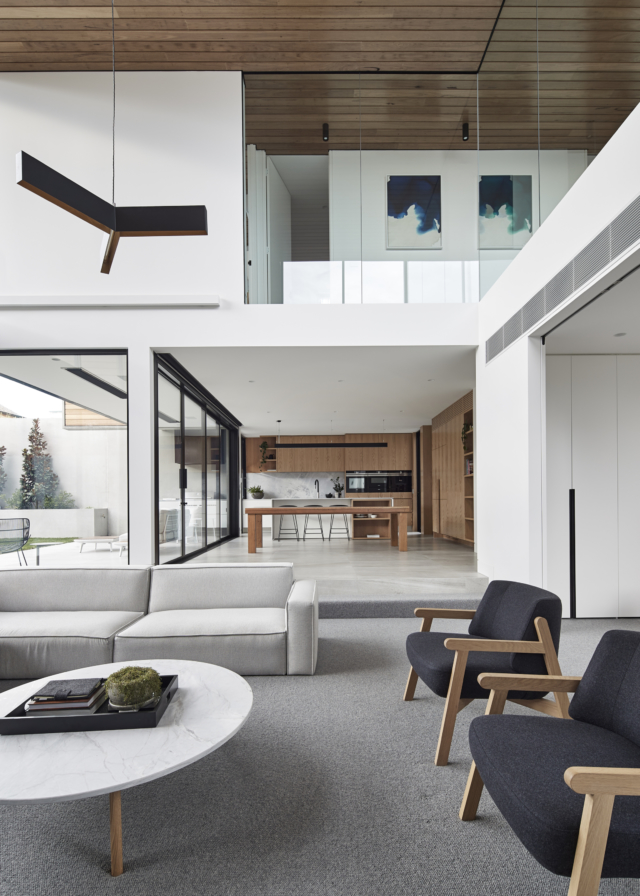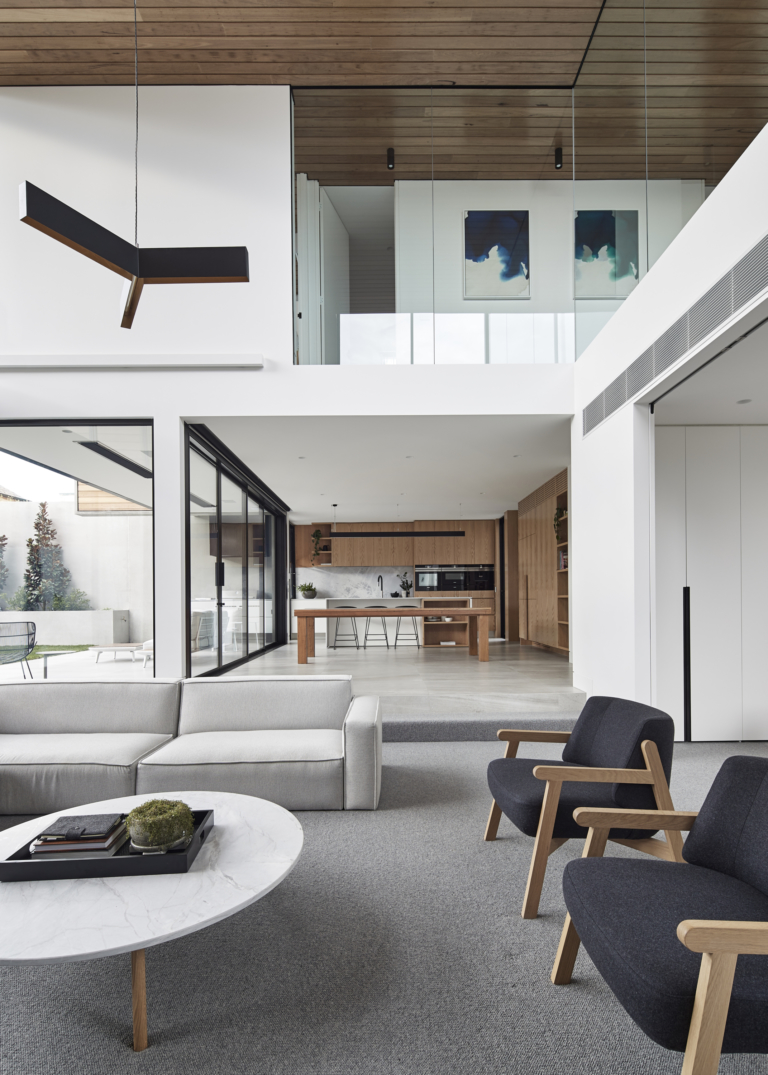 "We introduced warmth to the interiors with American oak as well as blackbutt cladding and joinery. Our intention was to truly expose the natural beauty of the materials," says the home's architect Feras Raffoul, the director of FGR Architects.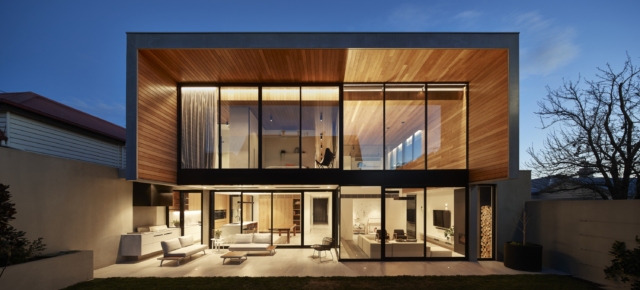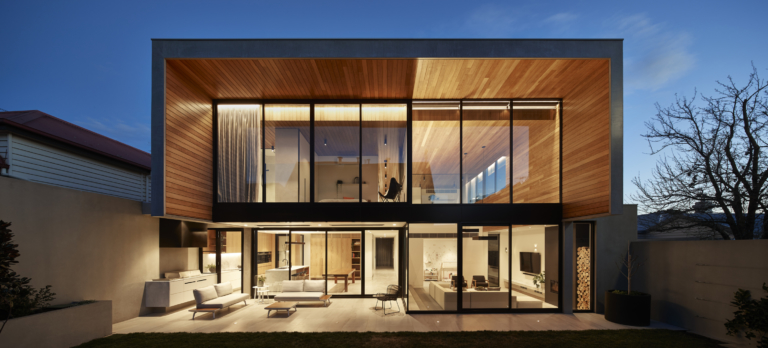 Featuring vertical wood storage in the lounge room and timber cladding on the walls and ceiling, the generous living area is undoubtedly the heart of the home. It's a large living space that provides connection to almost every other part of the two-storey residence and the room expertly captures the light too, in large part due to the double height ceiling void.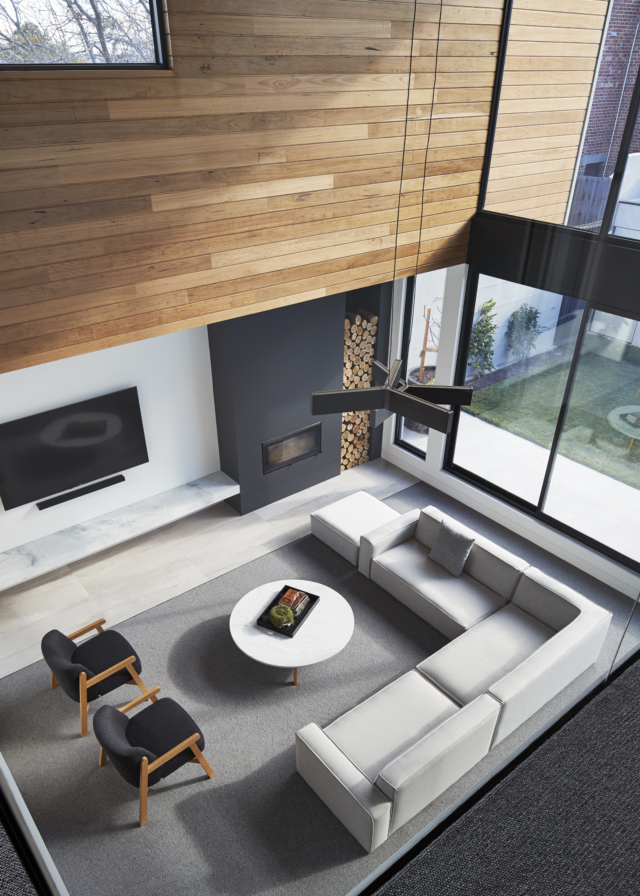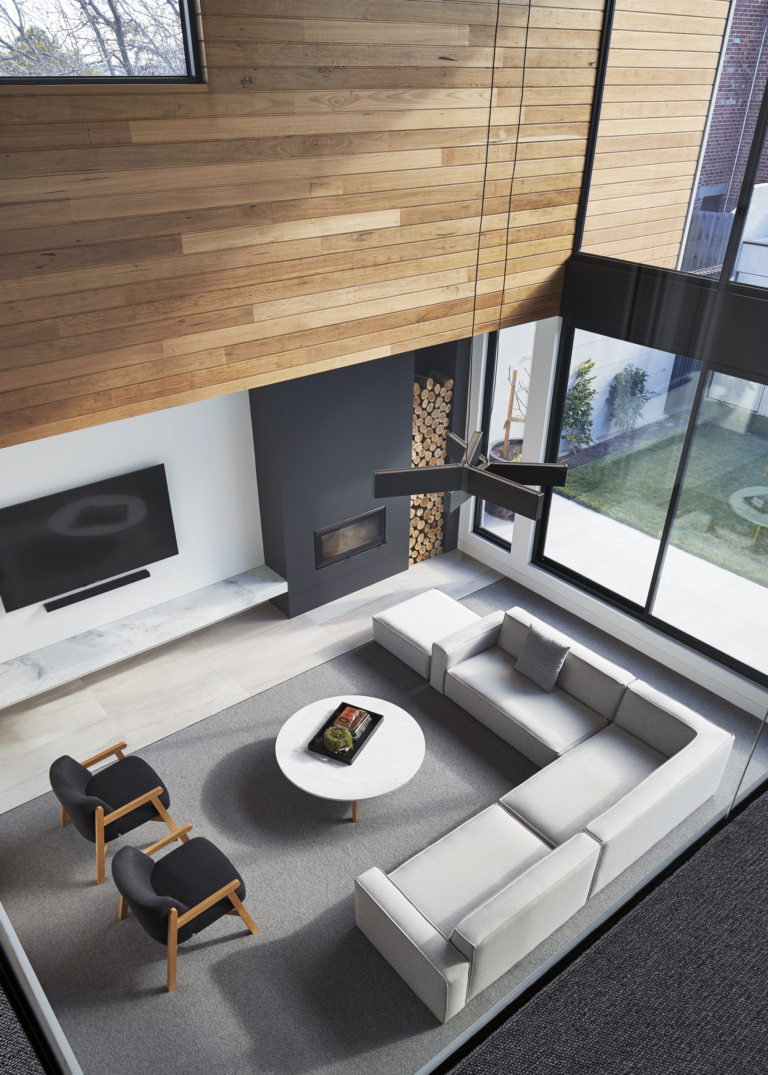 Outside, a U-shaped timber-clad cantilevered canopy provides both a statement and shelter in the north facing alfresco area. "The canopy is the strongest language of the design. It frames the house and north elevations, providing a sense of welcoming to the solar activity throughout the day. Creating effective outdoor spaces was just as important as the indoors for this home," says Feras.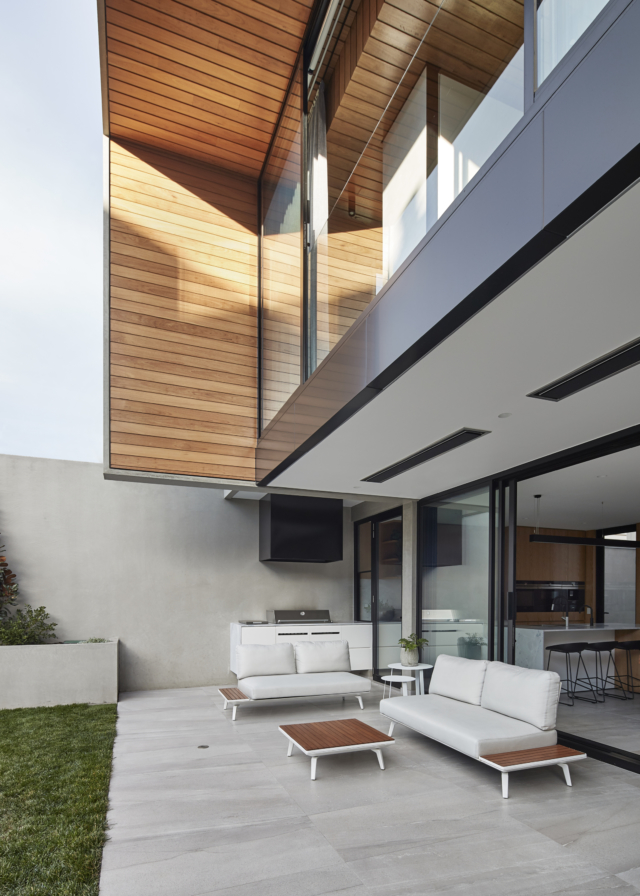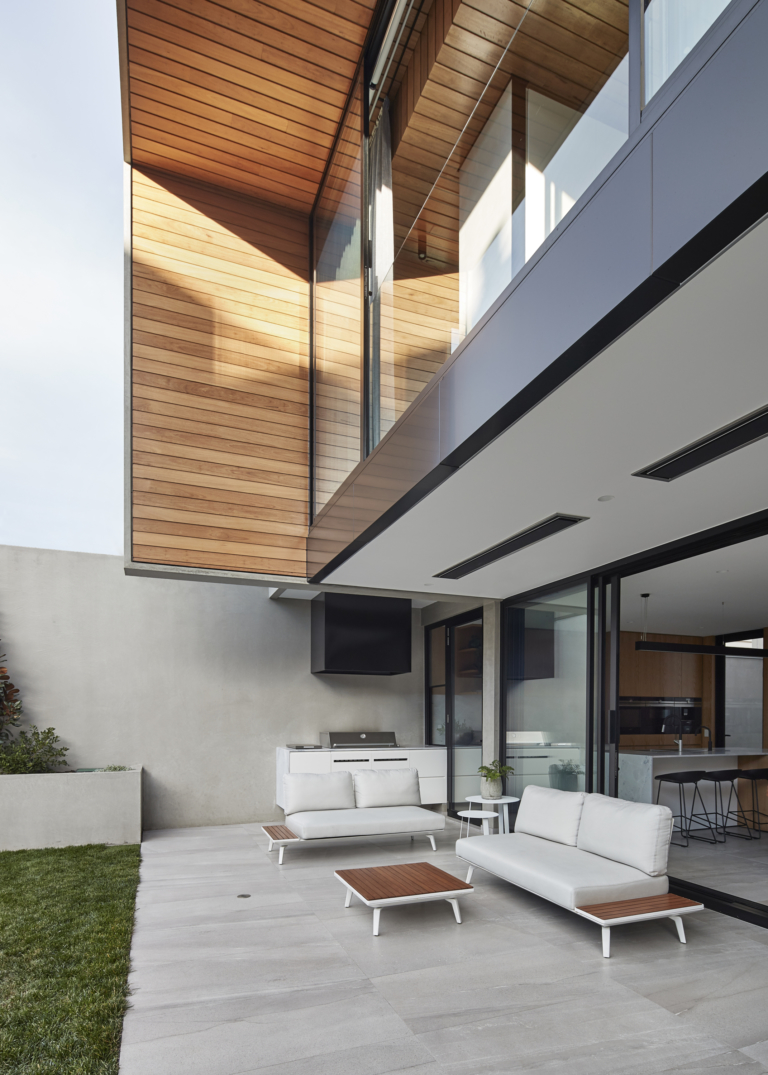 The kitchen features a large island bench, warm timber joinery and a set of large glass stacking doors that allow for ventilation and connect the space with the outdoors. "Despite the volume, the home breathes effectively with strong airflow that penetrates from the front to the back," says Feras.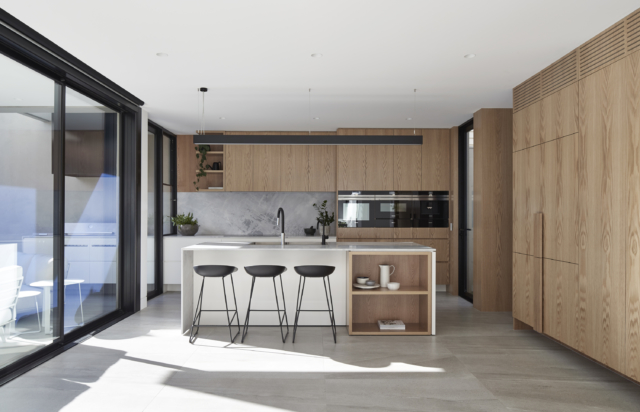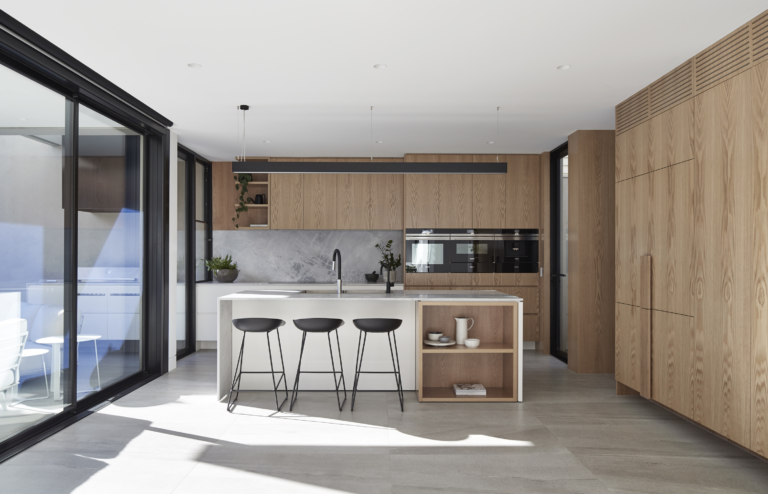 The monochrome bathrooms feature black tapware, marble benchtops, round basins, steel shelves and rendered concrete walls.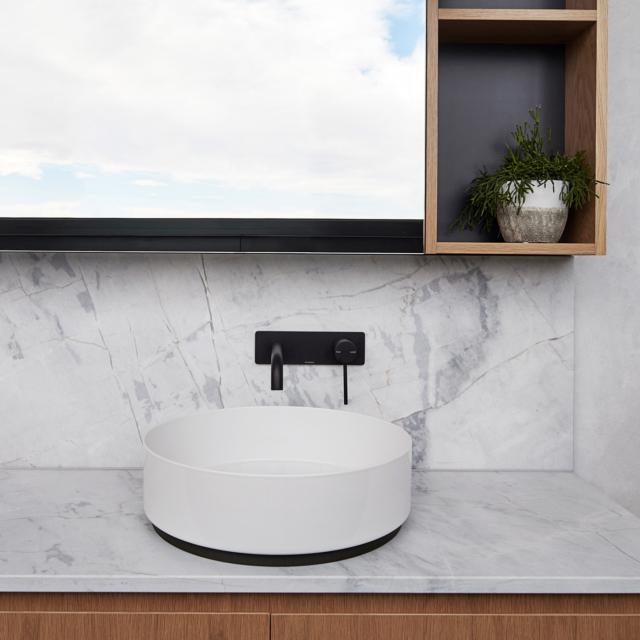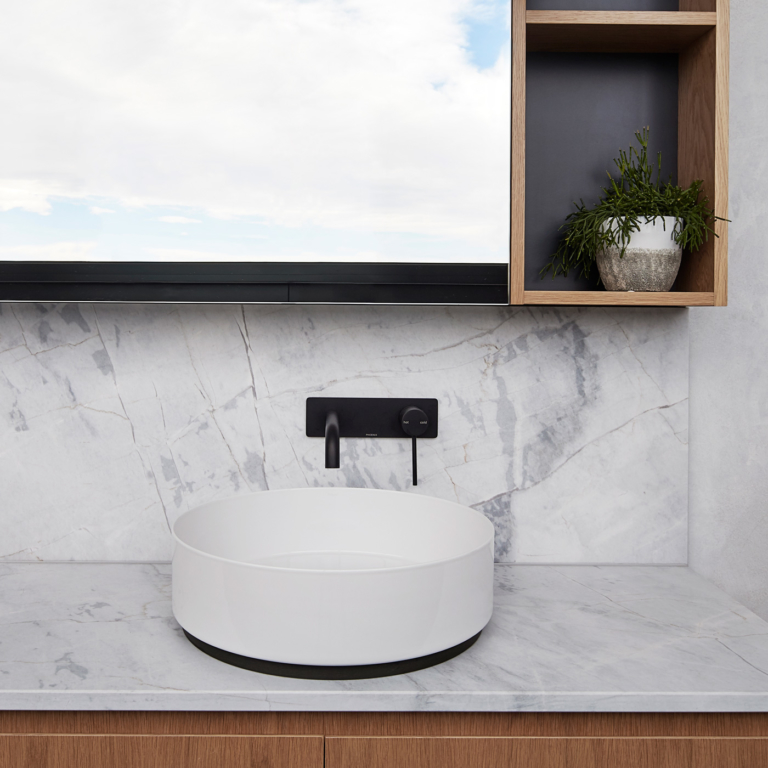 "Today, the family enjoys living in the space – we've seen a physical change in their lifestyle and wellbeing since moving in. A novelty cubby house at the back also provides endless fun for the children of the house," says Feras of the home that also boasts four bedrooms and four bathrooms.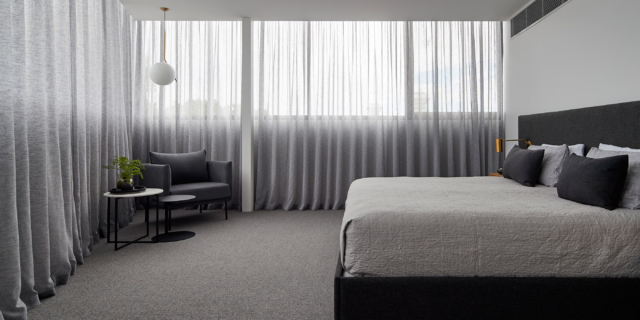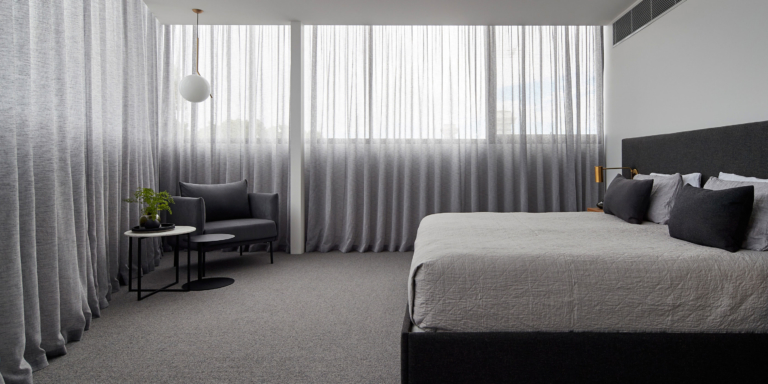 Photography: Peter Bennetts | Styling: Hunter May Design