When interior designer Michelle Macarounas, of Infinite Design, first laid eyes on this family home, in the Sydney suburb of Russell Lea, it was desperately in need of those all-important finishing touches. "The client had initially used a draftsman to design and build the house which left the environment very stark, with not much character. We were asked to bring all the elements together to make the space a home," says Michelle.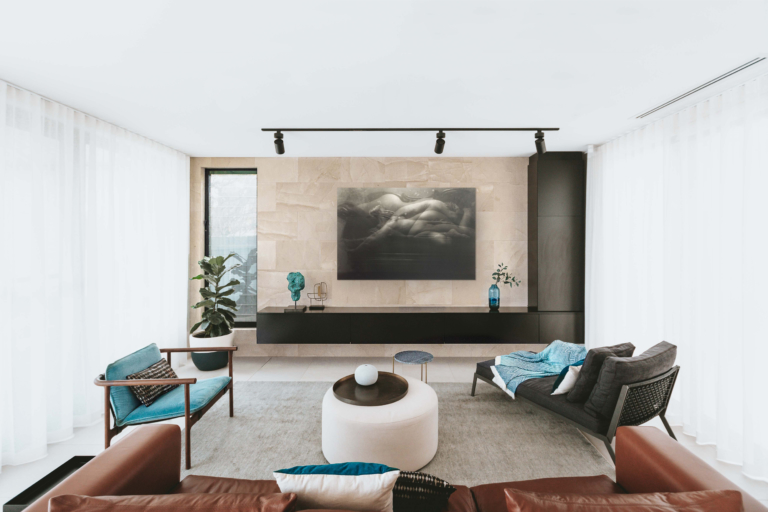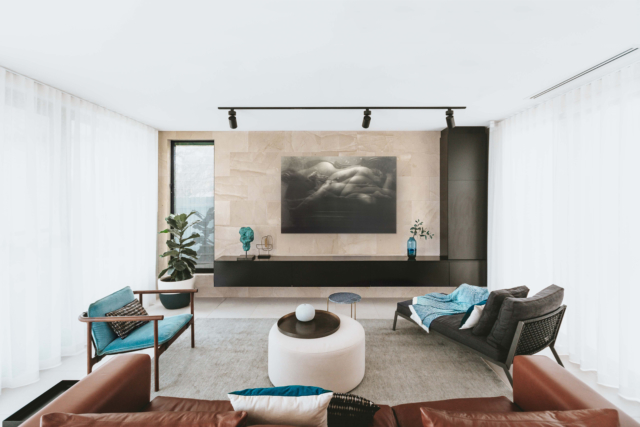 With two young children living in the home, Michelle was tasked with creating a series of family-friendly spaces with a particular focus on ensuring flow between them. "While the home features the best of open plan living, the owners wanted each zone to have a specific use," says Michelle.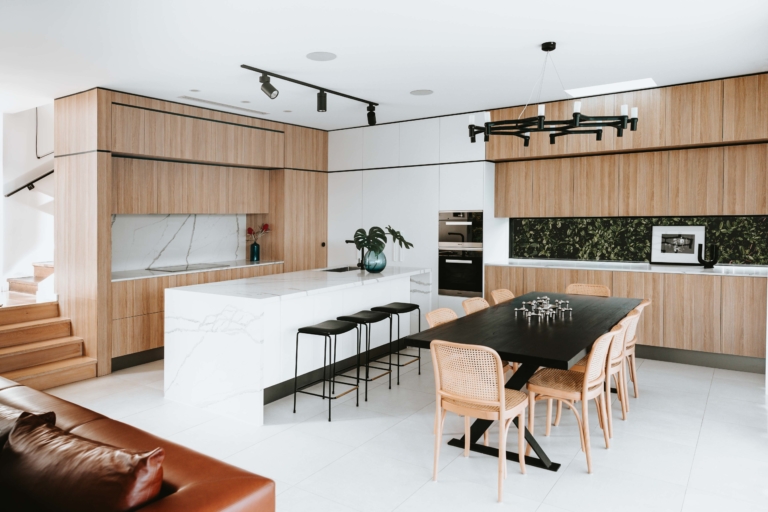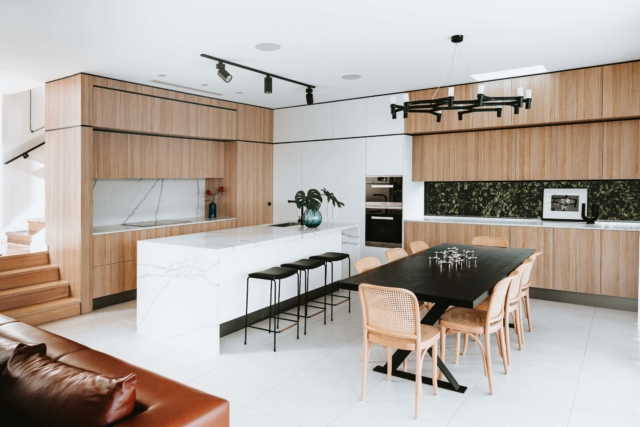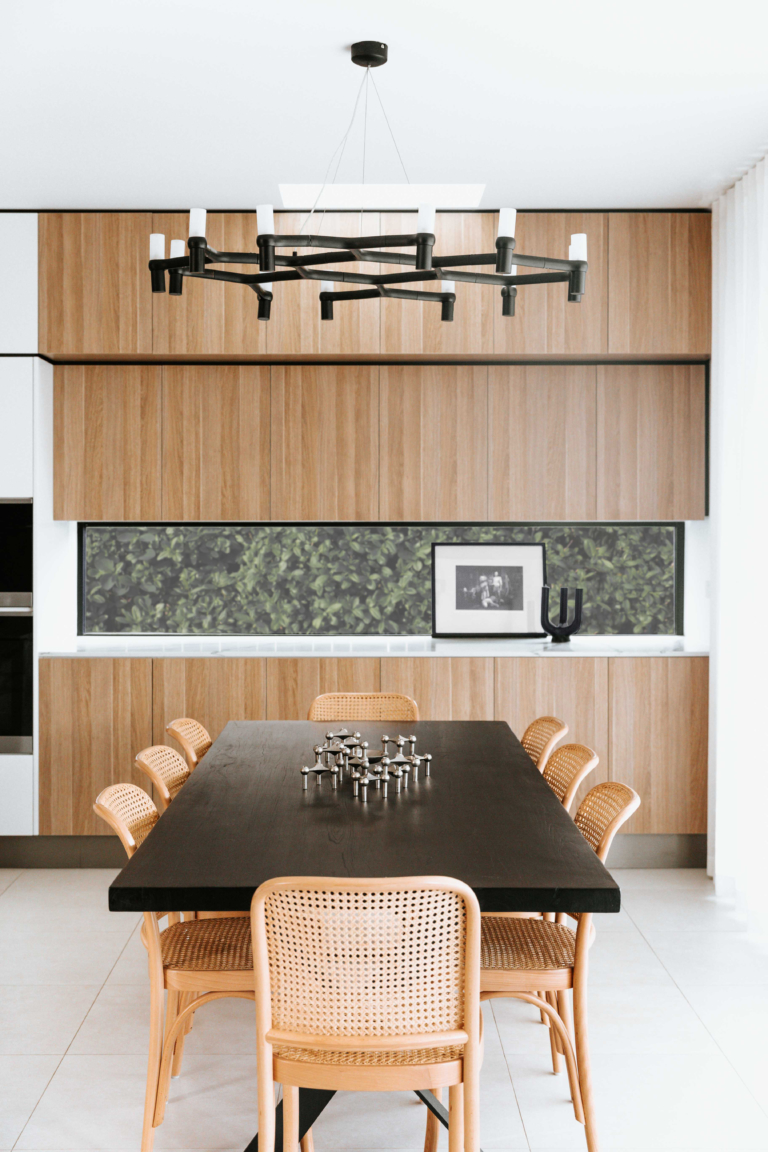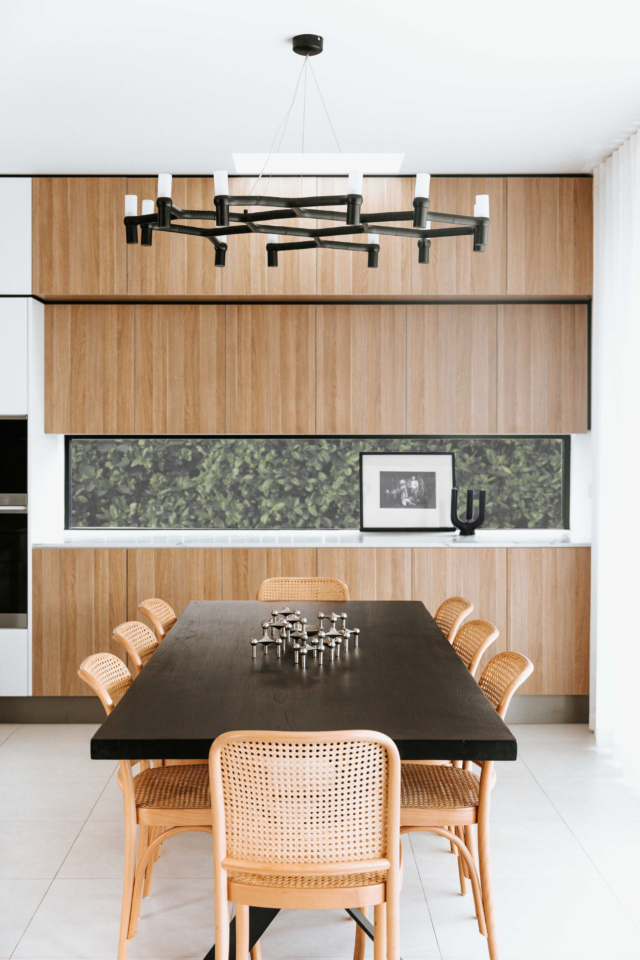 "I feel there is great connection between all the living area spaces, and particularly from inside to outside. We worked with consistent tones and textures to add a cohesive feel to the home," says Michelle whose favourite space is the living room.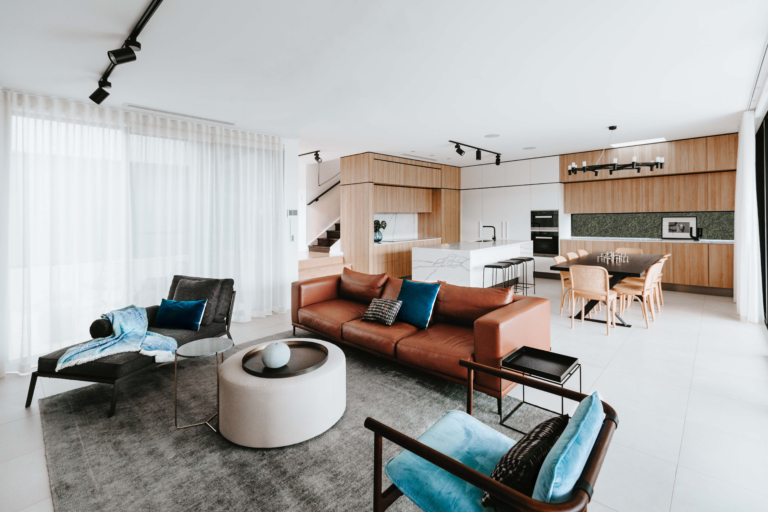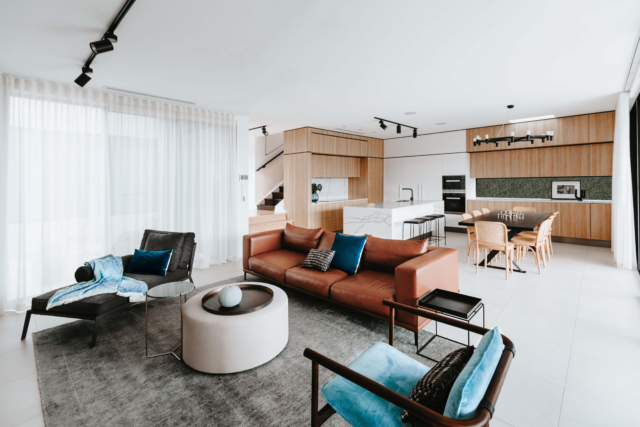 "The main living space is a beautiful area. The flow and the casual feel between indoor and outdoor areas makes a gorgeous entertaining space. We used a very pared back, neutral palette with small hints of muted blues," says Michelle.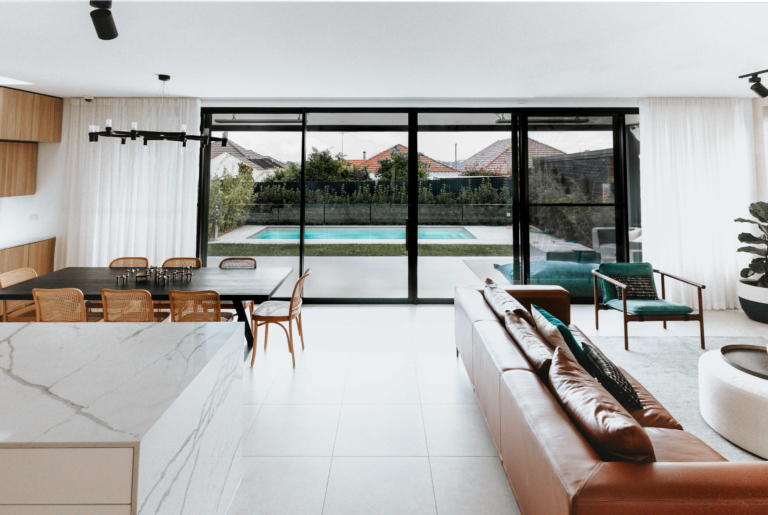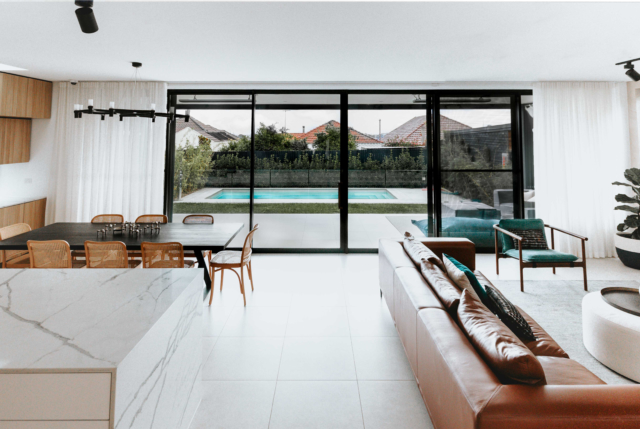 Aside from creating this gorgeous project, Michelle has been busy working on the opening of her new Woollahra studio – a space that has a street-level window that features a monthly curation of Michelle's favourite products.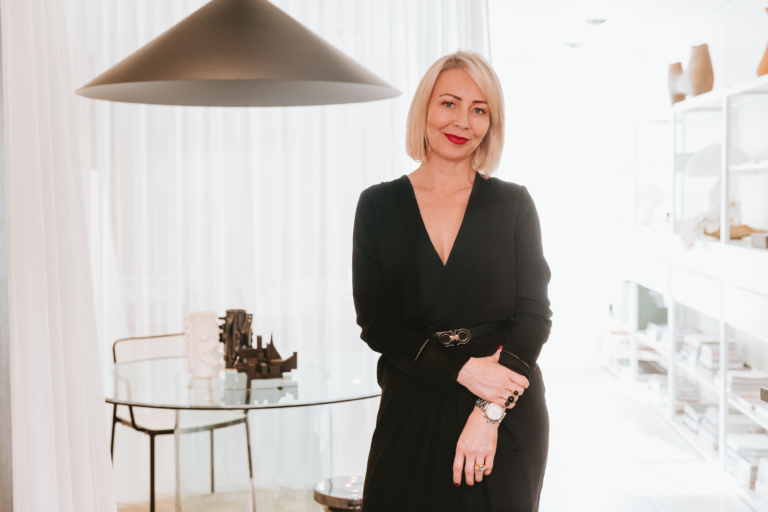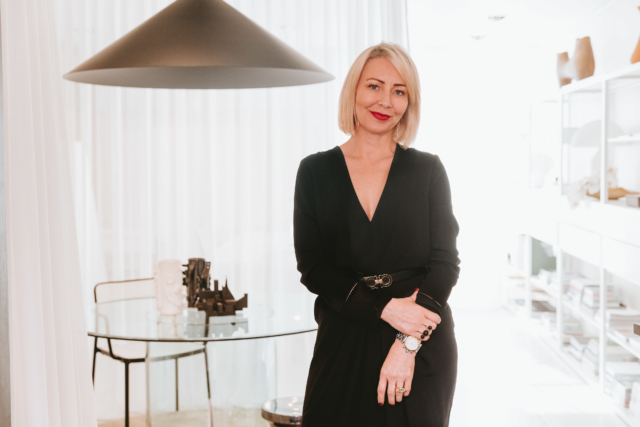 "This is a very important and exciting step for us – it's about being more connected to the public. We are not a retail shop as such but what we do is use the windows to promote products using Australian and international suppliers. This is very concept driven and there is a lot of buzz around it at the moment," says Michelle.