While stylishly kitsch could be considered an oxymoron, this Perth residence manages to tick both boxes. An ode to mid-century design, this residence is home to a family of five and features lots of fun details like a breakfast booth inspired by an American diner and a striking front elevation.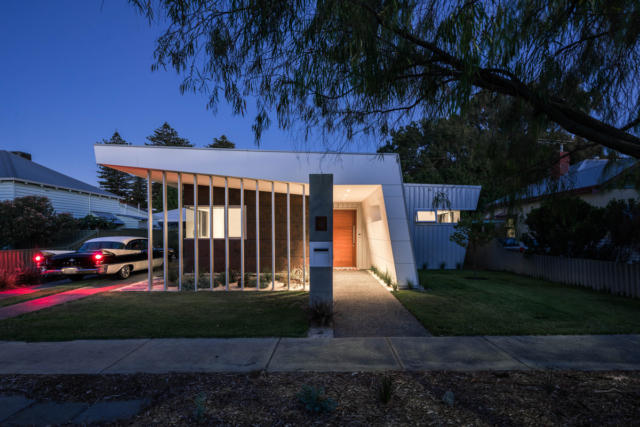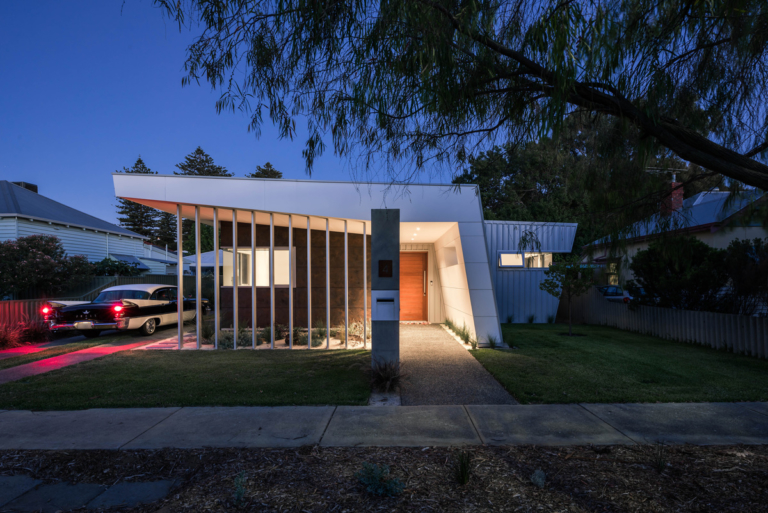 "The home needed to have the spirit of a mid-century aesthetic to align with, but not mimic. The clients love the infamous Kaufmann House in Palm Springs and American diner styled breakfast booths," says the home's architect Marcus Browne of Mishack.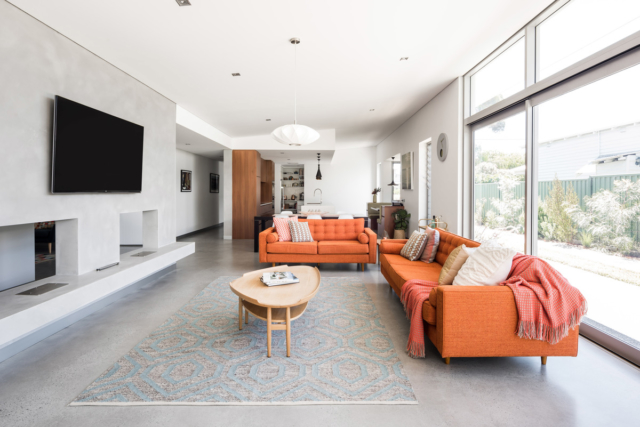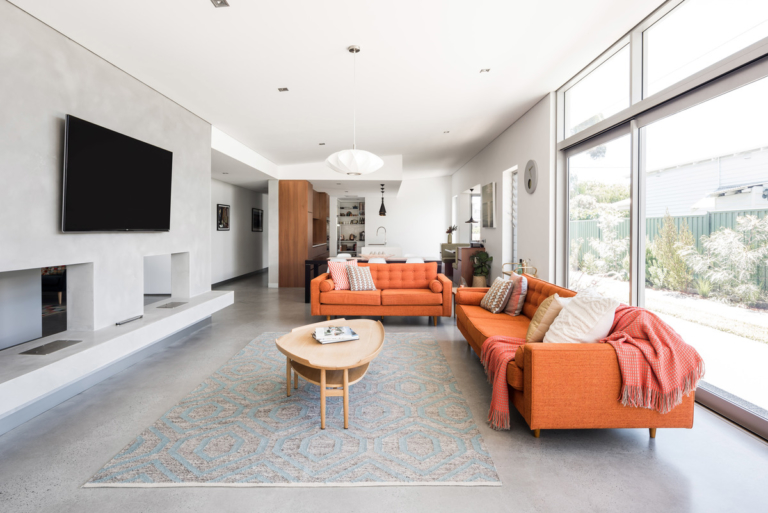 "As a typical busy family of two full-time working adults and three school children, there is a strong need to commune and connect. Their love of the American diner styled breakfast booth was incorporated to act as a natural hub for the family at the start of each day. Stories, plans, lunches and orders can be dispensed in the convenience of a round table scenario to stay in touch with each member's daily events," says Marcus.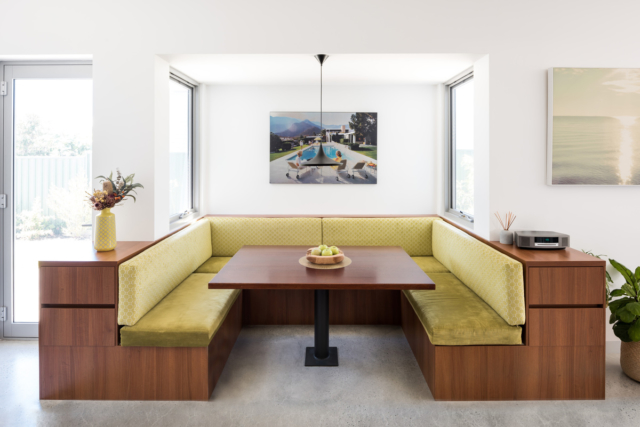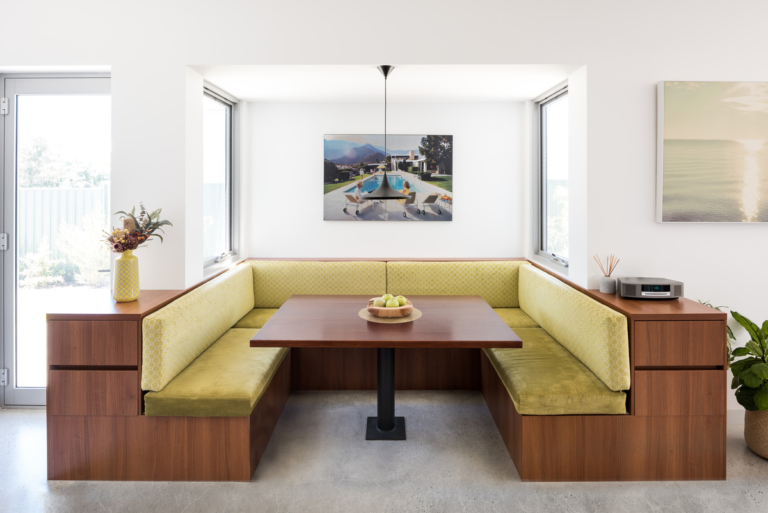 Featuring a large open plan living area, flooded with natural daylight and seamlessly integrated with the outdoors, it's a highly liveable home too. "A central passage acts as a simple access spine delineating and connecting private and communal spaces with easy transition. The northern orientation of the main indoor and outdoor living spaces allow them to flood with natural daylight as the day and seasons permit," says Marcus of the home that boasts solar passive credentials too.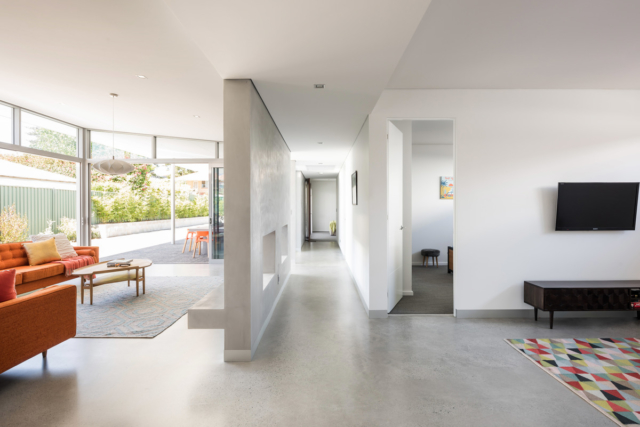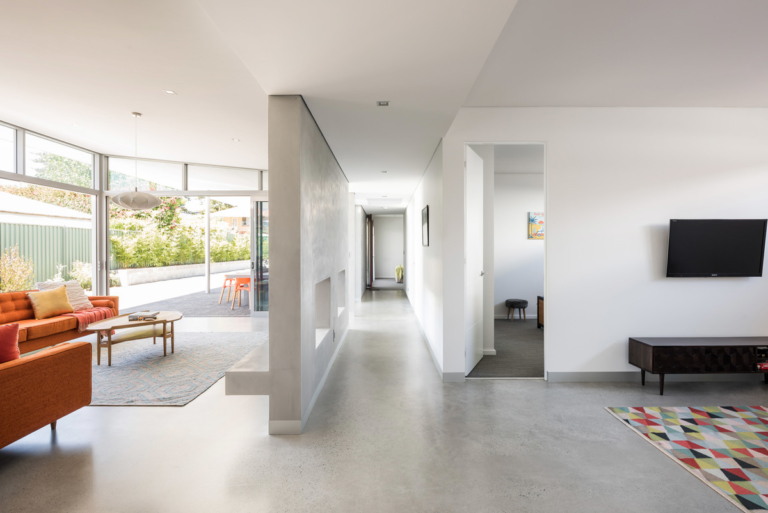 As for the front of the house, the owners wanted to make a statement befitting the classic American car that sits in the driveway. "The clients adamantly did not want the atypical double garage at the front of the house scenario. I like the folding roof forming the entry. Its dynamic and livens a bland streetscape challenging others to be more daring," says Marcus.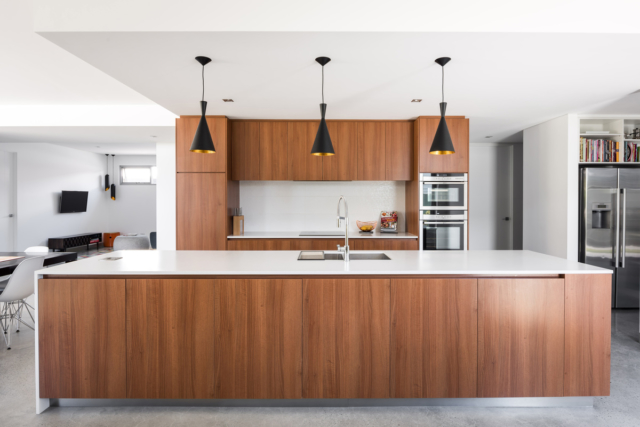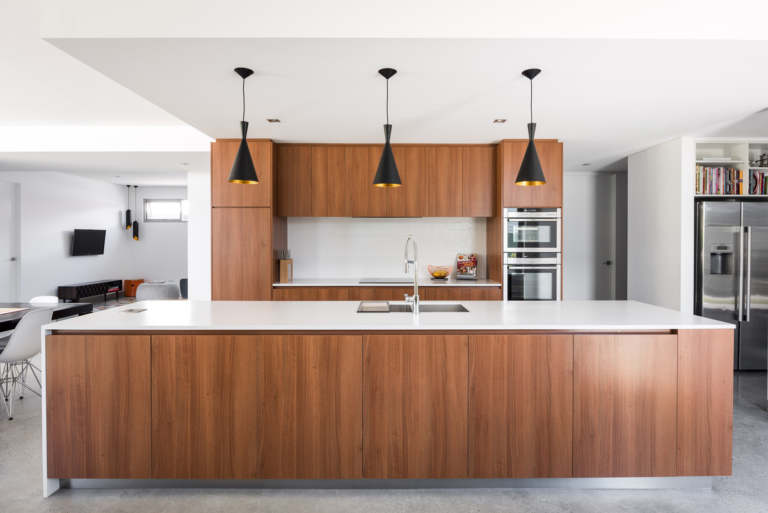 The front of the house also features a design detail borrowed from the Kaufmann house. "A tip of the hat acknowledgement to the vertical steel screening of the Kaufmann house is given via the vertical steel screening at the front," says Marcus.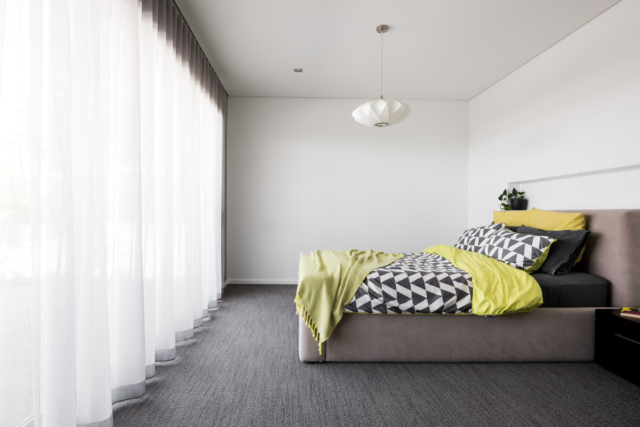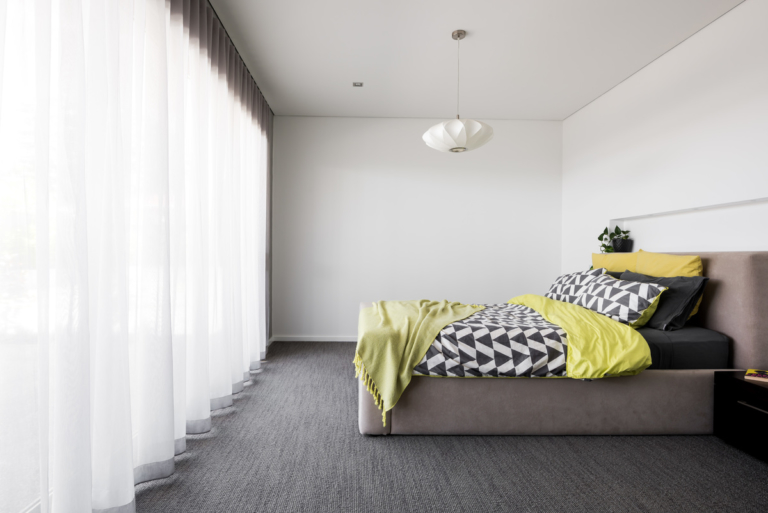 The home is also future-proofed – it can be easily extended as the family matures. "Spatially, the layout needs to be able to adapt as the needs of this family change over time. In time, the parents will build over the rear carport to create their separate retreat and handover the main house to the growing brood," says Marcus.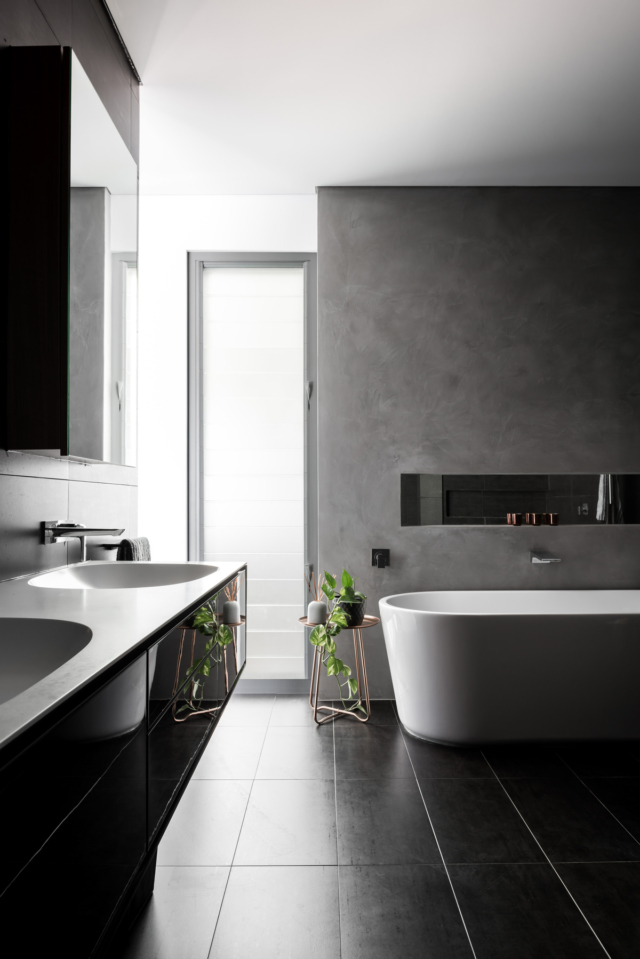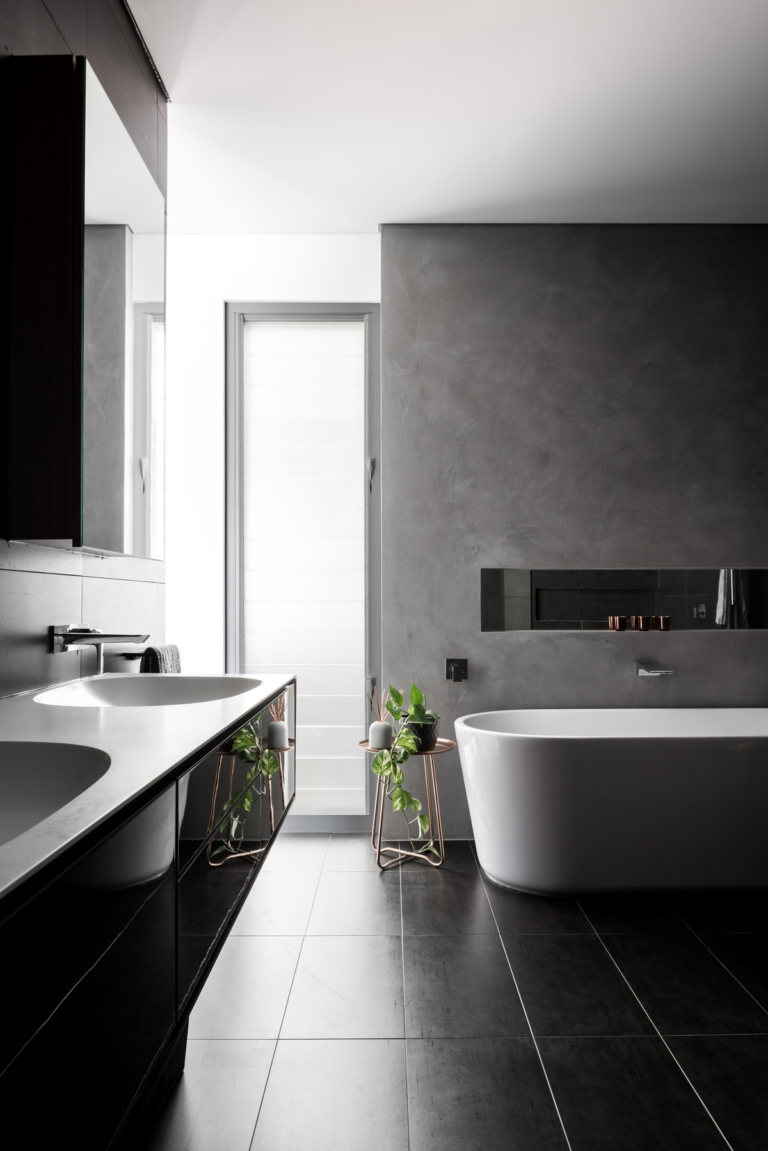 Photography: Dion Robeson