Located in Melbourne's bayside suburb of Cheltenham, this family home received the design treatment recently when interior designer Melissa Lunardon wove her magic with the 'light and airy' brief.  Featuring oak timber, white and textural elements such as marble and woven rugs plus pastel pops for colour, the home perfectly suits its young owners.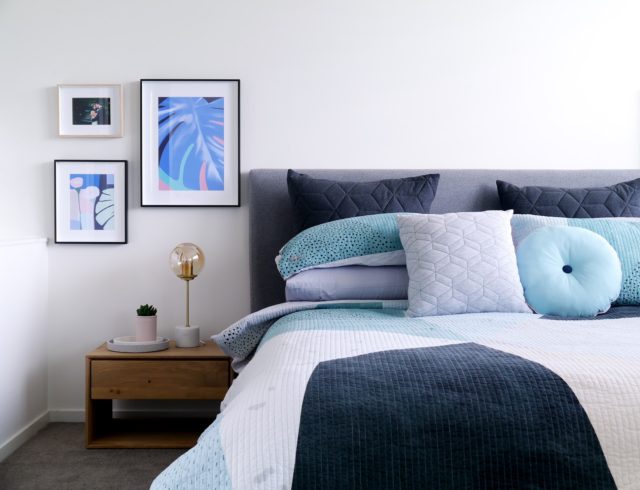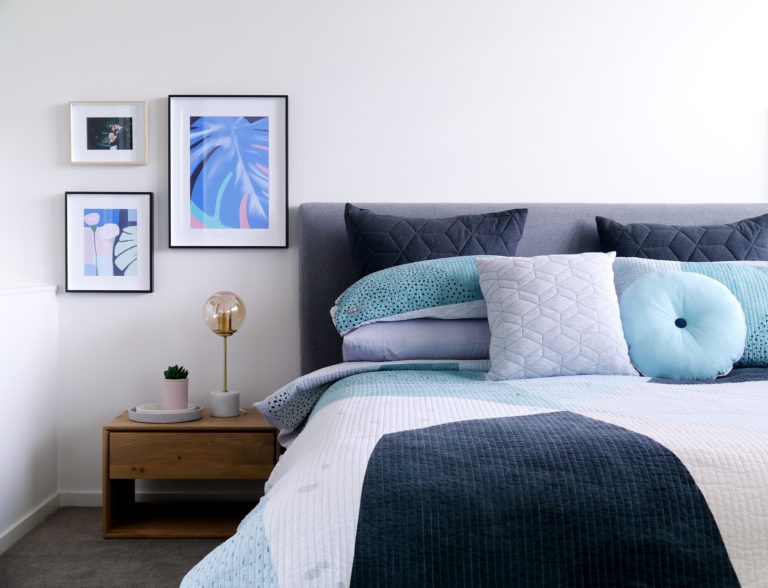 "I received a call from the couple to say that they had bought a new house and needed it fitted out ASAP. They despised their old, worn out furniture from their previous home as it was a collection of bits and pieces from their university days," says Melissa, who set about specifying furniture, artwork and homewares for her clients in time for the arrival of their first baby, due early next year. "They now have a home that shows their personality and is ready for their new baby!"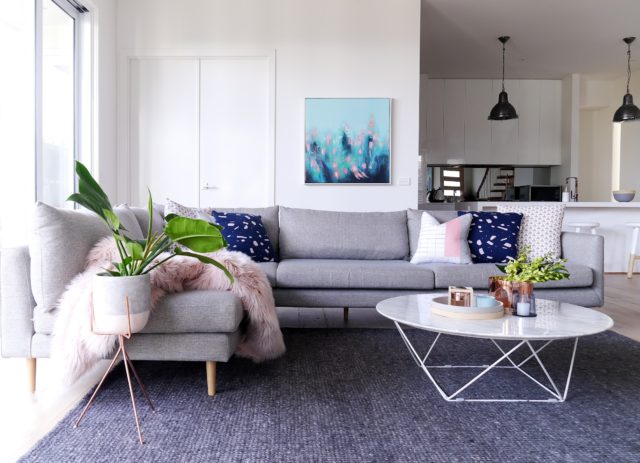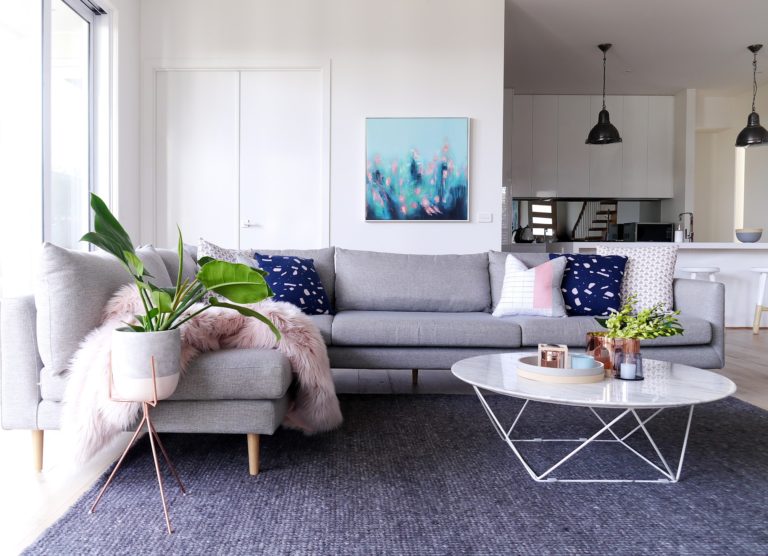 Perhaps a designer's dream, the client didn't want any of their existing furniture moving to the new place! The couple, fans of the Scandi trend, also wanted a relaxed, timeless and 'grown up' vibe. "You can notice that Scandi feel with the use of oak timber and white furniture; simple clean lines, understated and relaxed," says Melissa.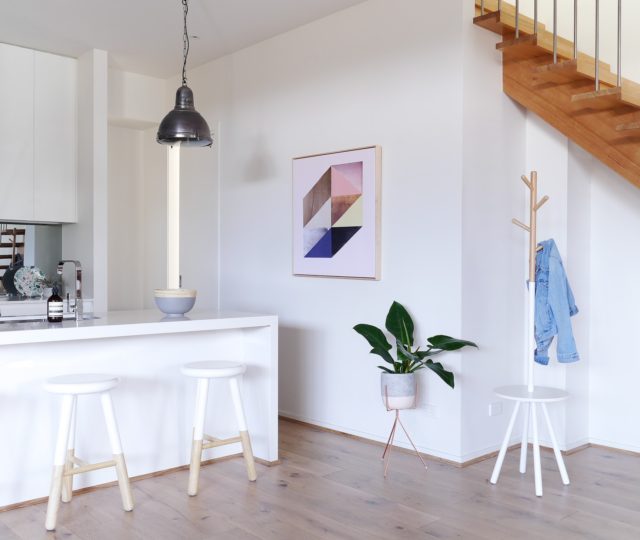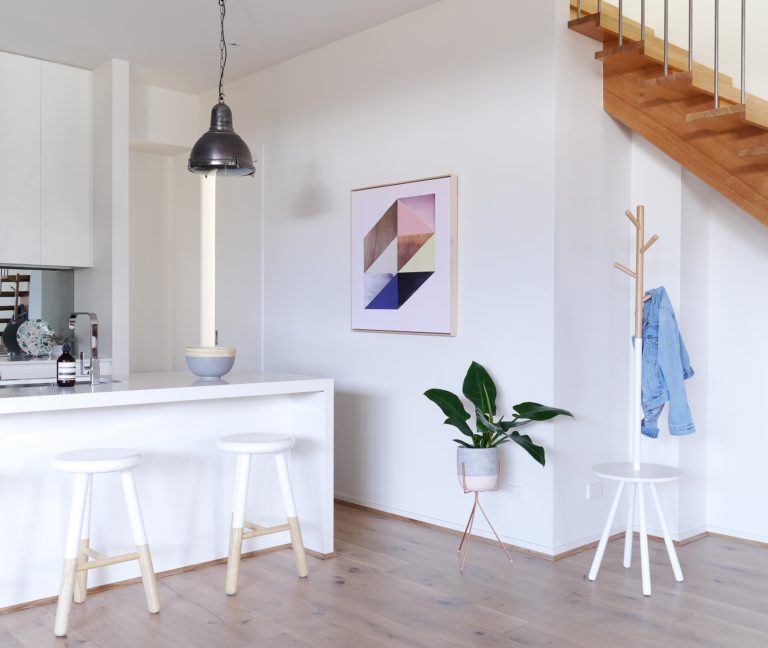 The lounge room features a custom designed sofa from Papillion Furniture that is almost a metre deep as the client wanted to be able to lie down on it. Cleverly, the modular system can be pulled apart, allowing multiple seating options. "The beautiful mid grey fabric ties in with the lime washed floor. Elements such as the marble coffee table from GlobeWest and the woven rug from Bayliss add to the layered, textural effect I envisioned," says Melissa.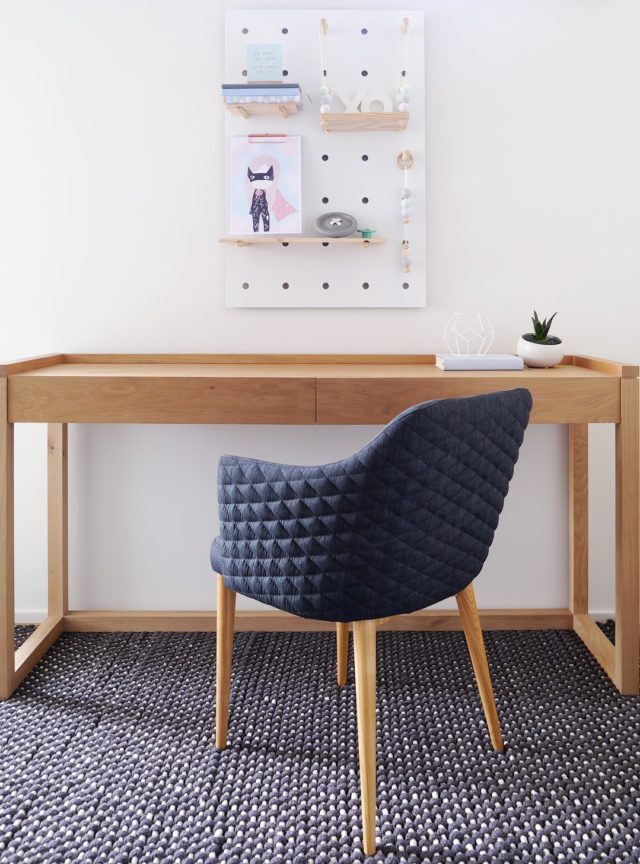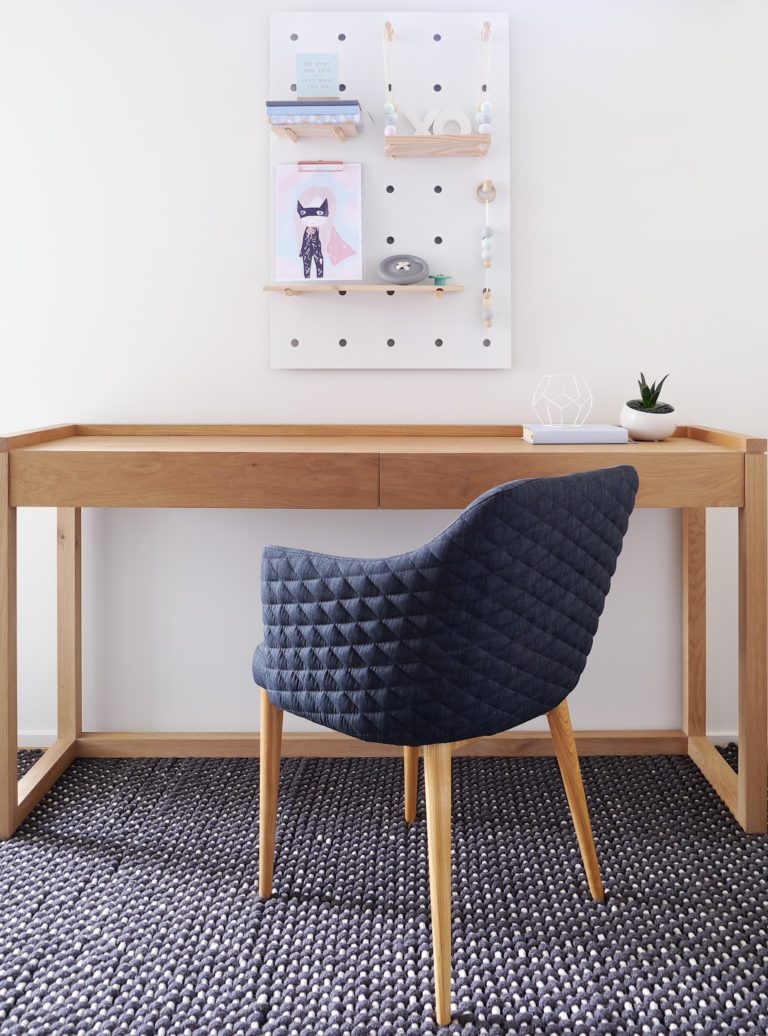 As for her favourite room in the house, Melissa was most pleased with the master bedroom. "It was one of my favourite rooms to design. As it wasn't a large room, we played with the scale and ensured the bed and bedside tables were low line to increase the line of sight. The client loved the idea of using two different lamp styles, which gives the room personality alongside her artwork," says Melissa.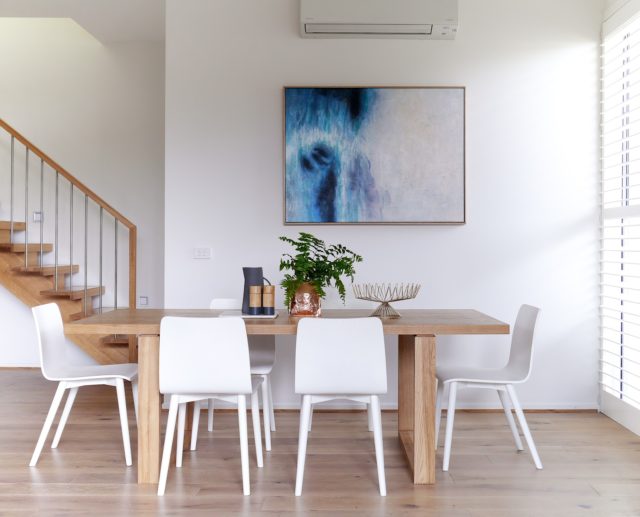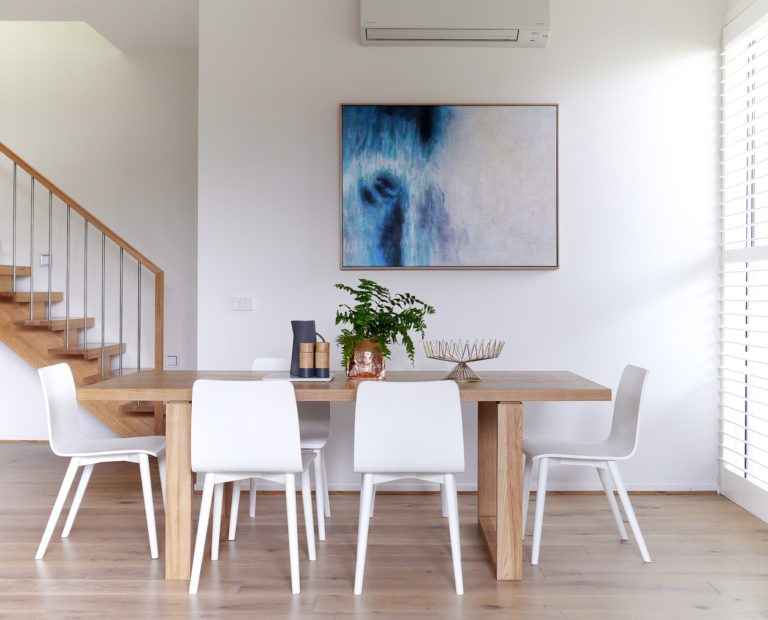 Photography: Kate Hansen | Styling: Melissa Lunardon
Check out more of Melissa's work here.