Designed to take full of advantage of its spectacular location, this holiday home is comprised of a progression of pavilions and courtyards that extend from the street to the beach. A celebration of indoor/outdoor living, the home was designed by Adam Taliano of Architecture Saville Isaacs and features a mix of raw, natural and robust materials that complement its enviable Avoca Beach location.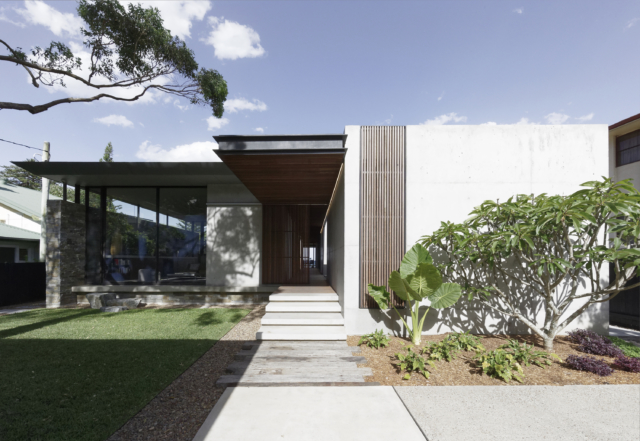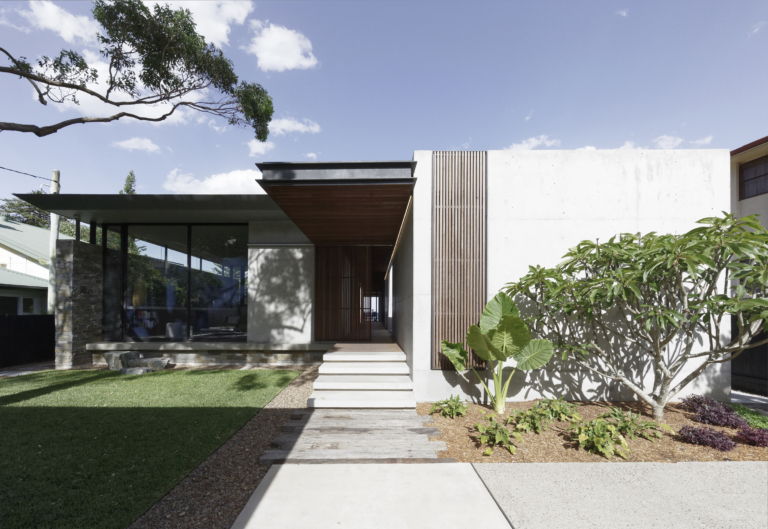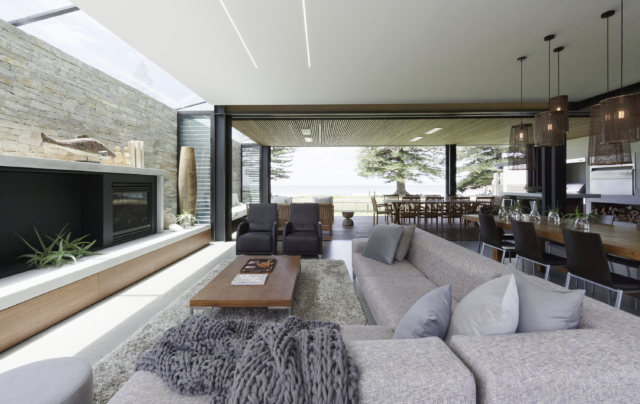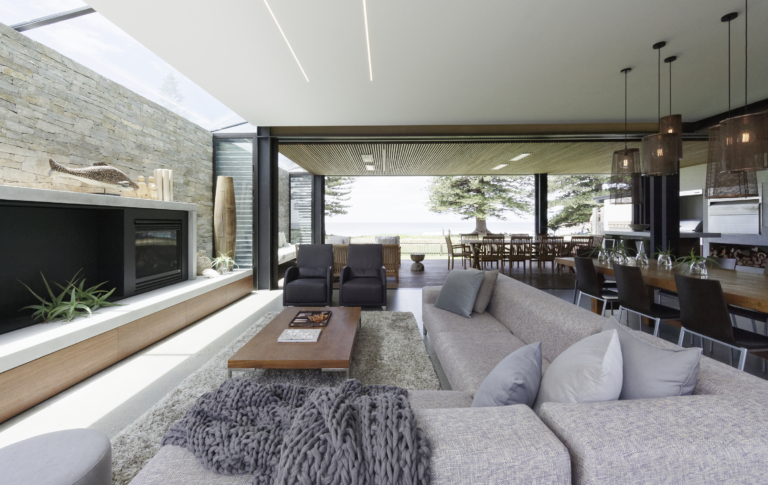 "The house is a close to the beach as you can get. It's designed to maximise the spectacular beachfront location with a variety of indoor and outdoor rooms in which to experience different aspects of beachside living," says Adam Taliano. Timber, stone and layers of neutral soft furnishings help to soften the large swathes of feature concrete that were used to construct the home.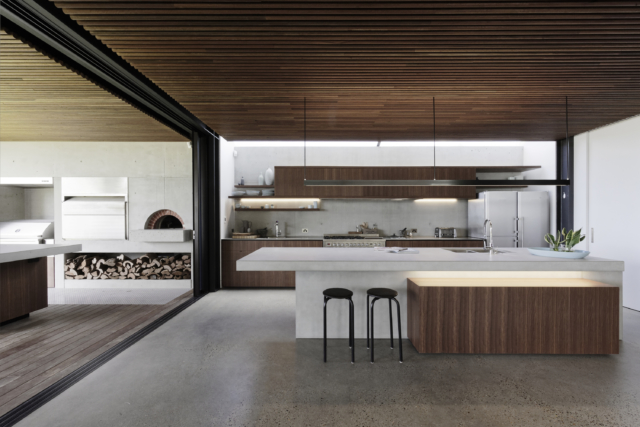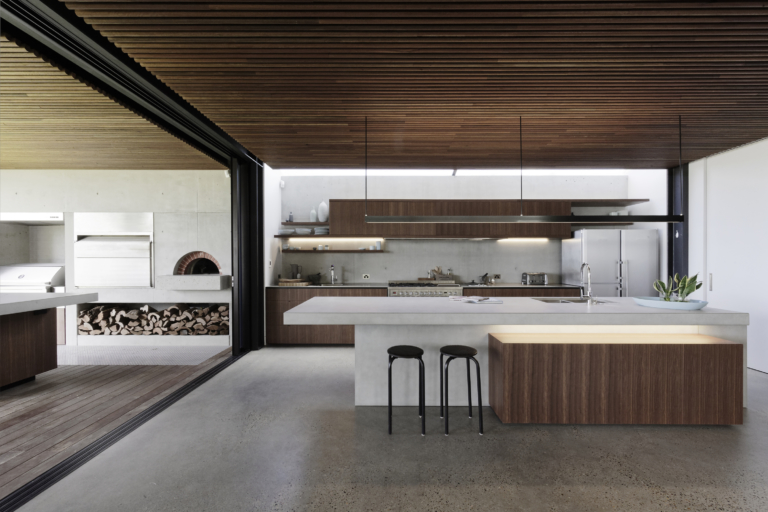 While the home has multiple rooms and many communal spaces, Adam was tasked with making them as flexible as possible to maximise the utility of the home. "The owners wanted to create a beachfront holiday home to accommodate a small family that is also flexible so as to accommodate multiple guest configurations, varying levels of privacy, scale and interaction whilst maximising physical connection and views to the beach," says Adam.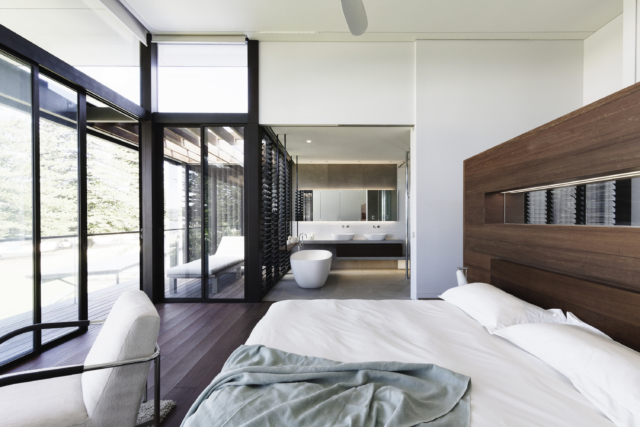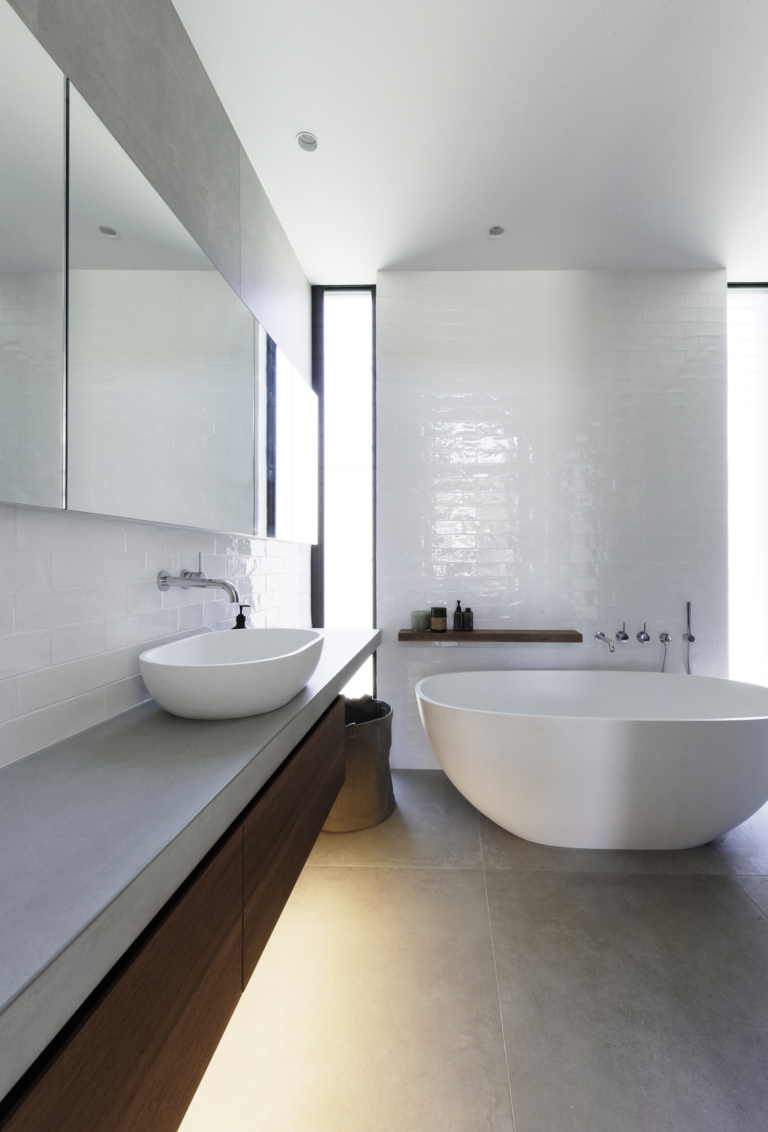 One of the highlights of the home is the sandy courtyard that sits between two of its pavilions – there is a firepit in the middle that acts as a fabulous communal space and is no doubt a great place to congregate on a cool evening. "The central courtyard is filled with sand and a firepit is at the centre of the entire house – these courtyard and pavilions are truly unique and allow for the perfect beachfront lifestyle," says Adam.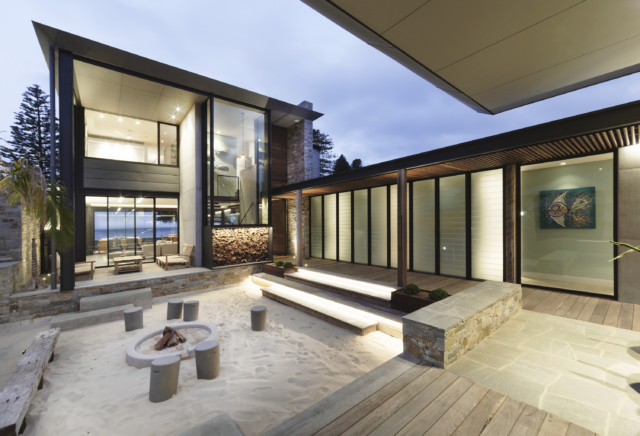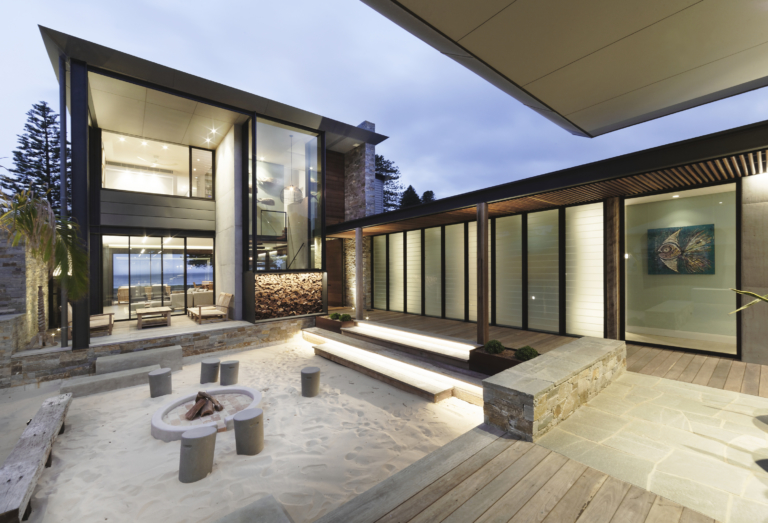 Designed to take in the coastal breezes, a series of louvres also help to connect the spaces. "There is a casual separation of rooms and functions, that create a sense of relaxation throughout," says Adam.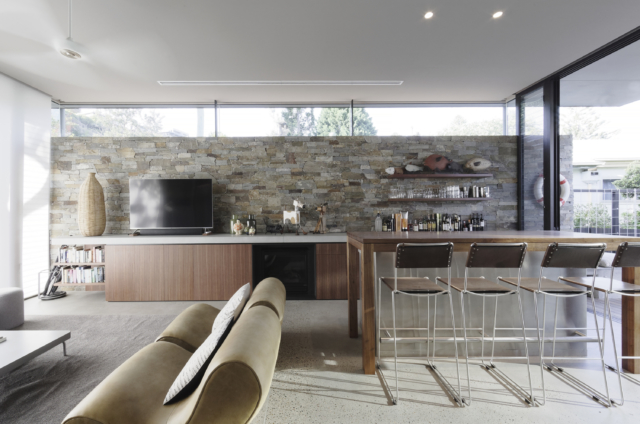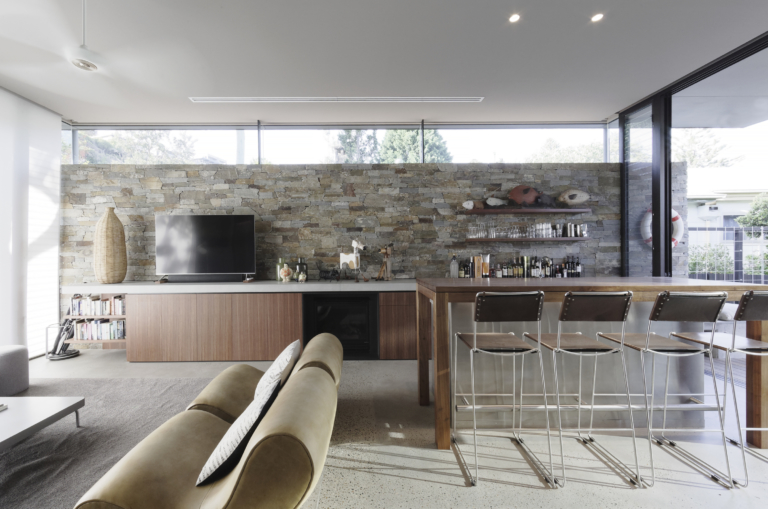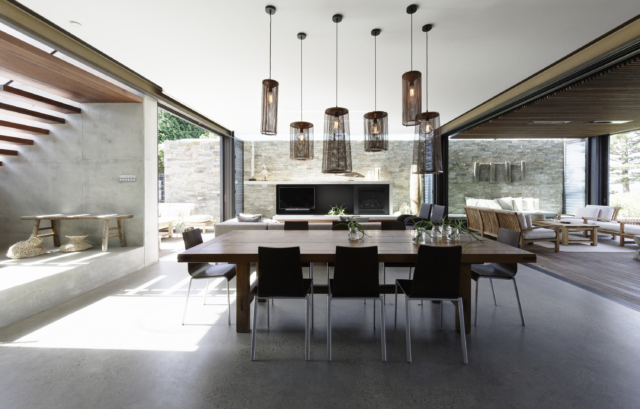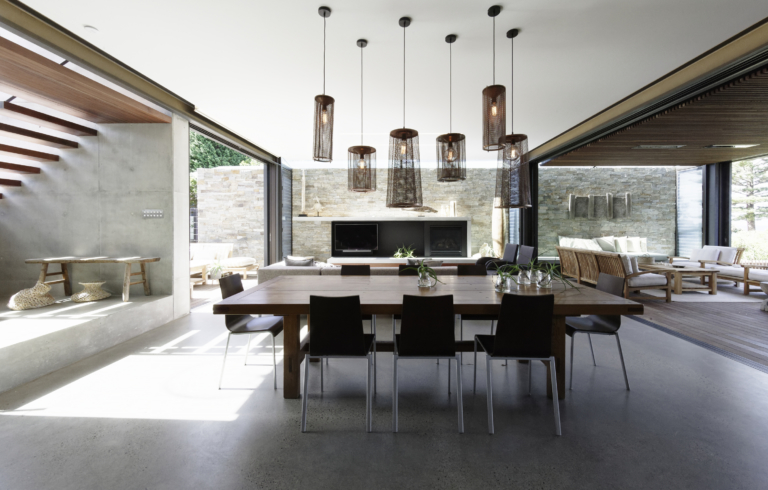 Photography: Kata Bayer