Located in Melbourne's Clifton Hill, this 120-year-old heritage listed warehouse has a rich history. Originally a boot factory, it became a tannery where saddles were made for the light horse brigade in WW1, before it was divided into six warehouse apartment shells in 2001. This particular one has been lovingly transformed into a chic city sanctuary by Ben and Nicole Roe, who worked hard to honour the building's past.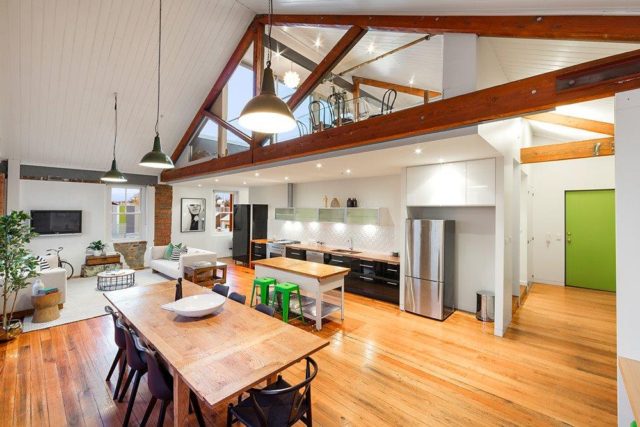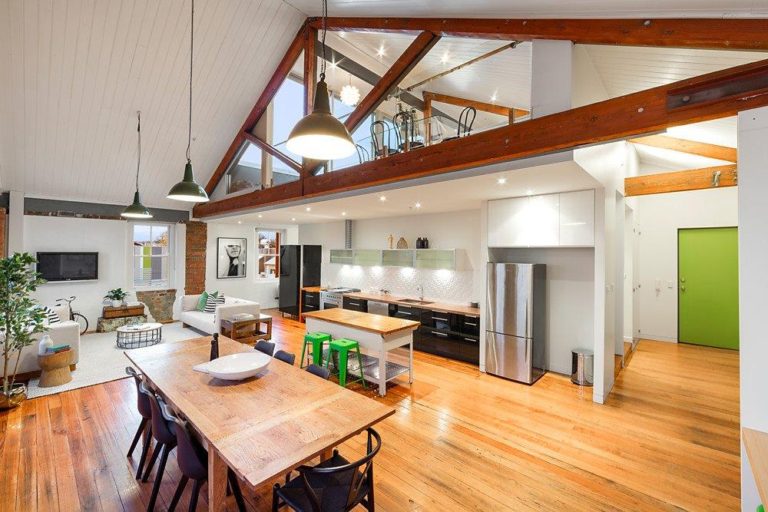 "We wanted it to be an authentic warehouse conversion. Every room has a warehouse aesthetic, even down to the bespoke toilet door track, the huge green warehouse laundry door, or the original Oregon and steel beams through the bathroom. The only hinged door in the house is the entry," says Ben of the gorgeous, light-filled home.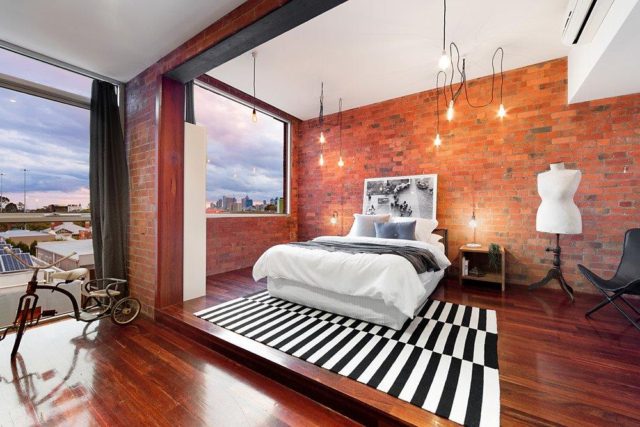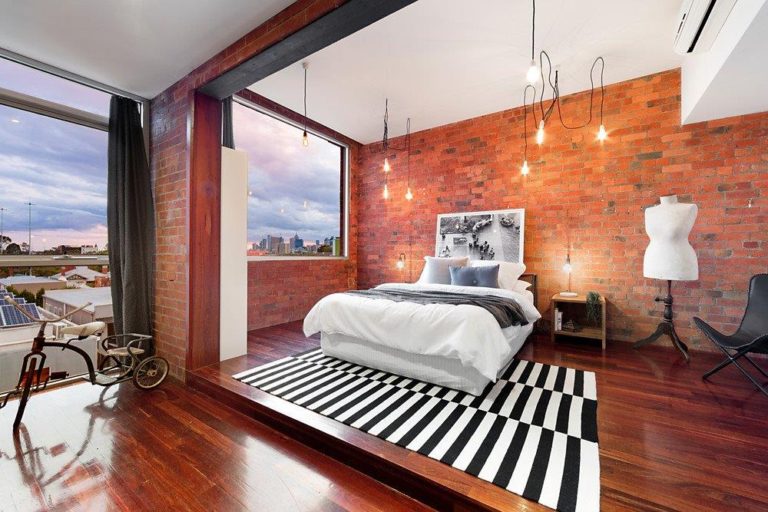 "It was still very much in its natural state when we bought it and featured hardwood floors, original windows and three large Oregon beams running the length of the ceiling. We worked very hard to retain the remnants of the past by exposing the beams throughout the house, leaving the ink stains on the original floors, exposing the handmade nails (visible in the charcoal remains near the second bedroom window) and keeping the beautiful Northcote red exposed bricks," says Ben.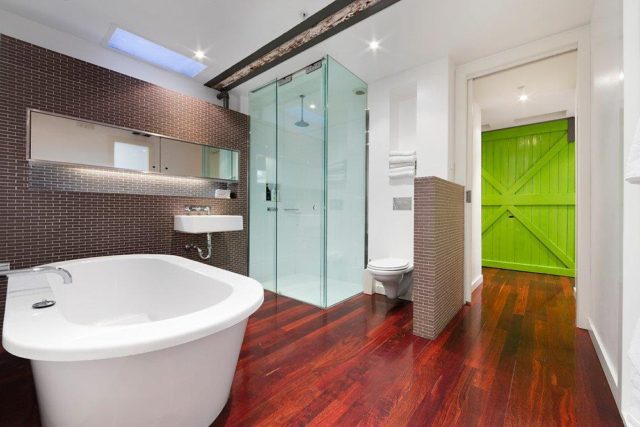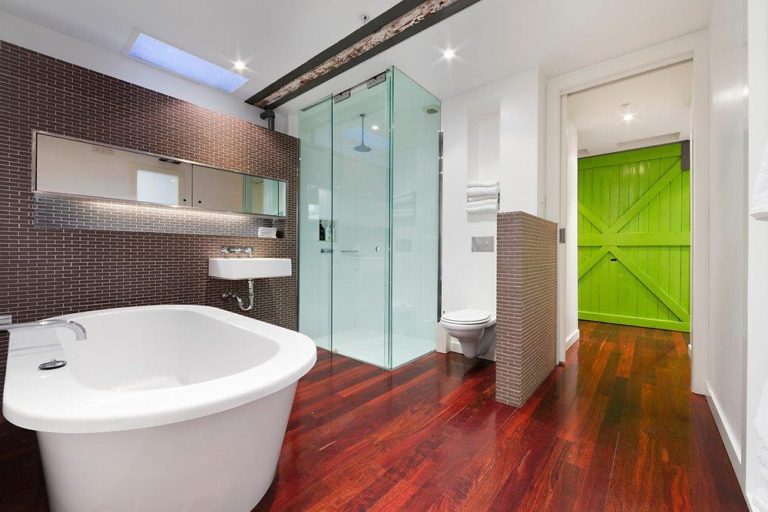 Amazingly, the couple had never renovated or built before undertaking the project that saw them proceed with a slow, organic approach. "We constantly changed our mind throughout the process. We didn't want to be too regimented in our approach as we wanted the space to evolve throughout the build. It is sometimes hard to conceptualise a house and you never quite know where shadows will fall, where the dark corners will be, until you put the walls up," says Ben who made the master bedroom's sliding bedroom walls – one of the highlights of the home. "The operable walls in the master bedroom are genius – you can make a door wherever you want, and have complete privacy, or have it completely open," says Ben.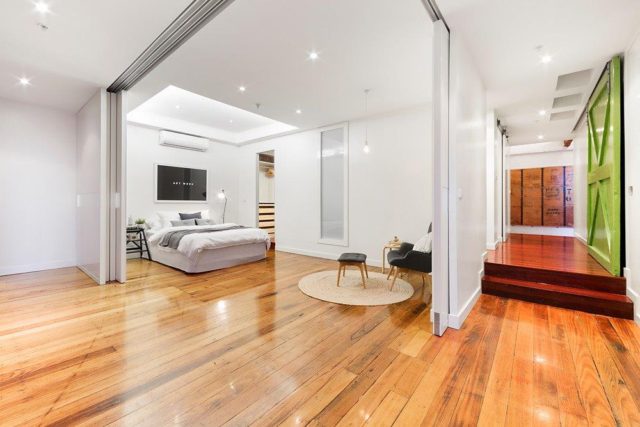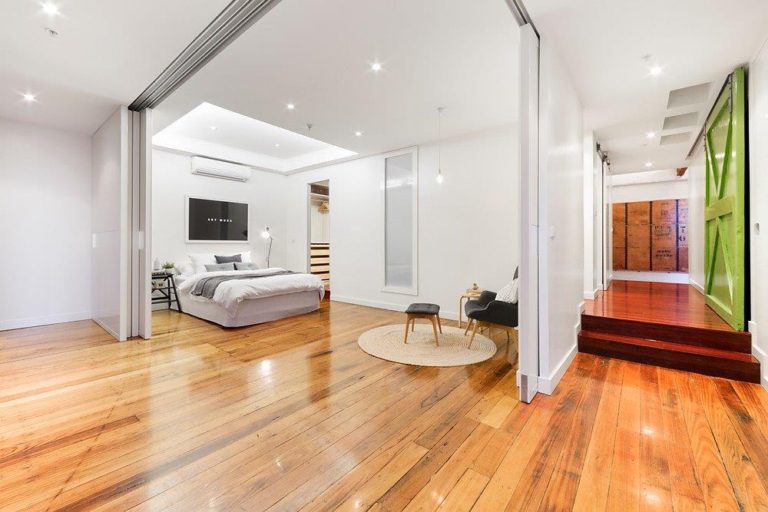 Five years ago, Ben and Nicole opened Tree, a lifestyle store in Flinders on The Mornington Peninsula. Intent on bringing up their children in a country setting, the family relocated there a few years ago and thus the time has come to sell their city abode.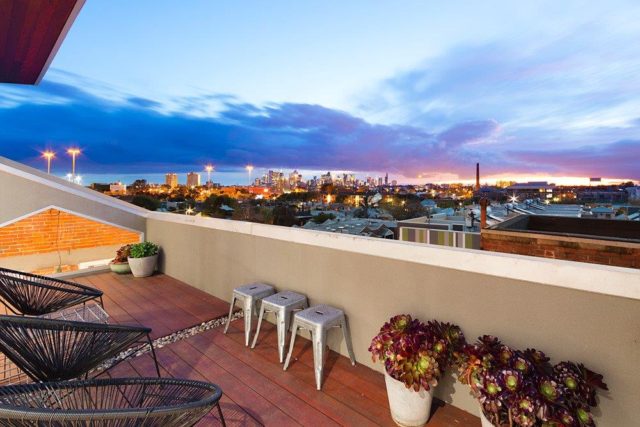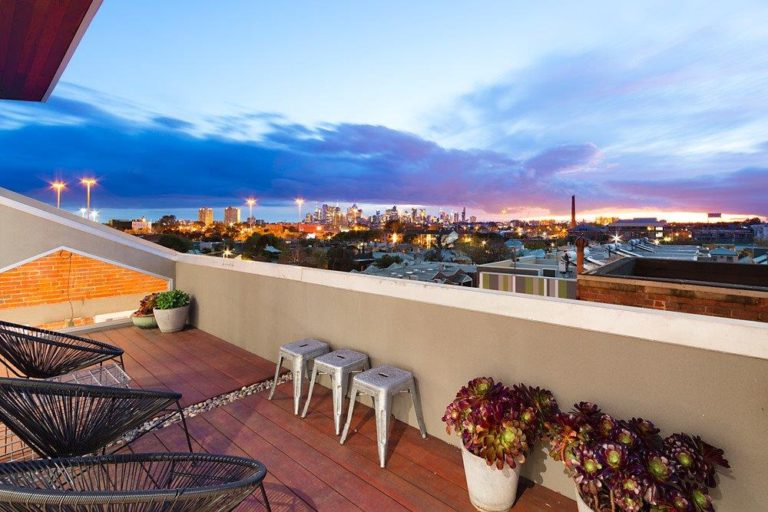 "As we have done, we hope that the new owners share many a dinner party while overlooking our beautiful cityscape, or spend quiet wintery days reading or watching the footy while still having a sense of the outside with large windows letting in the day. They could also host a New Year's Eve party on the deck watching the fireworks display over Melbourne," says Ben.