This home first came to my attention when it was a finalist in this year's Dulux Colour Awards. Given the rainbow palette within, it's easy to see why the house was given a nod in the paint brand's annual celebration of clever colour use. Located in the Melbourne suburb of Balwyn North, this original 1960's home sits on a large, leafy block and was renovated by Melbourne's WOWOWA Architecture. A riot of colour, the home has a truly joyful feel.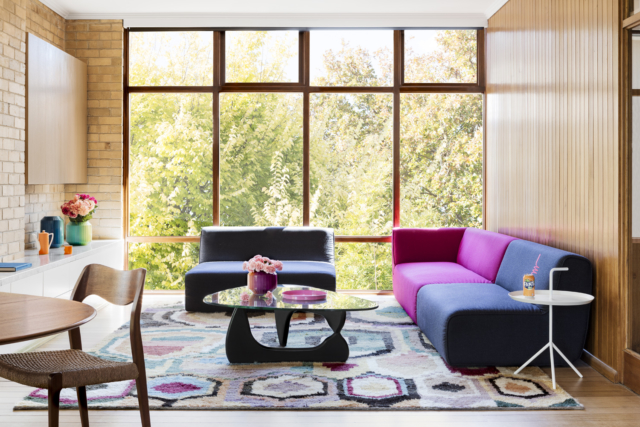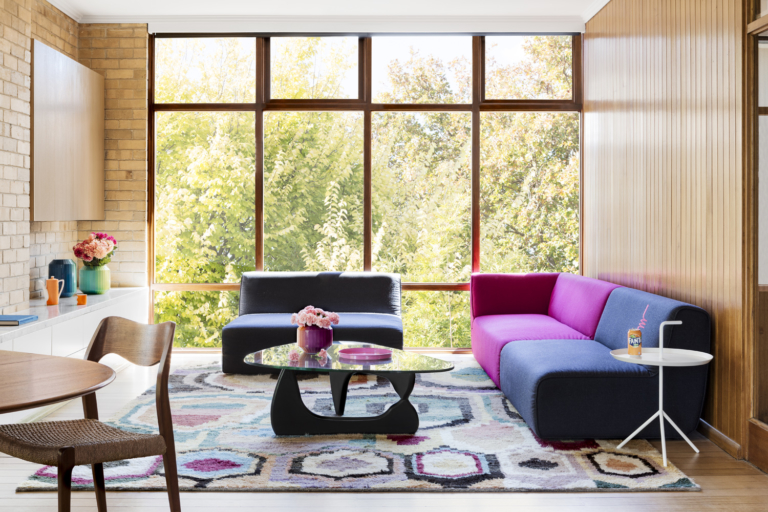 With a design brief that placed colour at the top of the list, WOWOWA Architecture directors Monique and Scott Woodward set about redesigning the home's internal spaces to make them more compatible with modern family life. "For us it was about working with the quirks of the original house, finding ways to celebrate what was here," says Monique. Championing the home's original 1960's aesthetic has certainly paid off – the result is a highly original family home that screams fun.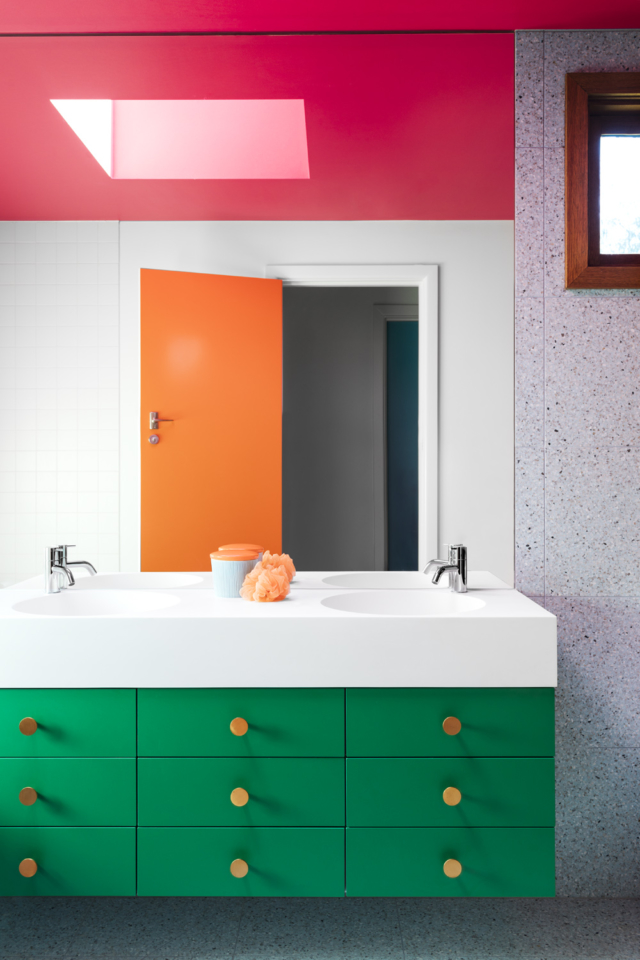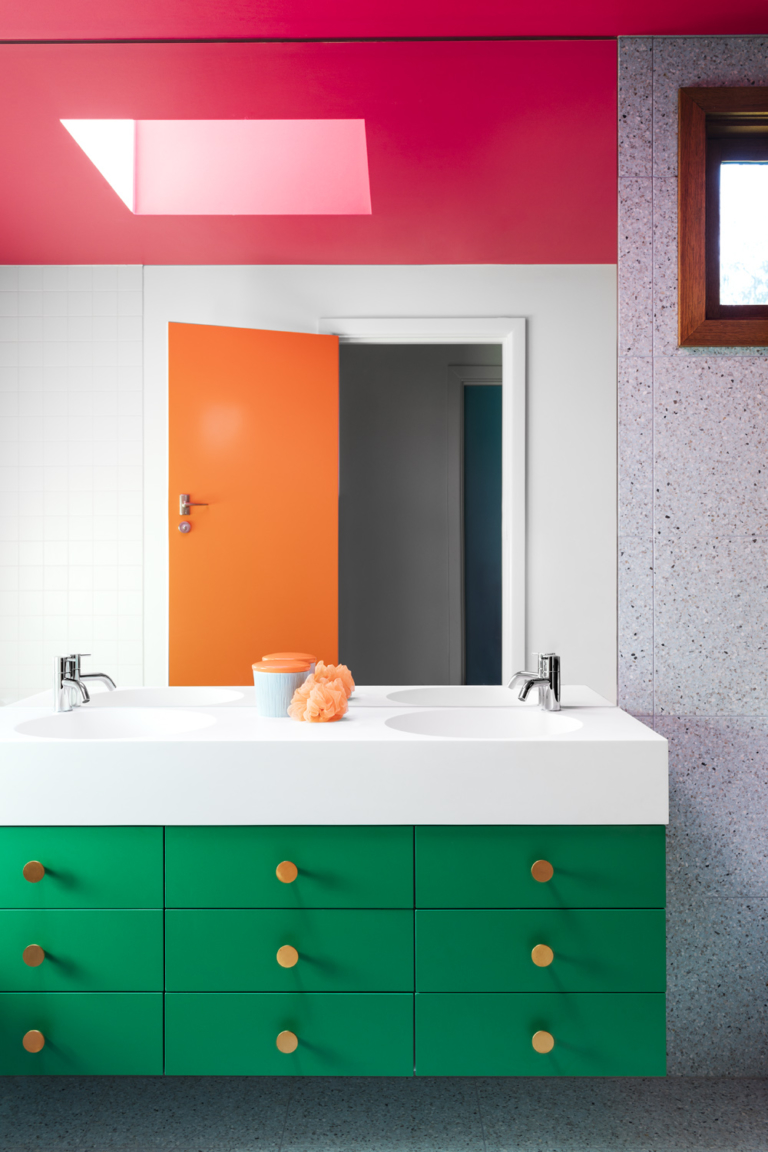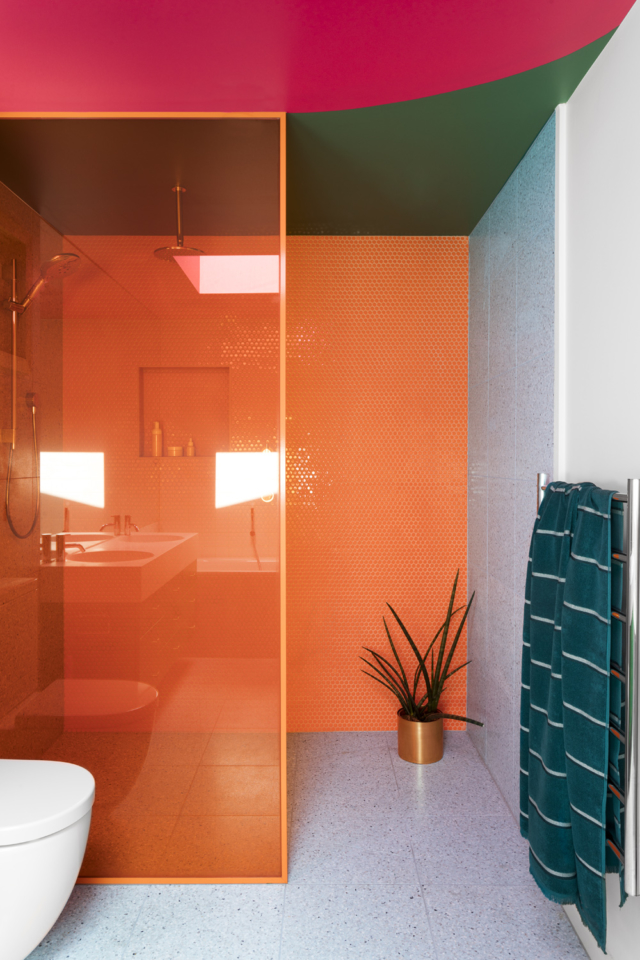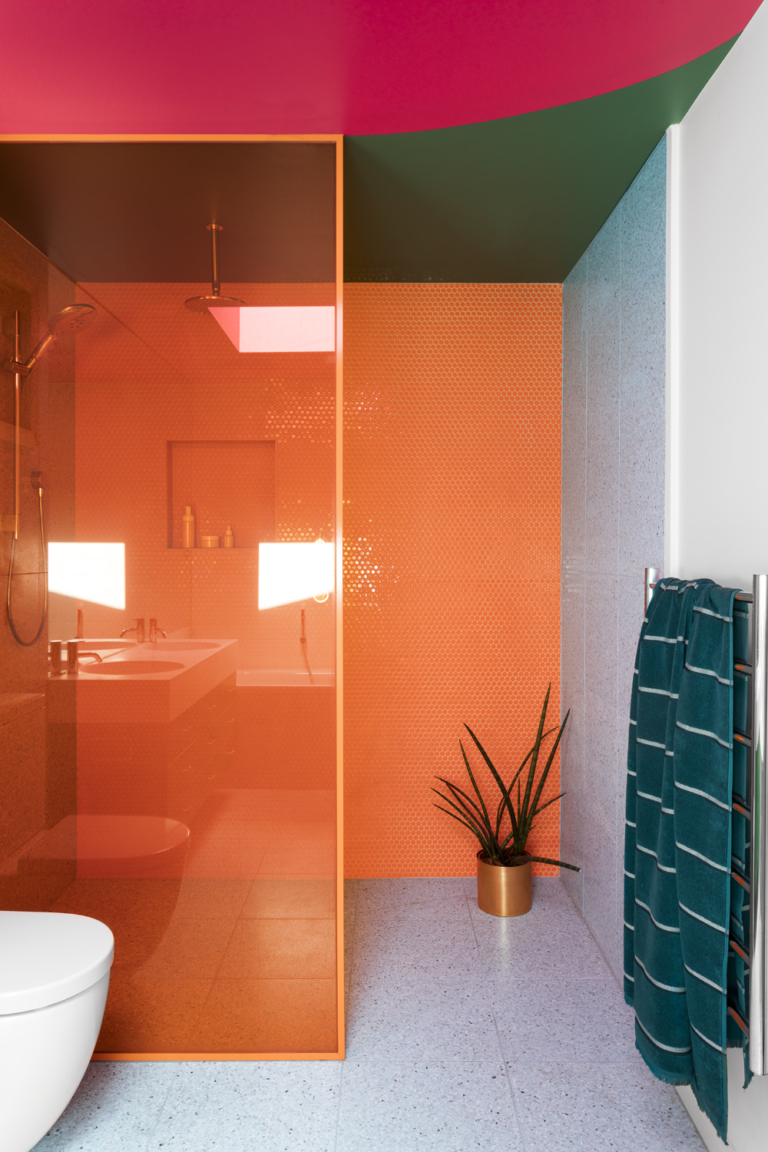 "In referencing the era, we were conscious of designing a home that was very much its own space. We didn't want it to be kitsch, or feel nostalgic in a way that was pastiche. Just optimistic," says Monique. The owners had five specific colours in mind when commencing the renovation – pink, yellow, blue, green and orange feature on brightly painted doors, feature lighting and bright carpets throughout. Judicious use of timber anchors the wayward palette.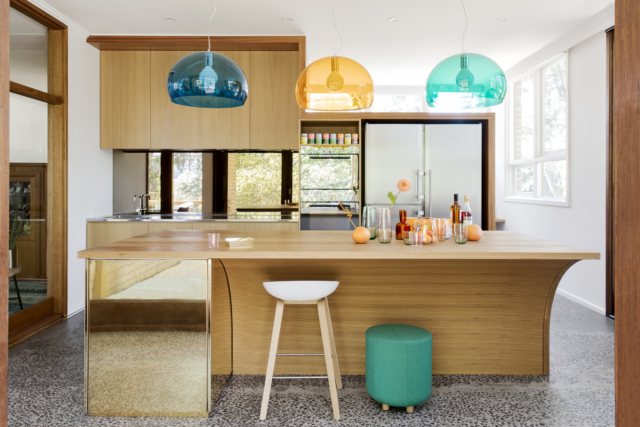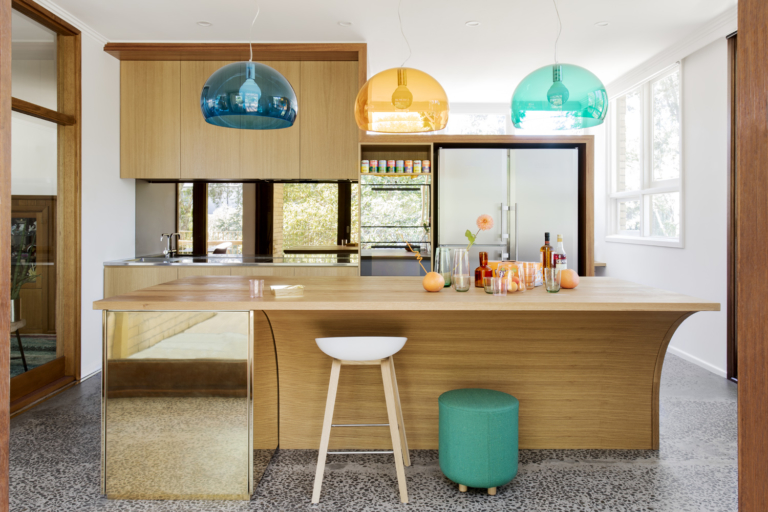 The kitchen is a design highlight – three multi-coloured translucent Kartell pendant lights hang above a large timber island bench that doubles as an extra dining space. The bench top's side profile was inspired by the shape of a lamb chop, a reference to the Greek owners' carnivorous preferences.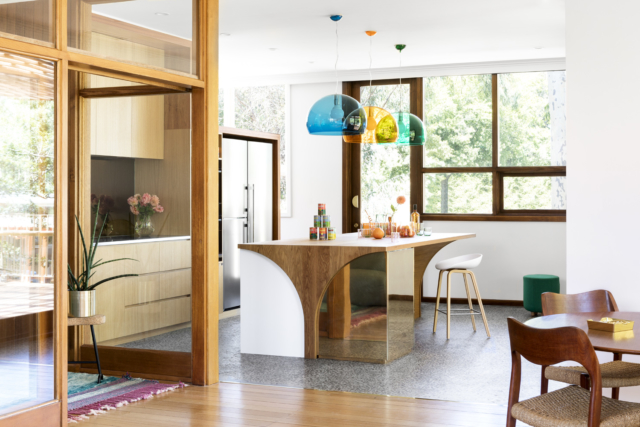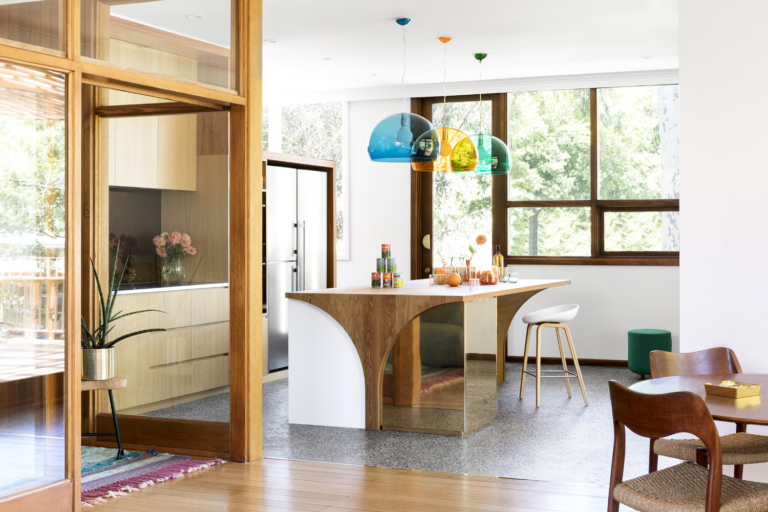 Located on the ground floor, the master bedroom is a sumptuous treat. Lined with timber panelling, the room features a shock of fuchsia carpet on the floor, brass closet handles sourced from the US and a vintage robe that doubles as a bedhead and storage unit.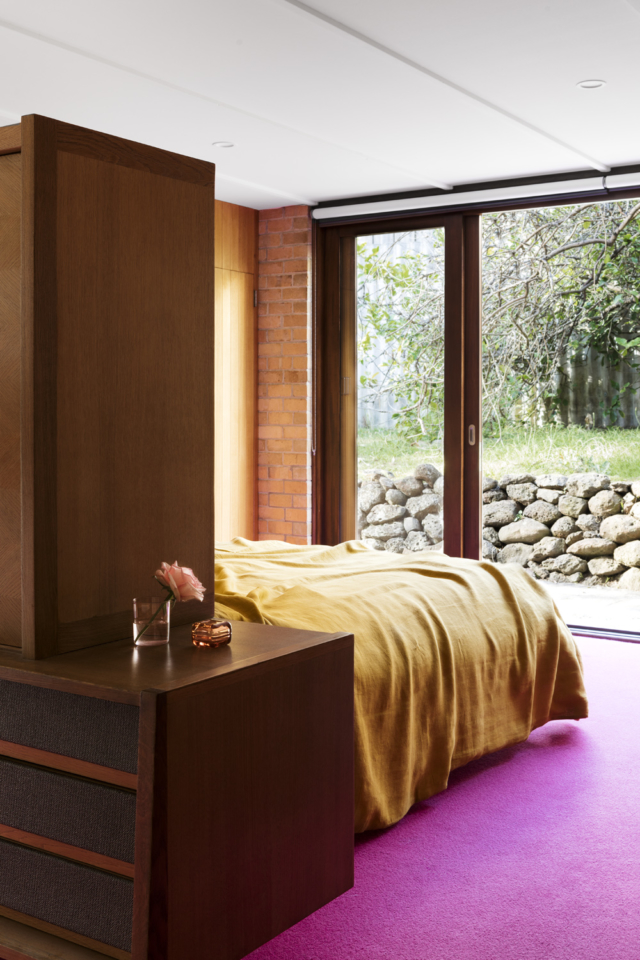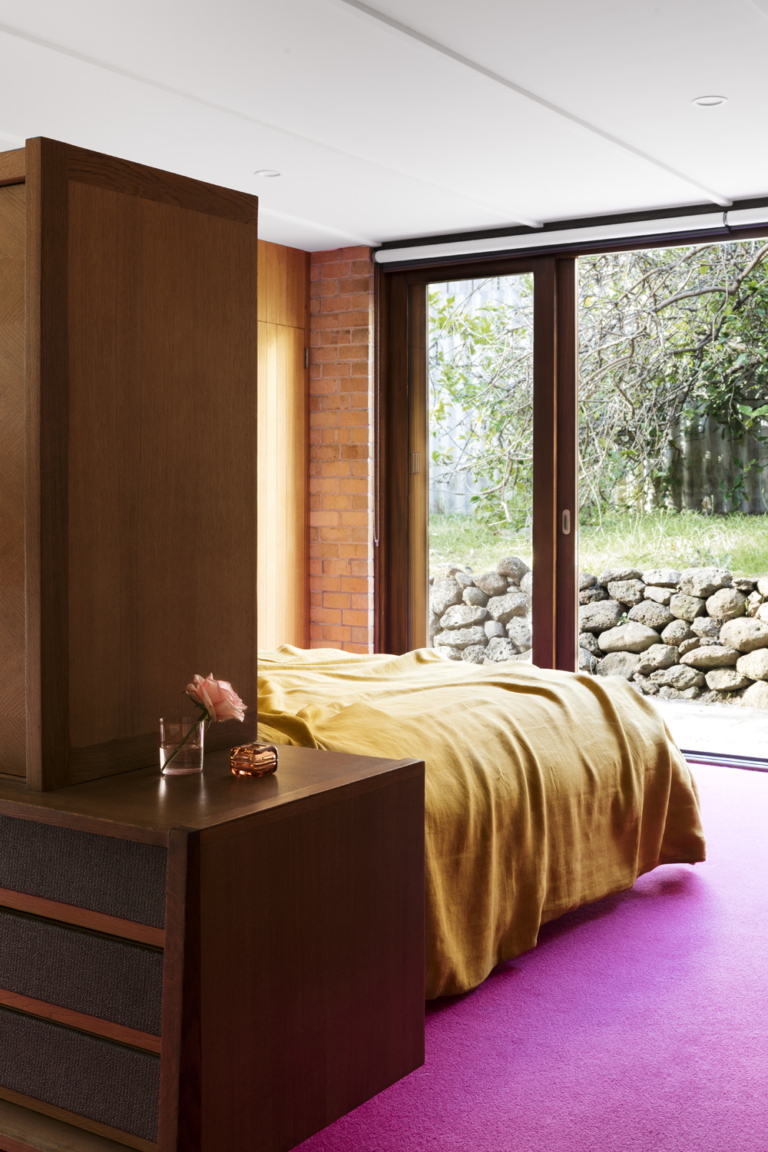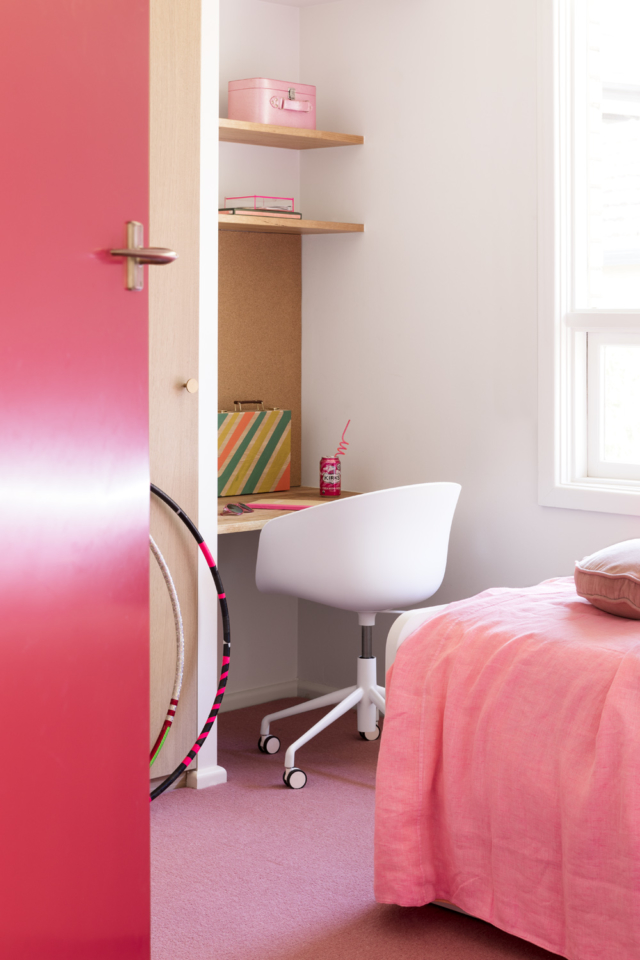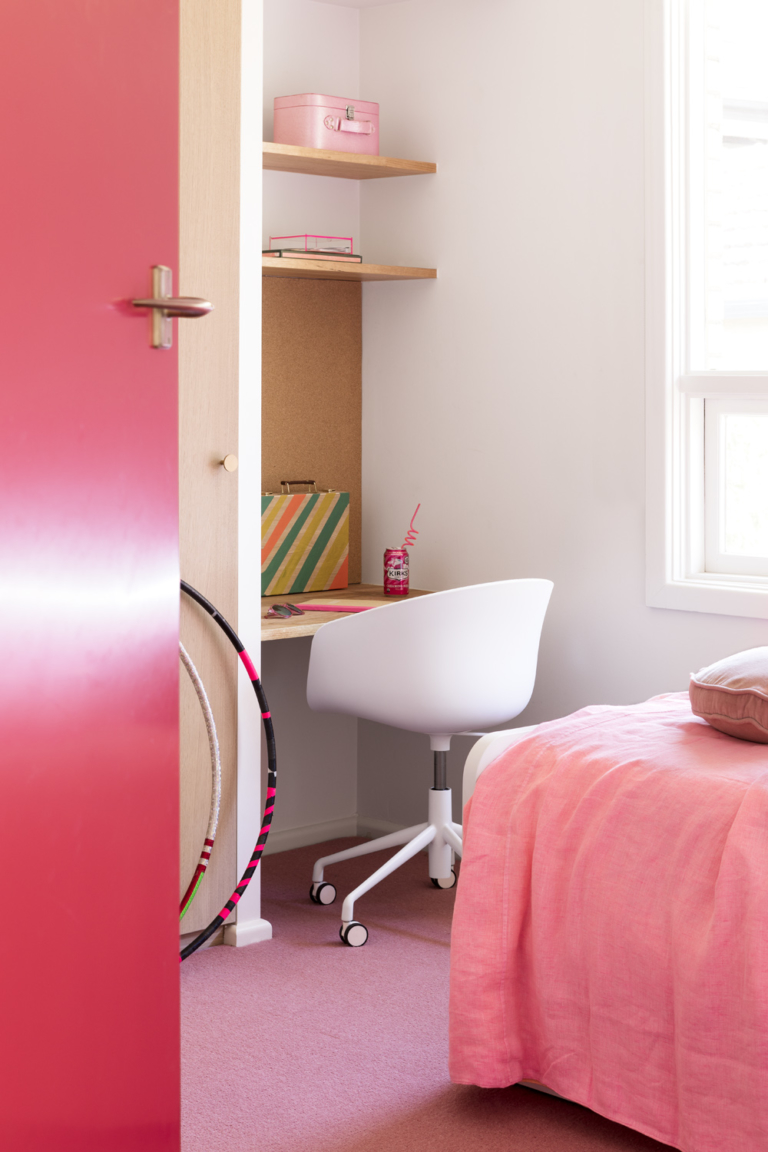 Outside, the timber takes centre stage again – the backyard is a fabulous entertaining spot that remains fairly unchanged save for the addition of steps. "The steps were designed to provide different tiered spaces for people to hang out," says Monique.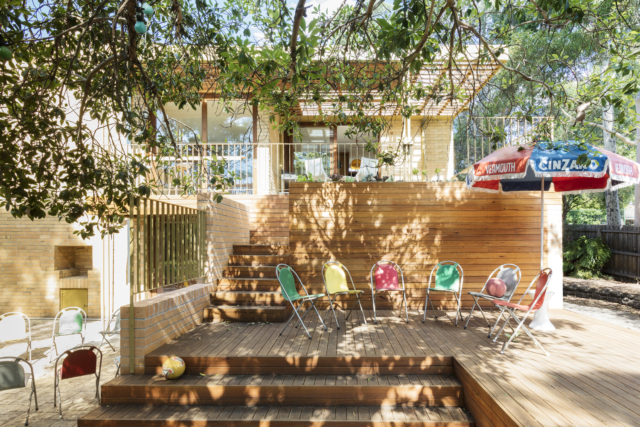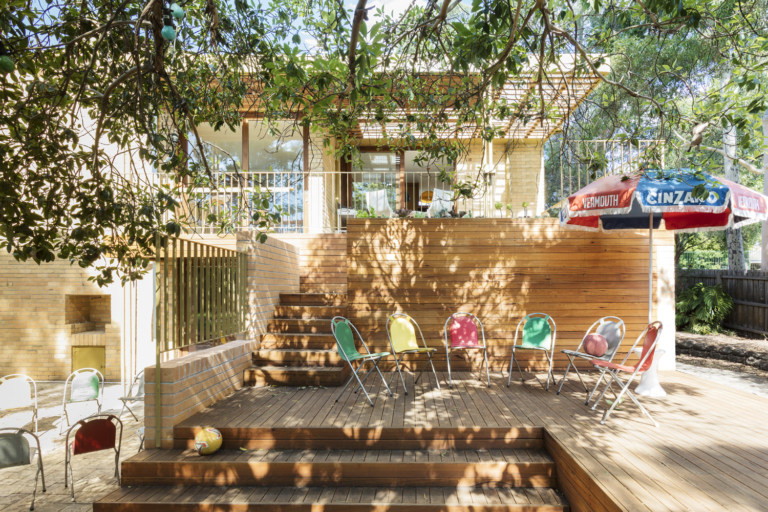 Photography: Martina Gemmola | Styling: Ruth Wesby