Stylist Jenni Booth is selling her business, two years after creating the first ever online prop hire store.
"As a busy stylist, it is one of the things I dreamed of finding while scouring for props on the internet late into the night," she says. "So in January 2011 I launched Prop Hire Online. "Along the way it has evolved into so much more than just a place for stylists to hire props from. Now it is a stylist supplies shop, where kits and tools of the trade can be purchased, a directory for stylists assistants and the online shop, G-Sale, is a garage sale of props that I no longer have a need for and want to pass on."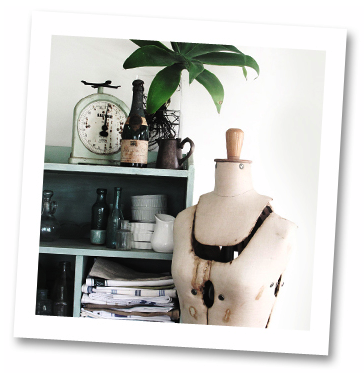 As a a freelance stylist for 18 years, Sydney-based Jenni has scoured the globe for props. While setting up Prop Hire Online, she has juggled a fulltime freelance styling career and working on a new (as yet secret) venture. "While I am extremely proud of what I have created with Prop Hire Online, it is time to pass this onto someone who has the same passion for styling and props as I do, but more importantly, the time to run it."
The sale includes the fully customisable website, the garage full of props, plus the all-important social network pages on Facebook and Twitter.
"I thought this might be a great opportunity for an Interiors Addict reader," says Jenni. If you're interested in buying Prop Hire Online and receiving a prospectus for the sale, please contact her.