Inextricably linked with Paris (and obviously New York too!), subway tiles are minimal, classic and were always ripe for a resurgence. And while we've seen them on many a kitchen splash \back and bathroom floor, Melbourne design duo Porcelain Bear have just released a gorgeous new range of furniture incorporating the trend. Titled the Metro series, the Parisian-subway inspired series is clad in gorgeous handcrafted porcelain tiles and is the perfect complement to the brand's existing range of porcelain lighting and tableware.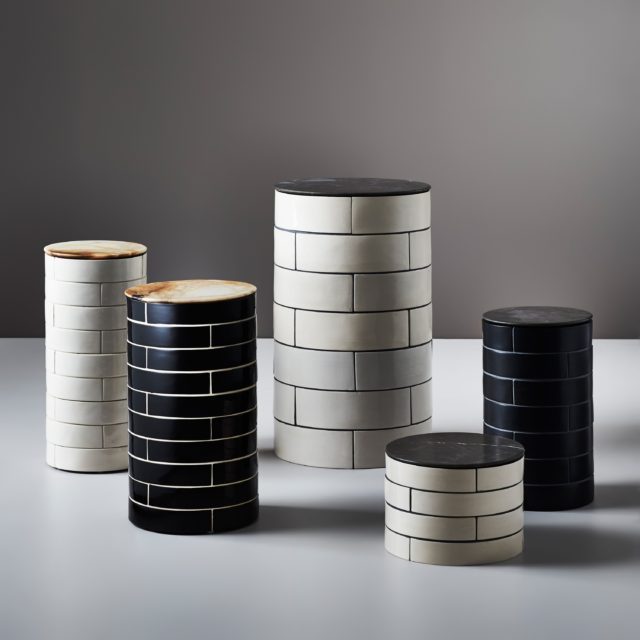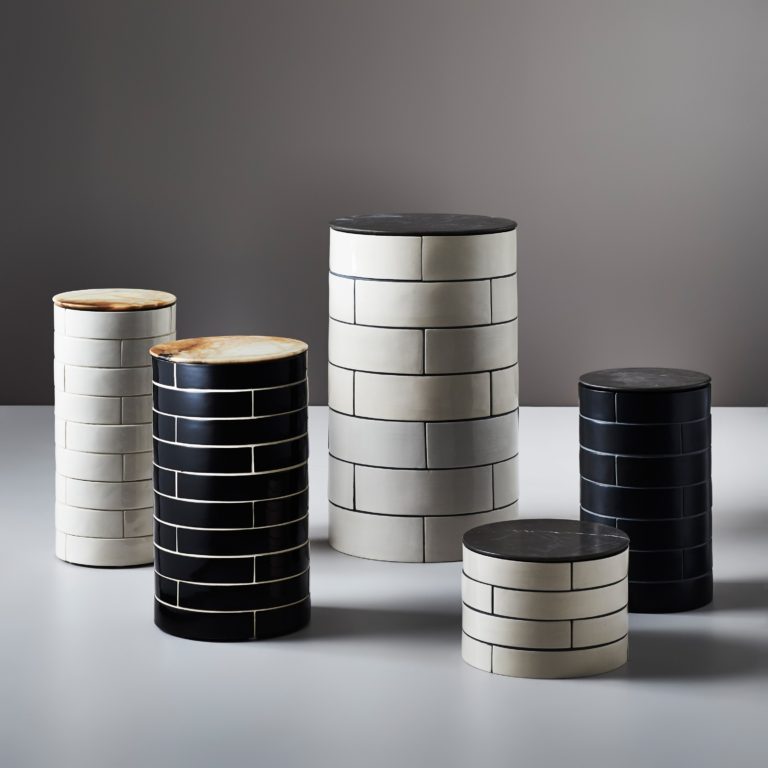 Metro series columns
One half of Porcelain Bear, Gregory Bonasera, has a particular affection for Paris and the Metro range is an ode to the city he adores. "I'm a Francophile and I love Paris – it was one of my first international trips when I was 21. I adore the work of Hector Guimard, who designed a lot of the entrances to the Paris metros and although our Metro series doesn't reference Art Nouveau, it does reference the Paris Metro," says Gregory.
The range features porcelain-tiled columns in three sizes – Slender (260mm in diameter), Burley (300mm) and Butch (410mm), occasional tables and a striking coffee table and dining table too – we love the solid marble tops that adorn those ones.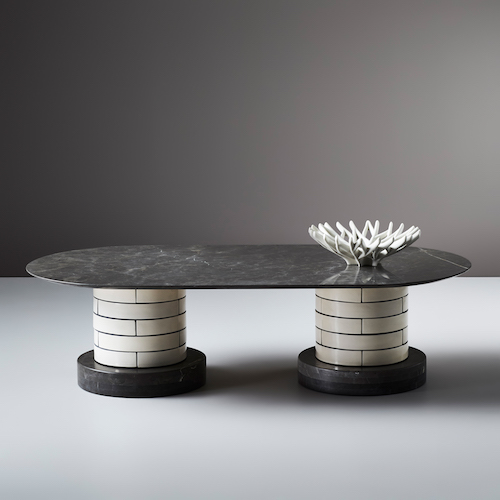 Metro series coffee table
The brand's love of Paris extends to the new extension of their Collingwood showroom. Titled the black room, it features a floor-to-ceiling black column made from Metro modules with a 24 carat gold-coated porcelain wall sconce attached. "That's another beautiful reference to the Paris Metro and it's a demonstration of how versatile the Metro series is."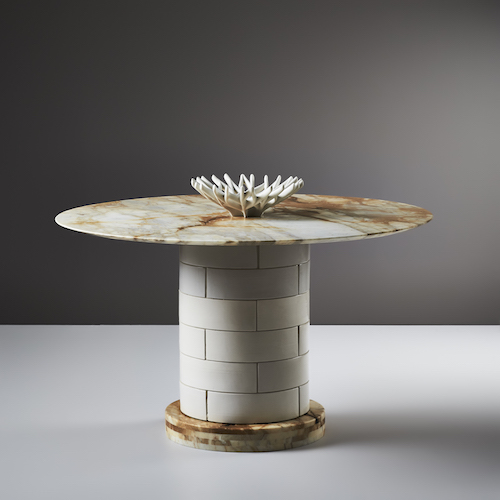 Metro series dining table
Melbourne readers can view the Metro series in Smalls Bar in South Melbourne. Designed by Fiona Lynch Design Office, the award-winning space features a statement bar clad in porcelain tiles from the Metro series.
Discover more.