While it felt like Sydney had forgotten it was summer over the Christmas holidays, it's now definitely hot again and those without air con would be feeling it! We've been lucky enough to be road testing the latest model from Samsung in our master bedroom and to say it is giving us a better night's sleep would be an understatement. Seriously!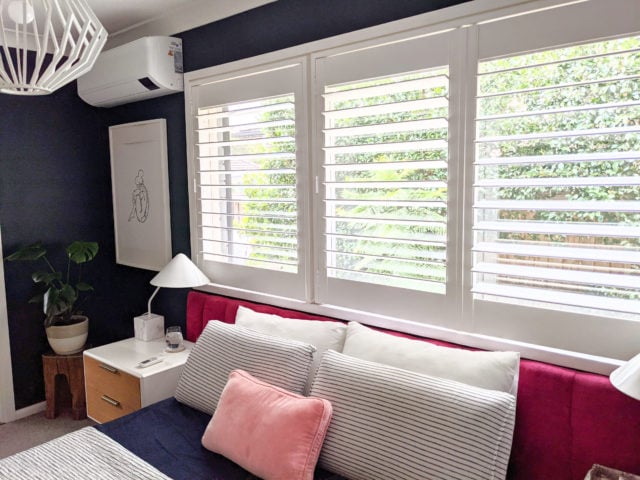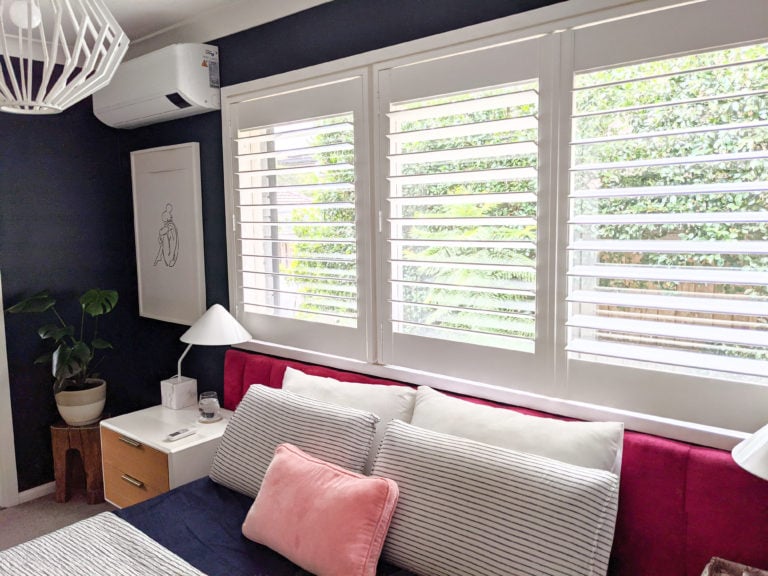 Samsung released two new air conditioner models at the end of last year, the GEO AR5500 and award-winning GEO Wind-Free AR9500. Packed with intuitive features and smart innovations, the new range includes air filtration, dehumidification functions and in-built Wi-Fi features that make it ideal all year-round. Healthy air is a new concern (obsession!) for me in our home, but more on that later.
Designed to enhance your comfort levels, Samsung's innovative Wind-Free system disperses air gently and quietly through 23,000 micro air holes, leaving no unpleasant feeling of cold wind on your skin. We're really noticing and enjoying this at night. There's no need to hide under the covers to escape a too-icy blast of air!
"The Wind-Free Air Conditioner range from Samsung is a breakthrough for our portfolio of air solutions that have been selected and calibrated to help make Australian homes more comfortable through our chilly winters and hot summers," says Mike Lilly, head of Product and Operations Air Conditioning, Samsung Electronics Australia.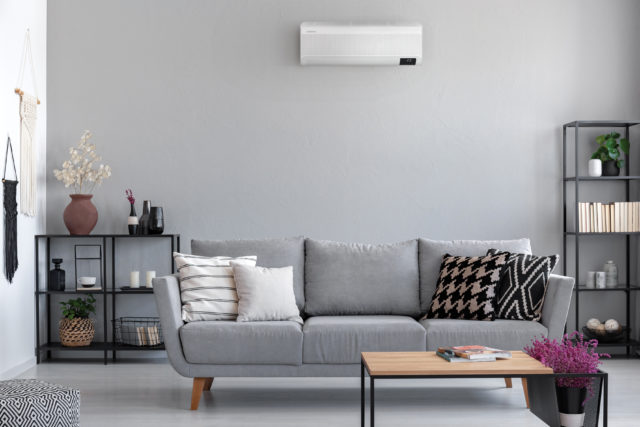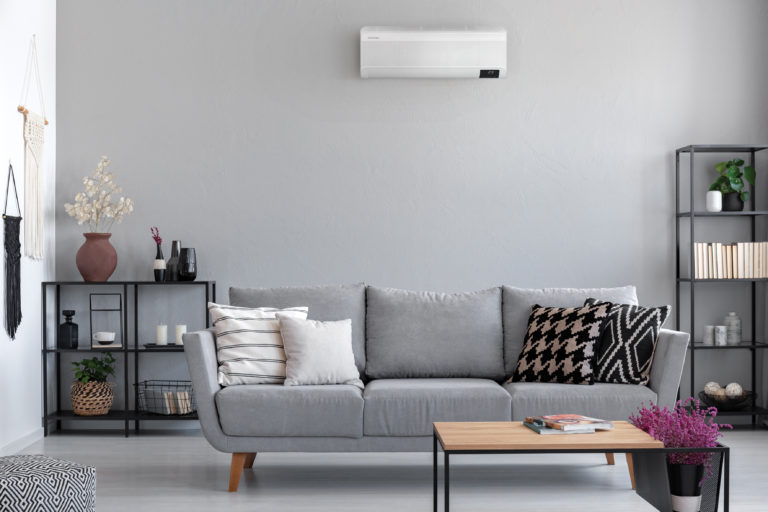 "With our new wind-free technology, people will barely even notice air movement in the room as it is cooled by these air conditioner units. Once the desired temperature is reached, the system disperses fresh air uniformly without the unpleasant blast of wind. With a focus on clean air and smart, efficient technologies, these air conditioners are perfectly suited for the Australian climate."
Ideal for all types of households, the latest Samsung air conditioners consist of a large fan unit; large air intake area and a wide blade to help disperse conditioned air throughout the room. They take the guesswork out of settings and adjusts themselves according to room conditions, outside temperature and previous usage patterns with the inclusion of the AI Auto Cooling feature. This innovative feature learns how you use your unit and customises the setting to suit. Now that's what we call smart home technology!
The Wind-Free AR9500's Good Sleep mode automatically adjusts the air flow direction and fan speed at a pre-set temperature and an operating time the user controls. Perfect for those hot humid nights, Dry Mode helps remove high humidity from the room and the Wind-Free™ model also uses a Humidity Sensor which accurately measures the humidity.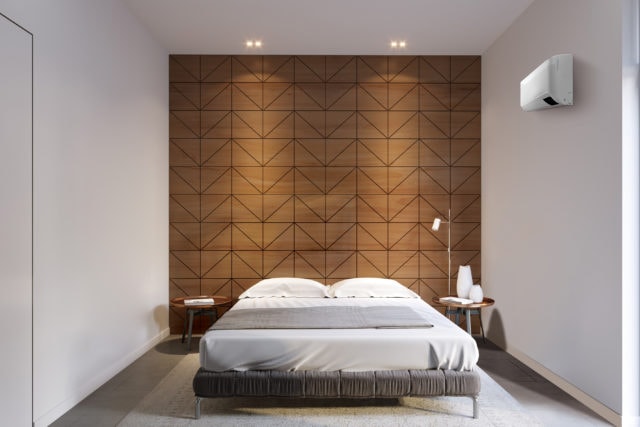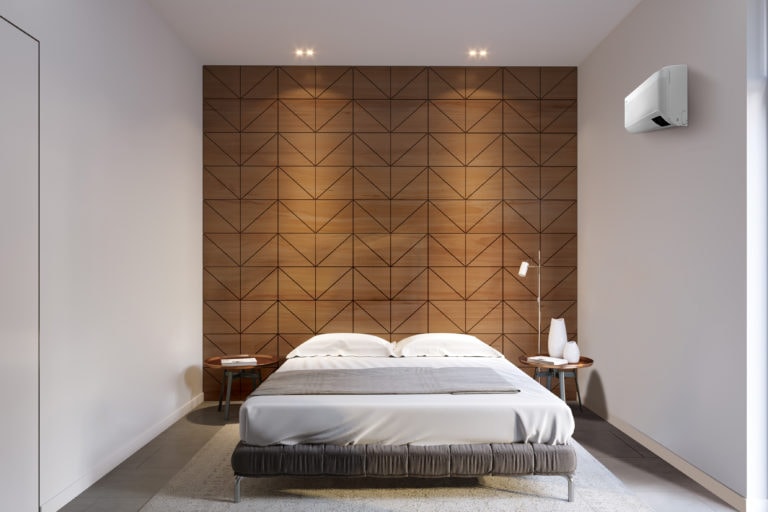 The range also features Digital Inverter Boost technology which is designed to maintain the desired temperature with less fluctuation and reduce energy consumption by up to 73%. It also uses strong magnets made of Neodymium and includes a twin-tube muffler to minimise noise and vibration.
Our master bedroom definitely hasn't been the healthiest air space in our home and it's long been on our reno list to improve this. Our window is so old it doesn't open, so that will be being replaced this year! Throughout winter it was sometimes so cold in there, our windows were running with condensation and we had to use a dehumidifier (next winter we'll have a warmer room and our air con's built-in dehumidifier to help this).
The Wind-Free™ AR9500 model also boasts two Tri-Care filters which help keep the air you breathe hygienic, maintain the performance of the unit and can collect up to 98.8% of inactivate bacteria. Music to my ears!
We are so happy to have a much more comfortable and healthy master bedroom space, not to mention we sometimes have four-in-a-bed due to our boys' nighttime antics!
Disclosure: Samsung provided us with an air con unit in change for an honest review. This post is not paid for.