Since winning The Block in 2018, Hayden and Sarah Vale have been busy renovating a former beach shack on the NSW South Coast (Stanwell Park to be exact), turning it into their forever home. With enviable ocean and parkland views, the five-storey abode 'SouthHouse' has four large bedrooms, three and a half bathrooms and three separate living spaces.
"We were after the perfect balance of a retreat for our family as well as a hub for entertaining. We knew we'd have guests staying so wanted to give them their own space," says Sara of the home that features a lower guest floor.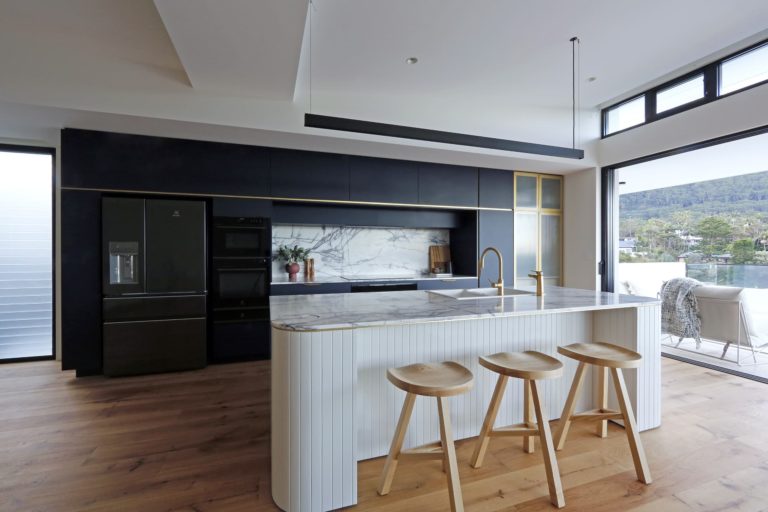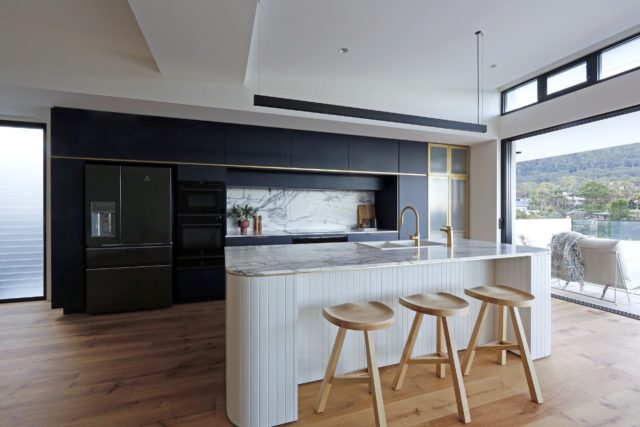 The bedrooms are all on another floor because Sara, who shares the home with Hayden and her two children Harlow and Lawson, wanted everyone nearby. For convenience and accessibility, the bathrooms and laundry are on this floor too. The top floor is the designated kitchen and entertaining space, and it's the gorgeous kitchen that we are touring today.
Here, Hayden and Sara shared the things to keep in mind when designing and constructing a kitchen with wow.
Take inspiration from your surroundings
For our home design, we simply looked outside for inspiration. We realised we lived in such a stunning part of the world that we wanted to bring influences of that inside, as well as join elements of it on the outside. For that reason, SouthHouse features a modern urban aesthetic with a neutral palette that provides the perfect backdrop for accents of colour, texture and coastal influences. Think high quality, hand-picked materials and finishes to deliver a timeless style, like concrete and timber, while presenting a balanced, yet luxurious feel.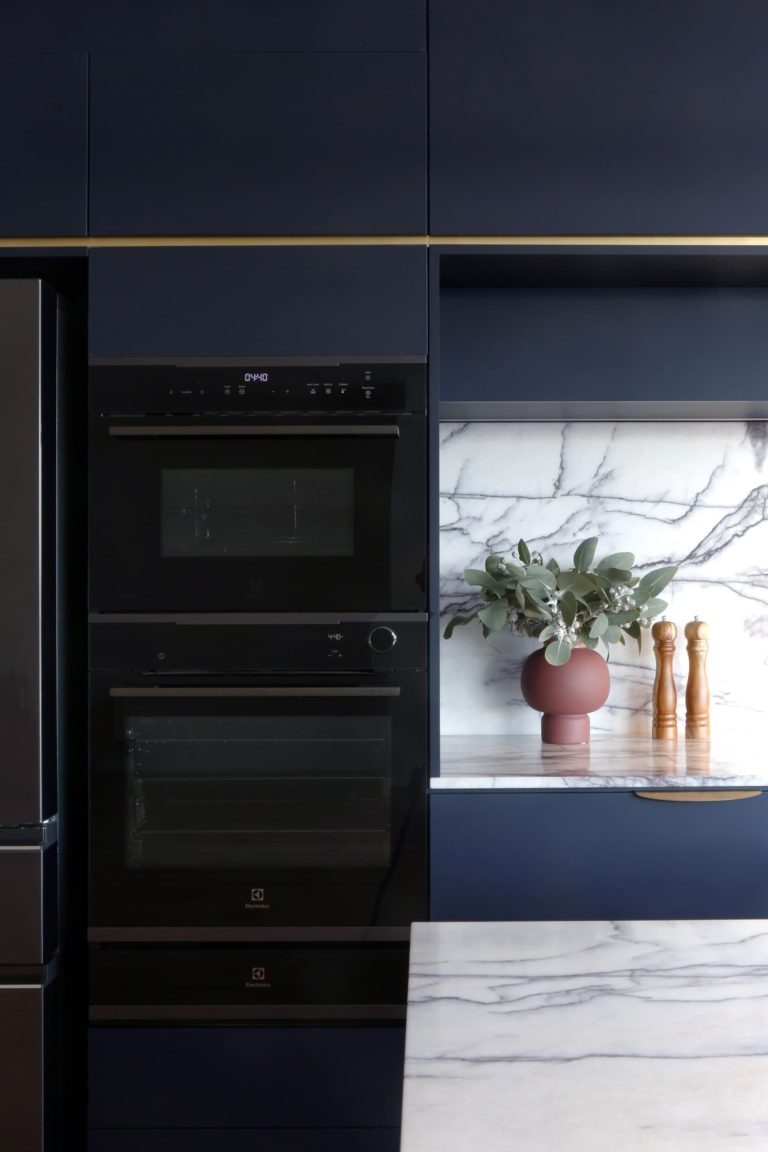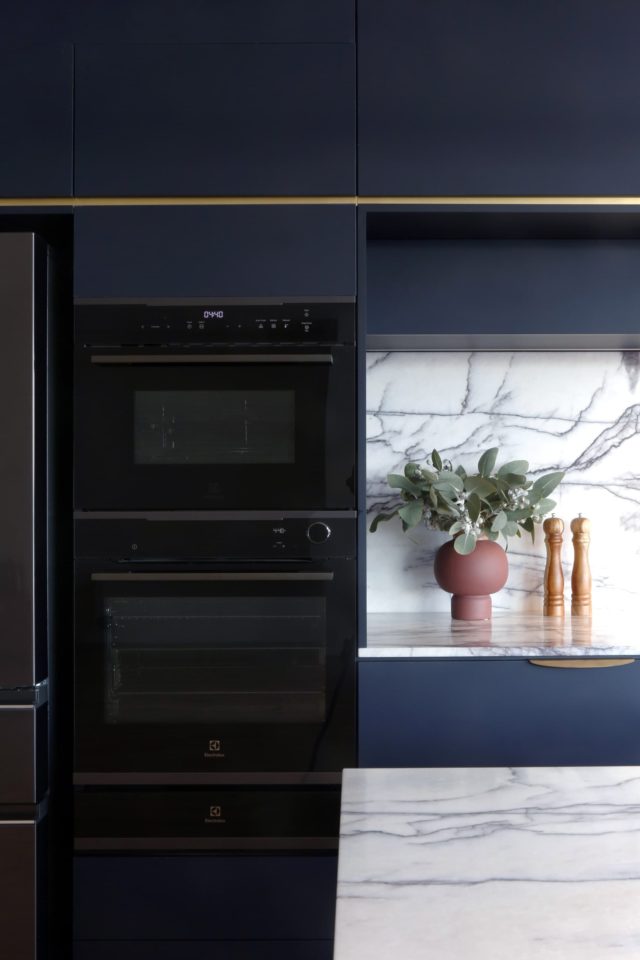 Plan, plan and plan
No matter what scale the renovation, superior time management and organisation skills are a must. With any renovation, big or small, you need to be on top of everything – from your ideas to planning, trades to styling, have your end goal clear in your head, so you can see every detail. One of the areas of the home that requires the most detailed level of planning is the kitchen. In the kitchen you're after the golden triangle between fridge, cooktop and sink with the right amount of bench space in between to make preparation convenient.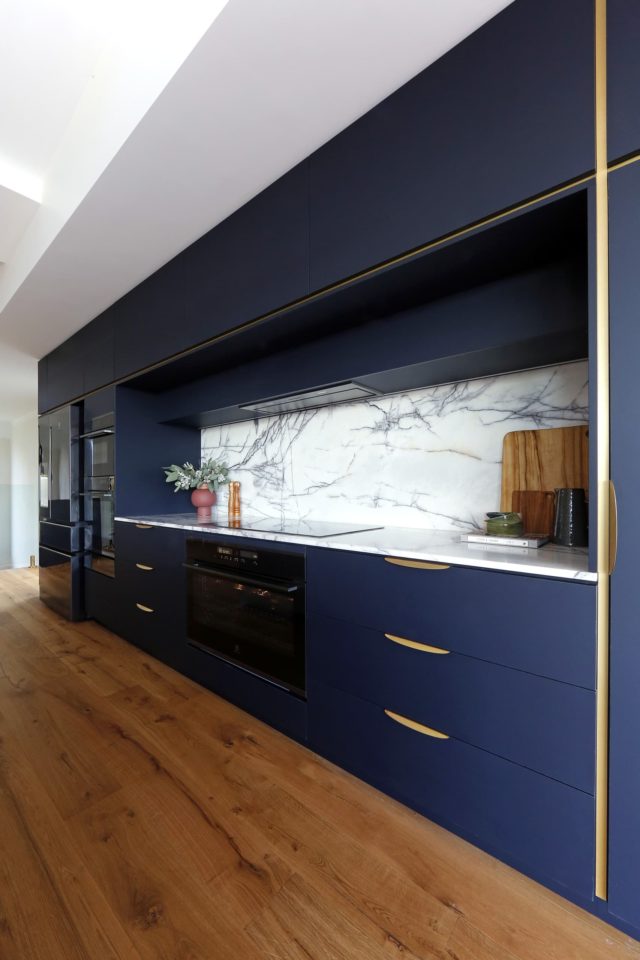 Consider feeling over trends
Rather than being beholden to changing trends, focus on creating that homely feeling you've always dreamed of. Because we both come from large extended families, an entertainer's kitchen was key, and we wanted it to be the showstopper. We knew we had to make a statement here, making sure we had a kitchen that could do a dinner for two, take on a party of 50 and anything in between.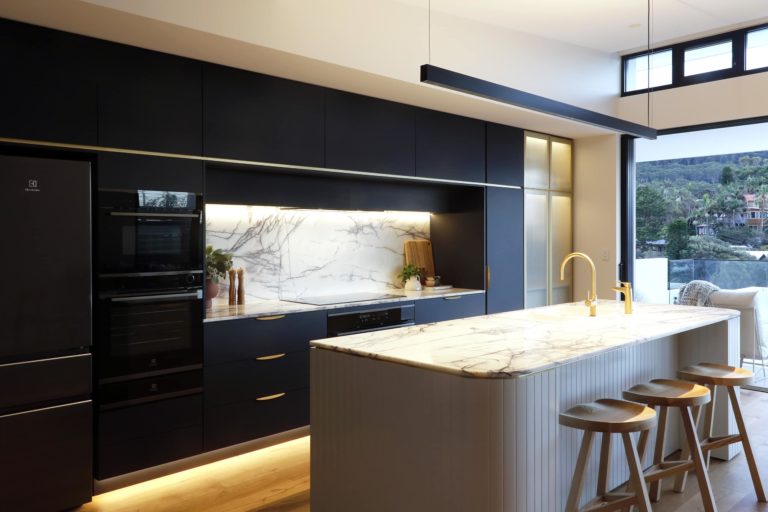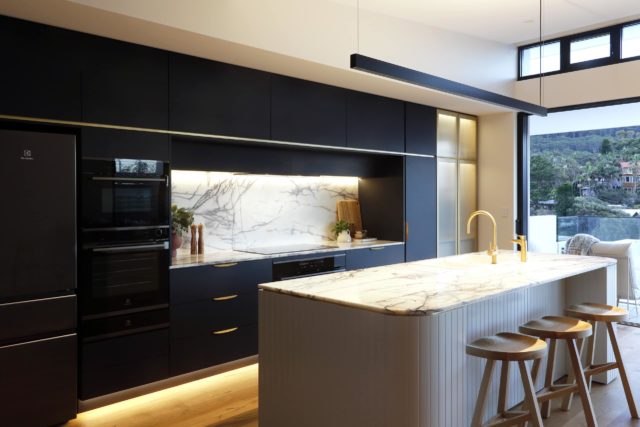 Know what you want your kitchen for
While on planning, purpose plays a big role when it comes to your kitchen design. Ask yourself will it be for entertaining, quiet nights in, a family or singles or everything? Use your response to that question to help decide what appliances you will need. If the space allows for it, we always go for a big cooktop and oven because we like to entertain.