Sponsored by Freedom
There's been a lot of talk lately about turning our homes into sanctuaries as we all spend more time in them. Whether we're in lockdown in Victoria or just staying home more in general, which pretty much goes for everyone, maximising our outdoor areas for spring and summer is a really worthwhile exercise.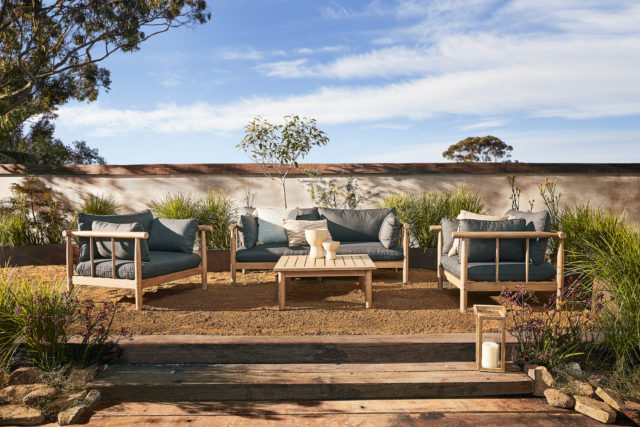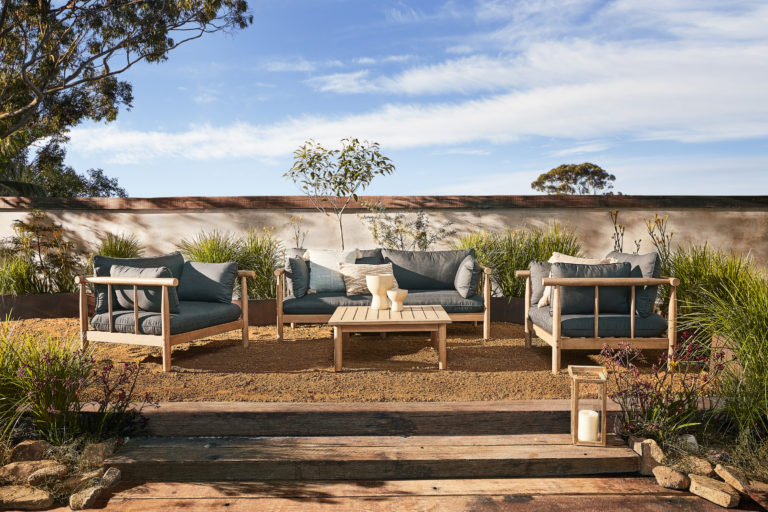 Not only can an outdoor seating area give us space to escape each other if we're feeling cooped up (I love my family, but we all need five minutes peace with a glass of wine!), really trying to create that outdoor room vibe can give us a wonderful extra area for socialising, relaxing, dining or even working, wifi strength permitting!
With outdoor furniture, practicality is always key. It needs to be hardy and weather resistant. But the real magic happens when it is stylish, comfortable and looks like it'd be equally at home inside. Freedom have certainly achieved this this year, and I'm thrilled to tell you that one reader will win the gorgeous Safari setting above worth almost $3,000 (a sofa, two armchairs and a coffee table).
More on the giveaway at the end, but let's first take a look at what's new in their outdoor collection.
The Safari setting up for grabs is made from a robust Eucalyptus timber with a light teak finish and generous plush cushions. It's definitely my favourite! If you're not lucky enough to win, the sofa, two armchairs and coffee table will set you back $2,699.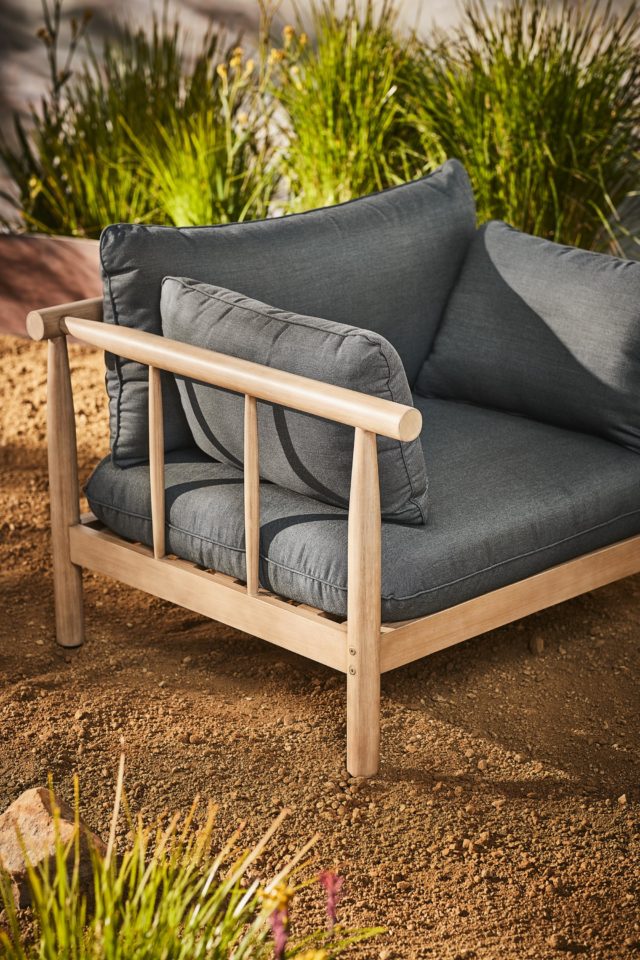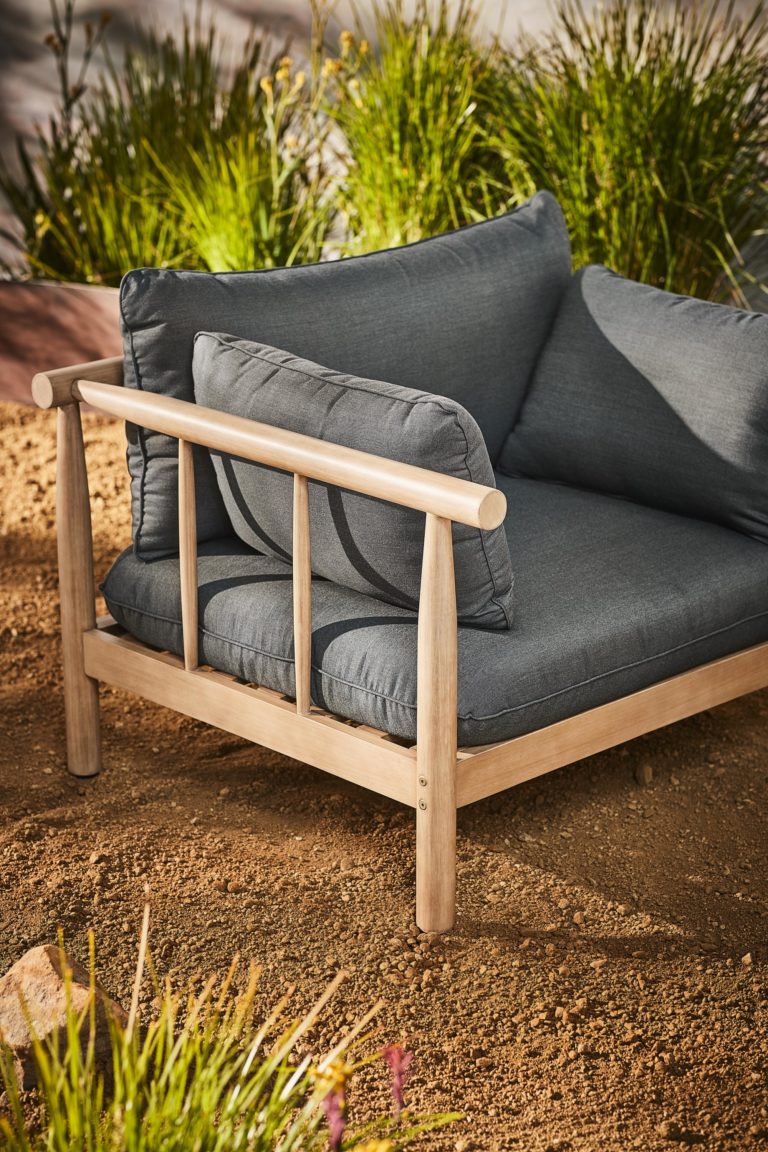 The Zanzibar (below) will bring a sleek sophistication to your outdoors with its combination of black stained timber and grey cushions.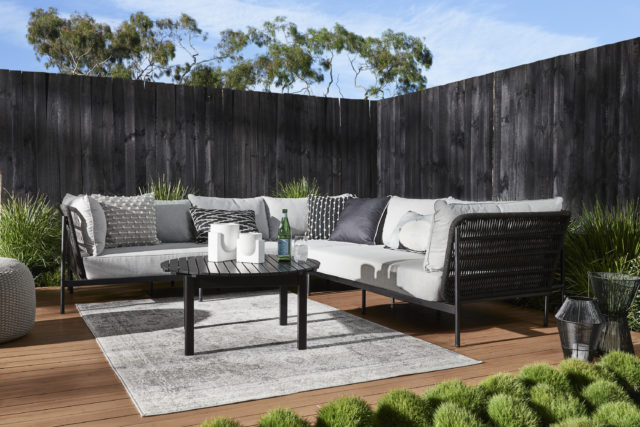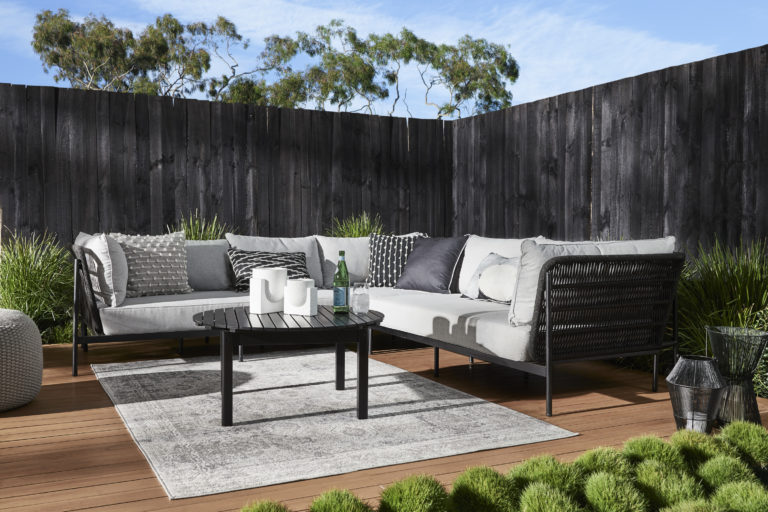 The height-adjustable table works perfectly as a coffee table or for intimate casual dining. Got to love versatility! The modular sofa and coffee/dining table set is $2,299 until 6 October, when the price increases to $2,499.
Hello Hamptons! A classic choice, the Verano sofa has deep-cushioned seats in light grey, a supportive back and wide arms atop a white metal frame.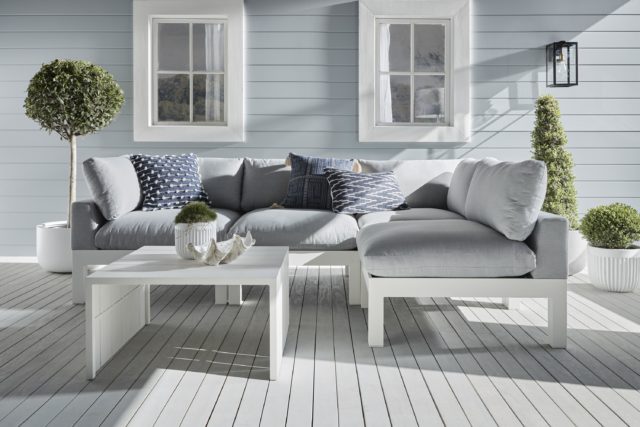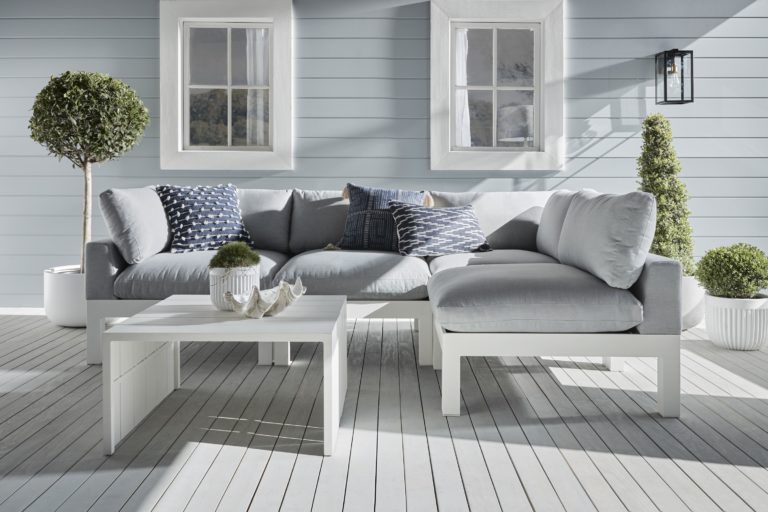 A sleek white metal coffee table completes the look. The set, comprising corner sofa, armless sofa and coffee table, is $3,299.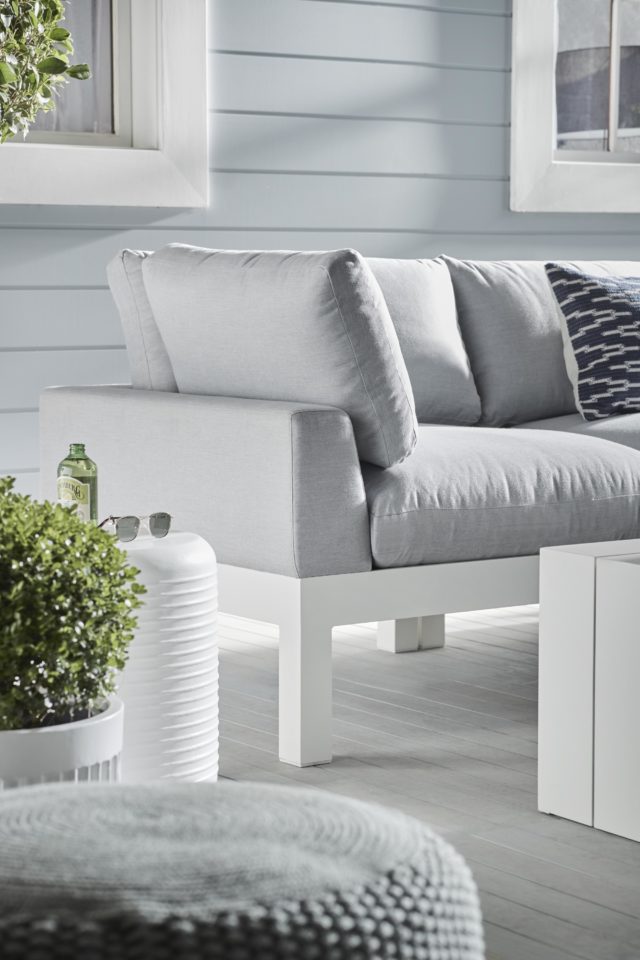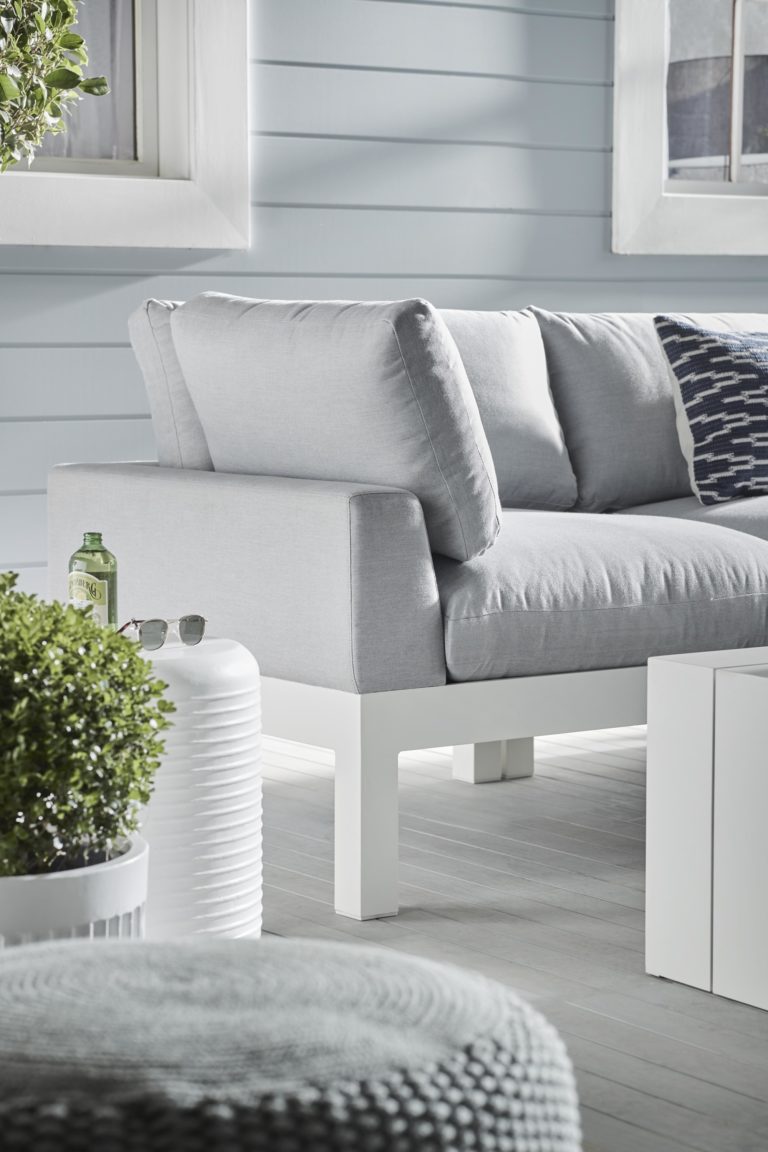 The Adelphi dining set with its lightweight aluminium frame in black with a teak tabletop, is a more modern choice with a touch of warmth.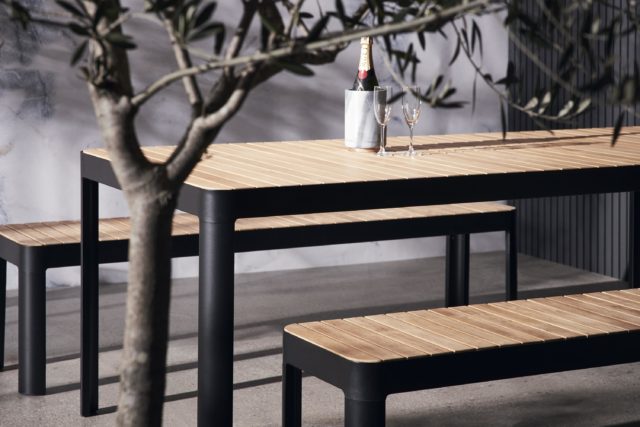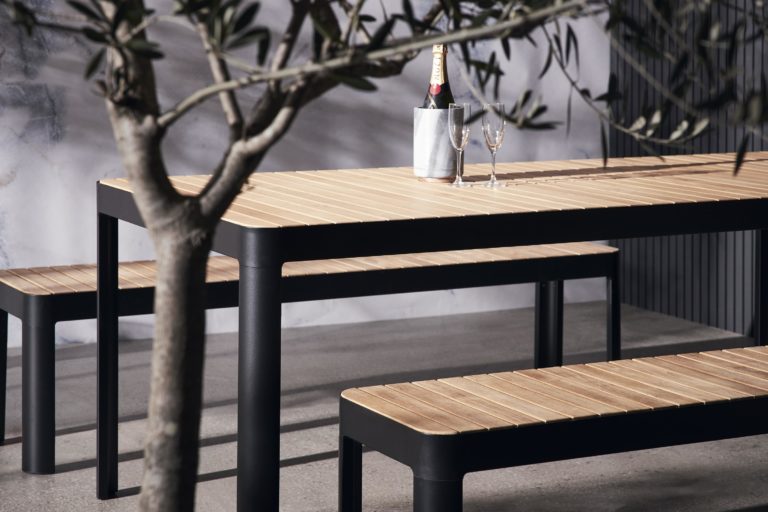 Available with two bench seats for $2,099 (rising to $2,299 from 6 October) or with eight chairs for $2,699 (rising to $2,999 from 6 October).
A matching modular is also available and can be easily reconfigured to suit any space or occasion, as well as a coffee table.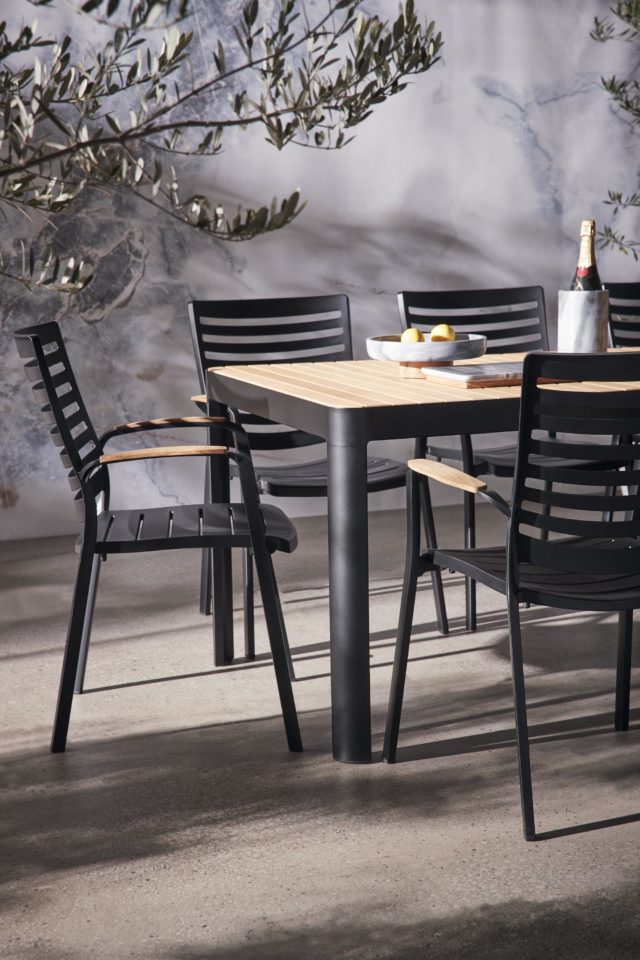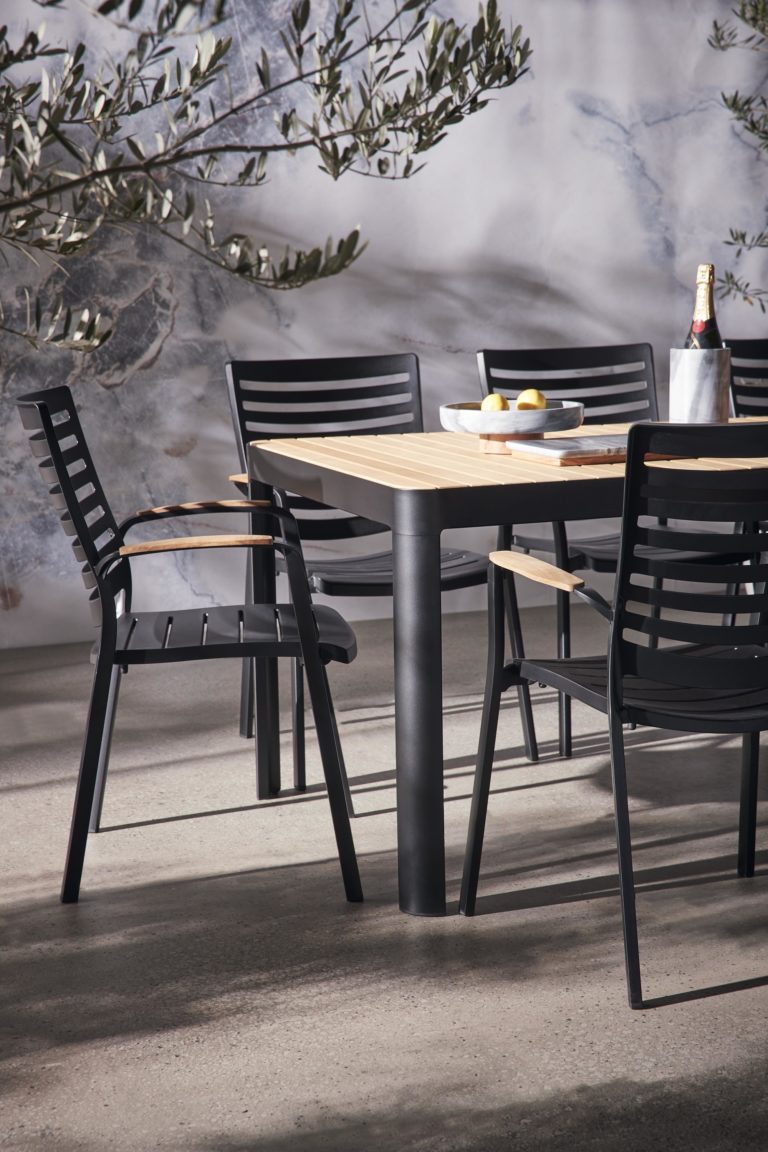 Solid yet comfy, the Cannes bar table looks just the thing for a a few cosy cocktails with friends! $1,799 with six bar stools. There's also a matching dining table with benches or chairs available, as well as a sofa, armchairs and coffee table in the range.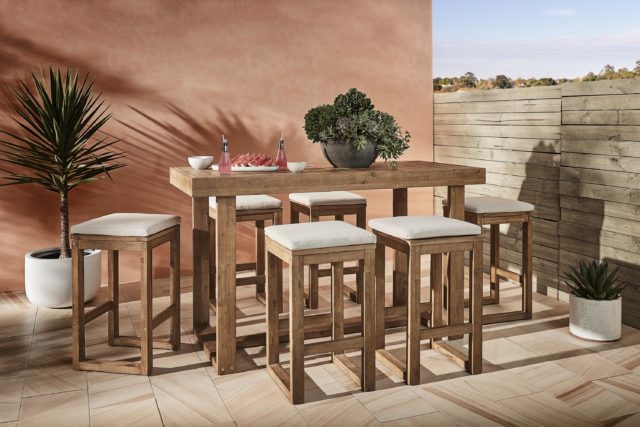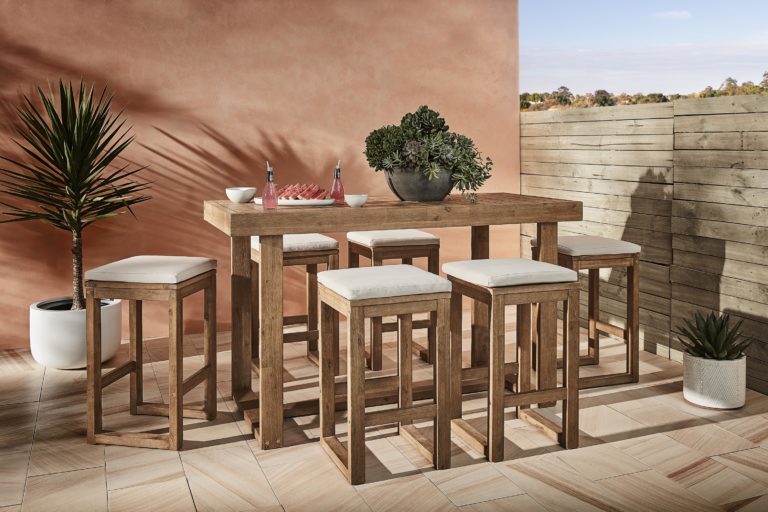 We love the solid, classic look of the Montepellier dining table with its chevron top, which would look great outside a more traditional home. Made from Eucalyptus timber with a light teak finish, the table and two benches are $2,399 (rising to $2,699 from 6 October).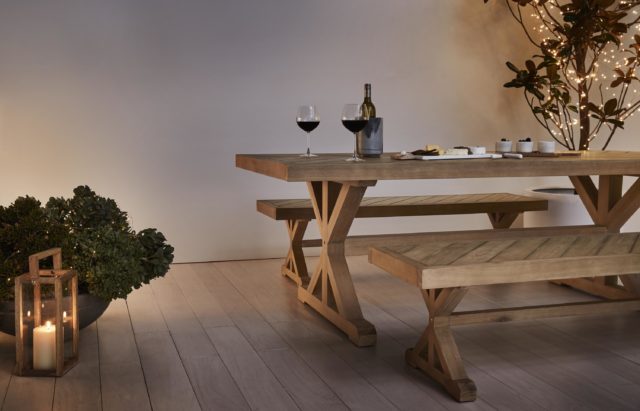 The Havelock bar table with its sleek concrete top and contrasting Acacia legs looks great paired with the Imu Bar Stools. The bar table with four stools will set you back $2,079, rising to $2,379 from 6 October. There's also a matching dining table with benches or chairs. This is also available as a seven-piece bar package.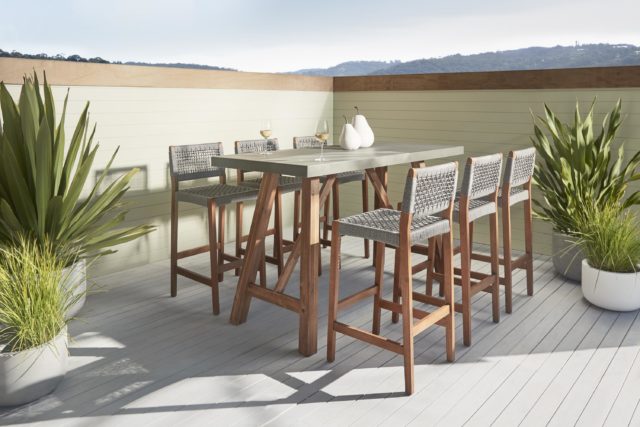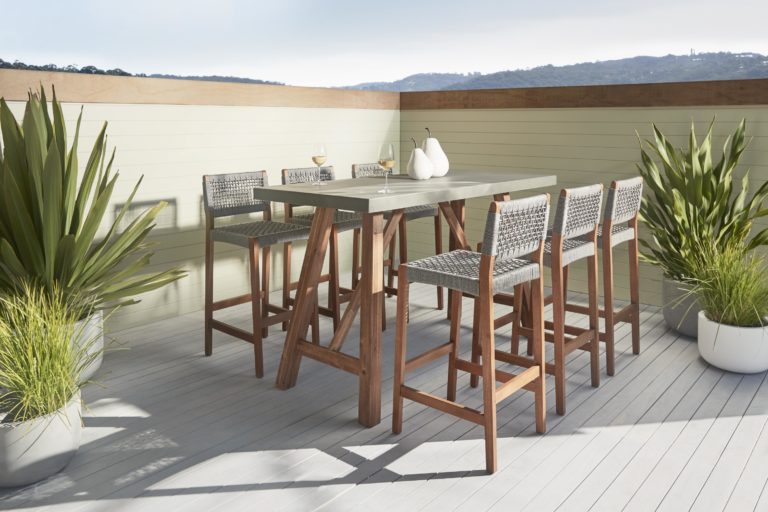 Add the finishing touches to your space with Freedom's outdoor décor, including an extensive collection of planters, cushions, and decorative accents like candles and vases. I'd definitely use some of these inside as well!
We're sorry but this competition has now closed.
The winner was : Katrina Hubeek of VIC.
Entries close at 5pm Sydney time on Thursday 1 October. The winner will be contacted via email within 7 days. The winner will be chosen by Jen Bishop based on the 50-word answer judged to be the best. The prize is not transferable, redeemable for cash or able to be swapped for a different item. The prize will be delivered to the winner's home by Freedom within 30 days of being notified of their prize. Open to Australian residents, aged 18 or over, who are not employees or associates of Freedom or Addicted Media. 
How to: Plan an outdoor room
By Cherie Barber In a climate like Australia's, an outdoor room isn't just an asset; it's almost obligatory. What better way to capitalise on all that blue sky and months…