With temperatures rising and summer on the doorstep, we're starting to think about outdoor spaces here at Interiors Addict – areas that are becoming as heavily designed and styled as our interiors. No longer neglected, backyards, courtyards and verandahs are considered an extension of our indoor spaces and thus require some careful consideration when it comes to furnishing them.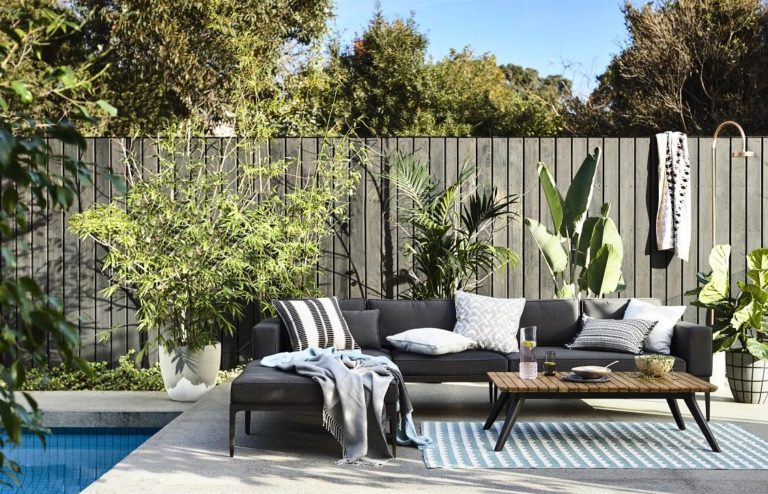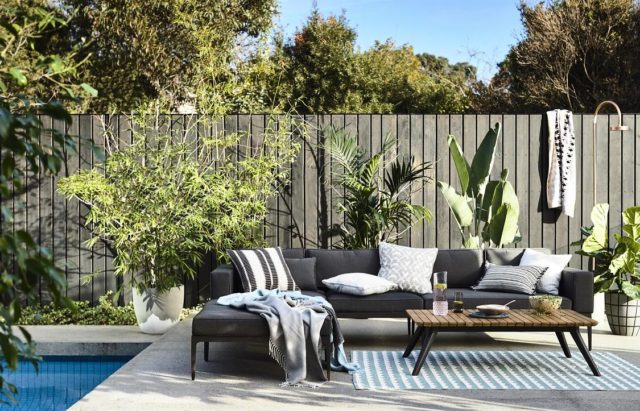 First up, you need to consider how you are going to use your outdoor area before investing in furniture. "There are so many different selections and ultimately it comes down to how you want to use the space. Sizing is very important for outdoor furniture. Allow for traffic movement through the area as you would through a room. A table may fit in an area but does it fit with six or eight people sitting around it and one person needing to get past? There is more to comfort than just a soft cushion," says landscape designer Brent Reid of Candeo Design.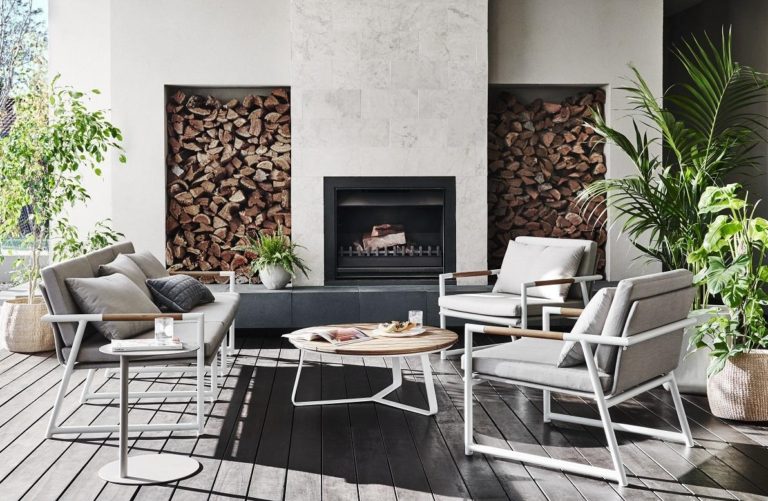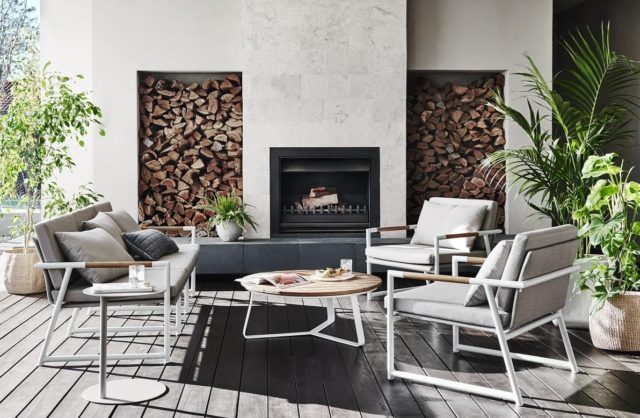 Secondly, given our outdoor areas are extensions of our homes, it's important to create some sort of link between the two spaces. "Carry some continuity of colour or style from inside out, or from the architecture and landscaped areas through to the furniture. Seamless transitions are comfortable and relaxing," says Brent.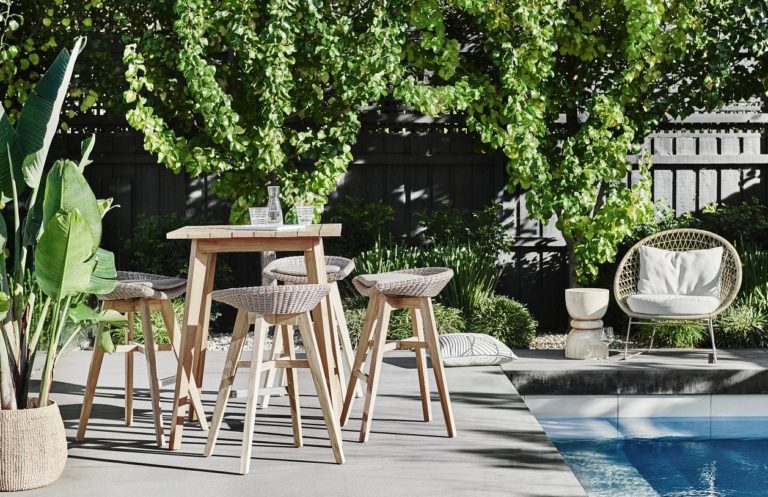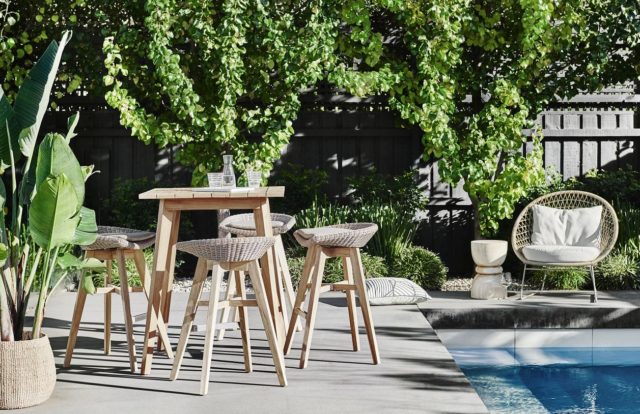 "Some of the things we currently like to do with outdoor furniture is take a beautiful setting and add a feature piece to the arrangement, some splashes of colour with outdoor cushions and just have a bit of fun. Furniture and pots are the sign off pieces for us when it comes to creating a beautiful garden," says Brent.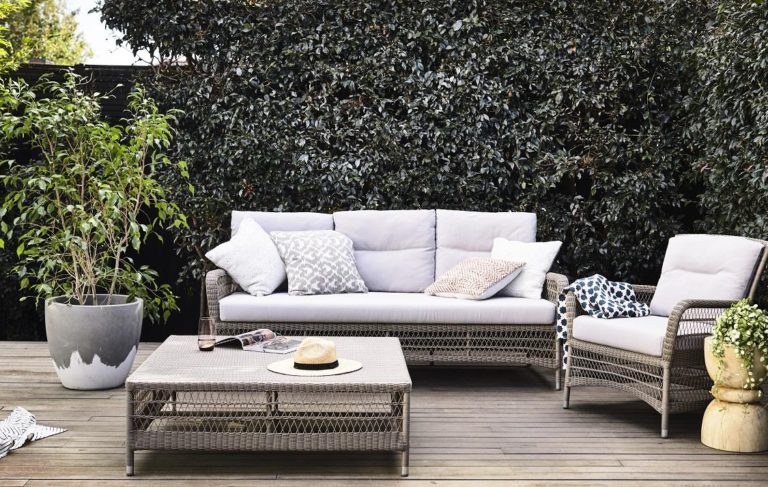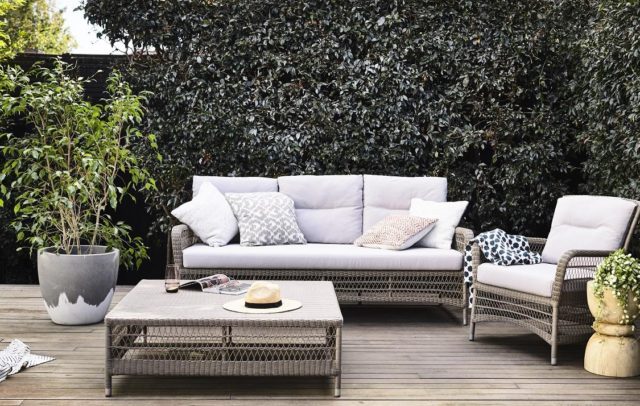 But it's not all about aesthetics – your outdoor furniture needs to be able to withstand the harsh Aussie elements too. "These poor things are going to get smashed in Australian conditions so they need to be up to the challenge. You want good quality outdoor cushions that drain and dry as the last thing you want is a wet bum every time you sit down. You also don't want them smelling and going mouldy because they can't dry out," says Brent who is big on comfort too. "The days of uncomfortable outdoor garden furniture are long gone. You should be as comfortable outside as you are inside."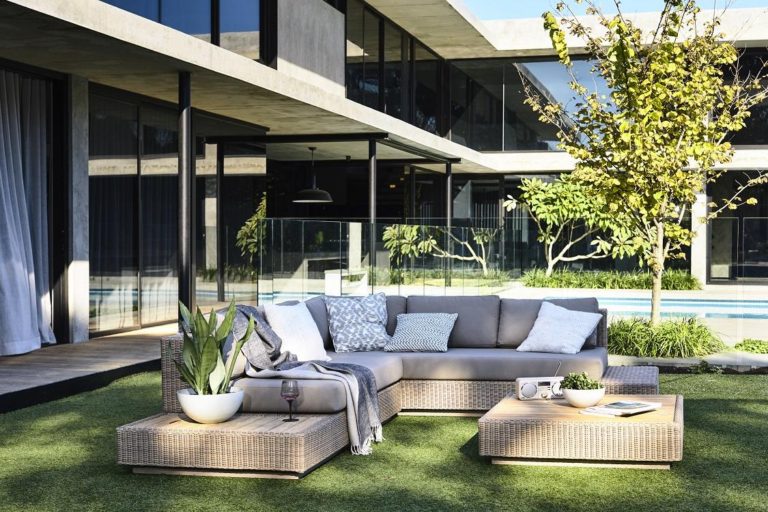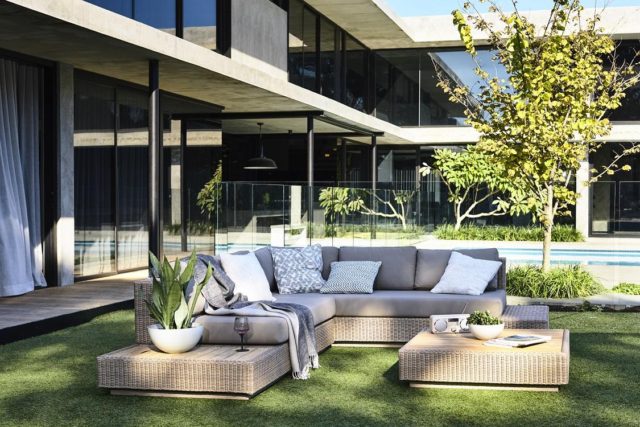 All the beautiful outdoor furniture pictured is by GlobeWest. Check out the rest of their fabulous range online.