With plastic bags banned in most Australian states (NSW is the exception), and major supermarket chains banning them too, we've hunted down the most stylish looking, reusable plastic bag alternatives.
Kollab shopper tote in colour block print: Water resistant and fabulous for everyday shopping and storage needs, this bag has cotton canvas handles but if we're honest, it's the gorgeous geo print that drew us in! $30.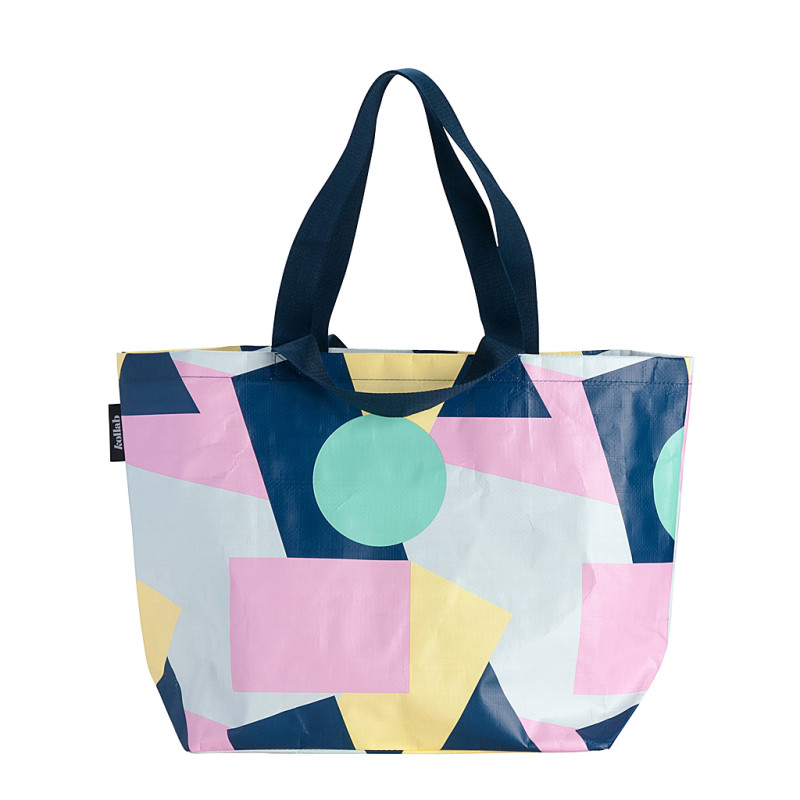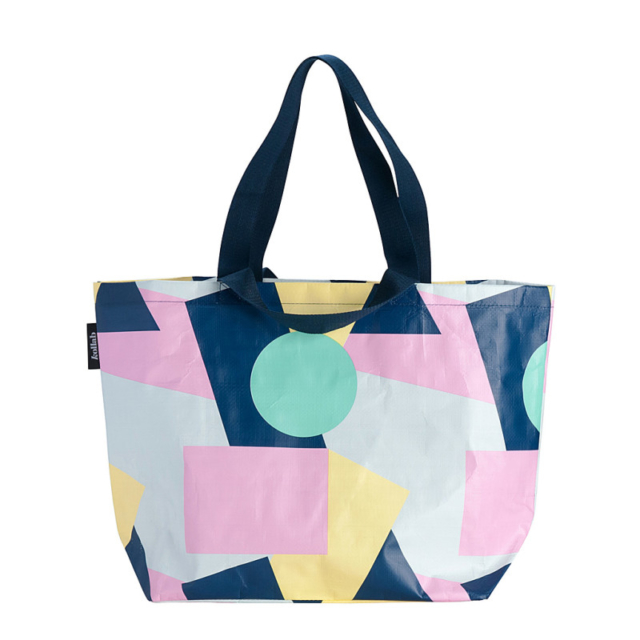 Tigmi Trading jute bags: Handmade in Bangladesh (with wages empowering local women), these word-emblazoned bags feature gorgeous colours and I love their retro feel. $129.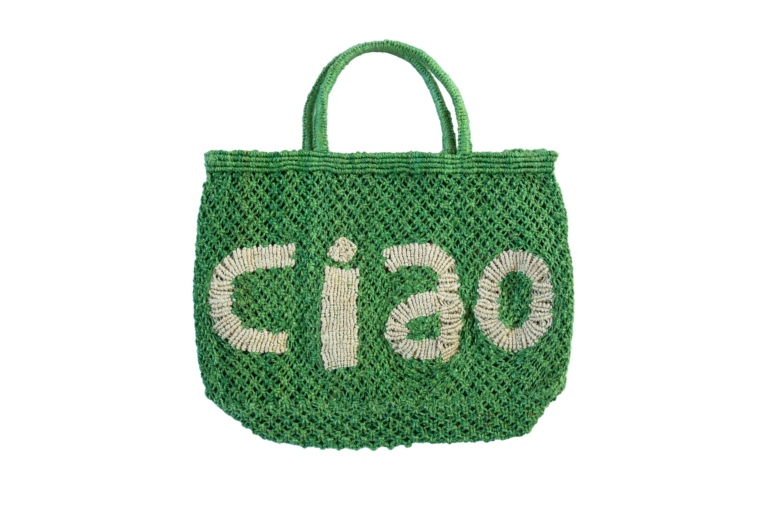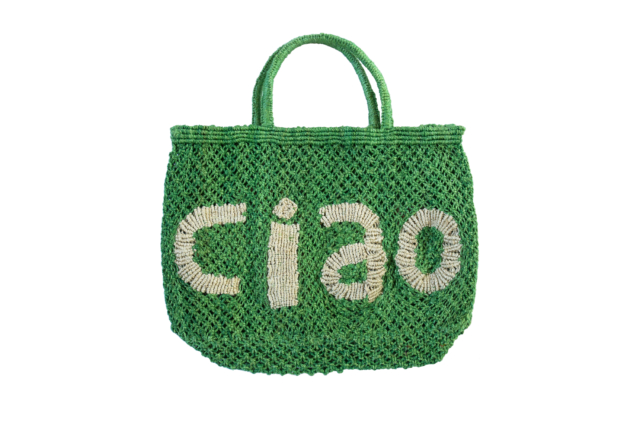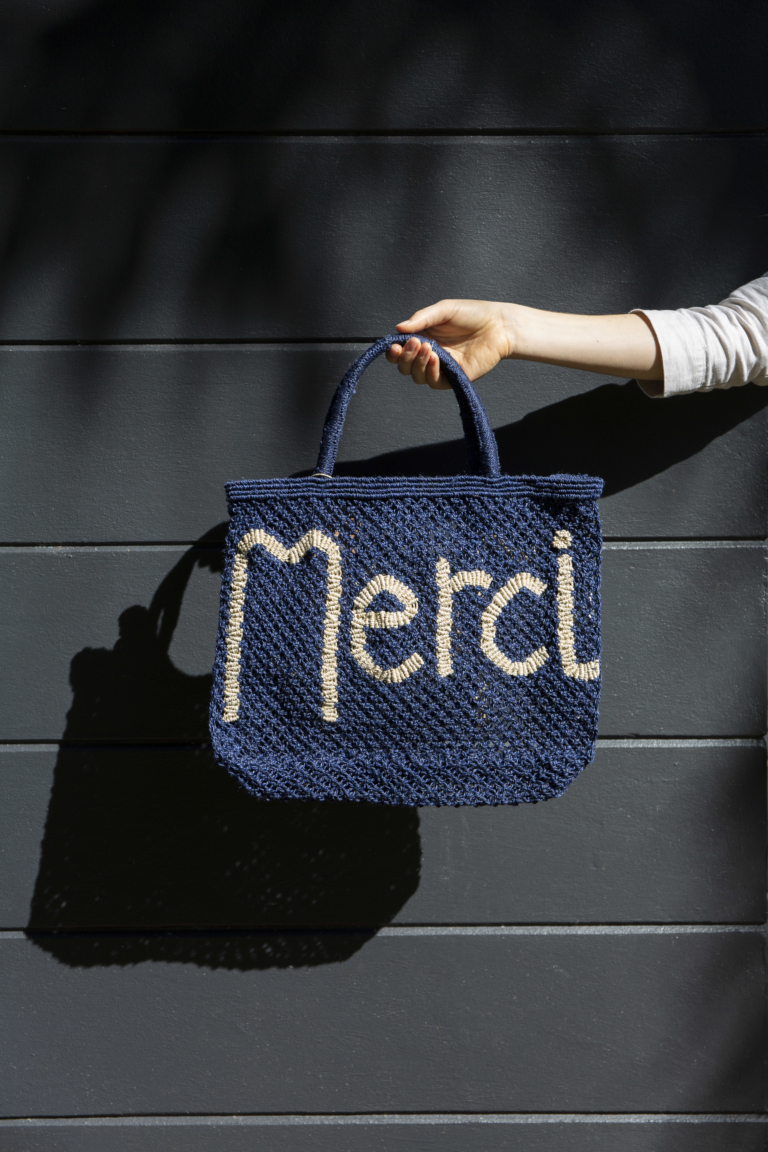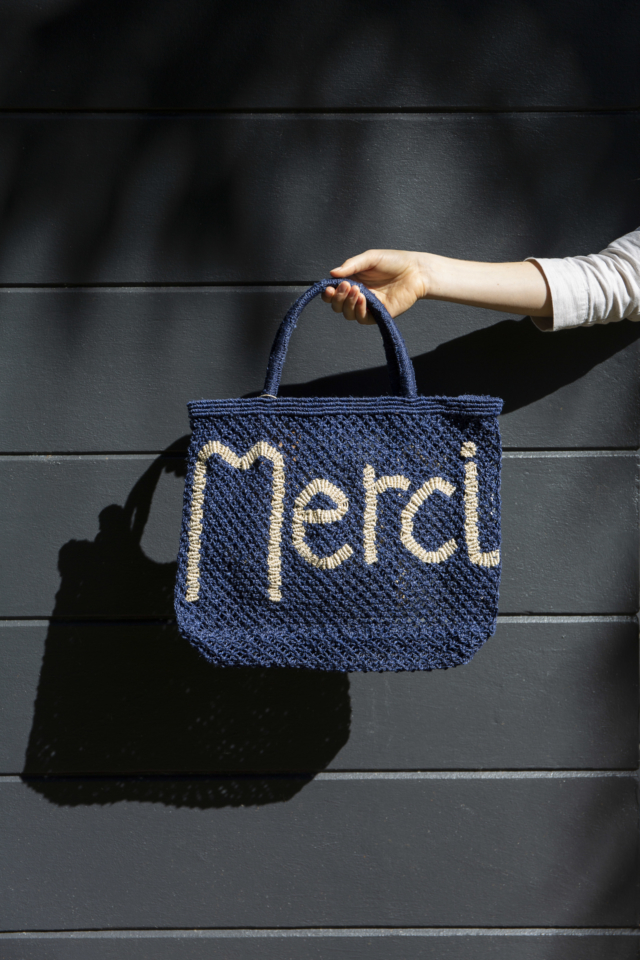 LOQI shopping bag, Jackson Pollock: For those that like their accessories with a serve of fine art, this range features gallery greats such as Jackson Pollock and Piet Mondrian. As a bonus, the bag rolls up into a palm-sized package for easy storage. $13.50.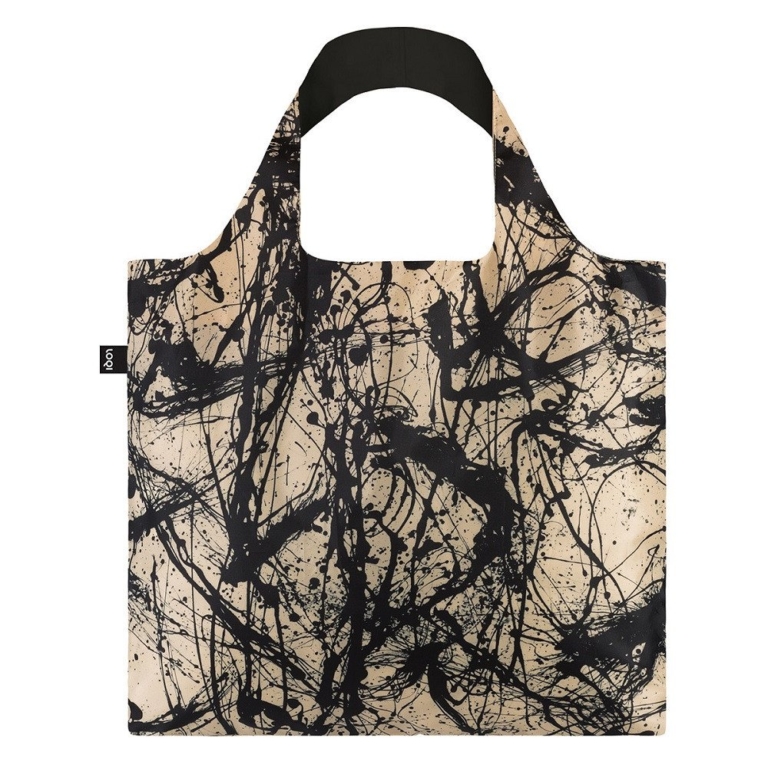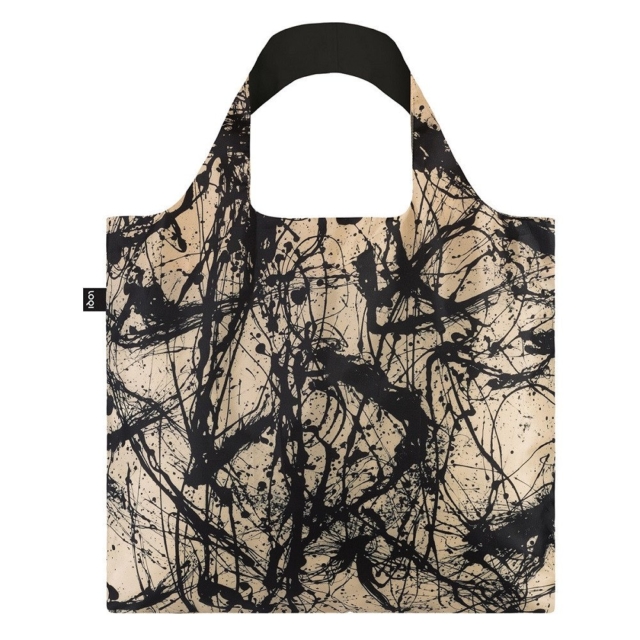 Kookery 'Brie Happy' bag: Made from organic unbleached cotton and printed with eco-inks, this fun fair-trade shopper features two internal pockets. $44.95.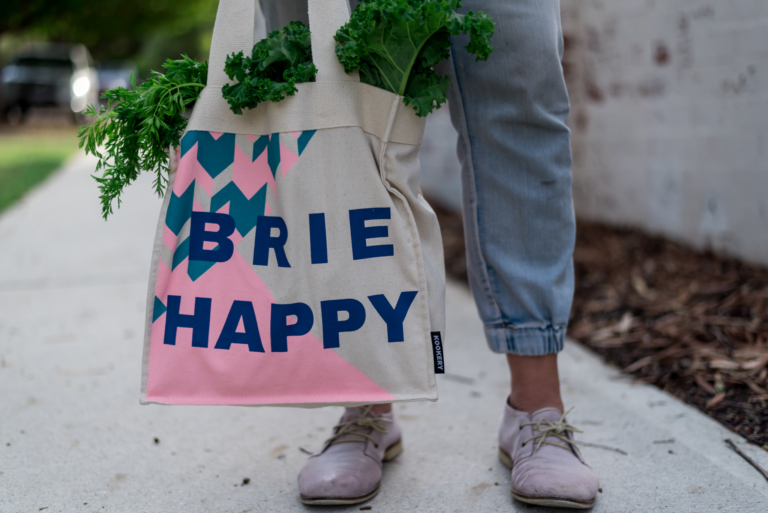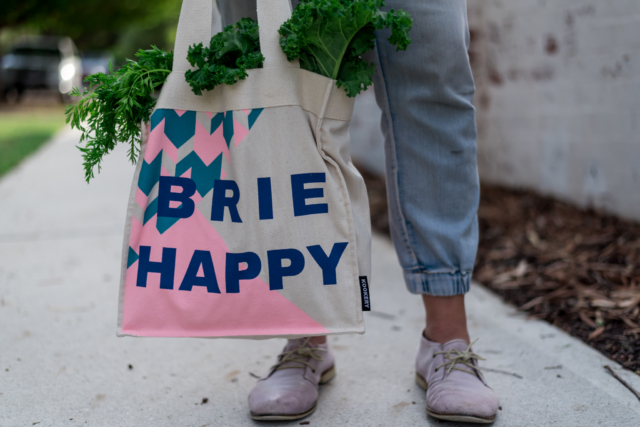 Project Ten Hearts & Navy Gingham shoppers: I've long been a fan of these wipe-clean, woven plastic bags that feature happy prints. $14.95 for one or $55 for a pack of four.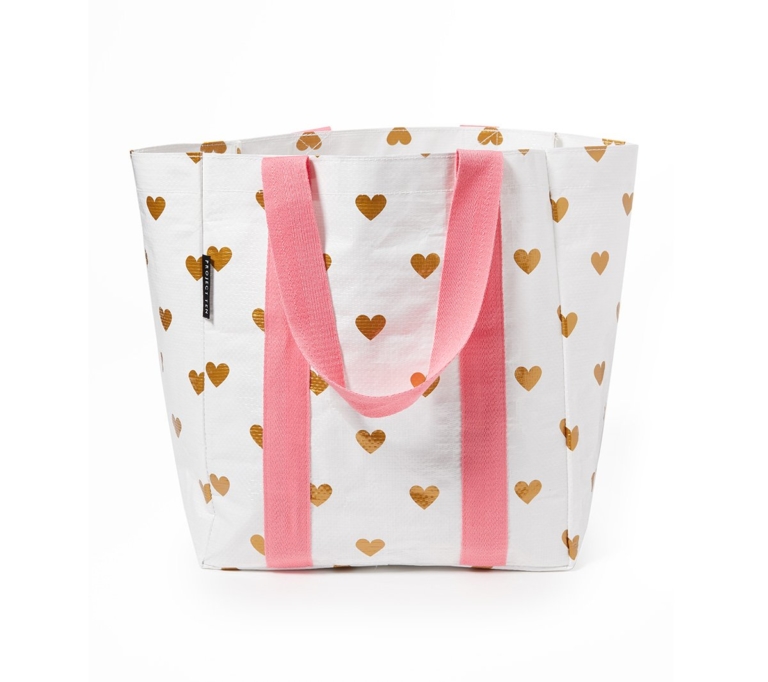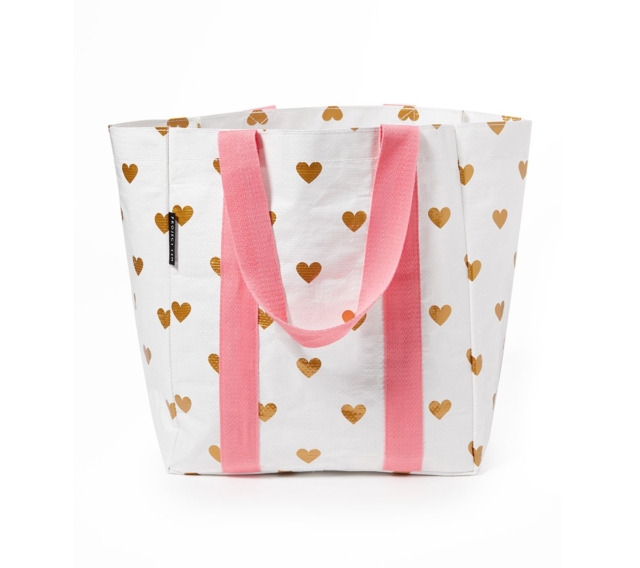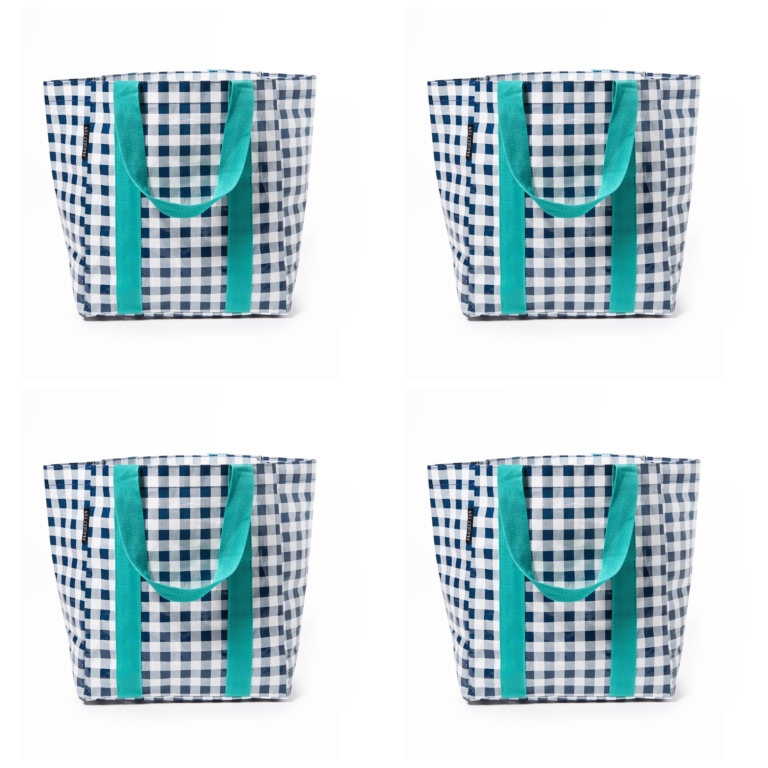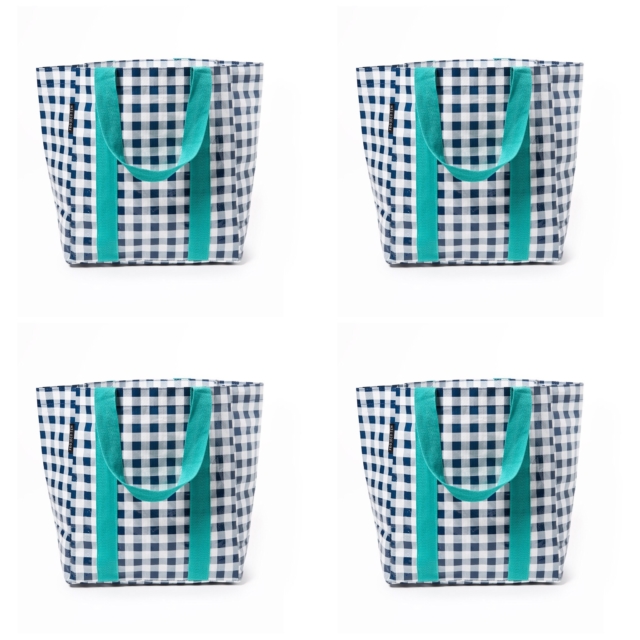 IKEA YPPERLIG carrier bag: I've been using these at the supermarket for years though it's nice to see they've expanded the range beyond the Swedish brand's iconic blue. $3.99.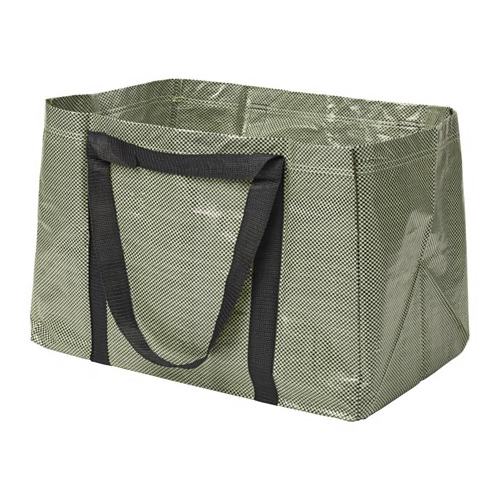 Evo trolley bag Xtra bag in grey: Not the prettiest of the bunch but super practical, this bag is designed to hook onto the front of your trolley (it holds a whopping 15kg!) keep things organised in the boot and fold away flat when you're done. $21.95.