---
"I grew up in a family of builders with a passion for quality and workmanship. These traits have been passed on and form a part of my ethos, though with an arts focused education I was always better with a pencil than a hammer!" says James Goodlet, the director of Alter Eco Design – a Melbourne design business he established a decade ago.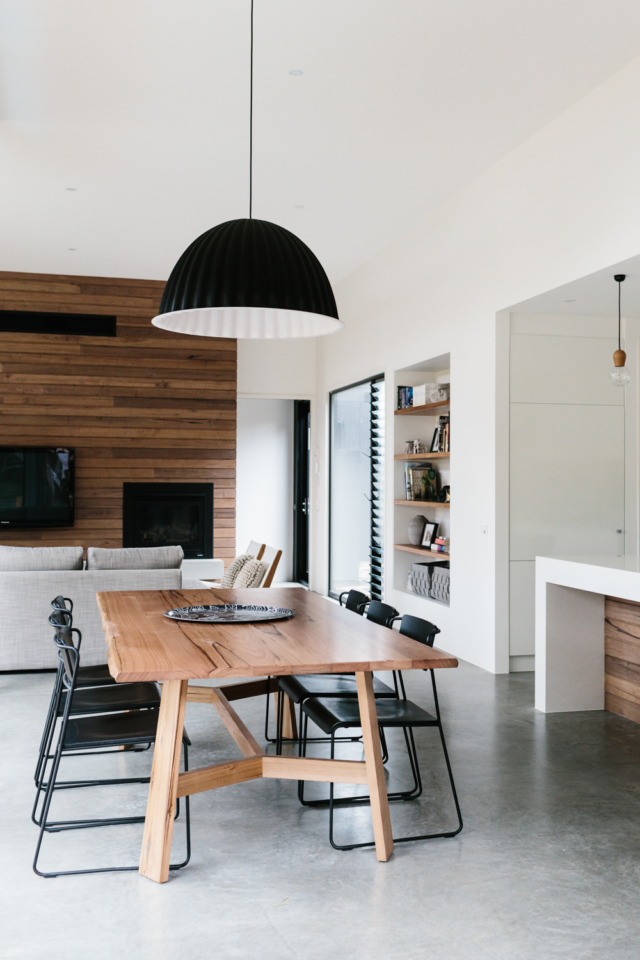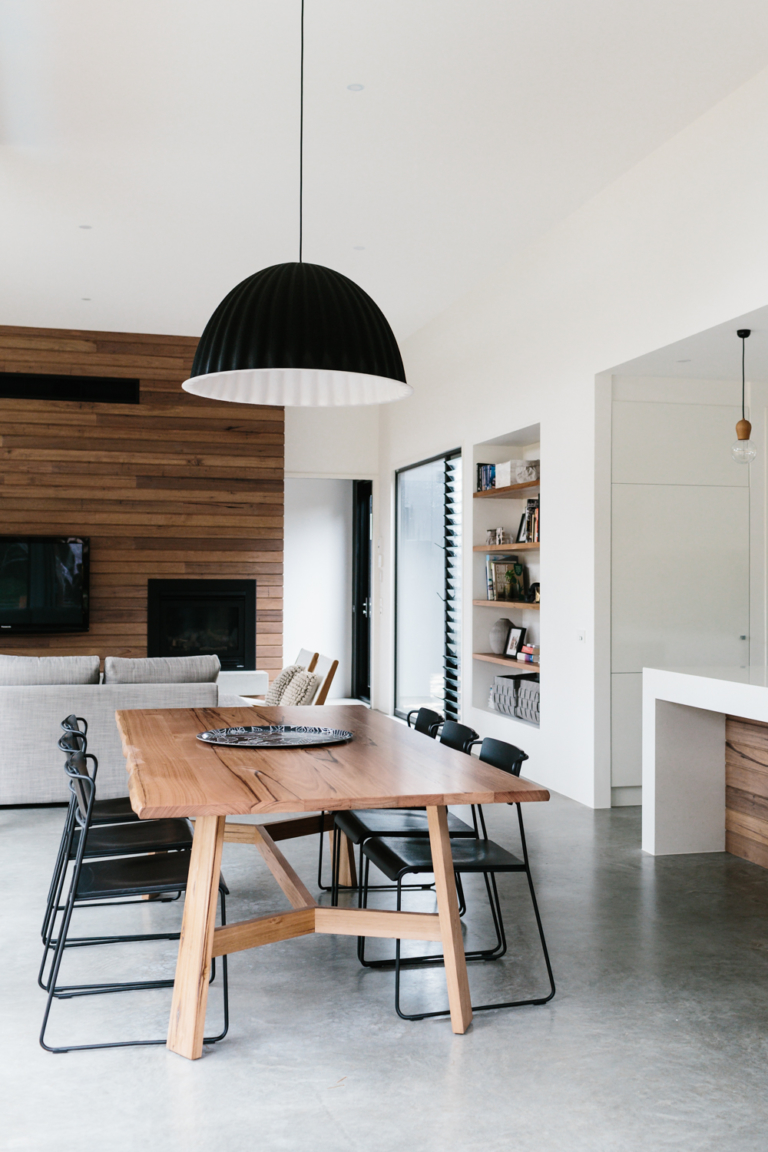 "After coming up with an idea and a suitable name for the business I started on our dining table – an old recycled dunny door! The idea was to create sustainably focused residential design. Fast forward 10 years and we have a fully established design studio supported by a team of eight plus our office dog Cooper."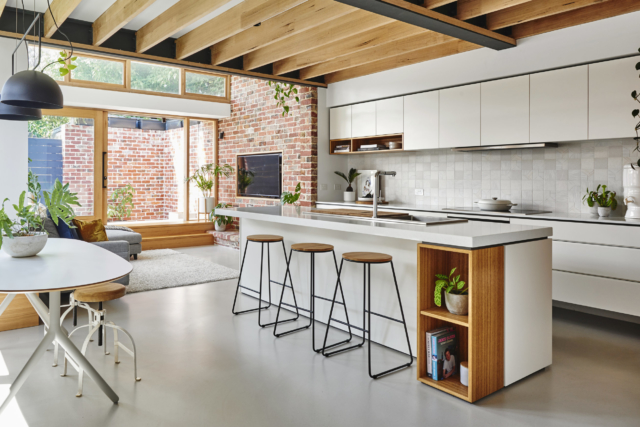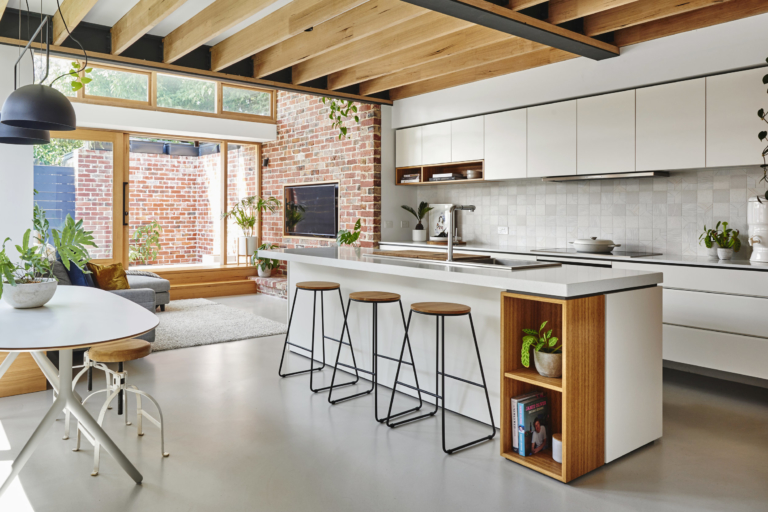 James spent nine years running the business on his own before bringing in additional employees to allow for growth. "I spent nine years running and operating a growing business on my own. Finally I took the plunge and put a team around me that offer the support I need to allow me to focus on what I'm good at (designing stuff!) and propel us into our second decade," says James.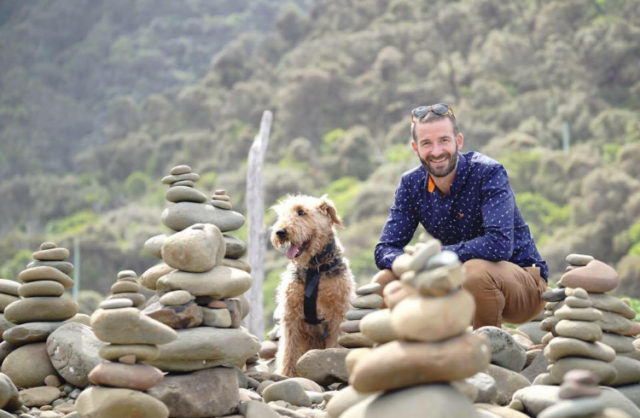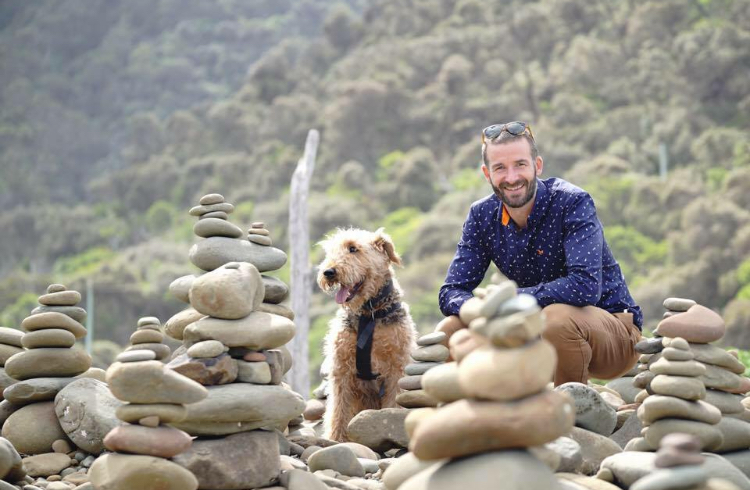 The growth of the business eventually saw James' wife Claire join the team. "The biggest change in the business structure was when my wife joined the team. Some people would quiver at the thought of a married couple in business together, however I'm comforted by the fact that we are on this journey together. We are like yin and yan in a working environment, which thankfully results in balance. We both have an awareness of where our skills lie and support and respect each other in that way," says James.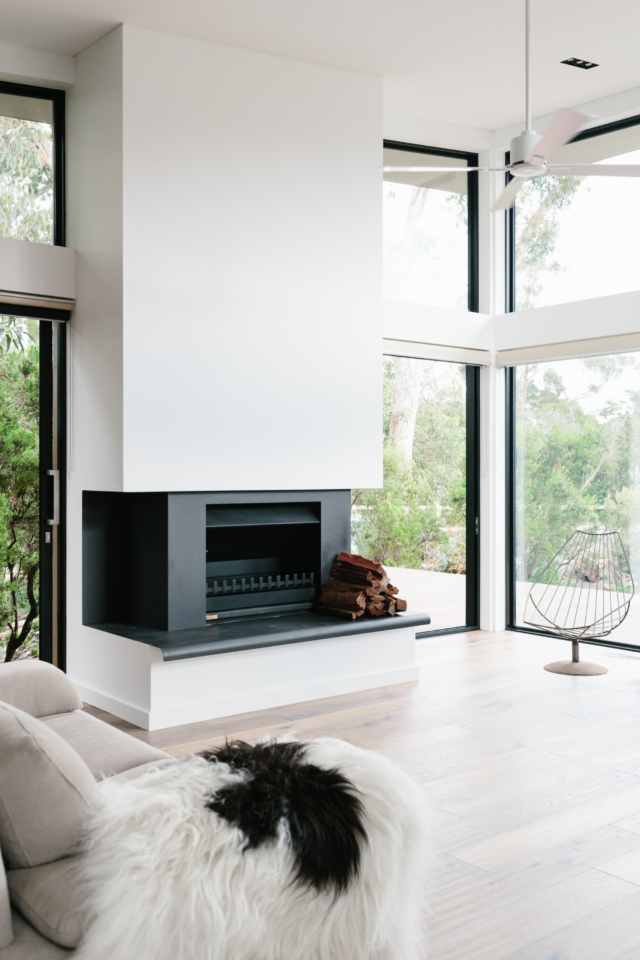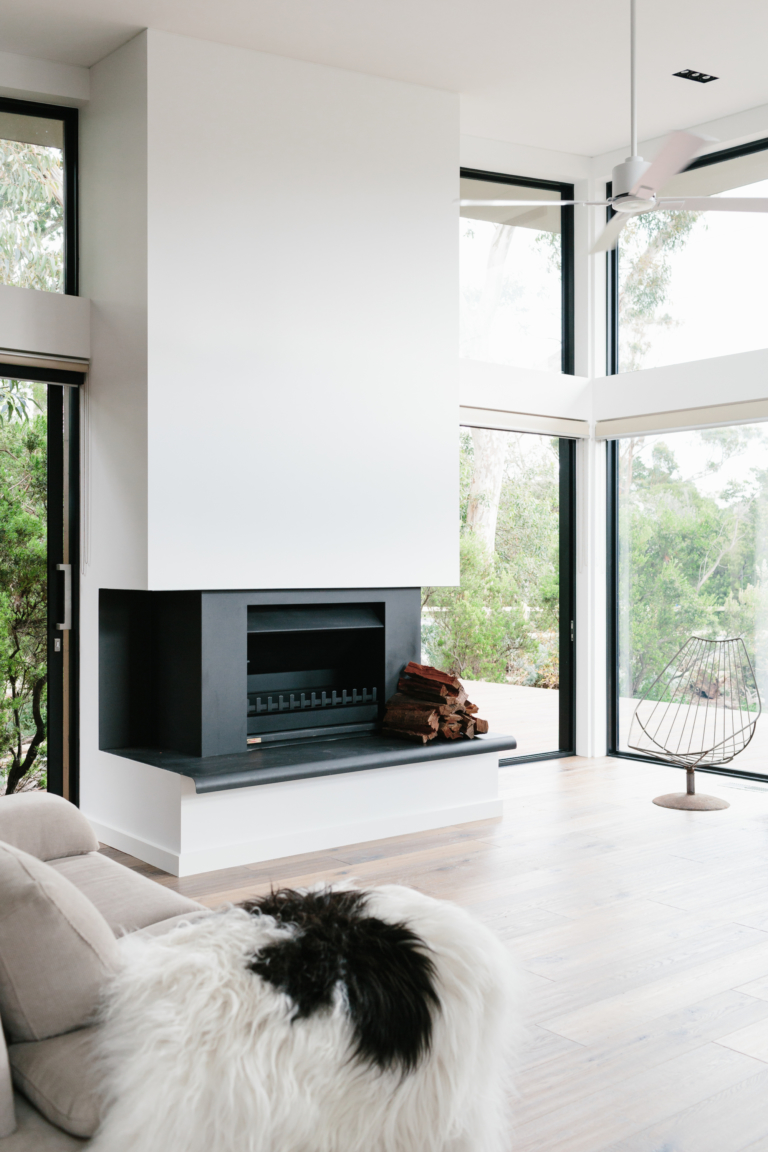 While the work of Alter Eco spans both urban and rural settings, there are common aesthetic threads that run through the work – modernism, minimalism, timber and concrete abound. "The natural and tactile nature of materials like timber and concrete, balanced with an otherwise clean palette, provide the framework for the personality of each client to shine through," says James of his design ethos.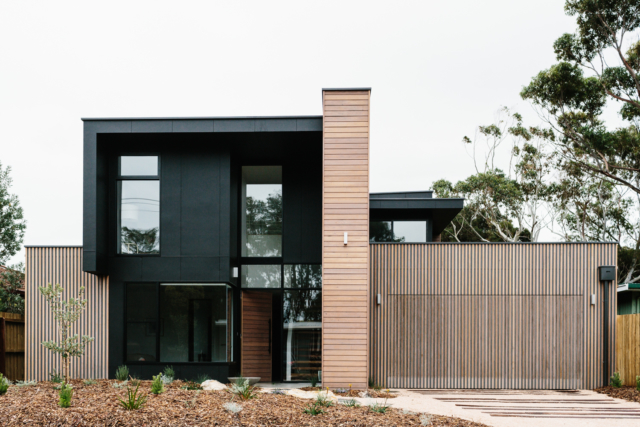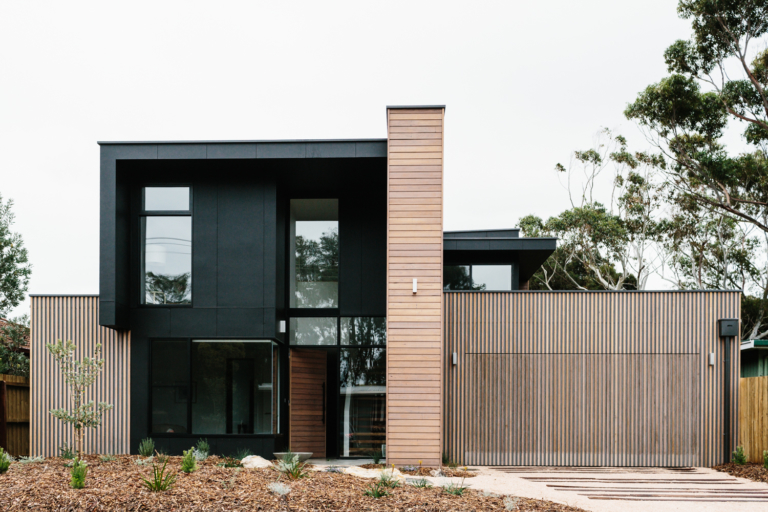 When designing, James derives inspiration from a building's context. "Rural sites are obvious with the views and natural surroundings – usually the objective there is to enhance the experience of the idyllic surrounds without competing with the view, instead blending in subtle finishes and timber elements," says James who explains that built-up urban sites often provide more of a challenge. "Urban sites are sometimes more limited and require a more creative response – the answer is often to look within the building to create the hero feature. We are currently working on a long and narrow site in Seddon – we've designed an internal courtyard and herb garden to create the focal points. This setting helps bring the outside in and provides the illusion of space in an otherwise tight and potentially restrictive site," says James.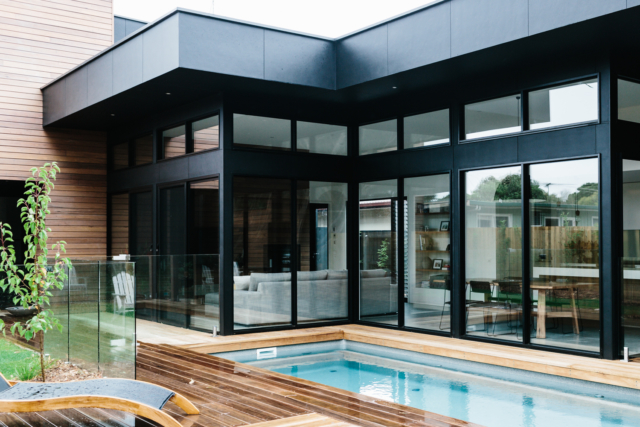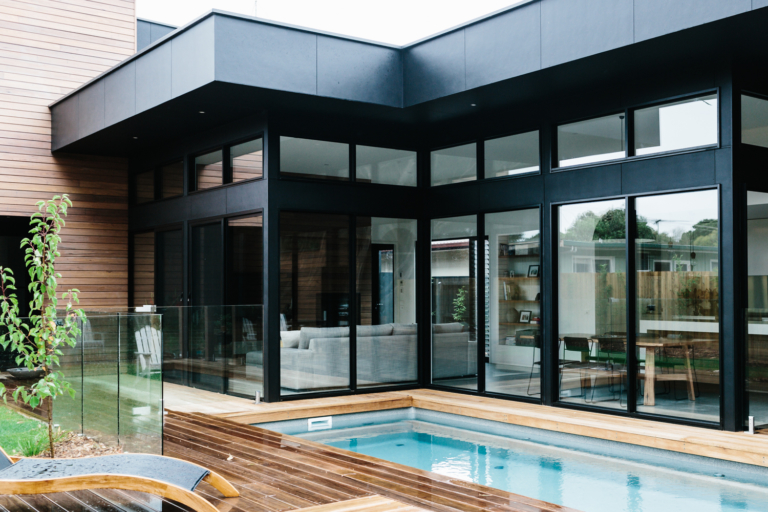 One of his favourite projects is 'Cole St' – an 1850's bluestone terrace in Melbourne's Williamstown. "It had a lush backyard with an established green wall that provided so much potential. We relocated some established trees and embraced so much of what the client had laboured to create over the years – the client was a landscape designer so the pressure was on!" says James. The end result was a gorgeous, light-filled pavilion immersed in greenery.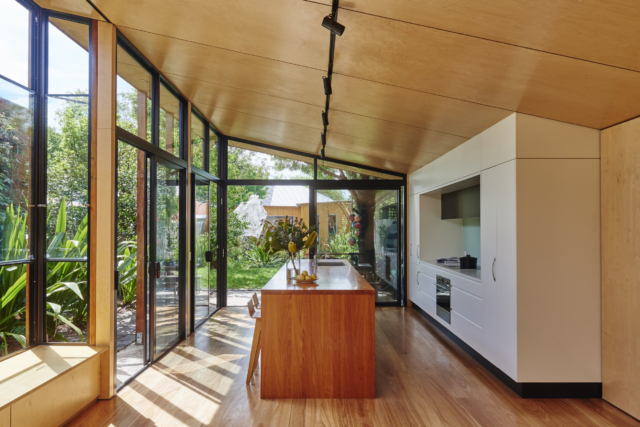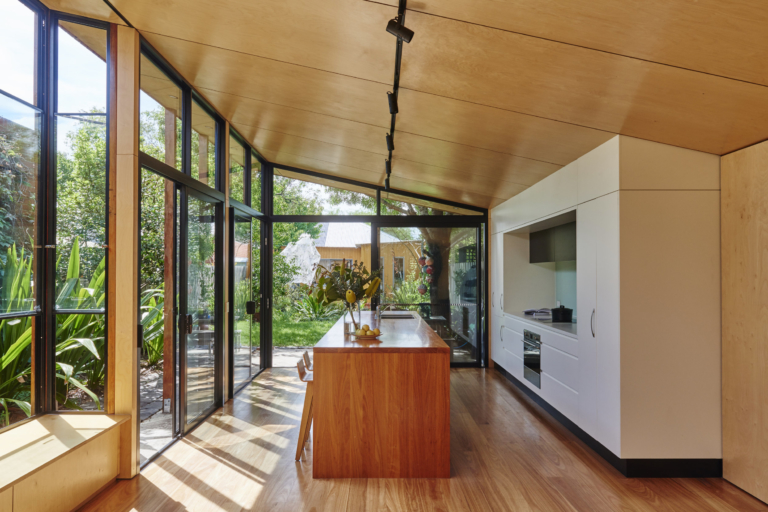 As for the future, James would like to further explore his passion for passive house design. "As clients become more open and accepting of this concept, we would love to be at the forefront and look to grow our sustainability principles," says James who is otherwise very optimistic. "Ultimately I hope the business is just like a good home – still standing, weathering the storms and always full of laughter!"
Photography: Nikole Ramsay | Styling: Emma O'Mera (Cole St & Gladstone St)
Photography: Tara Pearce | Styling: Stephanie Stamatis (Cottesloe Drive & Capel Sound)